If you want to work as a cabin crew for Iberia, there are certain requirements you must meet. First and foremost, you must be at least 18 years old and have a high school diploma. You must also be able to speak Spanish and English fluently, as well as have a valid passport. Additionally, you will need to pass a physical examination and have a clean criminal record. If you meet all of these requirements, you will then undergo a training program that will teach you how to properly take care of passengers during a flight. After successfully completing the training program, you will be ready to start your new career as an Iberia flight attendant.
Also Read: 9-Day Trip to Greece: Athens, Santorini, and Milos
Iberia Airlines is home to a fleet of 100 Airbus aircraft and more than 7000p employees. Hand in hand, they preserve the values that Iberia has been upholding for the last 95 years. With their continuous expansion, they are also recruiting more employees such as flight attendants to adhere to the growing demands of the aviation service in Spain.
Since Iberia Airlines is relaunching its services, they also oblige the cabin crews to also develop their customer service and communication skills. They are looking for candidates who can effectively administer to passengers from different ethnicities and cultures.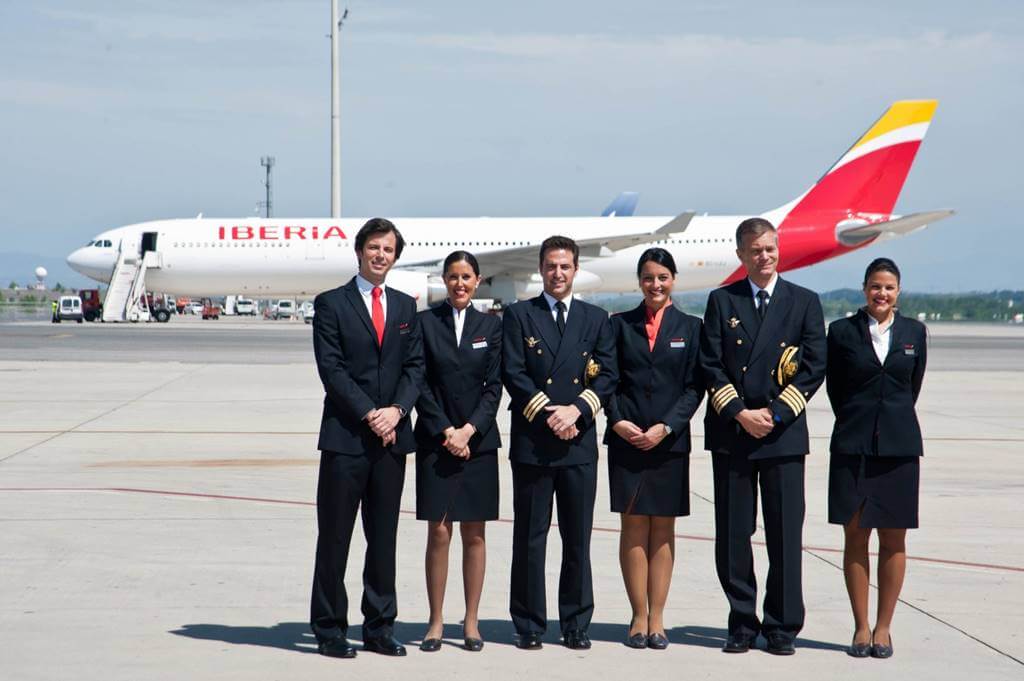 List of Requirements and Qualifications to Become an Iberia Airways Flight Attendant
Aside from the skills that flight attendant candidates must possess, they should also have personal qualities and charisma that make them admirable individuals. It is highly beneficial for Iberia to hire flight attendants who have integrity, compassion, and genuine passion to help others. In addition to this, listed below are the requirements candidates must have when applying to Iberia Airlines:
At least 18 years old
Fluency in English and Spanish in both verbal and written form
At least 165 cm tall without shoes
Physical endurance to swim up to 100 m in 2 minutes and 30 seconds
Eligibility to travel and work in Spain with no travel restrictions
Professional demeanor and impeccable grooming
Good mental and physical health condition
Excellent customer service skills
Exemplary communication and interpersonal skills
Ability to lead and synergize with other cabin crews
Willingness to learn and progress in both their careers and personal lives
Critical thinking and decisiveness
Ability to effectively handle stressful situations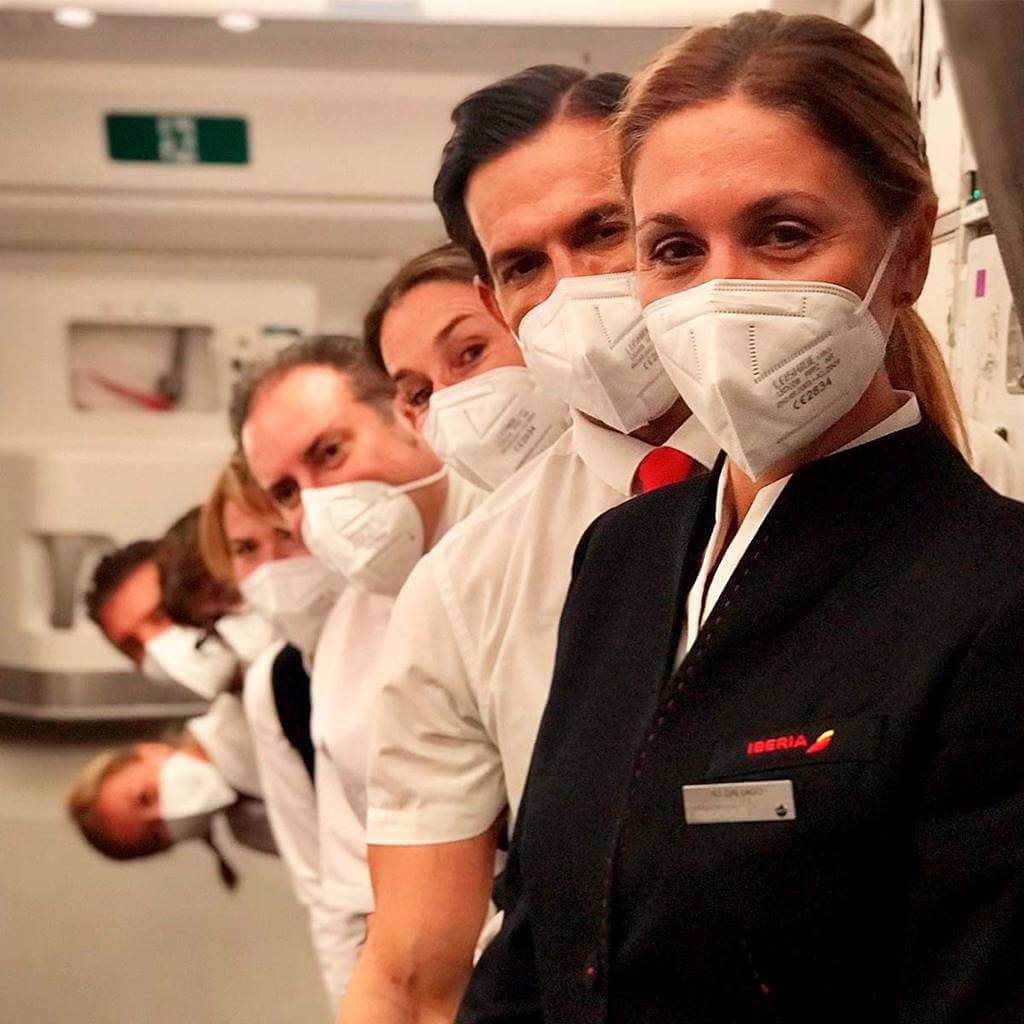 Application Process
Step 1: Prepare all the necessary requirements.
You must have a printed and digital copy of the following documents: An updated resume or CV, cover letter, valid passport, certificate of authorization to work and travel in Spain, and diploma.
From time to time, Iberia updates its career website where they post the available job positions. You can visit it at the link: https://portal.iberia.es/iberiaEmpleo/
If the flight attendant position is already available you can upload the documents listed above for your application.
Step 2: Get ready for a Digital Interview.
Once you've passed the initial assessment of your skills through your resume, the recruiting team will send you an invitation for a digital interview. This is already pre-recorded and all the instructions will be sent through your email. After your submission, you will receive a letter confirming whether you've passed the interview or if you should improve more before applying again.
Step 3: Attend the Assessment Day
On Assessment Day, all the other qualifications will be assessed by the recruiting team such as the validity of your passport, your eligibility to travel and work in Spain, and your height and reachability. The event will include group activities and role-plays that will test your skills and ability to synergize with the other applicants. There will also be discussions about Iberia's history and policies so do not forget to review and practice beforehand.
Step 4: Prepare for the Final Interview
Candidates who have aced the assessment day will be selected to attend the final interview which will last for about 30-45 minutes. The recruitment team will evaluate your personal outlook, career objectives, and your qualifications through their in-depth questions.
Step 5:  Pass the Medical Assessments and Background Checks
Since flight attendants must maintain good health both physically and mentally, you must pass the medical exams to ensure that you can handle the rigorousness of the job. Also, they will conduct a background check, especially the criminal records or your work history.
Step 6: Participate in Iberia's Flight Attendant Training Program
The last part is their pre-employment training to equip all applicants with the necessary education and skills that will help them fulfil their obligations and duties once they are on board.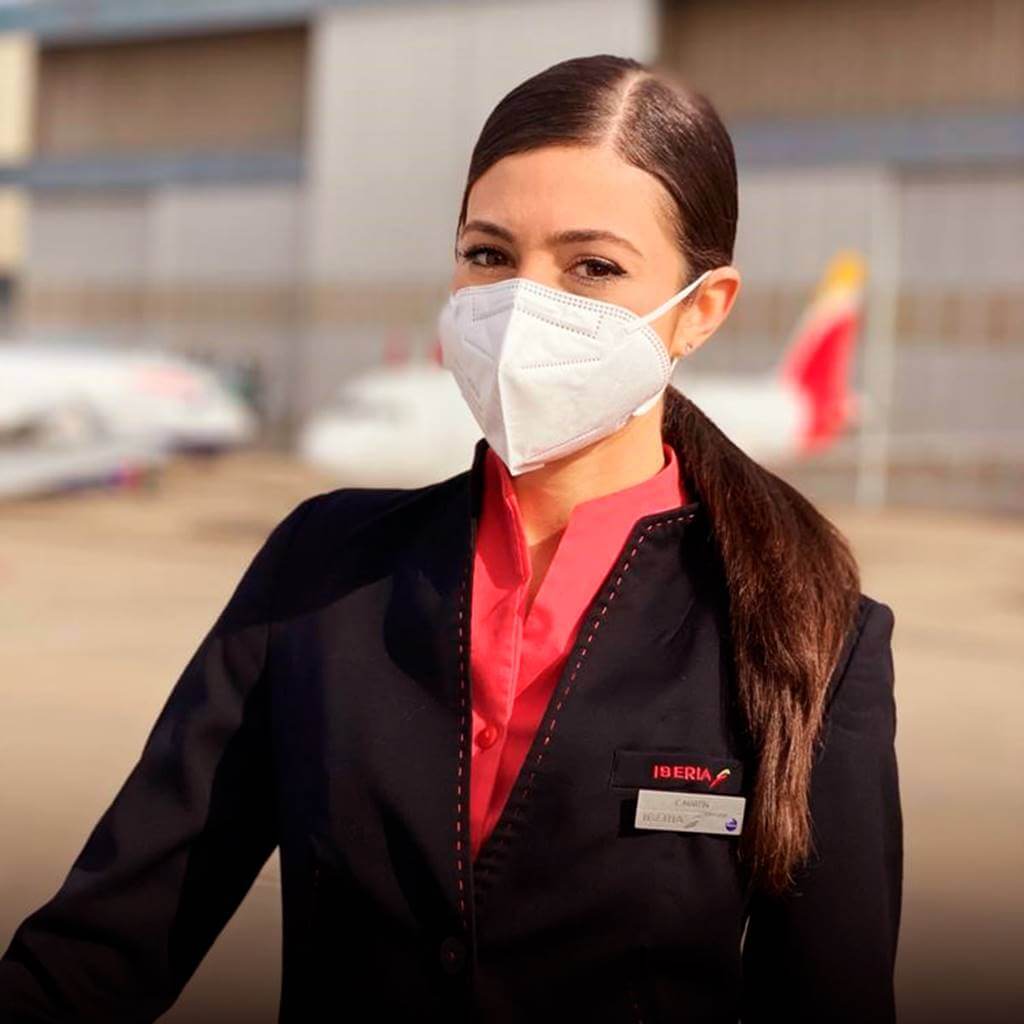 Salary & Benefits
Competitive starting  salary of €1,914
Insurance and retirement plans
Paternity or Maternity leave
Paid breaks or time-off
Leave for vacation or holidays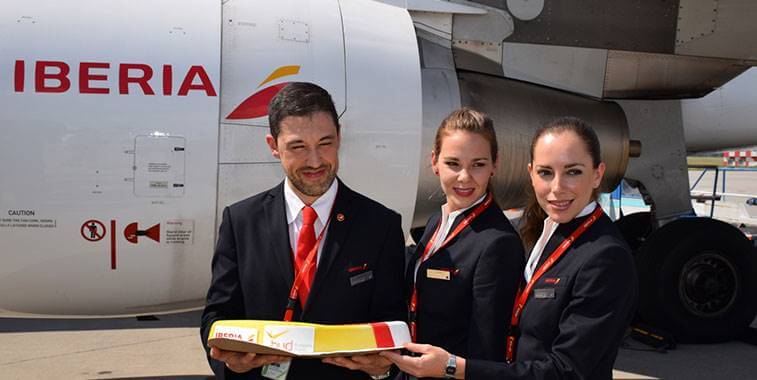 Video: Iberia's Awaited News For This Upcoming Summer
Summer is now approaching. Together with this, Iberia has some exciting news! Watch this short clip of Mel Berry, Iberia's Customer Service Director:
In their recent announcement this year, Iberia is relaunching their in-flight service and their brand new routes in  Dallas and Washington in June. Together with their official business partners, they're releasing new menus that are prepared daily so that their customers can savor the fresh local products. They've also added features such as the mattress-day pillow, new fabrics such as linen, and their collectable, Las Meninas. Iberia made sure that their services will always reflect their flag— a Spanish touch in their menus and the flight attendant uniform. Moreover, you can order your food and beverages in advance through the Iberia application.
Boredom no more because Iberia assures that the passengers will receive the utmost comfort and entertainment with monthly updated movies on their own TV screens. Lastly, with the help of a Spanish designer, Teresa Hovi, a newly designed flight attendant uniform will be worn by the employees.
Photos: Iberia Cabin Crew Uniforms
Check out these pictures of Iberia crew so you can see what they look like in uniforms:
Frequently Asked Questions
Here are some frequently asked questions that you may have about the Iberia Airways application process:
1.  Does Iberia accept applicants with tattoos?
During the Assessment day, applicants will be assessed if they have visible tattoos or multiple piercings. However, as long as the flight attendant candidates can cover them without additional clothing, they still have a chance of getting accepted into Iberia.
2. Where is the headquarters of Iberia Airlines?
Iberia Airlines is based in Madrid, Spain.
3. What languages should I learn before applying as a flight attendant at Iberia Airlines?
Aspiring flight attendants in Iberia Airlines are required to be able to effectively communicate in both English and Spanish. Moreover, multilingual candidates have an advantage.
4. How long is the duration of the Flight Attendant training program?
The flight attendant training will take up to 2 months to ensure that all necessary skills and other information are equipped for the candidates.
5. Why can't I find the flight attendant job position on their career website?
If you can't find the flight attendant on the options, it is because the job position isn't available yet. You have to visit the site often and wait until it becomes available before you can send your application. That's why it is essential to prepare the documents early before the job position opens.
6. Does Iberia accept applicants with criminal records?
Unfortunately, Iberia strictly implements a background assessment of all applicants to ensure that those who are to be promoted as flight attendants do not have a criminal record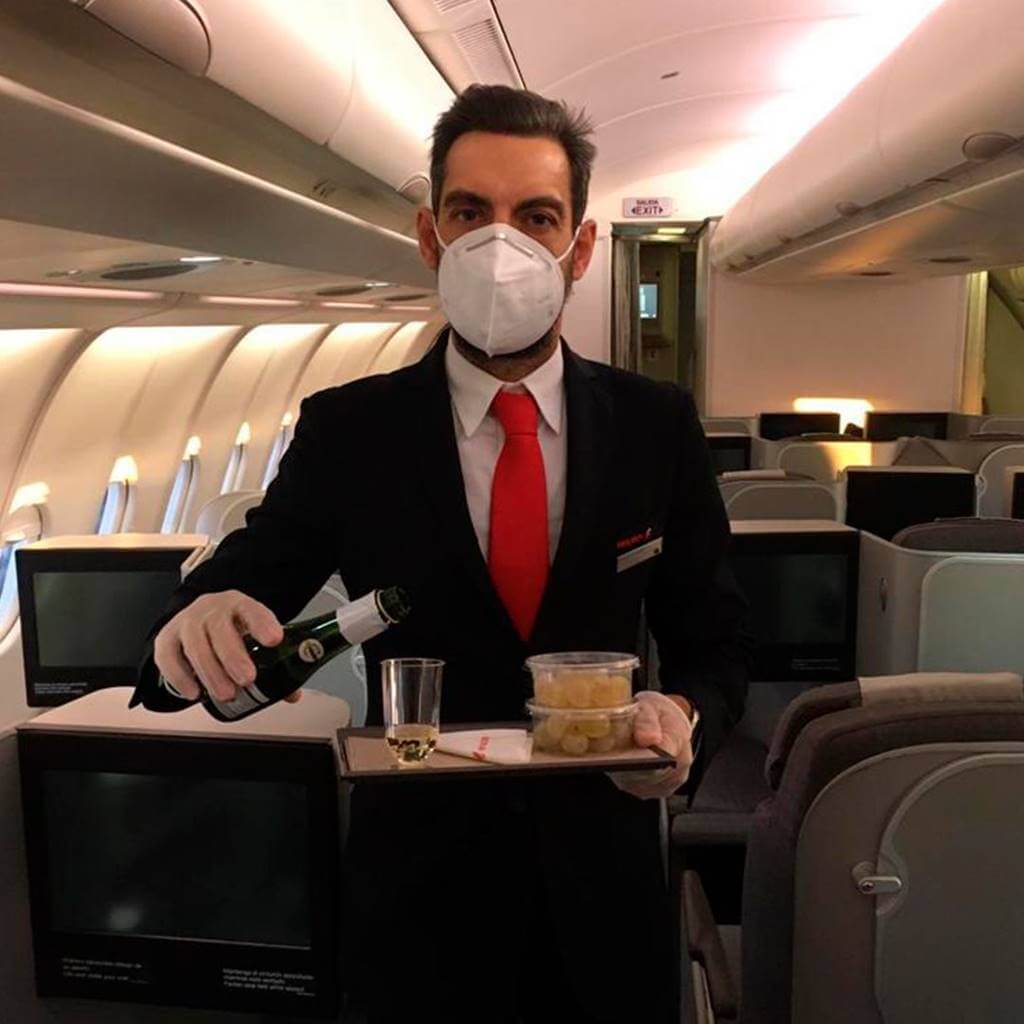 Summary
Iberia Airlines is a great company to work for. They offer competitive salaries, insurance and retirement plans, paid breaks and time-off, as well as leave for vacation or holidays. In addition, they provide their employees with monthly updated movies on their own TV screens and an opportunity to learn multiple languages. If you are looking for a career change and meet the requirements listed above, Iberia Airlines may be the perfect place for you.
Applying as a flight attendant in Iberia Airlines can be quite challenging. From the online application and assessments to the interviews and training program, it is necessary for applicants to not only prepare their documents but also their skills and competencies. In return, Iberia promises its employees with a competitive annual salary and multiple benefits that will benefit not only the employees but also their families.