As the country's flag carrier, Icelandair brings with it the country's hospitality and warmth. Its extraordinary geographical location connects Europe and North America, serving a total of 49 destinations. Icelandair prides itself on its team from different ethnic and cultural backgrounds collaborating to bring the best flight experience to the customers.
Also Read: How to Answer: Why Do You Want to Work for our Airline?
Their cabin crews, especially flight attendants have been molded through a culture of constant innovation and customer-oriented service. With these being said, the application process, including the training program was designed to be rigorous and intensive enough to challenge and equip each candidate for their future responsibilities.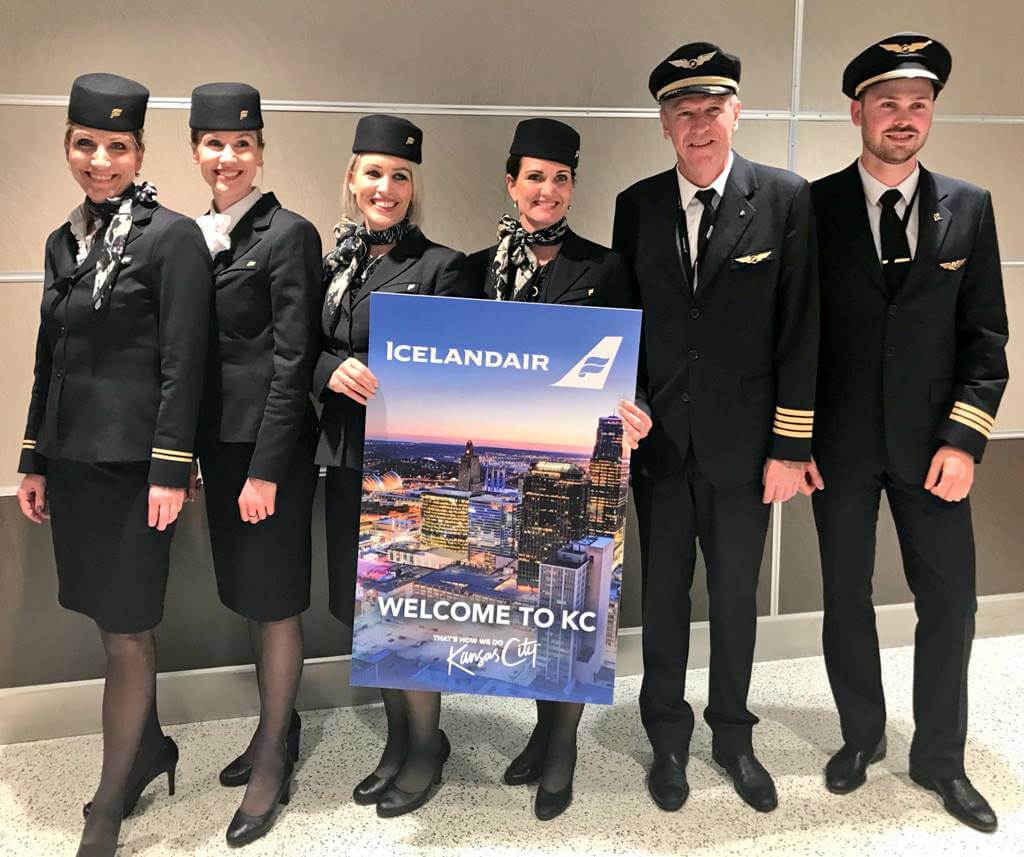 List of Requirements and Qualifications to become an Icelandair Cabin Crew
The Icelandair team is the airline's greatest asset. If you are interested in becoming a part of their pride, check on the list of the qualifications below and send them an application:
Valid Passport
Authorization to travel and work on all routes and destinations served by Icelandair
Proficient in English and Icelandic in both spoken and written
At least 21 years of age during the start of the application
Ability to synergize with other cabin crews
Leadership skills and ability to work independently
Ability to have effective discourse and interpersonal skills
Exemplary personal qualities such as critical thinking, decisiveness, and ability to manage stress
Positive attitude towards work and sociability
Ability to give customer service that exceeds expectation
In good state of mental and physical health
Ability to pass a medical examination before the application
No visible tattoos while wearing the cabin crew uniform
Clean criminal record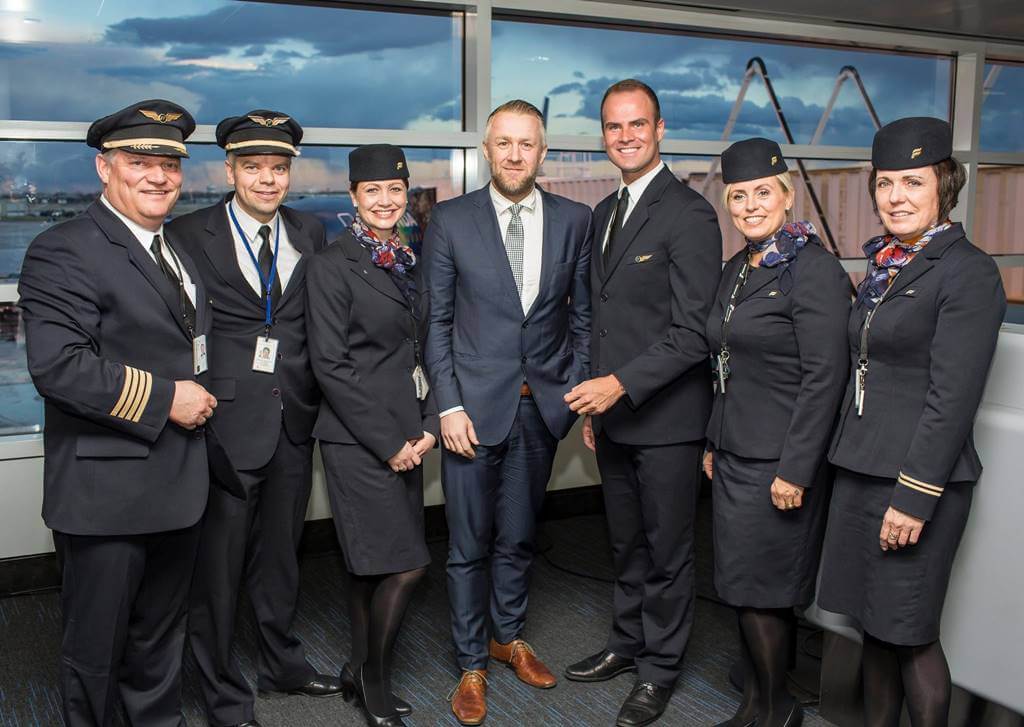 Application Process
Step 1: Prepare a copy of all the documents
Before proceeding with the application, prepare a digital and printed copy of your CV or resume, cover letter, Passport Picture in white background, Diploma, and valid passport.
Step 2: Submit your application online. Click the link below to upload the copy of the documents and fill in your biodata
https://www.icelandair.com/about/job-vacancies/
The application period can take several weeks and not every application is reviewed by the recruiting team since there are myriad applicants. You have to be patient on your application and take in mind that you can apply again after 6 months, if it happens that your submission has not been reviewed.
Step 3: Ace the interviews
If your resume is selected among the many applicants, you will have to ace the digital and personal interviews to be arranged by Icelandair.
Step 4: Pass the medical examinations
Icelandair needs to ensure that those who will proceed to the training are in good condition mentally and physically. All applicants must undergo a general medical exam. They do not encourage those who have respiratory and musculoskeletal problems to apply.
Step 4: Complete the Flight Attendant Course Training
The training will be an intensive program which will last at least 7 weeks and covers both an initial and conversion course . Not everyone selected to undergo the flight attendant course has a guarantee of being hired. Nonetheless, those who have completed the program can already start on their flight attendant duties as long as there is an available position.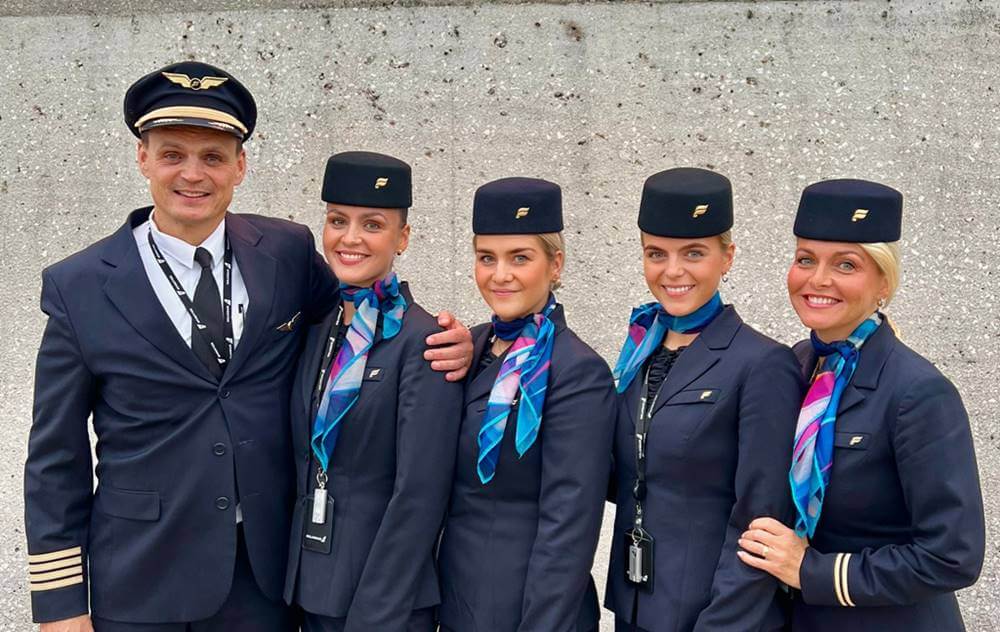 Salary & Benefits
Average monthly salary of  437,000 ISK
Paid sick leave
Travel perks and packages
Discounts and Vouchers to other stores, accommodations, and rentals
Life and Medical Insurance
Free accomodation and transportation
Video: Flight Attendants Through Icelandair's 85 Years Of Aviation Service
Watch this short yet memorable clip of Icelandair's flight attendants through more than 8 decades of providing reliable service to the country:
Reminiscing from the moments of the first-ever flight attendant position hiring advertised in the country in 1937, 50 women applied for the position and instigated the beginnings of Icelandair. Through the decades, the duties and responsibilities of flight attendants have had many changes, however, their commitment and dedication for this work remained consistent. Icelandair has expressed their highest gratitude to their team, especially the flight attendants who have helped them pursue great aviation and customer service in the country and all the destinations the airlines has reached.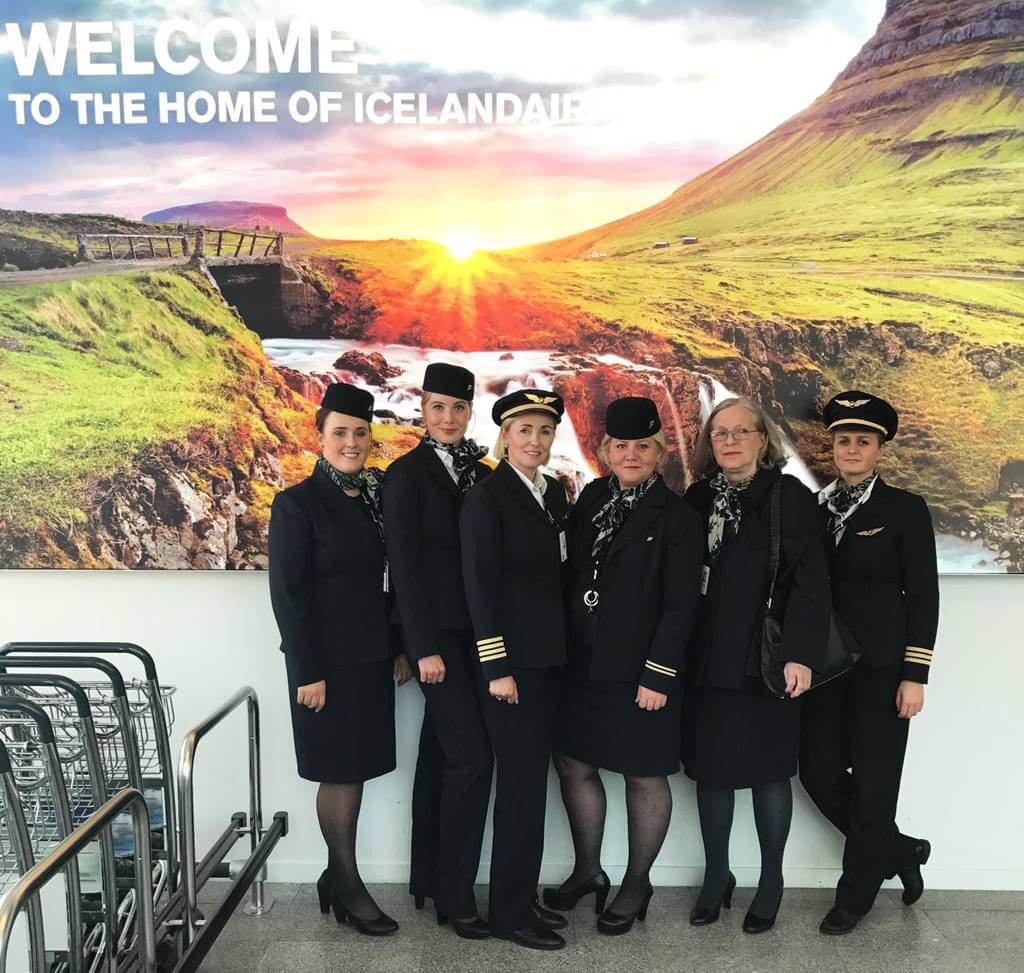 Photos: Icelandair Airlines Cabin Crew Uniforms
Check out these pictures of Iceland crew so you can see what they look like in uniforms:
Frequently Asked Questions
The following are some of the common questions asked about Iceland flight attendants.
1. Does Icelandair accept applicants without any work experience?
Yes, the flight attendant job position is open to anyone who is qualified regardless if they have any work background. Nonetheless, applicants with an in-flight or customer service experience are highly valued.
2. Can I apply and proceed with the training course even if I am pregnant?
Applicants can work in-flight until 16th week of pregnancy.
3. Do I still need to pass the medical exam even if I have a valid medical certification?
Yes, you still need to pass the medical examination mandated and organized by Icelandair for their applicants.
4. I already a training before, should I still undergo the flight attendant course?
The flight attendant course training has a validity of 5 years. Once the 5-year mark has passed, you will still need to undergo another set of training.
5. Do they have a separate application process for former cabin crews?
Yes, they have a separate and faster application process for former cabin crews from Icelandair within 36 months of employment. If the duration has exceeded 36 months, then they have to follow the application process for new candidates.
6. Do I need to relocate near the assigned base ?
Depending on your preference, you can relocate on a closer location to your assigned base, as long as you can arrive punctually to all of your work shifts. Moreover, since there are on-call duties and irregular schedules, proximity is crucial to the flight attendant's quality of work.
7. How long can I work once I am hired?
Once you have completed the flight attendant training course, you will be given a minimum of 3 months of contract. The duration of the employment contract varies depending on the availability of the job position especially during the Spring.
8. What languages should I learn when applying as a flight attendant in Icelandair?
All applicants should be fluent in verbal and written forms of English and Icelandic. Multilinguality is also an asset.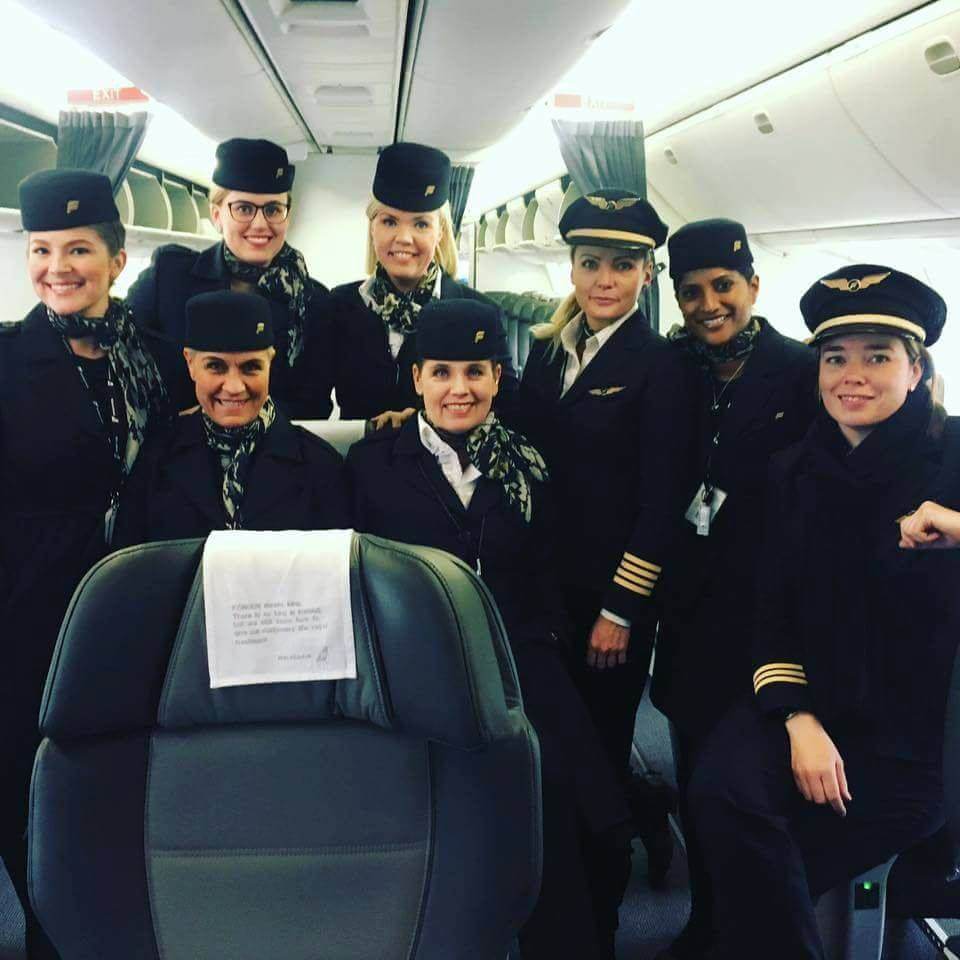 Summary
Icelandair is on a continuous pursuit of looking for talented individuals to join their team. To apply, you can send them an online application on their career website and complete their application process. If you did not receive any replies from your submission, you can re-apply again after 6 months.
Icelandair offers various benefits for their employees which include a competitive starting salary, discounts, vouchers, and travel packages, not only for the employee but also for eligible family members.