Icelandair offers an opportunity for people with a passion for travel to explore their options. They offer many benefits including competitive salaries, good working conditions, and opportunities for career progression. Do you have what it takes to become part of its cabin crew? Read on, and good luck in reaching your airline cabin crew dreams!
Also Read: 5 Common Answers to Why Do You Want to Be a Cabin Crew?
Icelandair is the flag carrier of Iceland. With flights to North America, Europe and Asia, it has become one of the world's most popular airlines since its founding in 1937.
Being well-prepared for your job application process is one of the best ways to stand a chance at being hired. Out of the many candidates vying for a position as a cabin crew, you need to prove that you deserve that position.
This starts by being well-aware of the company's job application process and qualifications. As part of your preparation for your job application, assessing yourself is also essential. By doing this, you can focus on your strengths, work on your weaknesses, and present your best self to the company you are eyeing to work for.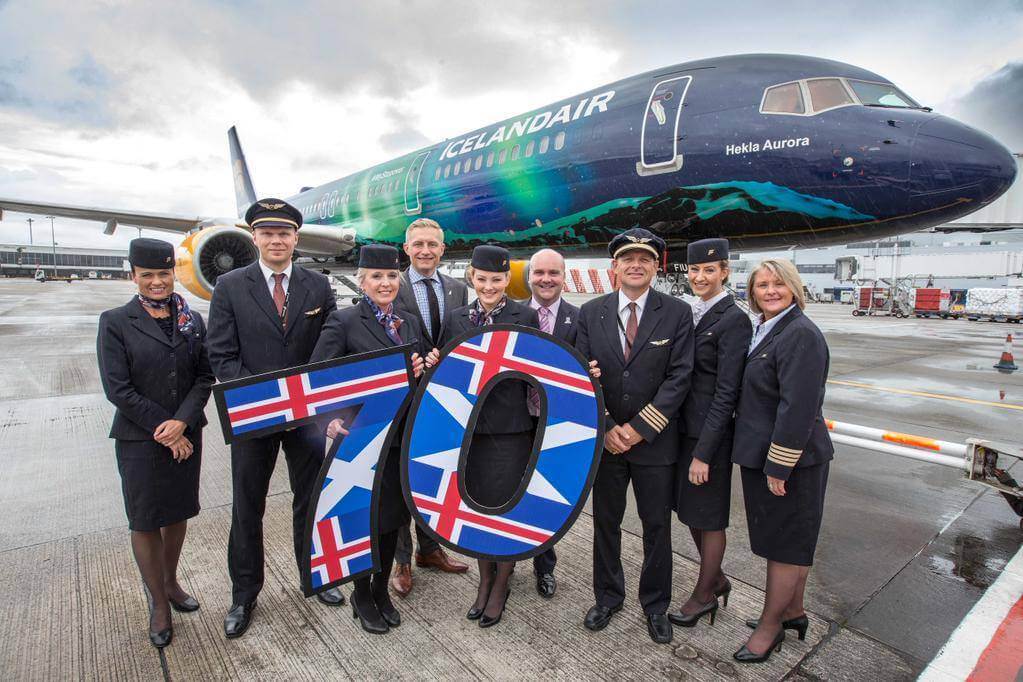 Overview of the Icelandair
Founded in 1937, Icelandair, first named Flugfélag Akureyrar, is located at Reykjavik/Keflavik International Airport. Fully operational and ever-progressing even after eight decades, the company prioritizes the safety and well-being of its passengers. At present, Icelandair offers flights to several destinations across Iceland, Europe, and North America, with some destinations provided on a seasonal basis.
It had become a member of the following associations throughout the years, which further boosted its success. Icelandair has been part of the AEA (Association of European Airlines) since 1957, ATA (International Air Transport Association) since 1950, and the FSF (Flight Safety Foundation) since 1966. With a workforce of about 5,000 employees, Icelandair takes pride in its diverse staff, whose goal is to improve the excellent service that they already provide.
Additionally, it also promotes gender equality, the well-being of its staff, and innovation and creativity. Another thing that makes Icelandair distinct is its commitment and action towards a more sustainable environment. By raising awareness on carbon footprints and taking necessary steps to reduce them, this airline's initiative is one of the keys to saving and preserving our planet.
Also Read: IcelandairWiFi: Icelandair Inflight WiFi and Entertainment System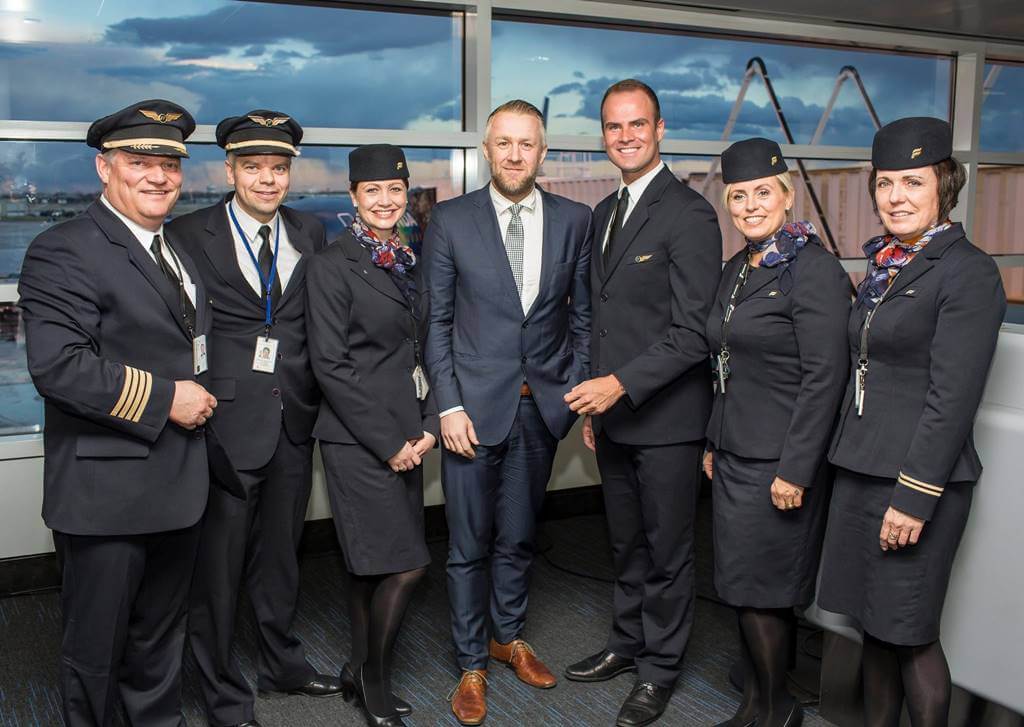 Responsibilities
By now, you are probably aware of Icelandair's values and virtues. As a fast-paced and idealistic company, it is only natural that their employees embody the same things that they promote. Whatever company you are part of, what you do automatically reflects on them.
Being aware of your duties and responsibilities is crucial to ensure that you are part of Icelandair's success and development.  As an Icelandair flight attendant, these are your responsibilities:
Conduct safety checks before each flight
Greet your passengers warmly
Escort and assist your passengers with their luggage
Help them find and settle into their seats
Prepare and serve drinks and food to your passengers according to what is requested.
Take note of any medical needs, likes, and dislikes of passengers
Present emergency equipment and brief passengers on how to use the equipment
Monitor, manage and secure the cabin
Adhere to all aviation rules and regulations
Assist passengers and cabin crew during emergencies
Assist passengers with special needs (children, disabled persons, elders, etc.)
Attend briefings before each flight
Submit and prepare reports concerning flight incidents
Promote and campaign for sustainable actions
Be well-aware of environmental issues and situations
Qualifications
Before making your Icelandair dreams a reality, you must first be aware of the qualities that they are looking for. Given that they have various commitments, actions, and plans that they want to push through, hiring someone who aligns with their goals is their number one priority. Here are the qualifications to become an Icelandair Cabin Crew:
At least 160 cm in height.
Minimum age of 18 to 21, and the maximum age is 31
Your weight should be in proportion to your height
Fluent in speaking and writing in English (being fluent in other languages is a plus)
No visible tattoos
Unnoticeable/coverable acne
Impeccable grooming standards
Good to excellent eyesight (contact lenses are allowed)
Must know how to swim
Must have valid
Clear Criminal Records
Good communication skills
Environmentally and culturally aware
Being punctual and having previous experience in customer or aviation service is an advantage.
Document Requirements to Prepare
Here are the documents to prepare as you apply at Iceland Air:
Updated CV/Resume
Head and full-body photographs
Valid Passport
Updated Medical and Dental Records
Criminal records (NBI clearance for applicants from the Philippines)
Form 137 (for applicants from the Philippines)
For your photographs, here are the common standards you may want to keep in mind:
Should be wearing professional business attire (including a jacket and tie for men).
Should be standing facing straight towards the camera, with your hands down by your side.
Should be smiling with a large but natural smile (ideally showing teeth).
A white background is highly advisable.
The full-length photographs should measure 6×4 inches (15×10 cm), while the passport-sized photos should measure 45×35 mm (1.77×1.37 inches).
Where to Apply for a Job for Icelandair Online?
You can check out and browse through job vacancies or openings at Icelandair here.
Additionally, you can also check their website and LinkedIn profile for job offerings.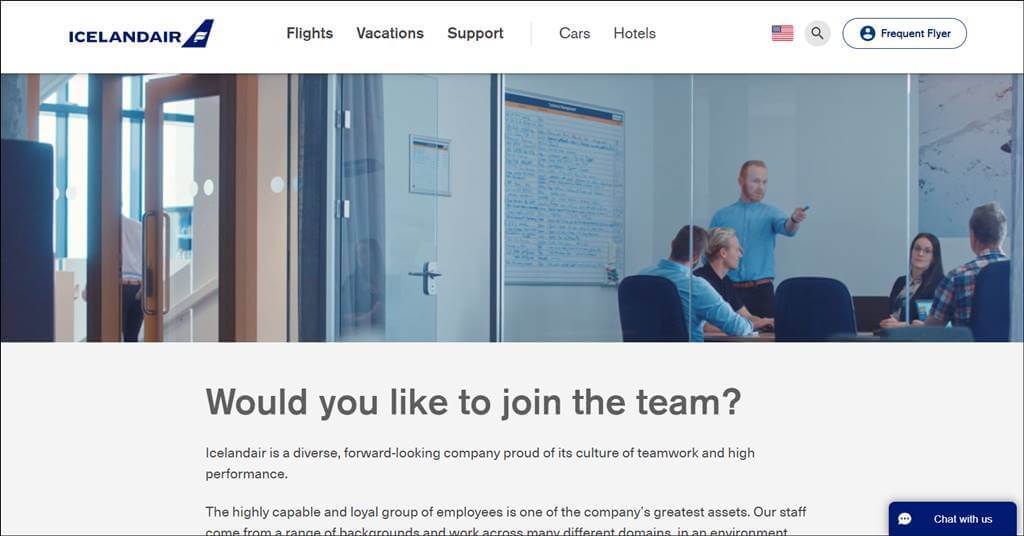 How to Become a Flight Attendant for Icelandair?
Note that the job application process for Icelandair is kept private, so details about your job application will be provided once you contact the company's point person.
Usually, they would ask you for information and other essential work information to assess whether or not you are qualified for the job you are applying for. You will definitely be profiled and invited for an interview to see if you fit the position.
Step 1 – Submit your application online.
Step 2 – Once profiled, they will invite you for a series of interviews.
Step 3 – After passing the interview, you will undergo training.
Step 4 – Once you pass the training and exams, you will be given your work duties until you become a regular flight attendant employee.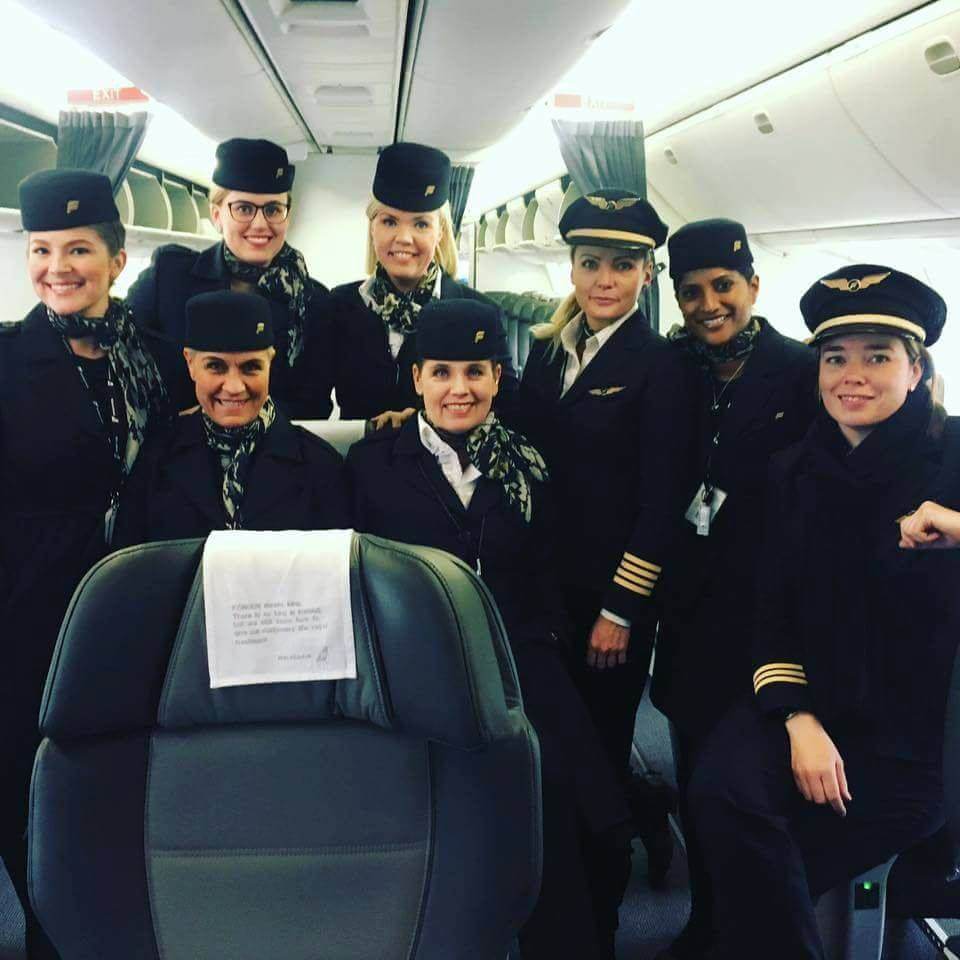 Monthly Salary of an Icelandair Flight Attendant
An Icelandair flight attendant earns around 437,000 ISK per month but ranges from 201,000 ISK (lowest) to 695,000 ISK (highest). However, this is not a fixed price.
Many factors play a role in your salary, including experience level, education level, and the number of years in service. Usually, Master's and Bachelor's degree holders have a higher starting salary than those who don't but can be leveraged by others based on how long they are in service.
As an Icelandair flight attendant, you are also entitled to the following benefits:
Free Housing
Free transportation
Medical Insurance
Bonuses
Discounts on flights and other partners
Video: Evolution of IcelandAir
This one-minute video takes you back to how Icelandair has evolved over the years. It narrates its cabin crew history and shows portions of how they serve and perform their duties and responsibilities.
From the very first batch of flight attendants to the present ones, the video displays how they serve their passengers in various ways. This video is uploaded on the Youtube channel of IcelandAir itself.
Photos: Icelandair Cabin Crew in Uniform
Check out these beautiful pictures of Icelandair airlines flight attendants in uniform. If you wish to imagine yourself being part of this company, check out these photos to give you an idea about working for this airline:
Frequently Asked Questions
Here are some common questions and answers about the hiring process in IcelandAir airways:
1. Is there an age requirement for applying as a flight attendant or cabin crew member of IcelandAir?
Yes, there is. A minimum of 18 years of age is required to consider your job application.
2. Does nationality matter when it comes to the hiring process of IcelandAir?
No, it doesn't. Icelandair takes pride in having a diverse staff with different cultural backgrounds so your nationality won't be a problem in the hiring process.
3. Do I have to give my personal information when I apply for a job at Icelandair?
Yes, you do. Aside from background checks, your personal information will also be crucial in determining whether or not you are fit to work at Icelandair. You'll know if you are considered hiring when the company contacts you.
4. Will my academic background matter when it comes to my starting salary at IcelandAir?
Yes, it will. Usually, those who hold a Master's or Bachelor's degree receive a higher salary than those who don't. However, your salary can still increase in other ways!
5. Can I still reapply at IcelandAir if I get rejected the first time?
Yes, you can! As many times as you can and want. However, putting a 6-month interval is highly advisable before reapplication.
6. Is it okay if I am not fluent in English?
Fluency in English is one of the strengths you can offer to the airline, so it would be better to work on your fluency first.
7. Will my salary increase if I work for more years at IcelandAir?
There are a lot of factors which are going to affect your salary. This includes incentives and hourly pays, and it will also depend on your position. Seniority plays a role in how much you earn, so your salary will likely increase in time.
8. Are tattoos allowed at IcelandAir?
There should be no problem as long as it cannot be seen once you wear your uniform. Using makeup or concealers to hide tattoos that are exposed isn't allowed.
9. What is the personal information IcelandAir will ask?
A few of the information you need to provide are your health information, social security number, address, photographs, and your education and work experience.
10. Do I have to be an expert in environmental issues and sustainability to work at Icelandair?
No, you don't. All you have to possess is an interest to learn and promote it.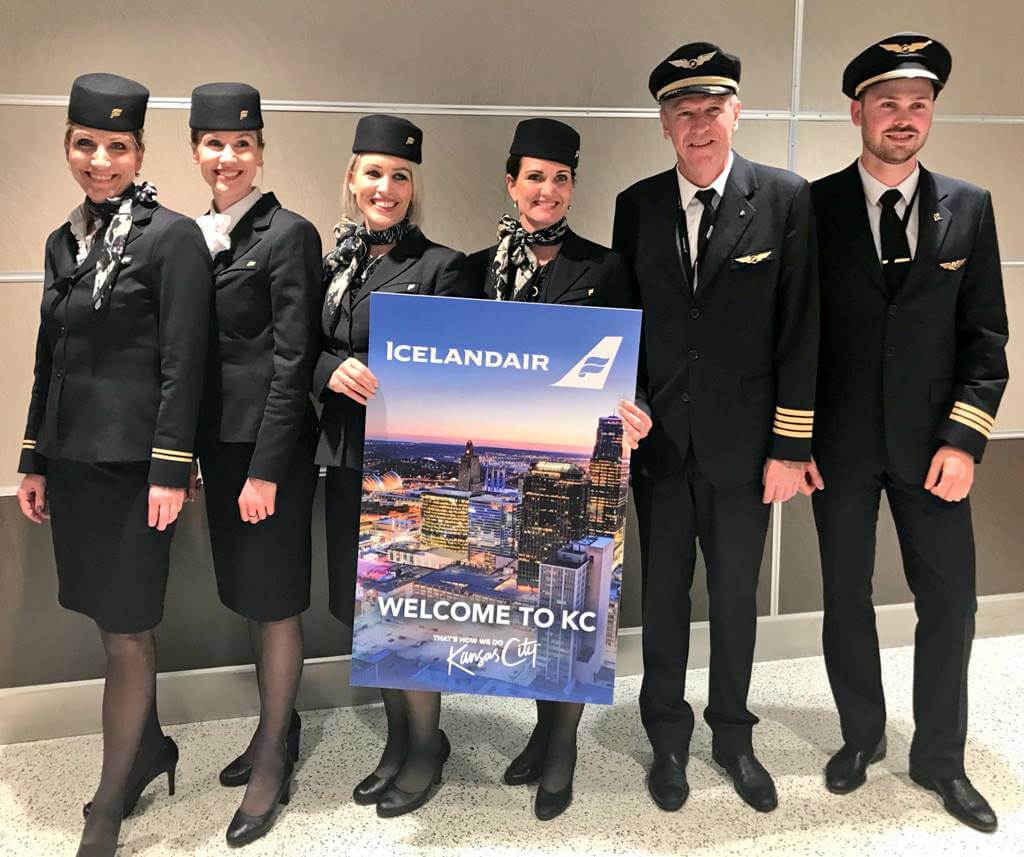 Contact Information
Icelandair
Address:  Icelandair Group Reykjavik Airport, 101 Reykjavík Iceland
Telephone Number: +354 505 0100
Website: https://www.icelandair.com/
Facebook: https://www.facebook.com/Icelandair/
Instagram: https://www.instagram.com/icelandair/
Twitter: https://twitter.com/Icelandair/
Youtube: https://www.youtube.com/user/icelandair
LinkedIn: https://www.linkedin.com/company/icelandair