Allegiant Air is a low-cost, prominent domestic airline based in the United States. The airline company takes flight with a mission to connect travelers to a range of destinations across the county. With a focus on budget-friendly fares and non-stop flights, the company is known for being a reliable choice for leisure travelers seeking affordable and convenient travel options.
Also Read: How to Apply Allegiant Flight Attendant Jobs
This airline prioritizes customer satisfaction by offering a no-frills experience that places value and efficiency at the forefront. Their streamlined operations model allows them to reduce overhead costs, passing those savings onto the customers in the form of low fares. Despite being a budget carrier, Allegiant maintains a strong commitment to safety and compliance with all federal aviation regulations.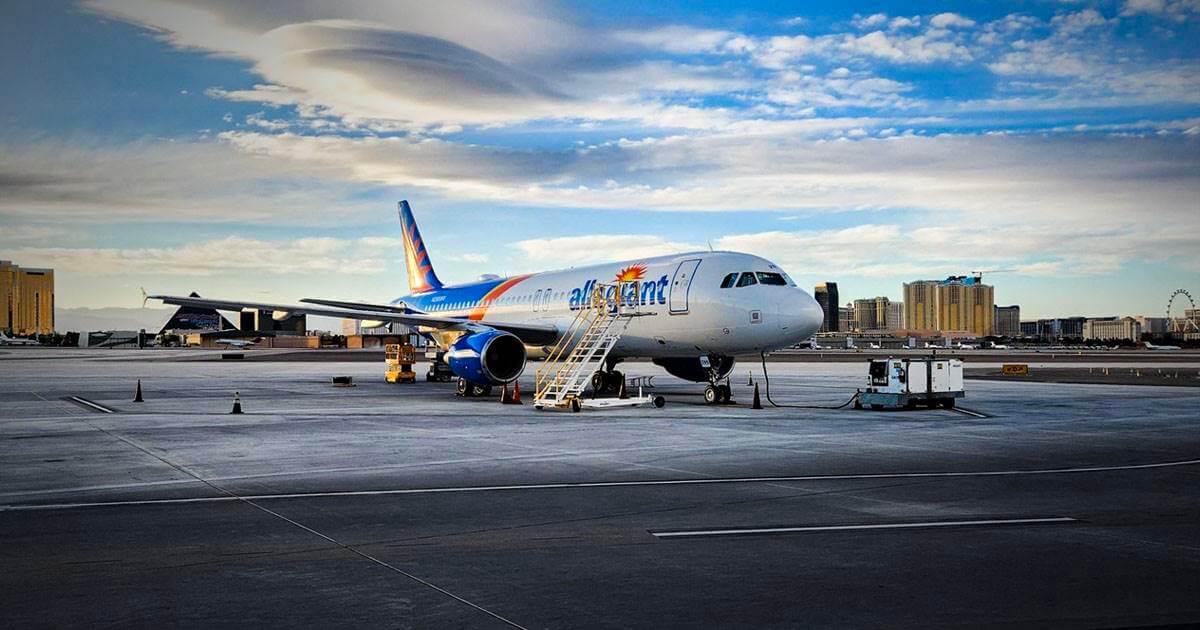 Quick Facts
Airline Name: Allegiant Air
Airline IATA Code: G4
Headquarters: Summerlin, Nevada, United States
Founded: January 1997
Number of Destinations: 133
Fleet Size: 127
Fleet Types: Airbus A319, Airbus A320, Boeing 757, McDonnell MD-80/90
Location Hubs/Bases: Allentown, Appleton, Asheville, Austin, Bellingham, Cincinnati, Des Moines, Flint, Fort Walton Beach, Fort Lauderdale, Grand Rapids, Indianapolis, Knoxville, Las Vegas, Los Angeles, Nashville, Orlando/Sanford, Phoenix-Mesa, Pittsburgh, Provo, Punta Gorda, Savannah, St. Petersburg (FL)
Brief History Overview
In January 1997, Allegiant Air was established in January 1997 as WestJet Express by a group of founders, including Mitch Allee (CEO, owner), Jim Patterson (president), Jim Schmidt (Director of Operations), and Dave Beadle (chief pilot). The airline had to eventually have a name change due to a trademark dispute with Rapid City, South Dakota's Westjet Air Center, and the similarity of Calgary, Alberta's WestJet Airlines.
The dispute prompted the airline to adopt the name "Allegiant Air" and obtained US DOT and FAA certification for scheduled and charter domestic operations on June 19, 1998. Over time, the airline company gradually expanded operations, initially focusing on serving leisure destinations and small cities. Today, the airline continues to cater to a diverse range of over 100 destinations across the United States, providing convenient and affordable travel options for travelers seeking memorable vacation experiences.
Products & Services
Domestic Flights. Allegiant Air provides a comprehensive selection of domestic flight routes, allowing passengers to travel to various destinations with the United States. From major cities to lesser-known locations, Allegiant connects customers to a diverse range of places across the country.
Leisure Destinations. Apart from domestic locations, the Summerline-based airline also caters to leisure travelers, offering flights to sought-after tourist spots like beach resorts and amusement parks.
Allegiant Honors Program. As a form of appreciation, the airline introduced its Allegiant Honors program. This offers exclusive discounts and benefits to active-duty military members, veterans, and their families.
Allegiant World Mastercard. Allegiant also provides a co-branded credit card called Allegiant World Mastercard, allowing passengers to earn benefits and rewards for travel-related expenses like in-flight purchases and bookings.
Vacation Packages. The airline simplifies travel planning with vacation packages inclusive of hotel and flight accommodations. These packages offer customers a hassle-free booking experience to make it more convenient to secure their trip in a seamless transaction.
Budget-friendly fares. As a low-cost airline, Allegiant provides affordable travel options which cater to budget-conscious travelers.
Charter Services. Apart from regularly scheduled flights, the airline also offers charter services for organizations or groups with specific travel needs.
Optional Services. Passengers have the flexibility to improve their travel experience with the airline's various optional services. These may include priority boarding, seat selection, and access to in-flight amenities for extra convenience and comfort.
Work Culture
Allegiant Air fosters an inclusive work culture that is welcoming to different members of society, like people of color, women, persons with disabilities, immigrants, veterans, and LGBTQIA. The company is committed to promoting equal opportunities and creating a workplace where everyone feels respected, seen, supported, and valued. It recognizes the strength that comes from embracing diverse experiences and perspectives, actively encouraging a sense of belonging among the members of its workforce.
Allegiant Air's commitment to inclusion and diversity is reflected in its recruitment and hiring process, including its employee development initiatives. The company's diversity awareness via training programs and cultural sensitivity initiatives seek to eliminate discrimination and bias to ensure that every member feels empowered and safe. Allegiant also provides resources and support networks for underrepresented groups within the organization to create an environment where employees can thrive and contribute to the airline's success.
The airline also places a strong emphasis on promoting a healthy work-life balance for employees. With the demands of the aviation industry, Allegiant strives to provide flexible scheduling options and supportive policies that allow employees to manage both their professional and personal responsibilities.
The company invests in training and development programs to cultivate continuous learning and career growth for its employees. As such, Allegiant Air regularly conducts various workshops and training sessions to equip employees with the latest industry trends, advancements in technology, and best practices.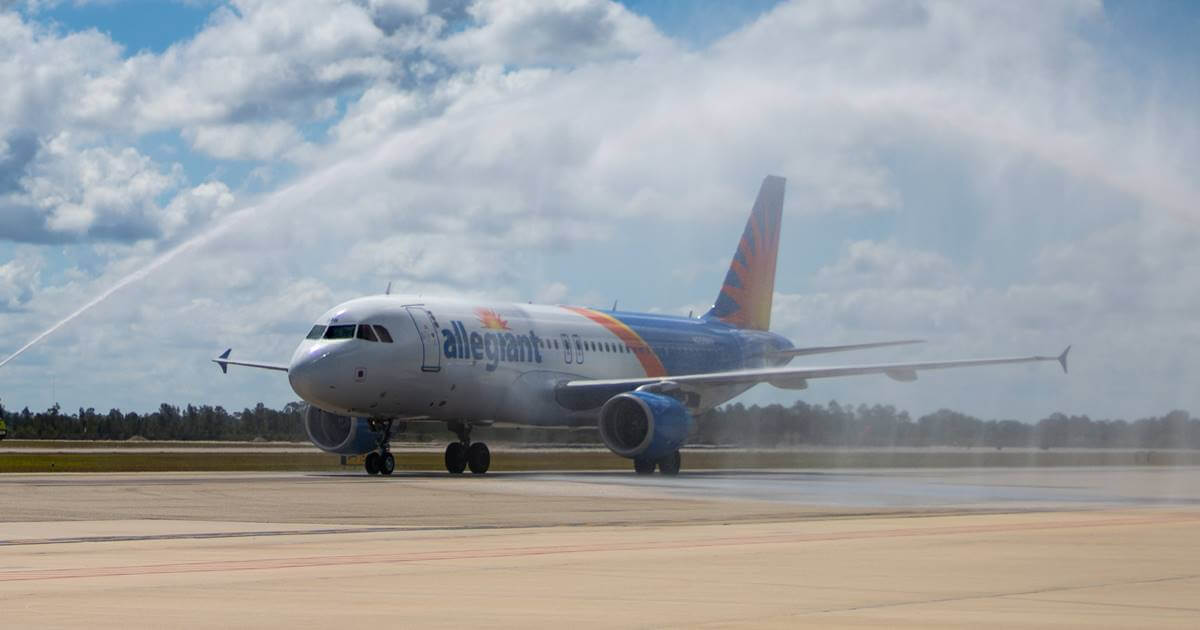 Benefits for Employees
Health and Wellness Benefits. Allegiant Air offers a range of health and wellness benefits to support its employees' physical and mental well-being. These benefits include vision, dental, medical, and life insurance options that employees can partake in based on their needs.  The company also offers 24/7 access to Telehealth Services as well as a Flexible Savings Account (FSA).
Financial Rewards. The company believes in investing in its biggest asset: the employees. Allegiant provides financial incentives alongside savings and investment options like 401(k) plans, employee stock purchase programs, and profit sharing.
Travel Privileges. One of the perks that come with working with the airline industry is the opportunity for travel privileges. These allow employees and eligible family members to enjoy space-available and unlimited flights on Allegiant. There are also buddy passes that can be offered to friends or other relatives that want to fly with the airline.
Amazing Deals. Team members can get discounts for entertainment, gyms, restaurants, hotels, car rentals, and more. With plenty of deals available across the nation, employees can enjoy a range of things from 50% off ice cream in Punta Gorda to free shows in Las Vegas.
Learning & Development. The company invests in robust learning and development programs that empower employees to enhance their skills and knowledge. The Allegiant University team provides a variety of courses for upskilling. Its tuition reimbursement program also allows team members to grow with outside academic universities.
Video: Inside Look at Allegiant Airlines in Las Vegas
The video by FOX5 Las Vegas provides viewers with an exclusive inside look into the inner workings of Allegiant Airlines. The behind-the-scenes interviews and footage offer a detailed and comprehensive glimpse into the company's daily operations, focusing on its commitment to customer satisfaction, efficiency, and safety. From the bustling activity at the airport to the meticulous maintenance checks, the video highlights the dedication of the airline's employees in ensuring a seamless and smooth travel experience for passengers.
Summary
Allegiant Air stands out as a prominent domestic airline in the United States, offering non-stop flights and budget-friendly fares to a wide range of destinations. Its appeal goes beyond its services, as it also offers exciting opportunities for employees to be part of a customer-centric and dynamic organization. Its strong focus on diversity, customer service, and employee development fosters a rewarding work environment fit for those looking to start a career in aviation.
Contact Information
Company Name: Allegiant Air
Address: Summerline, Nevada, United States
Telephone Number: (702) 505-8888
Website: https://www.allegiantair.com/
Facebook: https://www.facebook.com/Allegiant/
Instagram: https://www.instagram.com/allegiant/
Twitter: https://twitter.com/Allegiant