JetBlue is a United States airline company known for its customer-focused approach and unique amenities. Since its establishment in 1998, JetBlue has positioned itself as a leading low-cost carrier, providing an extensive network of international and domestic flights.
Also read: How to Apply JetBlue Flight Attendant Jobs
As a global, award-winning travel company, JetBlue takes pride in its dedication to customer service and community engagement. Renowned for its innovative approach to air travel, the airline prioritizes passenger comfort and convenience. With a strong emphasis on environmental sustainability and a commitment to providing quality experiences at competitive prices, JetBlue continues to set industry standards. Its focus on continual improvement and responsiveness to customer needs has helped establish the airline as a trusted and beloved brand in the travel sector.
Let's talk more about JetBlue.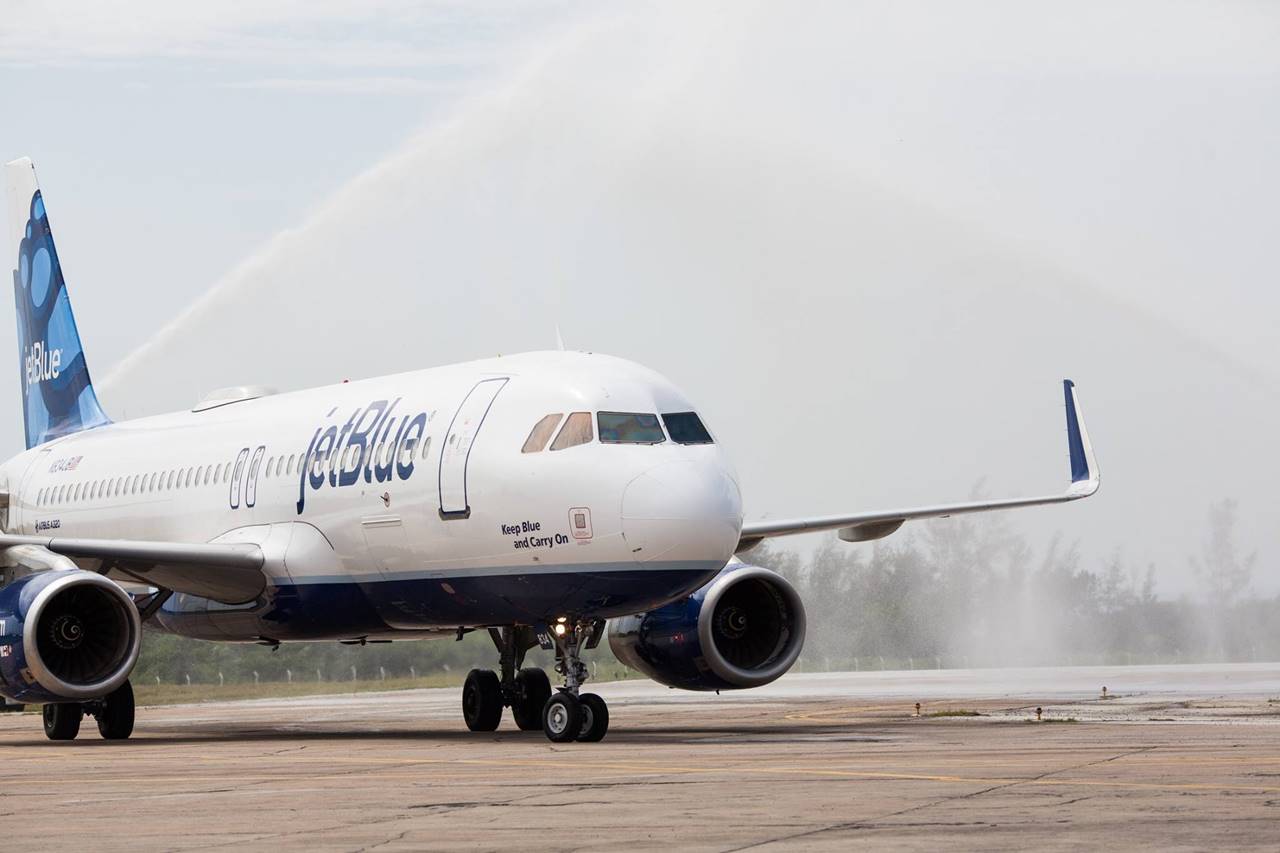 Quick Facts
Airline Name: JetBlue
Airline IATA Code: B6
Headquarters: Long Island City, New York, United States
Founded: August 1998
Number of Destinations: 104
Fleet Size: 285
Fleet Types: Airbus A321 Long Range, A321neo with mint, Airbus A220, Airbus A321neo, Airbus A320 Restyled, Airbus A321 Classic, Airbus A321 Classic with Mint, Airbus A320 Classic, Embraer E190
Location Hubs/Bases: Boston, Fort Lauderdale, Los Angeles, New York-JFK, Orlando, San Juan
Brief History Overview
Founded in August 1998 by David Neeleman, JetBlue Airways emerged as a promising new player in the airline industry, introducing a fresh approach to air travel. It was first named "NewAir," and followed Southwest's means of low-cost traveling. Eventually, the company sought to distinguish its brand by its amenities by offering in-flight entertainment like Sirius XM satellite radio and TV at every seat. Its unique selling proposition is centered on providing affordable fares without compromising on service and comfort. This approach instantly resonated with travelers, making the airline a significant competitor in the market.
JetBlue expanded its route network over the years, offering a combination of domestic and international destinations. The company also gained recognition for its innovative amenities such as in-flight entertainment with live television, complimentary snacks, and extra legroom for its passengers. Its dedication to providing exceptional service has earned it many accolades and awards, solidifying its reputation as a reliable choice for travelers looking for an enjoyable and comfortable air travel experience. Today, it continues to grow and adapt, embracing sustainable practices and modern technology while maintaining its customer-centric goal.
Products & Services
Inflight entertainment. Jet Blue offers a robust and nonstop in-flight entertainment system with a diverse selection of TV shows, movies, games, and music. There's also live TV and radio, so travelers don't miss a minute of their favorite show or team. Passengers can access these on their personal screens, ensuring their entertainment throughout the flight.
Fly-Fi. The airline provides high-speed Wi-Fi, also known as JetBlue Fly-Fi, on most of its flights. This lets passengers stay connected on the Internet, allowing them to browse and stay productive during their air travels.
Comfortable Cabin Experience. JetBlue's aircraft features comfortable and spacious seating for all passengers for a relaxing journey. The airline is also known for having extra legroom in Economy Class, offering added comfort. Passengers can also opt for the 'Even More Space' seats that offer roomier space that's up to 7" more legroom.
Mint Class. The company's premium Mint Class provides a luxurious and high-class travel experience on select international flights and transcontinental flights. Passengers in Mint Class enjoy personalized service, delicious meals, and lie-flat seats. Mint-Suites feature a mirrored vanity, more storage, and a guest seat and table to lounge, work, or entertain a fellow traveler in Mint Class.
TrueBlue Loyalty Program. JetBlue's loyalty program rewards frequent flyers with points that they can redeem for exclusive benefits, upgrades, or future flights. Those who aren't frequent travelers can still earn and enjoy rewards with the Perks You Pick feature.
Work Culture
JetBlue's work culture is characterized by an "all hands on deck" approach, highlighting a team-oriented and collaborative environment. The airline fosters a sense of camaraderie and unity among its employees, encouraging everyone to contribute their skills and expertise to work towards common goals. As an inclusive airline company, JetBlue puts prime on the collective efforts of its team members and recognizes that each individual plays a significant role in the company's success.
The company also offers great opportunities for its crew members to grow professionally and personally. Team members can participate in leadership courses, career development, and special assignments. They can also pursue further education at an accessible or subsidized rate. JetBlue also recognizes its corporate social responsibility, influencing team members to give back to the community. This allows employees to connect with meaningful opportunities to inspire other people in any way they can, making a difference in the communities they live and work.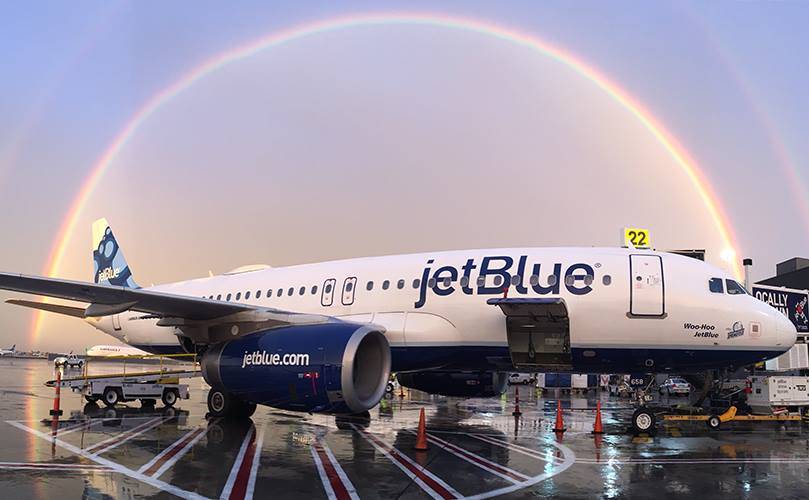 Benefits For Employees
Employee Well-being Programs. JetBlue prioritizes its employees' well-being, offering various initiatives and programs to support their physical and mental health. These usually include access to fitness programs and wellness workshops. Its LiveHealth program also provides employees exclusive access to psychiatrists and psychologists seven days a week at a significantly reduced cost.
Career Development Programs. JetBlue is committed to fostering the growth and development of its employees. For this, it offers team members many opportunities for career advancement, such as professional development and training programs to expand knowledge and enhance skills within the industry. It also allows crewmembers the opportunity to pursue their bachelor's, master's, or associate degrees at smaller costs and participate in special assignments.
Employee Recognition Programs. The airline appreciates the hard work of its employees through various recognition programs. These programs may include incentives, special recognition, and performance-based awards for exceptional achievements.
Competitive Compensation and Health Benefits. The company provides comprehensive benefits and competitive compensation packages for its employees. These include health insurance, paid time off, and retirement plans, ensuring their financial security and well-being.
Travel Privileges. As an airline company, JetBlue also offers employees travel perks. This may include complimentary or discounted flights for crewmembers and eligible family relatives.
Video: Inspiring Humanity Through Innovation
This video uploaded by JetBlue showcases the airline's commitment to making a positive difference in people's lives through innovative initiatives. It primarily highlights a range of programs and projects that reflect the company's dedication to cultivating a compassionate and inclusive travel experience.
From empowering the youth through its "JetBlue Scholars' educational initiative to the "Blue Horizons for Autism" program, the airline goes the extra mile beyond providing low-cost flights to establish meaningful connections with the communities they serve. They also focus on environmental sustainability through the "Green Up" program, which aims to promote eco-conscious travel and reduce carbon emissions. The video demonstrates JetBlue's genuine efforts to inspire humanity through corporate social responsibility and steps in innovation.
Summary
JetBlue's exceptional customer service and genuine efforts to offer an affordable and comfortable travel experience for passengers make it one of the leading airlines in the industry today. For those seeking a career in the aviation industry, JetBlue also presents exciting opportunities through its inclusive work culture, employee well-being, and career development, as well as attractive benefits. This makes it a great destination for individuals aspiring to be part of a competent and forward-thinking organization.
Contact Information
Company Name: JetBlue
Address: Long Island City, New York, United States
Telephone Number: 1-801-449-2525
Website: https://www.jetblue.com/
Facebook: https://www.facebook.com/Allegiant/
Instagram: https://www.instagram.com/jetblue/
Twitter: https://twitter.com/JetBlue