Kenya Airways, a Sky Team Alliance member, is a leading African airline with 42 destinations worldwide, 35 of which are in Africa, and transports over four million passengers per year. Kenya Airways has been named Africa's Leading Airline for 2020 by the World Travel Awards. It is constantly updating its fleet, with 32 of its planes being among the youngest in Africa. Kenya Airways serves London, Amsterdam, Guangzhou, Sharjah, Mumbai, and over 25 intra-Africa routes in addition to its passenger network.
Thinking about an aviation career in Africa? Aspiring flight attendant, this might be the airline you are looking for. Being a flight attendant is not just a high-paying job. It can also give you the perks of traveling to different locations and meeting new individuals from diverse cultural backgrounds. This is one of Kenya's most lucrative jobs. Want to try your luck? Here are the things you need: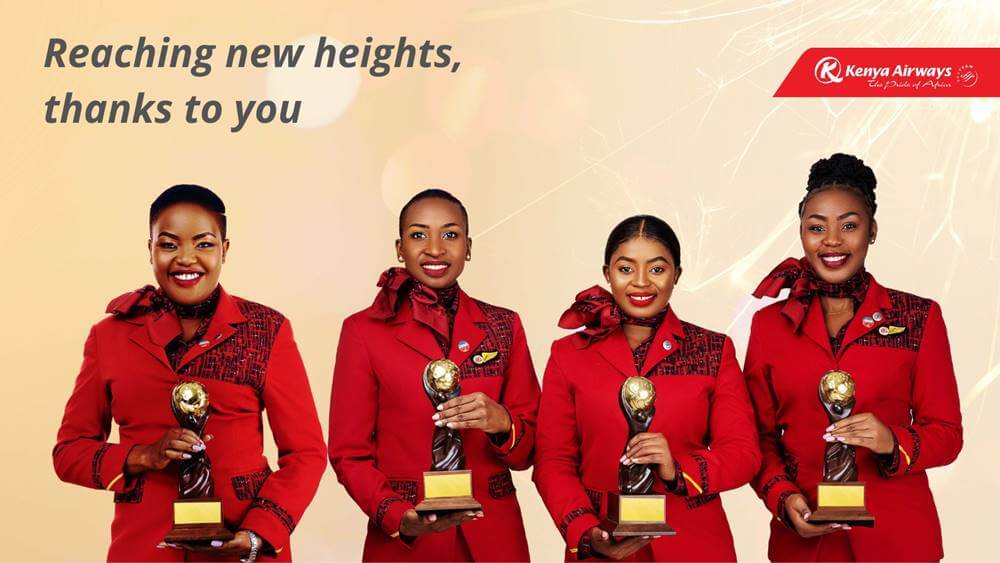 List of Requirements and Qualifications to Become a Kenya Airways Flight Attendant
Must have a college degree.
At least a grade C in KCSE certification is required
A KCAA Flight Operations Officer's License is required.
Height must be proportionate to your weight.
Must be familiar with the company's route network.
Computer savvy.
Must be a team player who can adapt fast to changes.
Must be tidy and presentable at all times.
Must be able to communicate well in a respectful manner.
Without any criminal records.
Duties and Responsibilities:
Welcome passengers and assist them to their seats.
Make announcements.
Before and after the flight, you need to do some inspection.
Respond to passenger inquiries
Assist passengers with their seats.
Attend to the passengers' safety and comfort.
Make any necessary announcements throughout the trip.
Provide meals and beverages to all travelers
Assist in times of emergency.
Display the appropriate emergency procedures and equipment.
Take care of all necessary flight security precautions.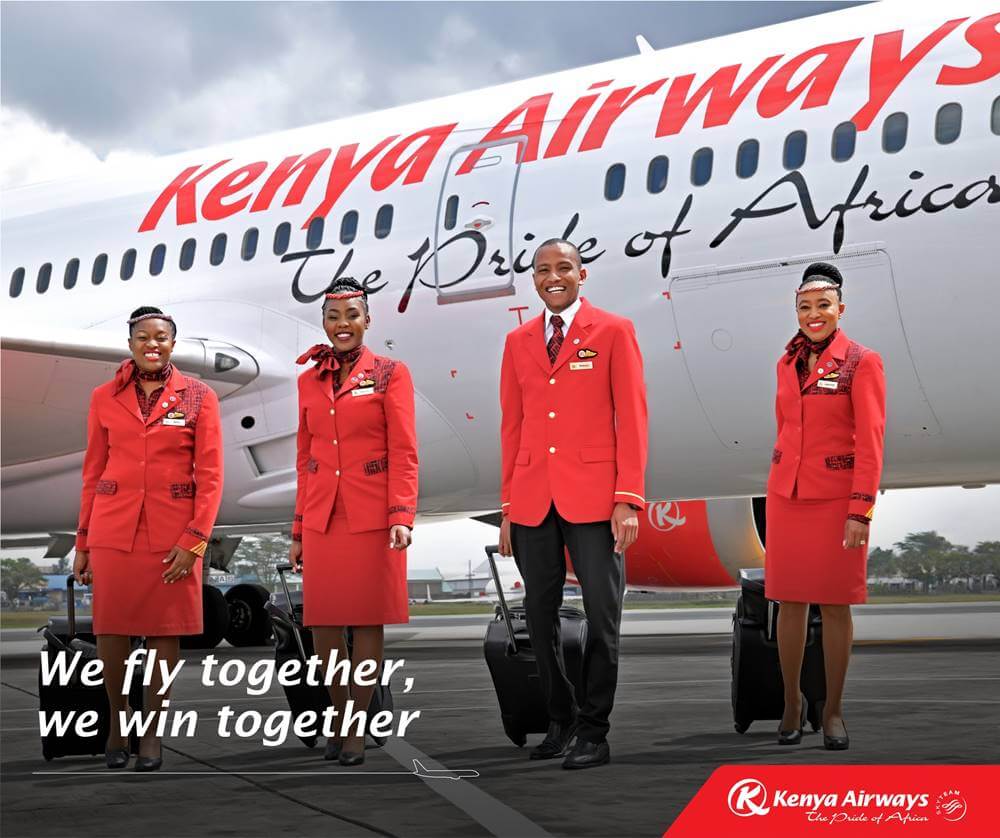 Application Process
Step 1: Register an account at https://www.kenya-airways.com/ph/en/ and complete all mandatory fields and submit. If you already have an account, sign in to it.
Step 2: Once logged in, go to My Account and fill in your personal and financial information. Professional information can be found under the Personal Information tab.
Note: Please keep in mind that those who have gone through the system and applicants who have failed any of the interview stages should not apply.
Step 3: Next, provide your employment history, educational qualifications, and any other relevant information. Additional Qualifications are listed under Qualifications and the Skills tab.
Step 4: Go to the Jobs tab after your Account has been successfully updated. Select the "All Open Jobs" link to search for your desired employment within the Date Posted field. Fill out Steps 1–4 of the application for the selected position the application procedure.
Step 5: After the completion of your application process, you can now patiently wait for the result. Do not just relax, read helpful books to prepare for the next phase of your application.  Aviation companies are very keen when reviewing their candidates. So be patient and wait for them to contacts you.
Special Note: Please keep in mind that if you already applied for a position and need to amend your information, you DO NOT WITHDRAW YOUR APPLICATION AS THE SYSTEM WILL NOT ALLOW YOU TO APPLY AGAIN.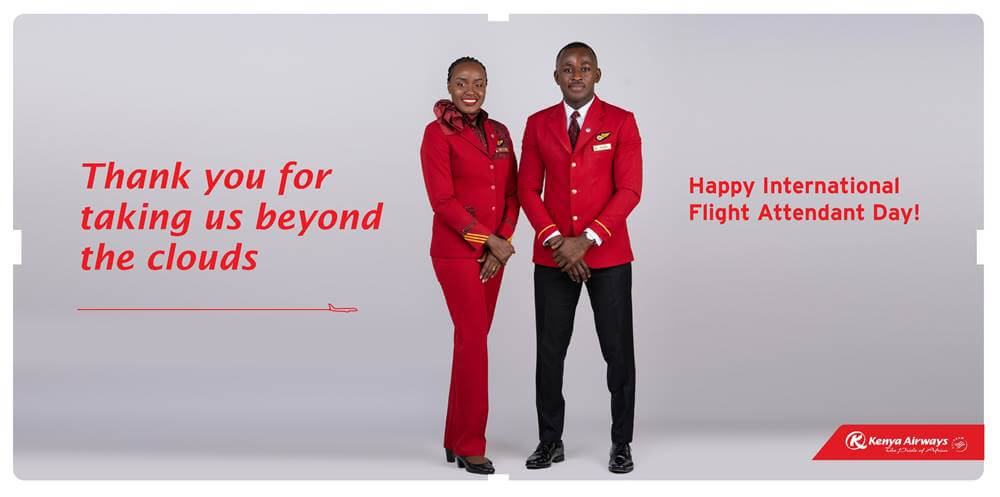 Salary and Benefits
The average monthly salary for a Flight Attendant at Kenya Airways is KES 80,000. This figure indicates the median, which is the midpoint of the salary ranges calculated by our proprietary Total Pay Estimate algorithm and based on data from our users. The monthly basic salary is projected to be KES 80,000.

Video: ONE OF AFRICA'S BEST AIRLINES – KENYA AIRWAYS 787 BUSINESS CLASS!
In this video, the vlogger discusses their flying experience with Kenyan Airways. The vlogger is so impressed that he considers Kenyan Airways as "one of Africa's best airlines."
He starts the video from the hospitality and excellent facilities experienced in the Business Class Lounge, and is all praise for the airline's in-flight service, clean and comfortable seats, great food, and smooth flight. Overall, the vlogger had an amazing experience flying with Kenyan Airways and would definitely recommend it to others!
Photos: Kenya Airways Cabin Crew Uniforms
Check out these pictures of Kenya Airways crews so you can see what they look like in uniforms:
Frequently Asked Questions
Here are some common questions and answers about the job requirements as a cabin crew for Kenya Airways:
1. Does Kenya Airways accept High School graduates for a Flight Attendant position?
Unfortunately, No. Kenya one of Kenya Airways' basic requirements to apply is being able to present a College Diploma.
2. How to know if I got chosen?
If you were shortlisted, the company recruitment team will contact you. It can be in a form of email or call.
3. Can I refuse to have a training because I already have an experience working as a Flight Attendant?
Unfortunately, even those who are experience Cabin Crews needs to attend a training as a newbie, since different airlines has a different approach for training.
4. Can I pay the training fee in half?
Yes, you can. As long as you will pay the other half before the training ends.
5. I think my body is not proportional, I'm tall and skinny. Can this be an hindrance?
Airlines provide specific height and weight minimum and maximum to aspiring applicants, If you have what it takes, then you're in. If not, maybe you can work on it, especially if your problem is weight, then you can reduce or increase it in time.
6. How much does a Flight Attendant in Kenya Airways make?
The average monthly salary for a Flight Attendant at Kenya Airways is KES 80,000.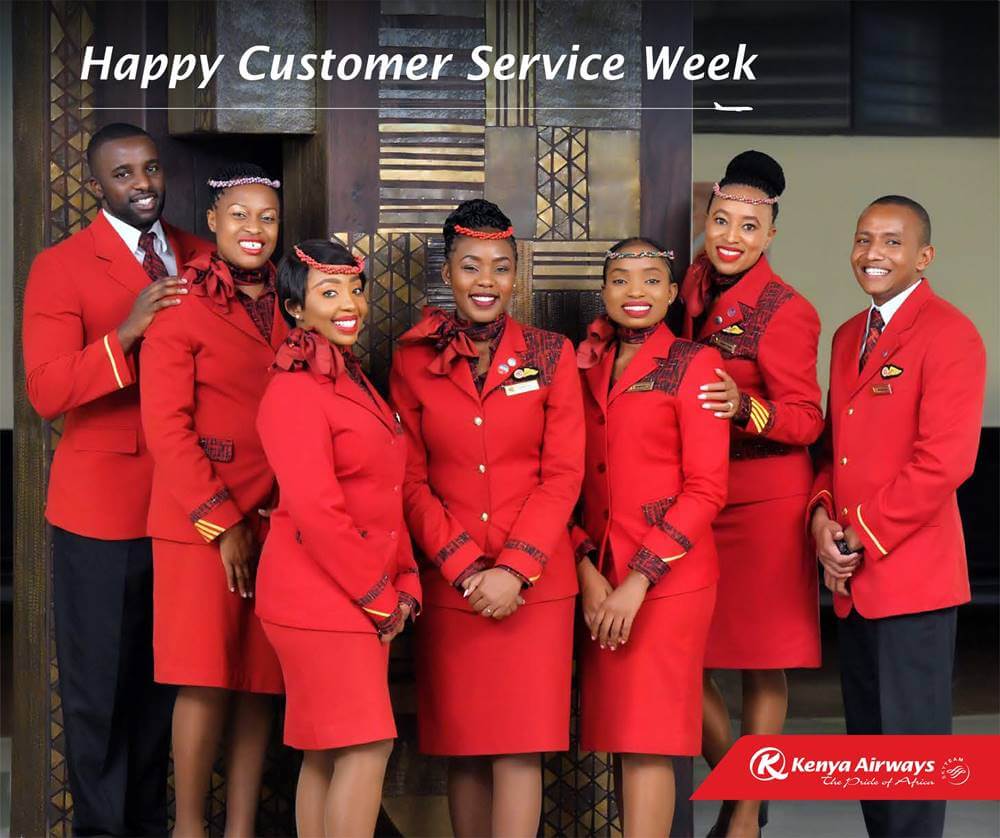 Summary
Kenya Airways is the leading airlines in Africa. If you will become a Flight Attendant for this airline, you will definitely enjoy the 42 destinations worldwide and 32 local destinations in Africa. Isn't it exciting to work as you travel the world?
Prepare your application, update your resume, and bring all the confidence with you and try your luck now! Applying as a flight attendant is one of the most crucial and tiring moment. But when you get there, everything will all be worth it.