Kuwait Airways is Kuwait's flag carrier, the airline is headquartered in Kuwait International Airport, which is part of Al Farwaniyah Governorate. From its primary base at Kuwait International Airport, it conducts scheduled international routes throughout the Middle East, to the Indian subcontinent, Europe, Southeast Asia, and North America. If you will work as a Flight Attendants at Kuwait Airways expect the estimated pay of KWD 735 per month ($2,388). While the base pay is approximately KWD 650 per month ($2,112). All the rates said were provided by Glassdoor.com, a famous and trusted salary and job review site.  This career really pays better salaries and benefits than other corporate jobs, that's why many aspirants choose to become cabin crew. Bonuses, stock options, commissions, profit sharing, and tips are all possible forms of additional compensation
In 1954, a national carrier was founded on the back of the 1940s oil boom, and it's Kuwait Airways. Kuwait Airways Company initially operated a restricted network of Basra, Abadan, Beirut, Damascus, and Jerusalem; but, a year later, the fledgling carrier was having financial difficulties, and the government of Kuwait purchased a 50% stake in the airline, tripling the company's capital. After entering the tumultuous world of aviation, the government eventually acquired a 100% stake in Kuwait Airways. Now, this airline has the strongest pillars in the country.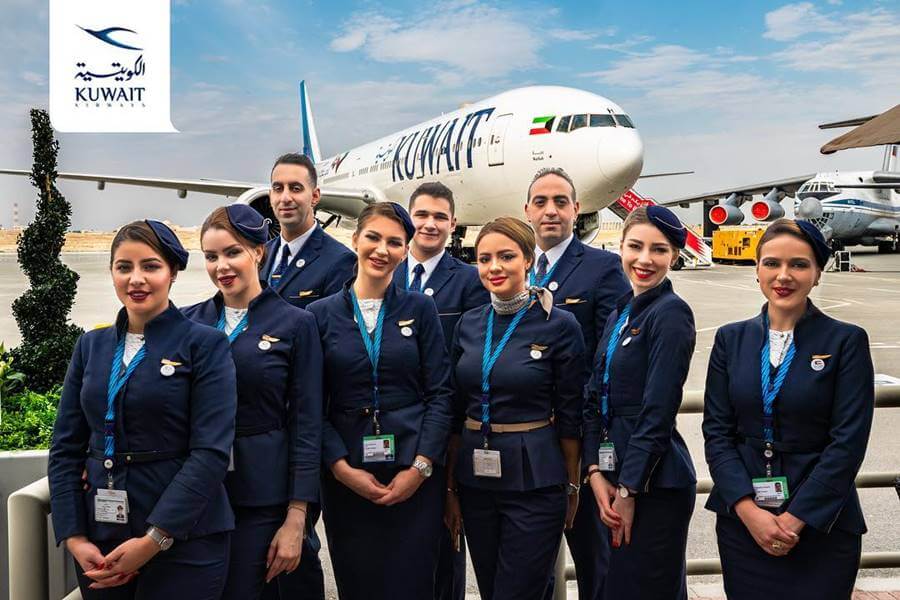 Cash Salary Breakdown
Basic Salary –  According to Glassdoor, a f can earn a base pay of approximately KWD 650 per month ($2,112). This is not the final pay you will received per month since there are still other incentives and bonuses that may contribute in your salary.
Flying Pay – Currently, there are no publicized flying pay rates for Kuwait Airways Flight Attendants. This flying pay is also known as per hourly rate. As an FA you will be paid for every hour you fly on air at a specific rate.
Layover Allowance – Currently, there is no publicized per diem pay or layover allowance for Kuwait Airways Flight Attendants. The per diem pay is intended to cover the expenses of all your meals and other necessities during a stopover.

Benefits
Health and Life Advantages – Kuwait Airways provides health and life insurance that can be extended to your family members. When looking for a job, insurance is one of the top benefits that you should look for. The good thing is that in the world of aviation, this is one of the basic benefits Cabin Crew receives.
Travel – Kuwait Airways will give you and your family the possibility to go practically anywhere in the world through its flights. You will also be granted cheap travel on other airlines as well as special pricing on hotels, car rentals, cruises, and other services.
Per Diem Allowance – Kuwait Airways provides a stopover stipend in addition to the minimum income to cabin crews who must spend a night or more at the destination before flying back the next day. You are not only compensated for it, but you also receive benefits such as a private hotel room and allowance for lodging and meals.
Discounts – Reduce the cost of your travel insurance, car rental, lodging, hospitality, retail, technology, beauty, and wellness services through shopping discounts given by the airline.
Video: Has Kuwait Airways Changed? New A330neo Flight + Kuwait Visit
This is famous aviation vlogger Sam Chui as he give review regarding how Kuwait Airlines have changed over the years. You will see in the video that he interviewed assigned cabin crews on the flight, and some of the talks give hint that all nationalities are welcome to work at Kuwait Airways. This will let you witness how the said airline handle each flight with well-trained mind and skills.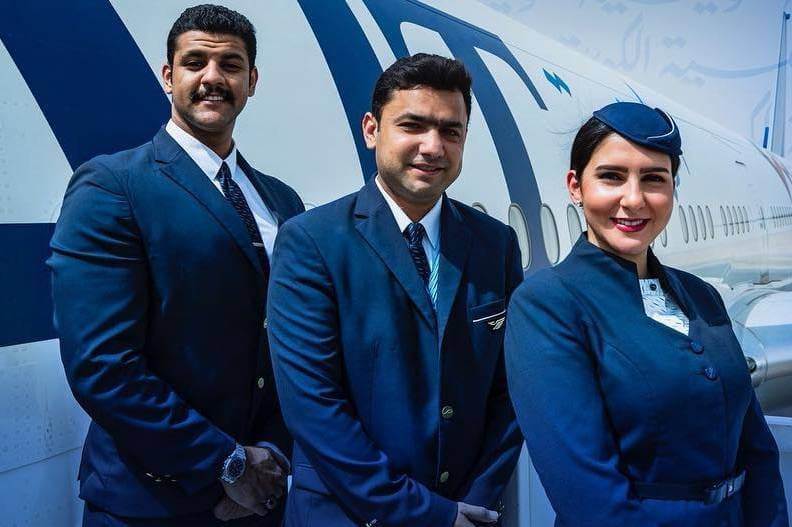 Frequently Asked Questions
1. Will I handle huge aircraft flights?
Kuwait Airways operates planes on behalf of the government. The fleet consists of one Airbus A300-600, one A310-300, one A319, one A320, two A340-500, and one Boeing 747-8BBJ with a Kuwait Airways inspired livery with State of Kuwait titles.
2. What type off airline is Kuwait Airways?
Kuwait Airways was just given a coveted 5-star rating for 2019 by the Airline Passenger Experience Association (APEX), the industry standard for great customer service. Kuwait Airways is in the same boat as Saudia in that it is the flag carrier for another dry nation, hence no Kuwait Airways planes carry alcohol on board. Similar to Saudi Arabian regulations, you are not permitted to bring any alcohol on board or consume any alcohol when transiting through Kuwait.
3. How much does Kuwait Airways pay?
Flight Attendants at Kuwait Airways can expect the estimated pay of KWD 735 per month ($2,388). While the base pay is approximately KWD 650 per month ($2,112).
4. Does Kuwait Airways provide transpo allowance and lodging?
Some airlines provide transpo allowance to its Flight Attendants to and from the airport as well as free accommodation near the airport. Kuwait Airways do not have publicized data regarding this benefit, but some articles and reviews online says the the airline provides transpo allowance and free accommodation near the base.
5. Can I get more flights to earn more?
Your working hours and type of flight will solely depend on the give working schedule by the airline. Though technically, there is no fixed schedule you can say when you are a Flight Attendant. Working hours per month and route of destination will greatly influence your salary.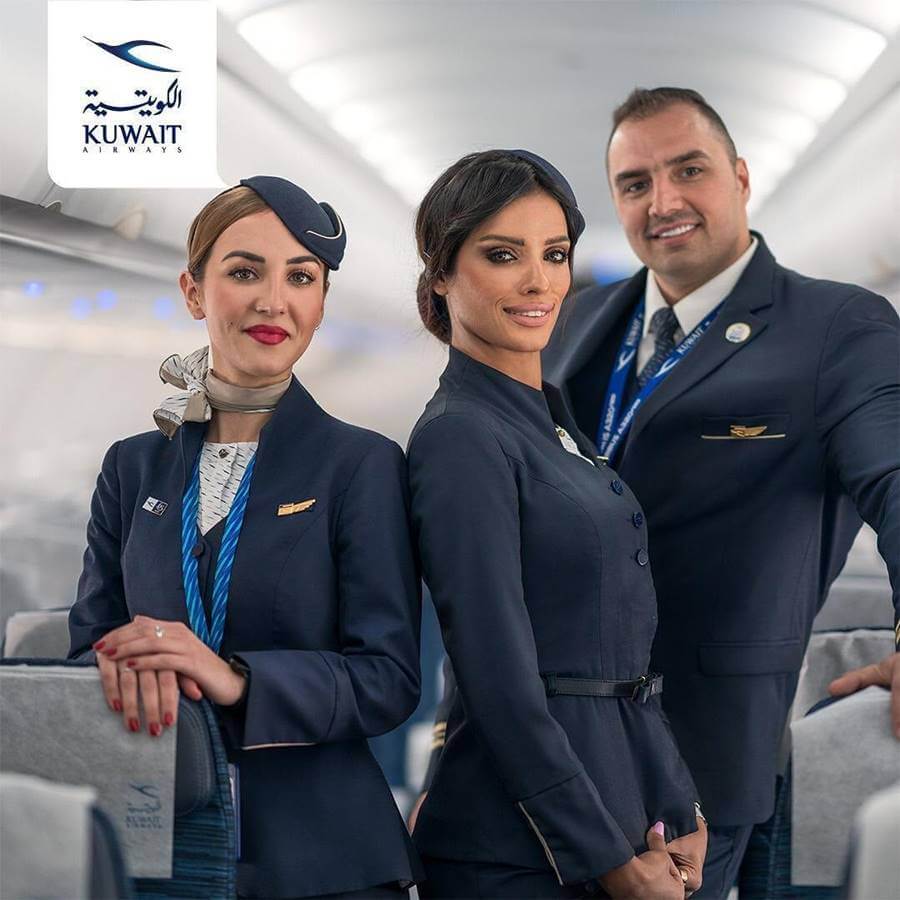 Summary
Working as a Flight Attendant at Kuwait Airways gives the possibility of earning an estimated pay of KWD 735 per month ($2,388). For the base pay it's approximately KWD 650 per month ($2,112). Kuwait Airways Flight Attendants are trained to deliver excellent customer service while also ensuring the safety of the passengers. So, if you're a customer-focused individual who is eager to go above and beyond, become a Kuwait Airways FA and reap all of the rewards listed above.