Cebu Pacific Air is considered as the top airline in the Philippines, which flies to over 60 domestic and foreign locations in 14 different nations, including Australia, China, Japan, Singapore, and the United Arab Emirates. Cebu Pacific Air's estimated monthly salary for a Flight Attendant is PHP41,583 ($735) per month. While the base pay is estimated at PHP22,250 ($393). This airline in the Philippines could be your next career hub so take time to read what it has to offer.
Also Read: Cebu Pacific Flight Attendant Requirements and Qualifications
Philippine low-cost carrier Cebu Air, Inc., doing business as Cebu Pacific Air is based in Pasay in Metro Manila, Philippines. It was established in 1988 and is the oldest low-cost carrier in Asia. It has regular flights to both domestic and foreign locations. The airline has six hubs; two core ones in Cebu and Manila, five subsidiaries in Cagayan de Oro, Clark, Davao, Iloilo, and Kalibo, one focus city in Zamboanga, and four additional.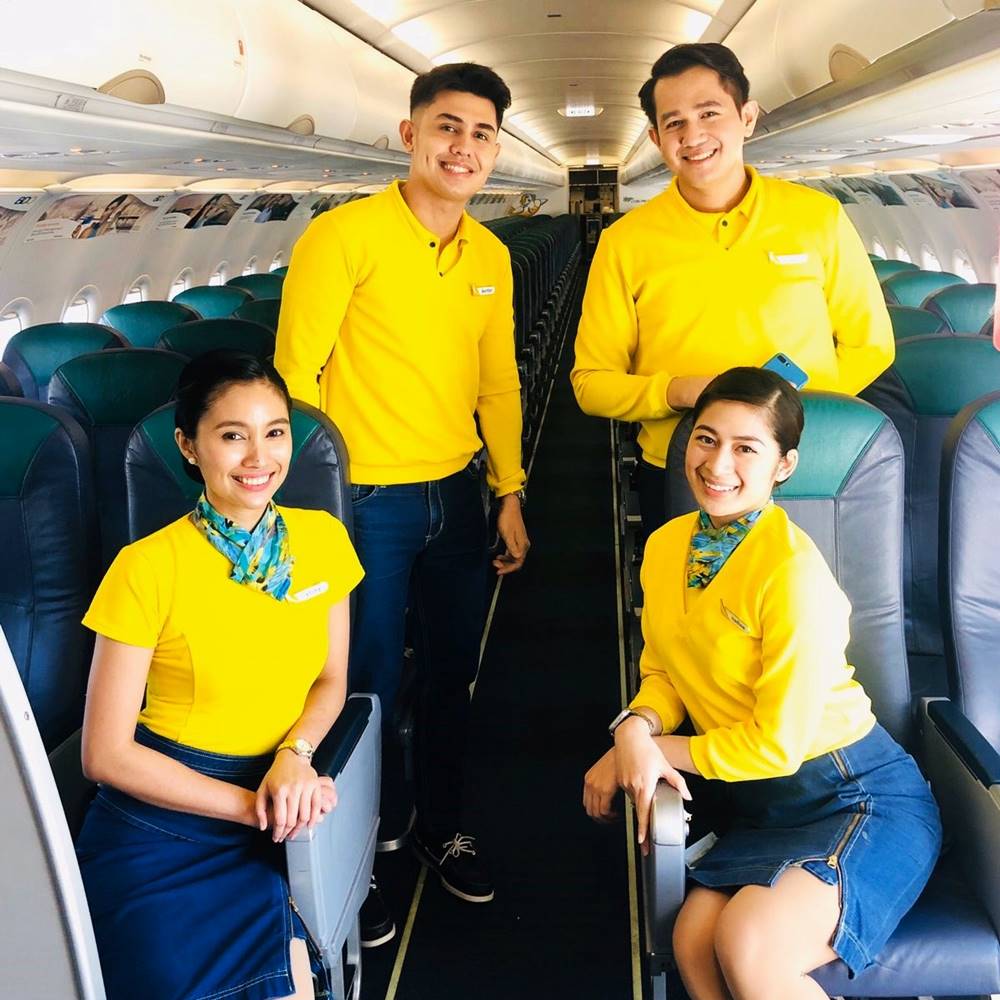 Cash Salary Breakdown
Basic Salary – According to Glassdoor, a trusted salary and job review site, a Flight Attendant working at Cebu Pacific Air can earn an estimated base pay of PHP22,250 ($393) per month. This is not the total monthly pay yet, since there are other factors that might add up to the salary, such as per diem pay, bonuses, incentives and reimbursements.
Flying Pay – Currently, there are no provided rates for the FA's working at Cebu Pacific Air. This flying pay is also known as per hour pay. As an FA you will be paid for every hour you fly on air at a specific rate. This will be on top of your base pay.
Layover Allowance – There are no publicized per diem pay or layover allowance for Cebu Pacific Air Flight Attendants. The per diem pay is intended to cover the expenses of all your meals and other necessities during a stopover.
Benefits
Insurance – Flight Attendants at Cebu Pacific Air are covered with comprehensive insurance. One of the most essential benefits you should be looking on a job is this one. This also include Life Insurance, which is very important since the job assignment of a flight attendant is in air, thus can cause fatal situations.
Travel and Meet Different Cultures – Aviation job is the only industry that can give you the freedom to travel through plane for free and get to know different cultures. During your travels, you will have the opportunity to meet thousands of airline passengers, which will teach you to deal into different types of people. FAs learn a lot about diverse cultures through different nationalities and this is avery nice experience.
Yearly Bonus – Flight Attendants at Cebu Pacific gets yearly bonus, just like any other employee in the corporate world. The good thing about FA's bonus is that the amount is really generous.
Flexible Schedule – Flight Attendants get flexible schedules, as well as enough rest days every month. Unlike any other job in the corporate world, cabin crew positions enjoy the perk of working a designated amount of hours per month. You can experience that best schedule as soon as you've earned your seniority.
Paid Overtime – The crew are compensated during overtime. Meaning, if you exceeded the designated number of hours for your duty, you will get extra pay through the mandated overtime per hour rate by the airline.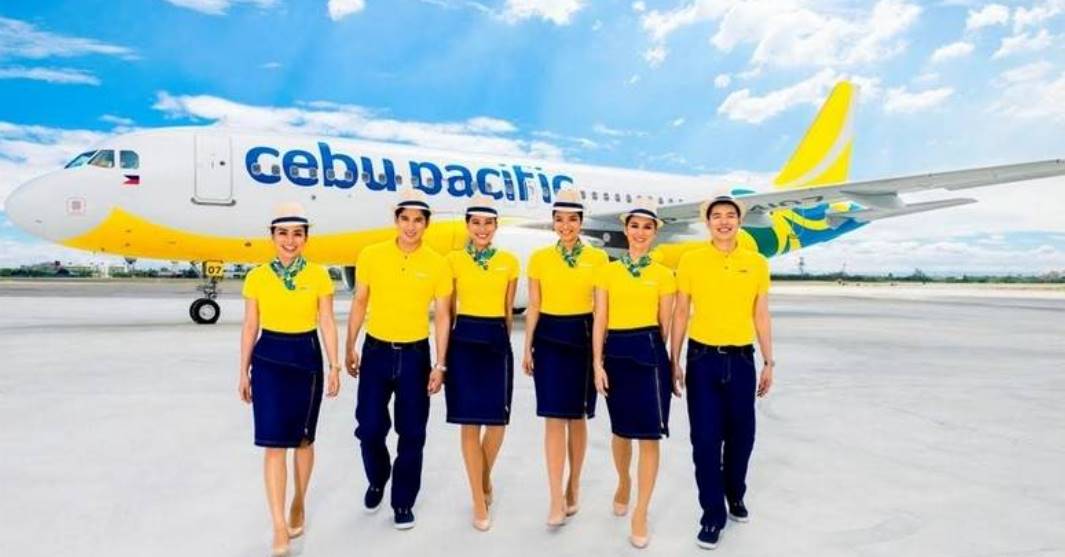 Video: Flight Attendant Initial Training ✈️💛 | Kenette Rabago
This is a vlog from a Cebu Pacific Air as a Cabin Crew showing how the Initial Training goes inside the said airline. The FA also mentioned that after his 6th month as a probi, he's now finally a regular employee at Cebu Pacific. It is really fun and beneficial to watch this kind of videos which shows the actual job and routine of FAs, knowing what you work for and getting paid fairly.
Frequently Asked Questions
1. What are the benefits provided by Cebu Pacific for Flight Attendants?
Cebu Pacific gives Insurance, Paid Overtime, Bonuses, Flexible Schedule and fair compensation to its FAs. If you are based in the Philippines, the salary you can get from working as an FA can really sustain you a good living.
2. What type of airline is Cebu Pacific?
Low-cost carrier, this what Cebu Pacific is categorized in the Philippines. It is the earliest low-cost airline in Asia and is situated in Pasay, Metro Manila. It was founded in 1988. It is Asia's oldest low-cost airline and was founded in 1988. It provides regular flights to both domestic and foreign locations. It provides scheduled flights to domestic and foreign locations.
3. Why Cebu Pacific Air is soaring high in the Philippines?
In the Philippines, this airline is also the go-to and dominant air cargo provider, offering affordable, efficient, and straightforward air cargo services to a wide network of independent shippers and cargo brokers.
4. Is Cebu Pacific giving Per Diem Pay?
Regardless of your ranking as an FA, you are entitled to get a per diem pay. In fact, this is one of the compensation that Cebu Pacific flight attendant aspirants are targeting.
5. Does gender affect Flight Attendant's Salary?
For most airlines, not at all. But there are some airlines or countries wherein male flight attendants are being paid more.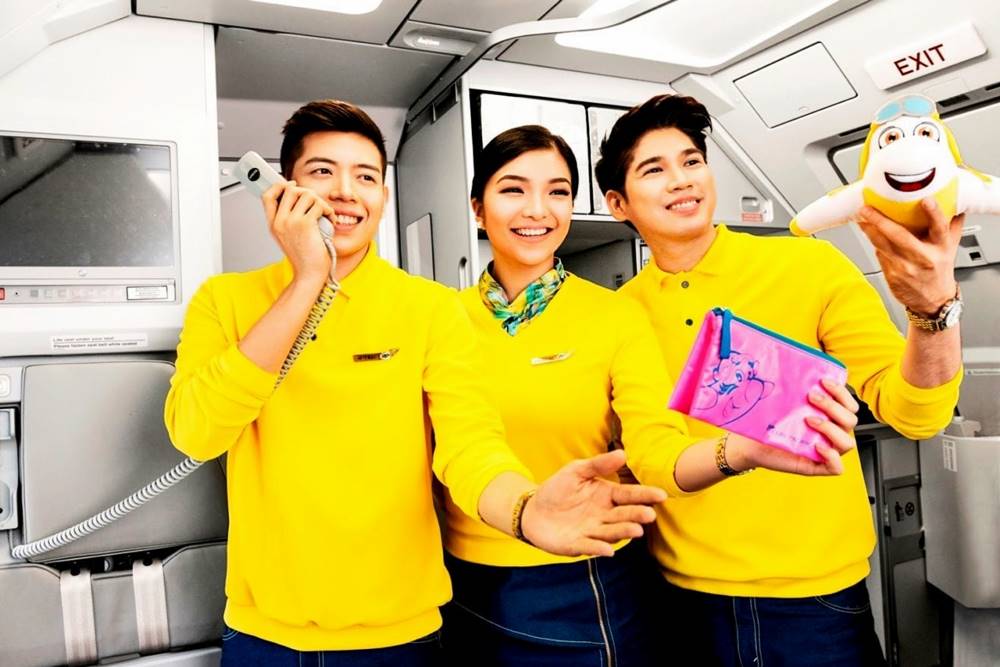 Summary
Cebu Pacific Flight Attendants earn a monthly pay of approximately PHP41,583 ($735). While the base pay is estimated at PHP22,250 ($393) per month. This airline started operations in 1996, flying and connecting Manila with its home city of Cebu. From its first international trip to Hong Kong in 2001 to its first low-cost long-haul route to Dubai in 2013, it has been committed to flying where Filipinos are. And today, a lot of international destinations have been added, giving more jobs to cabin crew dreamers.