Cebu Pacific Air Philippines is the main airline in the Philippines, running a fleet of more than 200 aircraft. The airline has been recognized as one of the World's Top 100 Airlines by Skytrax for seven years running, and it has been crowned "Best Low-Cost Airline" thrice. The airline took to the skies for the first time in 1996, traveling from Manila to Cebu. From its first international trip to Hong Kong in 2001 to its first low-cost long-haul route to Dubai in 2013, it has been committed to flying where Filipinos are.
Also Read: New York Layover Guide: Best Things to Do in 24 Hours
As a Cebu Pacific Flight Attendant, you will get to take part in a lot of wonderful activities. Your day-to-day duties include serving meals and beverages to passengers; helping them with their luggage; assisting them with safety precautions; answering questions about their flight; checking that all emergency equipment is working correctly; assisting in emergency situations like medical emergencies or fires on board, and maintaining sanitation across your workspace. Now, if you're interested to join this prominent airline in the Philippines, here's what you need.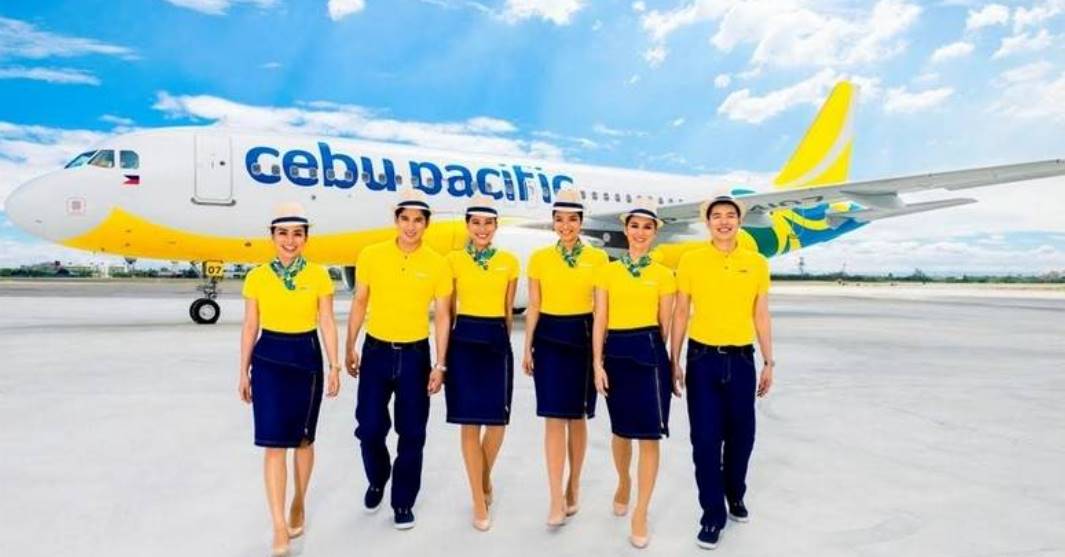 List of Requirements and Qualifications to Become a Cebu Pacific Cabin Crew
You must be 18-25 years old.
At least College Level.
Must have a valid Philippine Passport.
For Female FAs, the minimum height must be 5'3". While for Males, the minimum is 5'7".
Your height must be proportionate to your weight.
Must have a clear complexion, good eyesight, and a catchy smile.
Must be proficient in English and Filipino languages.
Willing to be assigned outside Metro Manila.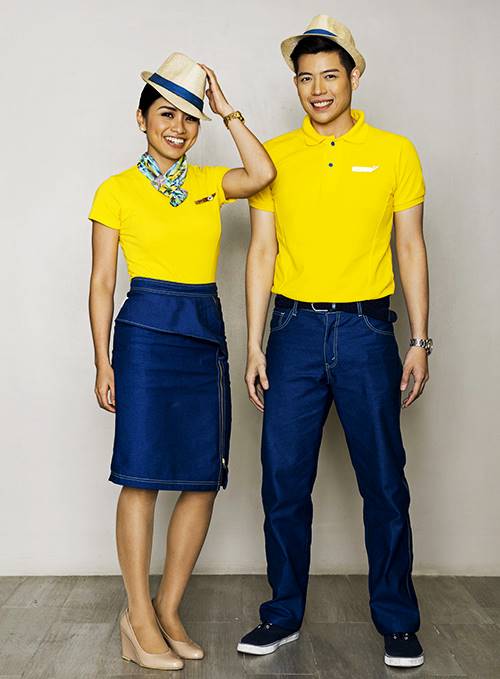 Application Process
Step 1: Update your CV and submit an application to the Cebu Pacific Air website. You can go here: https://www.cebupacificair.com/. Scroll down at the bottom part of the web page and choose "CAREERS". Choose the position you are applying for and click "APPLY FOR THIS JOB"
Step 2: Usually, they will provide you with a timeline for screening and interviews. The following is a summary of the information provided.
Step 3: Go to the scheduled interview with your updated CV and a 2×2 photograph. Don't forget to dress neatly and professionally. Women should wear a sleeveless shirt and a skirt that falls below the knee. Stockings and blazers are optional.
Step 4: If you qualify, you will normally be requested to wait your time to be screened. During this process, your height will be verified, and your grin will be checked.
Step 5: If you pass your interview, you will be granted the opportunity to get trained.
Step 6: You will receive 47 days of training at the Cebu Pacific Main Office in preparation for the interview.
Step 7: Once you've completed the training, you'll be ready to take on responsibilities as an intern flight attendant. You will have the option to work with a supervisor, much like an intern. However, be aware that your supervisor may reprimand you in front of the passengers.
Following that, you will have a Check Ride, which will consist of a practical exam as well as an oral exam with your managers or supervisor.
Step 8: If you pass the final exam, then you will be allowed to acquire "wings".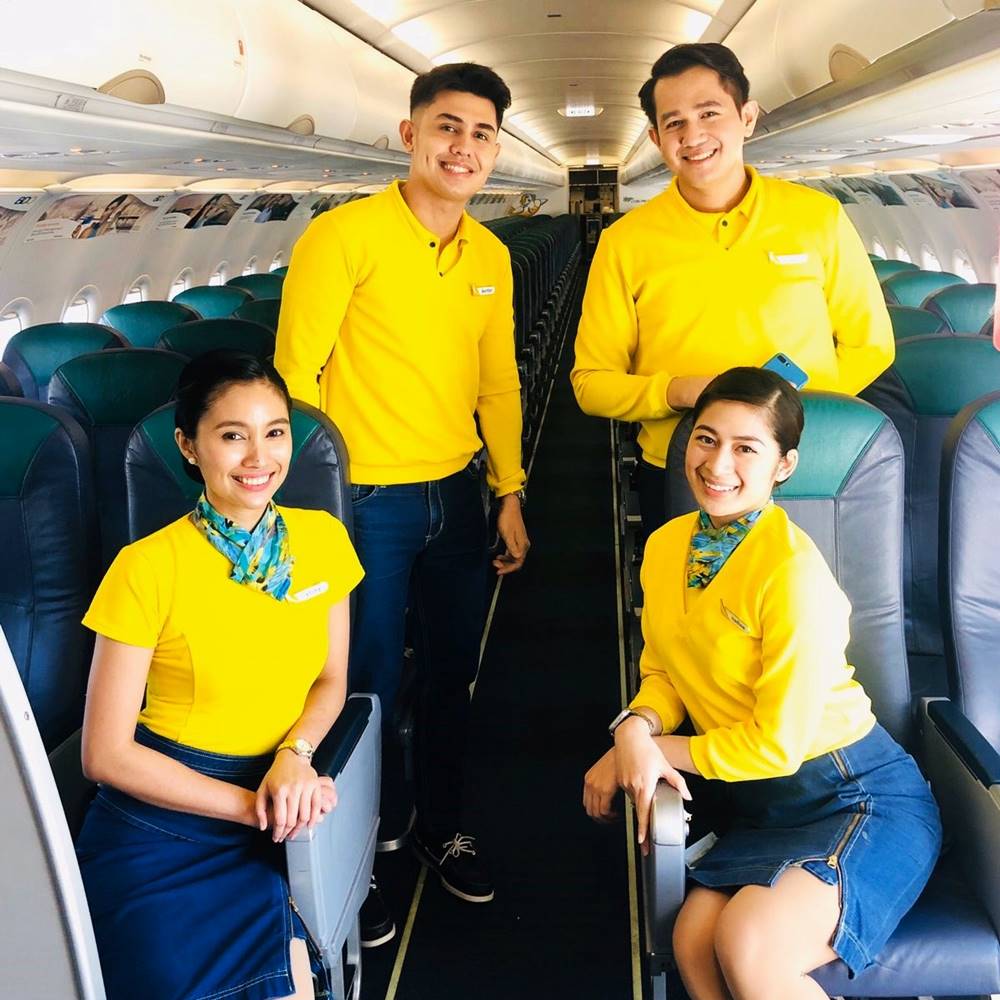 Salary and Benefits
A Cebu Pacific Air flight attendant's base salary is approximately PHP 14,000 – 16,000 per month. You will also receive a Flying Time Pay per hour, which is typically PHP 350 per hour. A flight attendant can often fly 70 — 90 hours per month, with a maximum of 1,000 hours per year. Discounted hotels, discounted tickets, etc. are also some other  perks of being a flight attendant.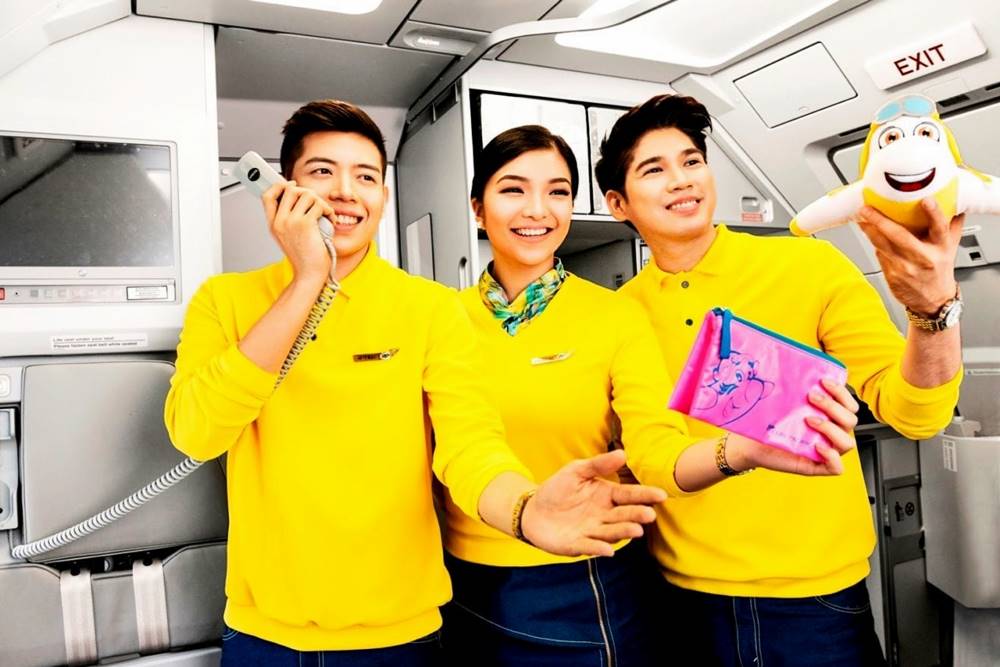 Video: ANSWERING YOUR FLIGHT ATTENDANT TRAINING QUESTIONS
Ever wonder what "Initial Training" is like? For Flight Attendants, in order to join the fleet successfully, you need to undergo initial training first. This training will be conducted in the main office of Cebu Pacific and will last for 47 days. If you want to know deeper about how Cebu Pacific conducts their training, here is a vlog from the airline's Flight Attendant.
Photos: Cebu Pacific Cabin Crew Uniforms
Check out these pictures of Cebu Pacific crews so you can see what they look like in uniforms:
Frequently Asked Questions
The following are some of the common questions asked about Cebu Pacific:
1. Will I earn a salary throughout training?
The training allowance offers a small amount. But it will not be enough to meet your daily expenses. You will also only earn the training allowance if you pass the program.
2. How many vacation days do you receive in a week?
There is no such thing as a standard. There is no fixed schedule for a rest day for Flight Attendants.
3. Is it true that flight attendants have a high salary?
The compensation of a Cebu Pac flight attendant is significantly higher than that of entry-level employees in most Philippine businesses. Don't expect a competitive salary if you are just starting.
4. What are the drawbacks of working as a cabin crew?
You cannot expect a consistent timetable. You can miss out on important events such as birthdays and holidays with your loved ones. Keep in mind that you must take care of your body despite the demanding career nature, you must maintain a good sleeping schedule.
5. Is it tough to apply for a cabin crew position with Cebu Pacific?
As long as you have the basic requirements for an FA position, don't think about how hard it is. Study, make research, and ready your mind and body to endure the application process. It is difficult because you will compete with many other applicants, and the airline will only select a few aspirants during their open days.
6. Do I need perfect teeth to work as a Flight Attendant?
It is not indicated that you should have crystal-perfect teeth. However, keep in mind that you should have a nice smile.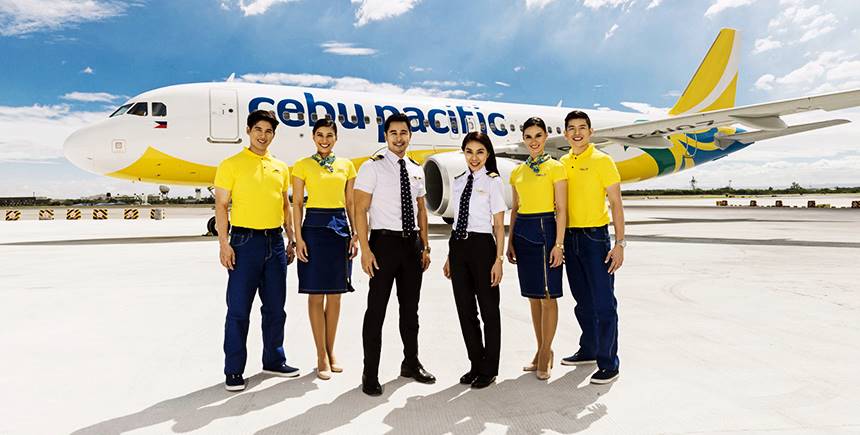 Summary
If you want to work as a cabin crew with Cebu Pacific Airlines, just follow the above mentioned steps and guidelines. Cabin Crew personnel are the backbone of any airline so it's crucial that you are qualified for the job responsibilities. Don't miss out on the opportunity to pursue your dream career in one of the most prominent airlines in the Philippines. Get ready and try sending your application now!