Flight attendants at Mesa Airlines must wear the approved and prescribed uniform on duty while upholding the standards and norms set for them to follow. Their uniform includes a white shirt or blouse, a navy blue blazer with the Mesa Airlines logo embroidered on the chest pocket, and a matching navy blue skirt or trousers. To complete their look, they are required to wear black heels or shoes and a neat hairstyle. This uniform not only gives the flight attendants a professional appearance but also ensures that they are easily identifiable by passengers and can easily assist them during the flight.
In addition to their uniforms, flight attendants are also expected to adhere to strict grooming standards. This includes maintaining a clean and well-groomed appearance with no visible tattoos or excessive piercings. They are also required to wear minimal makeup and have neatly manicured nails. These grooming standards further contribute to the general image that Mesa Airlines strives to uphold.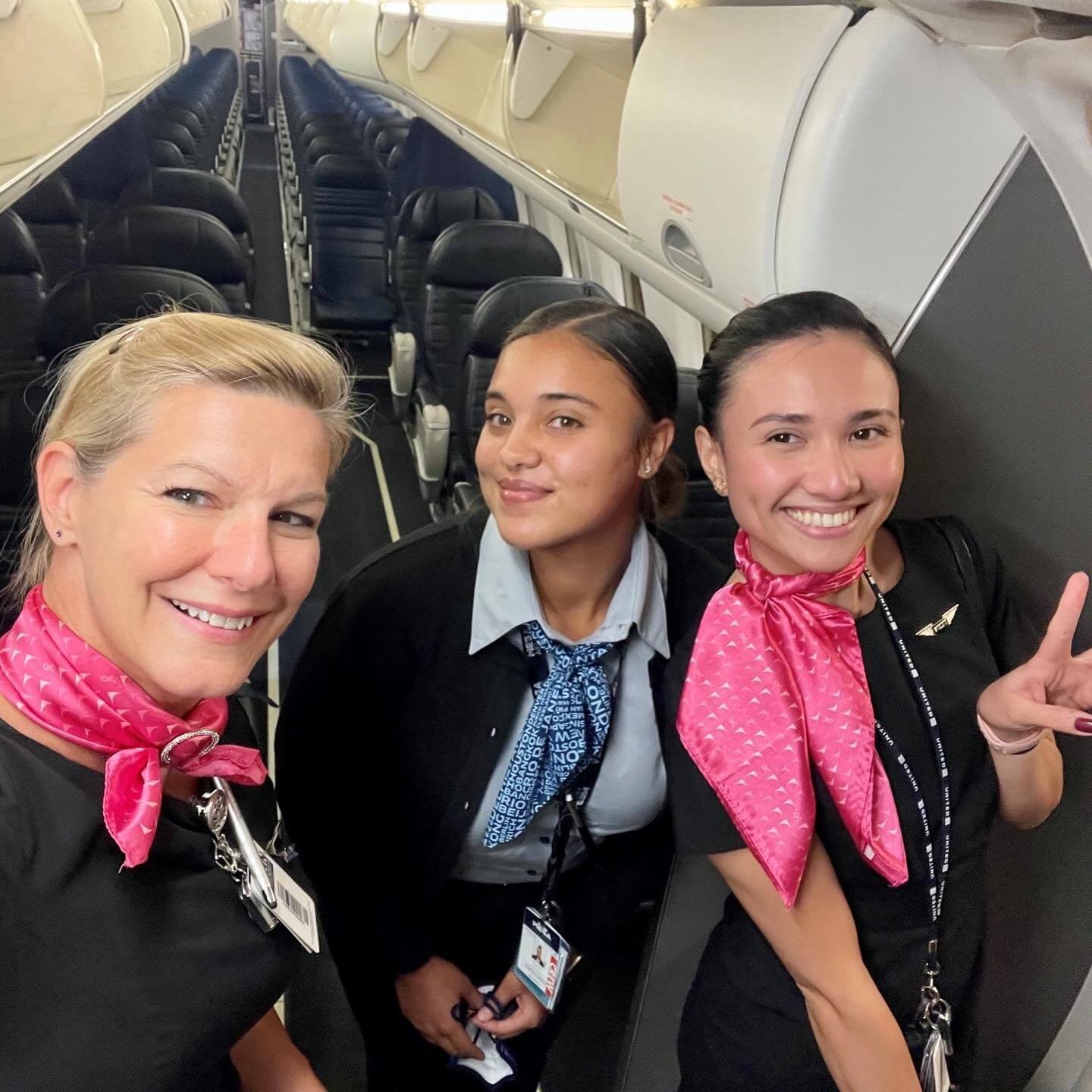 Features of Its Uniform
The male flight attendant uniform, featuring a sleeveless cardigan, collared blouse, blazer jacket, and formal slack pants, embodies masculinity and visual appeal for male FAs.
A light blue necktie for men
A vibrant red and light blue scarf for women
A black formal closed shoe with black socks for male flight attendants (standard shoe design and color)
A semi-long-sleeve dress for female flight attendants
An elegant blazer jacket paired with their inner garment
A combination of a collared button blouse paired with a skirt for female flight attendants
A black formal-heel shoe with a prescribed heel length and black hosiery for female flight attendants.
Female Airlines Cabin Crew Uniform
Wearing the proper uniform is a must, and in addition to that, appearance standards are also one of Mesa Airlines' policies that flight attendants must adhere to. These include wearing a neat and clean uniform, which consists of a blouse or shirt, a skirt or pants, and a jacket or vest. They are also required to wear appropriate footwear and are expected to have a well-groomed appearance.
The female flight attendant uniform consists of the following items:
Blazer Jacket
Neck scarves
Collared shirts and blouses
Heel shoes
All weather coats
Flight bag
Apron
Wristwatch
Dress
ID
Wing Badge
Hosiery
Skirt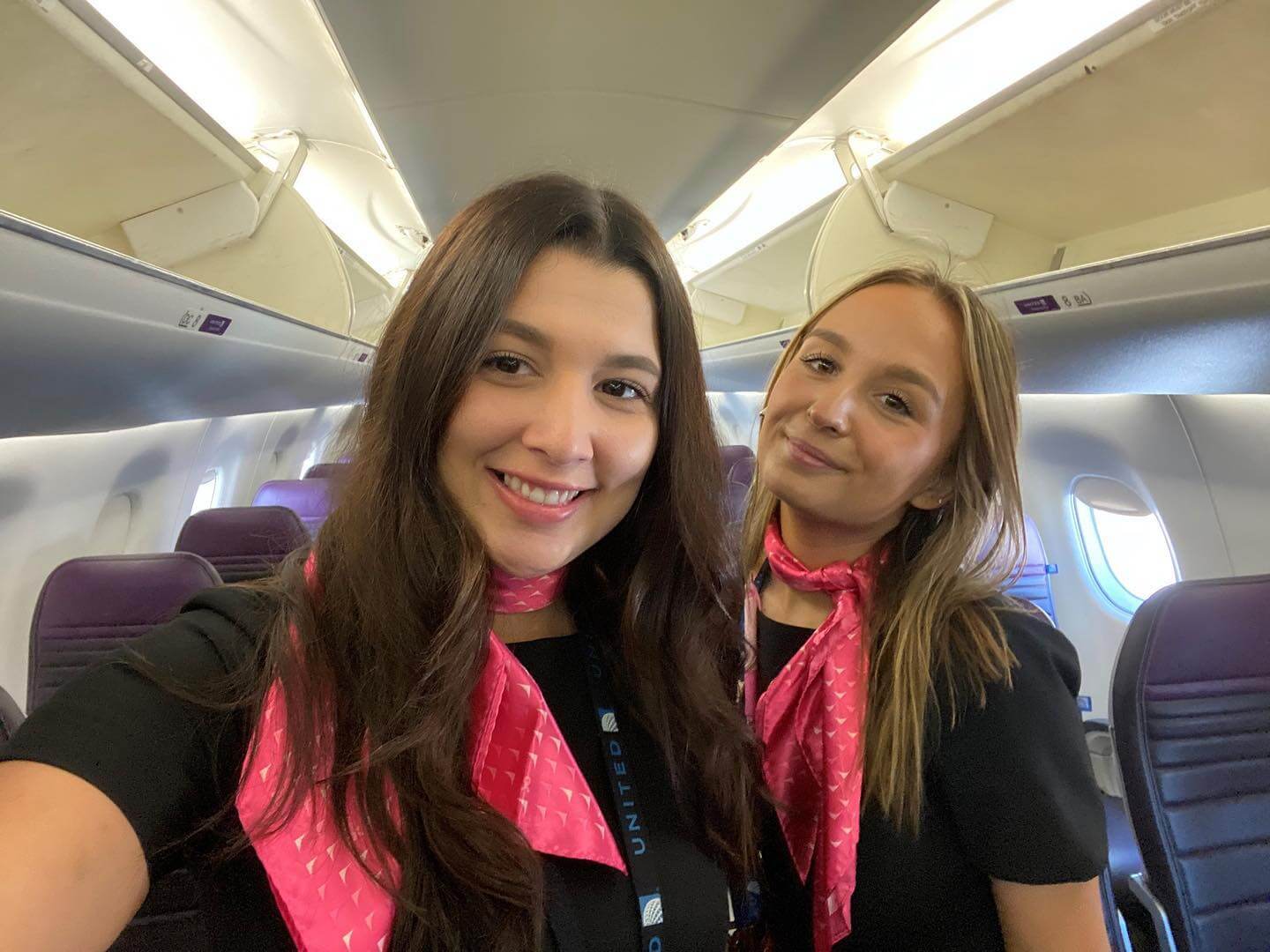 Male Republic Airways Cabin Crew Uniform
Male flight attendants must adhere to the airline company's uniform standards, including the latest uniform released by the Uniform Committee. This is to ensure a consistent and formal appearance among all male flight attendants. The uniform not only represents the airline's brand image but also serves to easily identify the crew members among passengers.
Below are some uniform pieces that make up the male flight attendant uniform.
Blazer Jacket
Neck Tie
All weather coats
Formal Close shoes
Belt
Flight Bag
Apron
Wristwatch
Socks
Sleeveless vest
Cardigan
ID
Wing Badge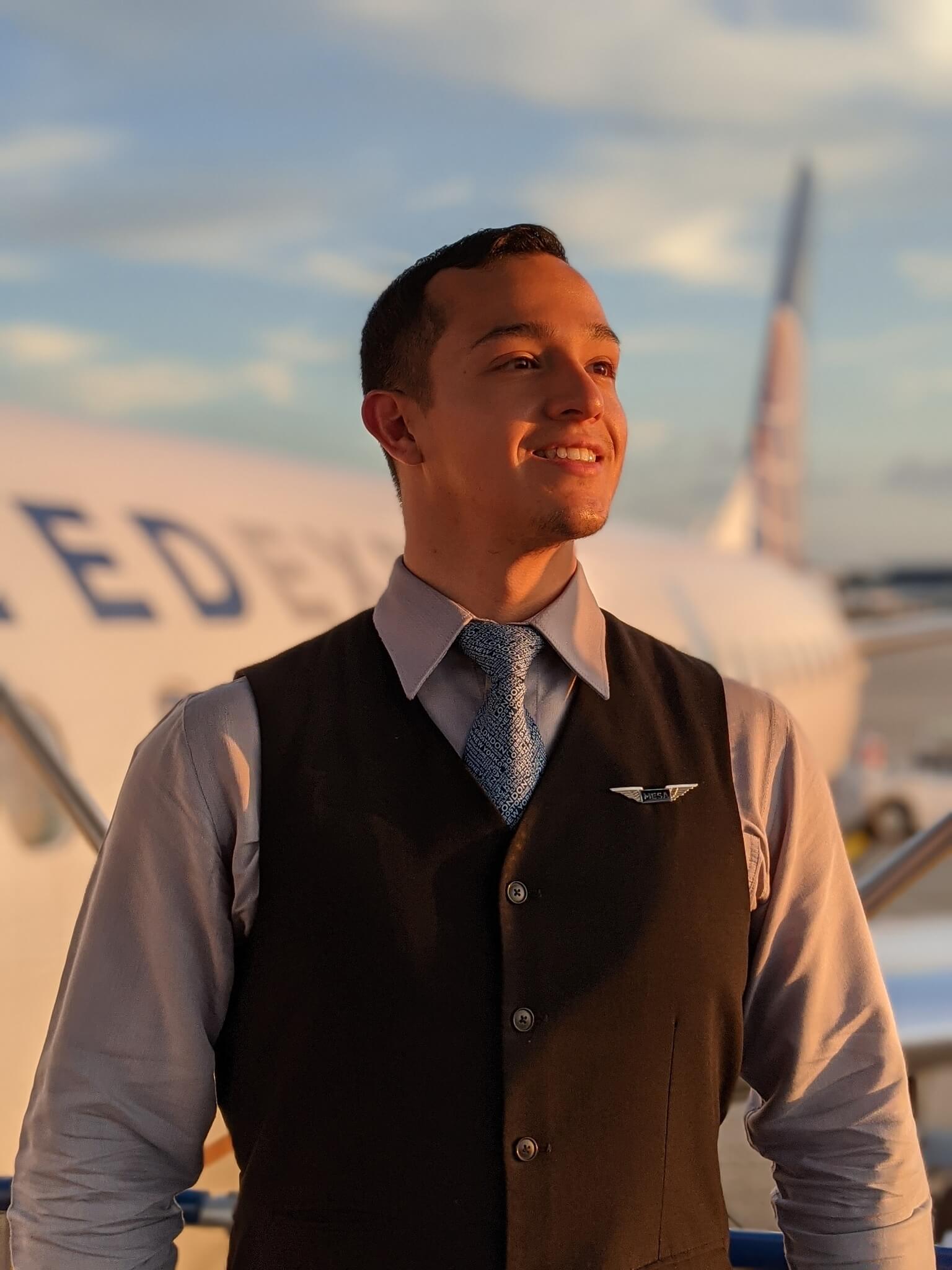 Uniform Accessories (Male/Female)
Flight attendants should be cautious about personal accessories, including size, style, design, and color, as they should be simple yet exquisite. Likewise, they must strictly follow the proper wearing guidelines set for wearing such accessories. Below is a list of the approved uniform accessories they may add to their uniform.
Necklace
Wristwatch
Bracelet
Ring
Hair tie
Handkerchief
Earrings
Weather Garment
Gloves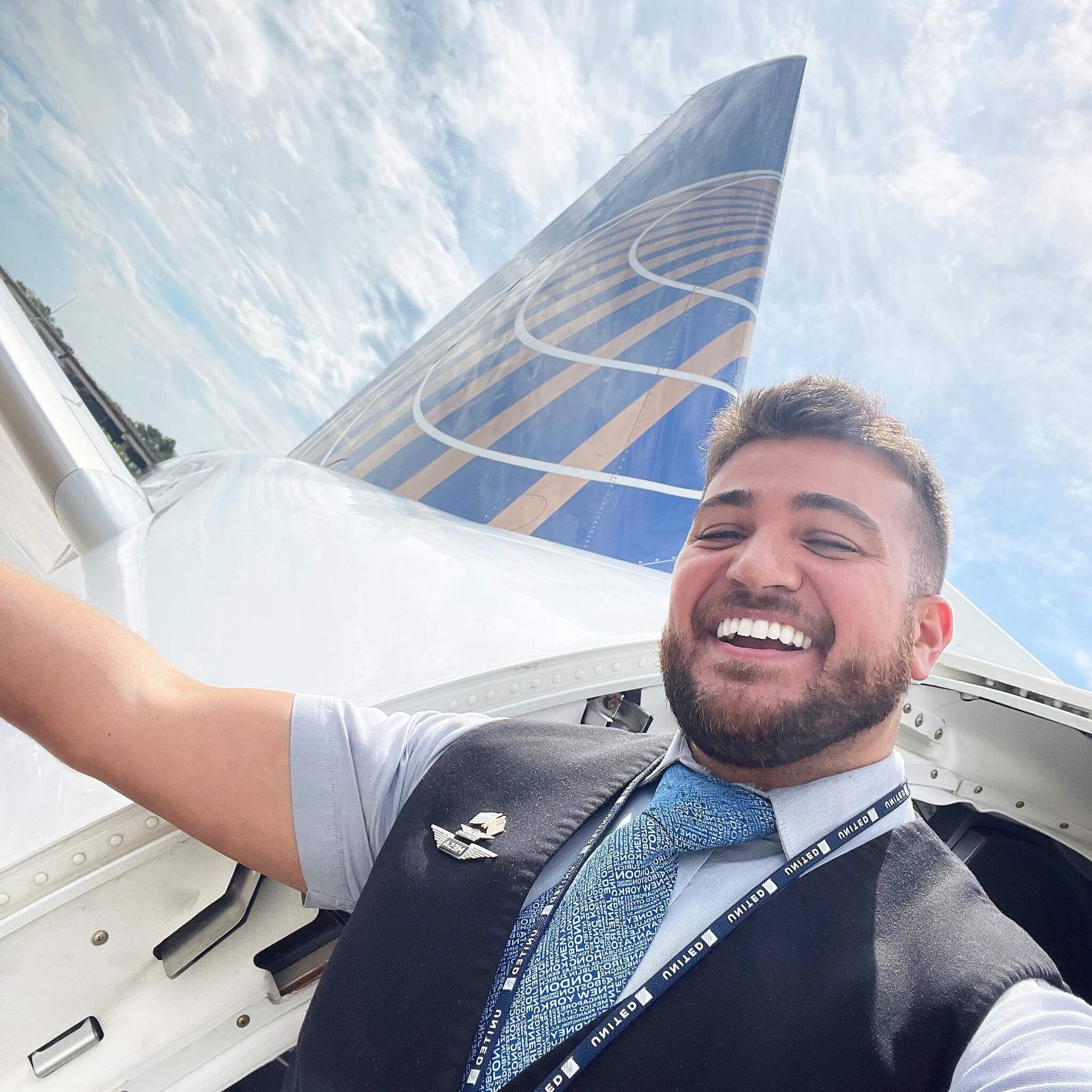 Presentation and Grooming Policy
The presentation and grooming standards not only contribute to the overall image of the airline but also ensure that flight attendants are easily identifiable by passengers. For example, when passengers see a flight attendant in a well-groomed uniform with Mesa Airline's logo, it reassures them of the airline's commitment to safety, and this helps create a sense of trust and confidence among passengers, which is crucial for a successful and reputable airline like Mesa Airlines.
The following are some guidelines that each Mesa flight attendant must strictly observe.
All cabin crew members must maintain their proper hygiene regularly and observe cleanliness all the time to be comfortable while they are on duty and delivering services to their passengers on the flight.
They must also take into consideration their clean and neat-looking hairstyle. Both male and female FAs must maintain their regular and proper haircuts. Application of hair gel and hair wax could also be done with the correct amount of hair wax to avoid any hair disease. Female flight attendants must regularly tie their hair up, especially those with long and wavy hair.
Cosmetics and makeup should be considered by female flight attendants to avoid the paleness of their faces. However, they should be mindful of the proper amount and shade of color that they apply to avoid exaggerated makeup color. They should make it simple so that natural beauty will be shown.
Luggage and other personal belongings must conform to the design, color, and style required by the airline company; however, accessories are just optional.
The uniform must be totally neat and pressed. Crumpled dress is strictly observed. It should be in good condition and a good fit for the wearer.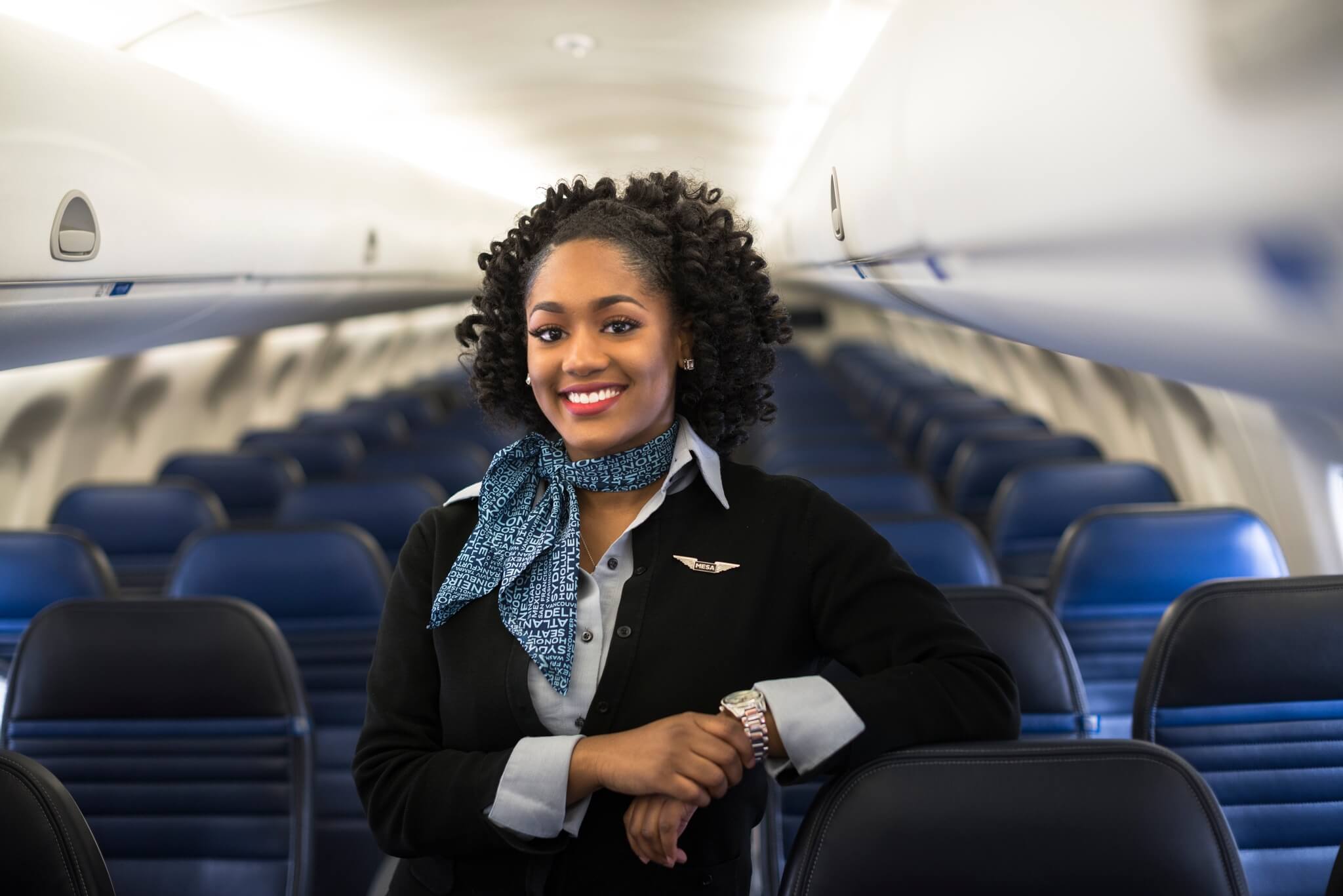 Important Notes to Remember
Going out and smoking in public and drinking alcoholic beverages while in uniform is strictly prohibited.
Using the company uniform to take advantage of other people is a serious offense.
A company uniform is a working uniform. Using it for personal occasions is strictly prohibited unless it is for company events in which FAs and other crew members are required to wear it.
Flight attendants and other flight crew members must follow the latest design released by the airline company.
Cabin crew should adhere to the protocols and uniform policies imposed by Mesa Airlines. Failure to do so may result in disciplinary action.
Flight attendants are expected to carry out their duties in capably while wearing their uniforms. They must uphold good standards and morals, particularly while working with customers.
The flight attendant is required to maintain a neat-looking appearance and must choose to abide by the uniform policies and appearance standards.
Video: Mesa Airlines Flight Attendants
The video showcases Mesa Airlines flight attendants' positive experiences and their image, showcasing their authenticity and appearance standards in their uniforms. They exemplify competence through their polished appearance, wearing neatly pressed uniforms and accessories that reflect the airline's brand and values. This video also serves as a testament to Mesa Airlines' commitment to providing exceptional customer service and maintaining high standards in every aspect of their operations.
Summary
In summary, Mesa Airlines flight attendant uniforms are similar to those of other airlines, particularly the navy blue and white color combinations, except for the airline's scarf color and the accessories' design, such as their wing badge and name tag. The scarf color for Mesa Airlines flight attendants is a vibrant shade of red, adding a pop of color to their otherwise standard uniform. These small details help Mesa Airlines flight attendants stand out and exude a sense of probity while maintaining a simple and stylish uniform.