Neos Air, an Italian airline, operates with a commitment to connect people and places through its diverse flight services. Established in 2001, the airline has made significant strides in the aviation industry, aiming to offer reliable, efficient, and customer-focused services. Headquartered in Somma Lombardo, Italy, it serves various international destinations, showcasing its global footprint and expanding network.
Also Read: Neos Air Cabin Crew Requirements and Qualifications
Simplicity and efficiency define this company, as it navigates the skies, bringing passengers to their desired destinations. The airline is known for its modern fleet and adherence to safety protocols, ensuring that every journey is secure and comfortable. Whether it's a holiday trip or a business venture, it aims to provide a travel experience that meets the diverse needs of its passengers.
Quick Facts
Airline Name:

Neos Air 

Airline IATA Code:

NO

Headquarters:

Somma Lombardo, Lombardy, Italy

Founded:

June 2001

Number of Destinations:

53

 
Fleet Size:

14

Fleet Types:

Boeing 737-800, Boeing 737 MAX, Boeing 787-9

Location Hubs/Bases:

Orio al Serio International Airport

(Orio), Bologna Guglielmo Marconi Airport (Bologna), Milan Malpensa Airport (Milan), Rome–Fiumicino International Airport (Rome), Verona Villafranca Airport (Verona)
Brief History Overview
Neos Air came into existence on June 22, 2001, through a partnership between Italian company Alpitour S.p.A. and the German TUI Group. The airline initiated its revenue flights on March 8, 2002. By January 2004, Alpitour had acquired all the shares from TUI Group, resulting in Neos becoming its fully-owned subsidiary, independent from TUI.
The airline has a history of collaborating with Costa Cruises, facilitating the transport of passengers from Italy to various international destinations including Dubai, the Caribbean, and northern Europe. It expanded its fleet size to six aircraft in January 2011 and placed orders for three Boeing 787-8s in 2014, which were later converted to four larger 787-9s, with two additional units acquired from Norwegian Air International in 2020. On December 25, 2017, it became the first Italian operator to introduce the Boeing 787-9 into service. Furthermore, the airline welcomed its first two Boeing 737 MAX 8 on March 30, 2021, and received two more on June 8, 2021, bringing the total to four 737 MAX 8 in the fleet.
Products and Services
Flights

– This airline offers a range of flight options to various destinations, ensuring a reliable and comfortable travel experience. Passengers can choose from different fare classes, each providing a set of amenities to meet their travel needs.

Gift Vouchers

– Gift vouchers are available for purchase, allowing customers to gift travel experiences to friends and family. These vouchers can be used to book flights and are an ideal present for special occasions.

Service Charter

– The airline is committed to a service charter that guarantees high standards of customer service and care. This charter outlines the company's responsibilities and the rights of passengers, ensuring a smooth and pleasant journey for all.

In-flight Meals and Entertainment

– Passengers can enjoy a selection of tasty meals and a variety of entertainment options during their flight. The airline aims to provide a pleasant and enjoyable in-flight experience by offering a range of movies, music, and games.
Work Culture
In this airline, employees experience both positives and negatives in the work culture. On the one hand, staff get to enjoy long layovers that can sometimes last an entire week, allowing them to explore different places. However, there have been instances where some employees felt the environment was not very welcoming, which can impact the overall work experience.
Despite this, the staff at the airline have been recognized as one of the best among Italian airlines, a testament to their professionalism and passion. The Neos team is dedicated and loves the work they do, ensuring every passenger feels cared for from the moment they board to when they leave the plane. This commitment to service and attention to detail represents the beginning of a special travel moment for each guest, aiming to make everything perfect.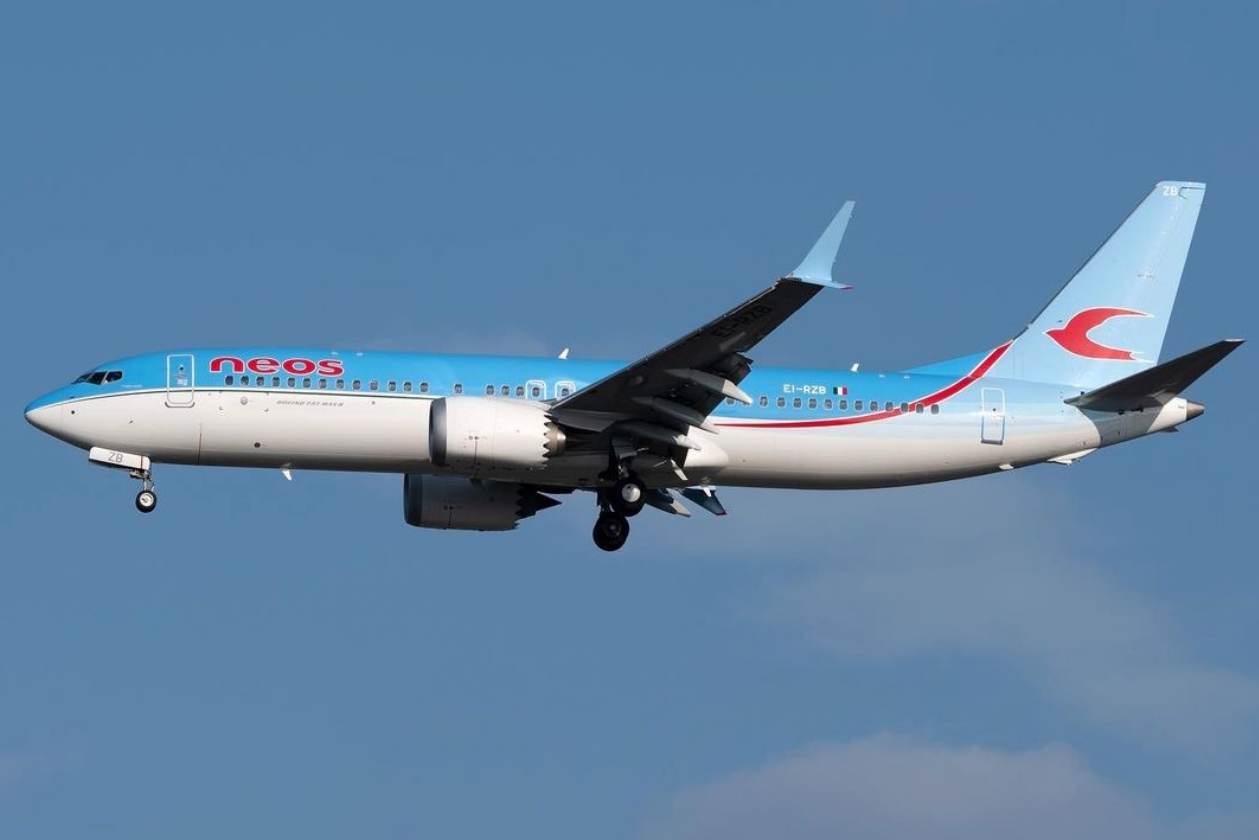 Benefits for Employees
Competitive Salary

– Employees at the airline enjoy a competitive salary, ensuring they are well-compensated for their hard work. This allows them to maintain a good standard of living and feel valued for their contributions.

Career Growth

– The airline offers numerous opportunities for career growth, encouraging employees to develop their skills and advance in their roles. This fosters a sense of achievement and allows staff to reach their professional goals.

Excellent Medical and Dental Coverage

– The airline provides excellent medical and dental coverage, prioritizing the health and well-being of its employees. This ensures that staff have access to quality healthcare services when needed, without the burden of excessive costs.

Work-Life Balance

– The airline promotes a healthy work-life balance, recognizing the importance of time off for relaxation and personal activities. This contributes to employee satisfaction and helps in maintaining a positive and productive work environment.

Travel Perks and Discounts

– Employees enjoy various travel perks and discounts, making it easier and more affordable for them to explore new destinations. This benefit is not only a great way to encourage travel but also a way for employees to enjoy the services the airline offers.
Also Read: 5-Day Trip to Italy: Milan, Lake Como, and Venice
Video: NEOS 787-9 | New York to Milan with Italy's Second Largest Airline | Economy
Neos has been conducting flights out of Italy for several years, and has newly introduced routes to New York (JFK). There is limited information available online about this airline, so the vlogger seized the chance a few weeks ago to experience a flight with them on one of their Dreamliners from JFK to Milan (MXP). You can watch the video to learn more about the airline's economy flight. 
Summary
In conclusion, the airline boasts a unique work culture and offers a range of services, striving for professionalism and passion in their operations. It has garnered recognition for its staff and continues to expand its routes. We hope this snapshot of Neos Air's company facts and work environment provides the insights you are searching for.
Contact Information
Company Name: Neos Air
Address: Via della Chiesa 68, 21019, Somma Lombardo, Varese, Italy
Telephone No.: +1 646 395 3802
Website: https://www.neosair.it/
Facebook: https://www.facebook.com/neosair
Instagram: https://instagram.com/neosair/
Twitter: https://twitter.com/neos_air