TUI fly Deutschland is a well-known German airline that focuses on providing flight services to vacation destinations. Established in 2007, it's part of the larger TUI Group, a multinational travel and tourism company. The airline makes travelling accessible and straightforward for many people, operating from several airports in Germany to various international locations. Their aim is to make vacations more enjoyable by ensuring a smooth and comfortable journey.
Also Read: TUI Fly Cabin Crew Requirements and Qualifications
Focusing mainly on holiday destinations, it offers flights to numerous sunny and popular locations. People choose this airline for its reliability and customer-friendly services. It plays a significant role in the German travel industry, helping vacationers get to their dream destinations and create wonderful memories.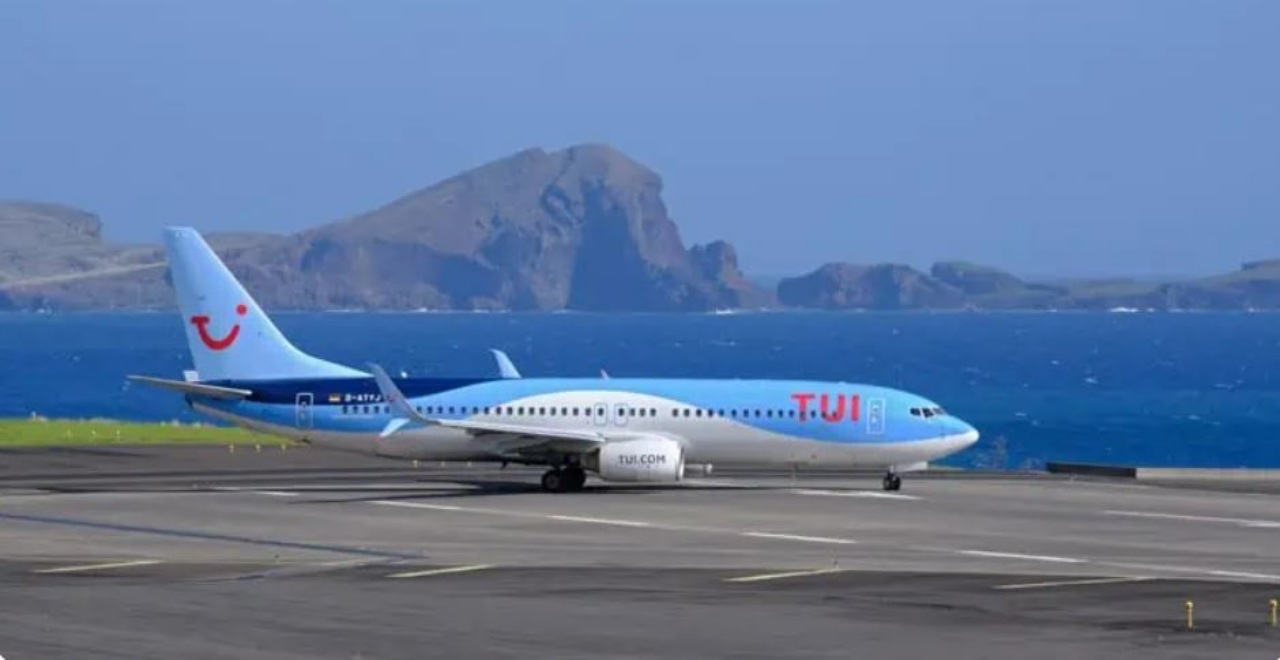 Quick Facts
Airline Name:

TUI fly Deutschland

Airline IATA Code:

X3

Headquarters:

Langenhagen, Lower Saxony, Germany

Founded:

April 2007 

Number of Destinations:

38

  
Fleet Size:

25

Fleet Types:

Boeing 737-800, Boeing 737 MAX 8

Location Hubs/Bases:

Düsseldorf Airport (Düsseldorf), Frankfurt Airport (Frankfurt), Hannover Airport (Hannover), Munich Airport (Munich), Stuttgart Airport (Stuttgart)
Brief History Overview
The airline came into existence in 2007, born from the merger of Hapag Lloyd Flug and Hapag Lloyd Express. This was part of a plan by TUI Travel, the parent company, to expand its reach in the airline industry. Despite this merger, the airline codes of the original companies are still in use today. They initially operated under the callsign YELLOWCAB, but this was later changed to TUIJET in September 2010.
In 2007, it faced challenges, with load factor dropping to 79% from 92% the previous year. This led to the closure of bases in Leipzig/Halle and Bremen. The company even explored a potential merger with Lufthansa's low-cost subsidiaries, Eurowings and Germanwings, but this didn't materialize. However, in March 2009, a significant partnership was formed with Air Berlin. Initially, TUI Travel was set to acquire a 20% stake in Air Berlin, and vice versa, but this was later adjusted to 9.9% due to regulatory issues. Subsequently, several routes were operated by Air Berlin, with TUI focusing on the charter market.
Products and Services
Package Holidays

– Package holidays are convenient, offering travelers both accommodation and transportation, like flights or transfers, in one bundled deal. This simplifies the vacation planning process, making it easier for people to enjoy their time away.

Cruises

– Cruises provide a unique travel experience, allowing passengers to visit multiple destinations while enjoying onboard amenities and entertainment. This option is great for those who want to explore different places without the hassle of constantly packing and unpacking.

Flights

– Flights are a fundamental service, transporting passengers quickly and safely to their chosen destinations. They are essential for those looking to travel long distances, making international and cross-country travel possible.

Hotels

– Hotels offer travelers a place to stay, providing various amenities like rooms, meals, and sometimes even pools or gyms. They are essential for any trip, ensuring visitors have a comfortable place to rest and recharge.

Tours and Activities

– Tours and activities are designed to enhance the travel experience, offering guided explorations or adventurous activities in a destination. They provide a great way for travelers to learn more about a place and make the most of their vacation.
Work Culture
The airline has a work culture that many appreciate, characterized by committed leadership and a pleasant atmosphere. Employees experience a good work-life balance, enabling them to manage their professional responsibilities while also enjoying personal time. Furthermore, the company encourages close contact with local stakeholders and gives the opportunity to organize and manage interesting events, contributing to the dynamism and strategic development of the city.
Also Read: Best Travel Benefits as a Flight Attendant
However, there are a few challenges faced by employees, such as dependency on public funding and limited resources, which can sometimes hinder their work. Additionally, some employees have raised concerns about colleagues who seem to lack experience and appear to be underperforming.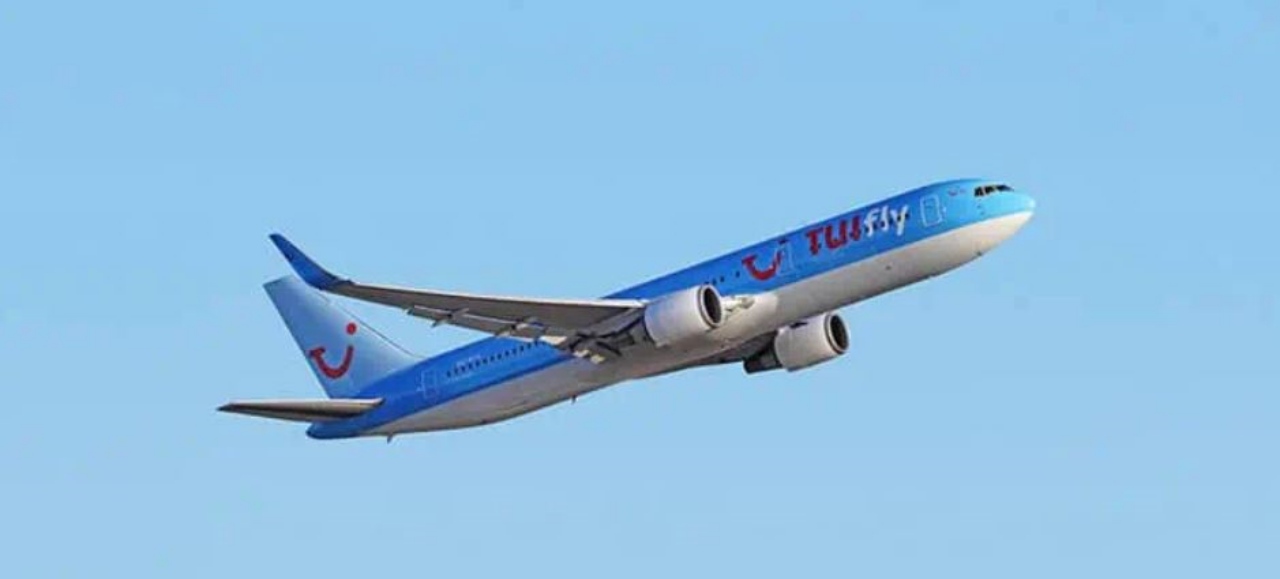 Benefits for Employees
Employee Assistance Program

– This program provides support for employees dealing with personal or work-related issues, offering guidance and resources to help them. It's a confidential service aiming to improve the wellbeing of the staff.

Permanent Health Insurance

– Permanent Health Insurance ensures that employees continue to receive a portion of their salary if they're unable to work due to illness or injury. It offers financial security and peace of mind.

Private Medical Cover

– Private Medical Cover allows employees to access medical care promptly, avoiding long waits for treatments or consultations. It contributes to quicker recovery and improved health.

Health Cash Plans

– Health Cash Plans help employees cover the cost of everyday healthcare expenses, like dental check-ups or eye tests. They offer financial support for routine health maintenance.

Life Assurance

– Life Assurance provides financial support to the employee's family or dependents in case of their passing. It's a safety net, ensuring loved ones are taken care of financially.

ABTA Lifeline

– ABTA Lifeline offers assistance to employees in times of need, providing financial support during unforeseen circumstances or emergencies. It acts as a lifeline, aiding staff during challenging times.

Financial Wellbeing Portal

– The Financial Wellbeing Portal offers resources and tools to help employees manage their finances effectively. It promotes financial literacy and helps staff make informed money decisions.

Cycle to Work Scheme

– The Cycle to Work Scheme encourages employees to commute by bicycle, offering savings on the purchase of a new bike. It promotes a healthier commute and helps in reducing environmental impact.

Wellbeing Days

– Wellbeing Days focus on various activities aimed at improving employees' physical and mental health. These regular events offer a break from routine and a chance to participate in health-promoting activities.

Virtual Exercise, Meditation, and Mindfulness Sessions

– Regular sessions of virtual exercise, meditation, and mindfulness help employees manage stress and stay fit. They contribute to a balanced lifestyle and better mental wellbeing.
Also Read: How to Become a Flight Attendant in Germany
Video: TRIP REPORT / How good is TUI fly? / Fuertaventura to Munich /Tuifly B737-800
Here is a flight review using the airline. You will easily get to know how it's like to fly with TUI, including the security checks in the airport, the boarding process, what's inside the plane, and a lot more related to being the airline's passenger. Check it out here. 
Summary
In wrapping up, the company has a noteworthy presence in the airline industry, with its roots tracing back to 2007 and a diverse range of services offered. The airline maintains a distinct work culture, marked by committed leadership and a variety of employee benefits, despite some challenges. Whether you're exploring travel options or considering employment opportunities with the airline, we hope this overview of the company facts and work culture has provided the valuable information you were seeking.
Contact Information
Company Name: TUI fly Deutschland
Address: Karl-Wiechert-Allee 23 I D-30625 Hannover
Telephone No.: 0421 5250 579
Website: https://www.tui.com/flug/
Facebook: https://www.facebook.com/TUIUK
Instagram: https://www.instagram.com/tuiuk/
Twitter: https://twitter.com/TUIUK