Sky Express is a regional airline that operates primarily within Greece, connecting a variety of destinations across the country. Established with the goal of making travel more accessible, the airline plays a significant role in linking numerous Greek islands and mainland cities. Focusing on efficiency and reliability, it has become a popular choice for travelers seeking convenient domestic flights in Greece.
Also Read: Sky Express Cabin Crew Requirements
In a market where punctuality and service quality are key, it has carved out a niche for itself by emphasizing customer satisfaction and operational excellence. Offering a range of flights to meet diverse travel needs, the airline continues to expand its network, aiming to provide more options for people to explore the beauty and culture of Greece. Let's learn more about the airline in this article.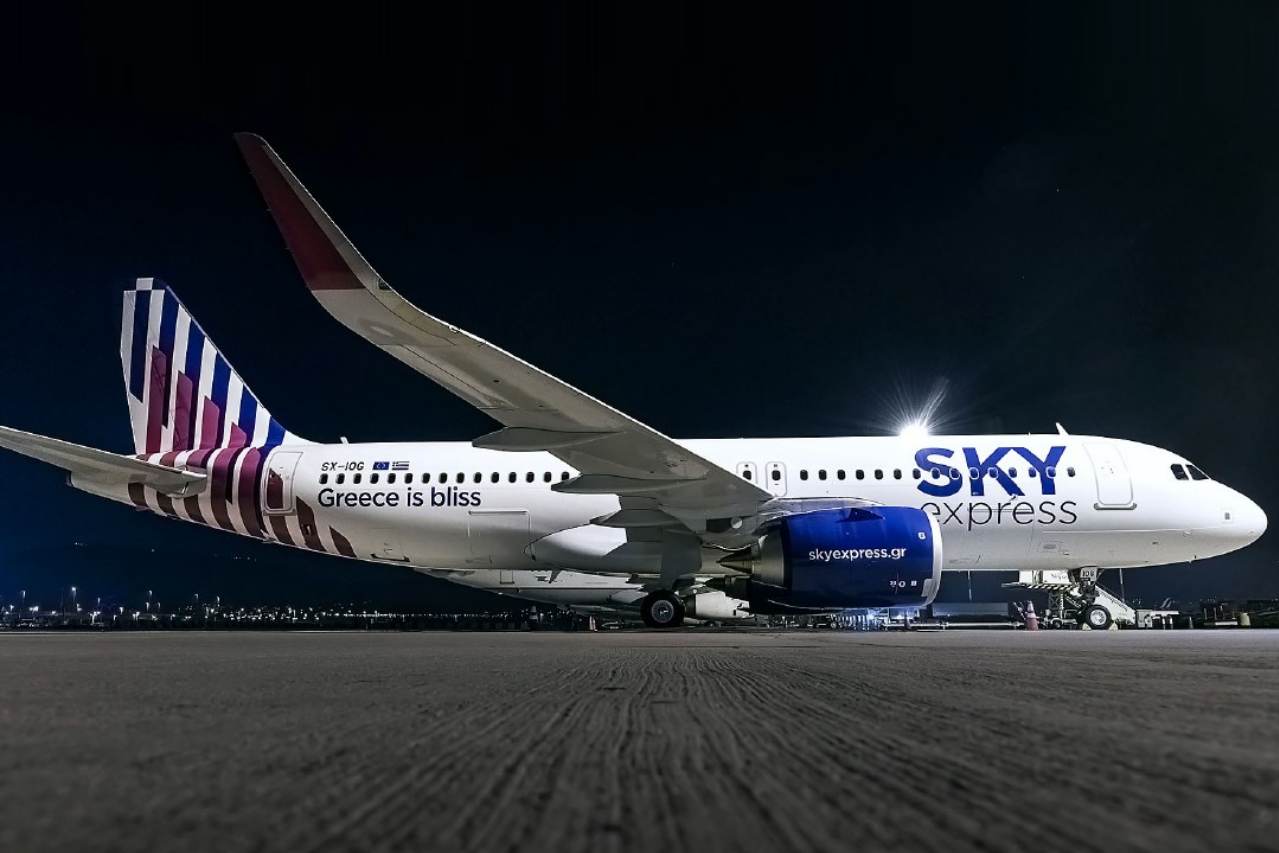 Quick Facts
Airline Name:

Sky Express

Airline IATA Code:

GQ

Headquarters:

Heraklion International Airport, Heraklion, Greece

Founded:

February 2005

Number of Destinations:

44

 
Fleet Size:

23

Fleet Types:

Airbus A320-200, Airbus A320neo, Airbus A321neo, ATR 42-500, ATR 72-500, ATR 72-600

Location Hubs/Bases:

Athens International Airport (Athens), Heraklion International Airport (Crete), Thessaloniki Airport (Thessaloniki)
Brief History Overview
Founded in 2005 by former Olympic Airlines professionals Cpt. Miltiadis Tsagkarakis and George Mavrantonakis, this airline started its journey in the aviation industry, aiming to offer a variety of services such as scheduled flights, charters, cargo transport, air taxi, and emergency medical services. It soon established Air Cargo in collaboration with the Finaval Group, focusing on cargo transport between Europe and the Far East.
In 2020, a significant advancement came when the airline invested in six Airbus A320neo aircraft, showcasing a fresh design for the new fleet. Originally, the airline's logo drew inspiration from the flag of the Cretan State, symbolizing Crete's history under Ottoman sovereignty and its Greek inhabitants. However, due to public dissatisfaction, especially from Cretans, the logo was redesigned to prevent further confusion, even though the company clarified that the initial design was not meant to be offensive, but to represent a significant period in Crete's unification with Greece.
Also read: 9-Day Trip to Greece: Athens, Santorini, and Milos
Products and Services
Flights

– The airline offers a variety of flights to different destinations, making travel convenient for passengers. These services are designed to meet diverse travel needs, whether for business or leisure.

Hotels

– This service allows travelers to book accommodations easily, ensuring they have a comfortable place to stay during their trip. A range of hotels is available to suit different preferences and budgets.

Car Rental

– The airline provides car rental services, helping passengers secure a vehicle for their travels. This service offers convenience and flexibility for travelers looking to explore their destination at their own pace.

Sky Holidays

– Sky Holidays is a package deal that combines flights and accommodations, making holiday planning simple and straightforward. This service aims to provide travelers with a stress-free and enjoyable vacation experience.

Sky Family

– Tailored for family travel, Sky Family ensures that traveling with loved ones is a pleasant experience. The airline offers special services and considerations to cater to the needs of families on the go.

Sky Pets

– Recognizing the importance of pets, the airline provides services to accommodate the travel of animals. This service ensures that pets are transported safely and comfortably, allowing passengers to travel with their furry friends.

VIP Services

– For those seeking a more luxurious travel experience, the airline offers VIP services. These include priority services and exclusive amenities, ensuring a premium and personalized travel experience.

Shop on the Fly

– Passengers can purchase a variety of products during their flight, making shopping convenient and enjoyable. This service offers a range of items, from snacks to souvenirs, for travelers to choose from.
Work Culture
At this airline, employees often experience their first taste of the aviation industry, finding it to be a good initial stepping stone. The friendly staff, timely pay, and opportunities available make it a favorable place for many. The culture emphasizes collaboration and continuous improvement, pushing everyone to grow and become better every day. Many find it a very stable company with a generally friendly environment, depending on the department.
However, like all workplaces, it has its challenges. Some employees feel overworked relative to their hours and find achieving a work-life balance difficult.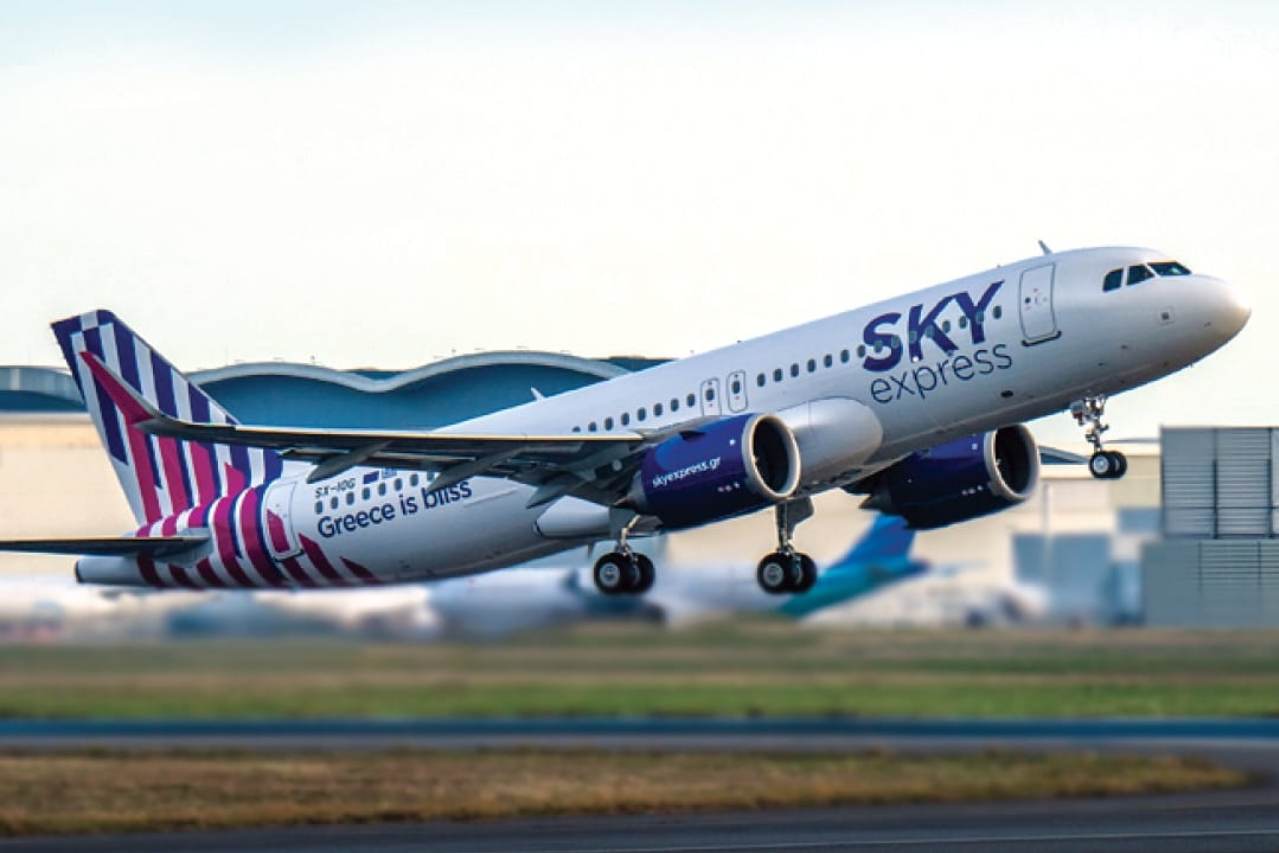 Benefits for Employees
Be part of the multi-awarded company

– Joining this team means becoming a member of a recognized and awarded organization in the industry. This acknowledgment highlights the company's commitment to excellence and quality service.

Competitive Salary

– Employees receive competitive pay, ensuring they are compensated fairly for their skills and contributions. This salary structure aims to support the well-being and satisfaction of the workforce.

Career Growth and Development

– The airline is committed to providing opportunities for career advancement and professional development. Employees are encouraged to learn and grow, enhancing their skills and career prospects.

Staff Travel

– Employees enjoy travel benefits, allowing them to explore new places at reduced rates. This perk is a significant advantage for those who love to travel and experience different cultures.

Holiday Entitlement

– The company offers holiday entitlements, ensuring employees have the time to relax and recharge. This benefit supports a healthy work-life balance, contributing to overall job satisfaction.

Life Coverage

– Life insurance is provided, offering financial security and peace of mind for employees and their families. This coverage is an essential part of the overall benefits package, safeguarding against unforeseen circumstances.
Also Read: How to Become a Flight Attendant in Greece
Video: Airbus A321NEO Rhodes Airport to Athens (2023)
This is a flight review of the airline's flight to Athens. Here, you can see a whole report of how it's like to fly with Sky Express in 2023. From boarding, sitting inside the aircraft, take off, and landing–you will experience them all digitally through this video. Check it out for specific information. 
Summary
In conclusion, this article has provided an overview of the airline, outlining its history, services, work culture, and benefits for employees. We have aimed to give you a straightforward insight into what the company offers and stands for. We hope that this information has been helpful in giving you a clearer picture of it and assisting you in finding what you are looking for. Whether you're considering flying with them, joining their team, or simply learning more, having a well-rounded understanding of the company is essential.
Contact Information
Company Name: Sky Express
Address: Heraklion International Airport, Nikos Kazantzakis, Heraklion, 716 01 Crete, Greece
Telephone No.: +357 24 030 686
Website: https://www.skyexpress.gr/el
Facebook: https://www.facebook.com/SKYexpressAirlinesGreece
Instagram: https://www.instagram.com/skyexpressgreece
Twitter: https://twitter.com/skyexpressair