Lumiwings is a notable European airline known for connecting various destinations mainly within the continent. Established to meet the growing demand for air travel, it has made a significant mark by offering an array of flights catering to both leisure and business travelers. The airline is recognized for its commitment to providing reliable and efficient services, ensuring passengers have a pleasant travel experience.
Also Read: Lumiwings Cabin Crew Requirements
In a competitive industry, it has managed to create a niche for itself by focusing on customer satisfaction and operational excellence. The airline continually works towards enhancing its services and expanding its network of destinations, aiming to cater to a broader audience. For travelers seeking a straightforward and enjoyable flying experience, it surely remains a go-to choice.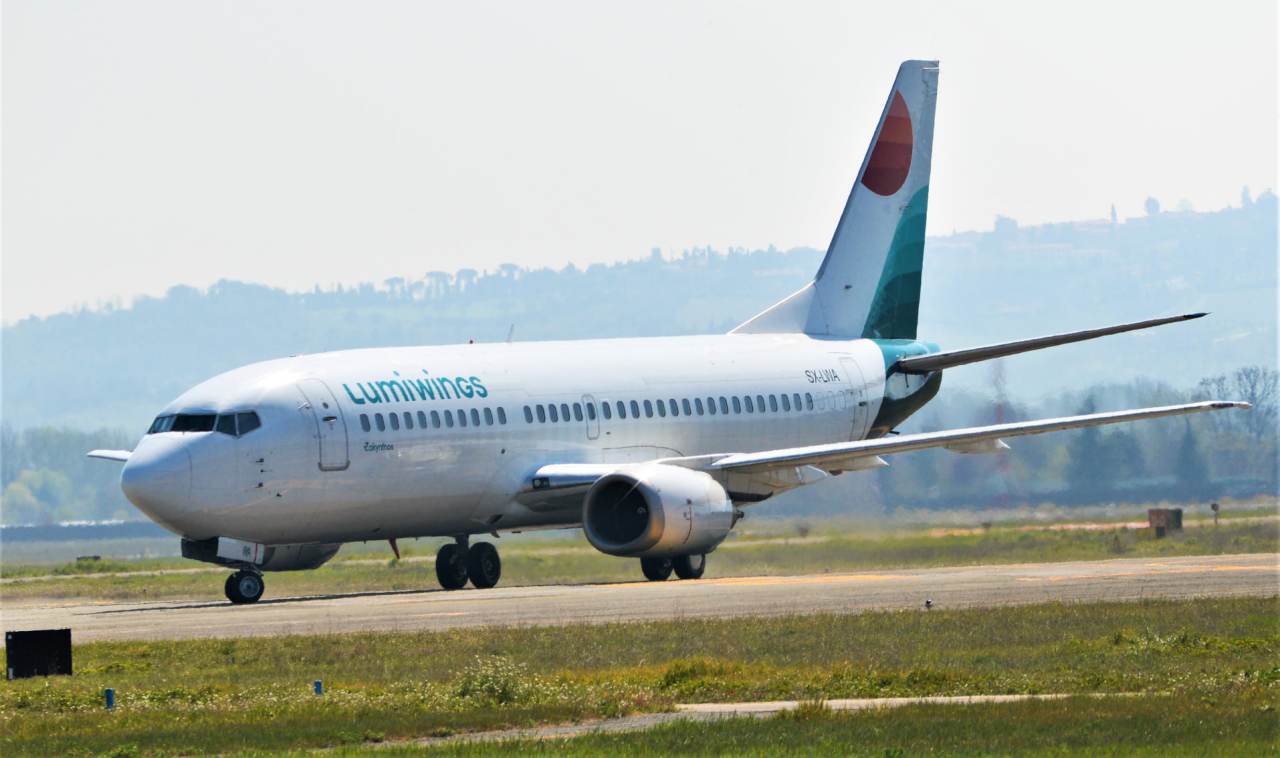 Quick Facts
Airline Name:

Lumiwings

Airline IATA Code:

L9

Headquarters:

Athens Eleftherios Venizelos

Founded:

2020

Number of Destinations:

4

 
Fleet Size:

2

Fleet Types:

Boeing 737-300 
Brief History Overview
Founded in Athens in 2015 by true enthusiasts of flight and aeronautics, this airline is a young company with a passion for the skies. The founding members brought with them extensive experience from the charter and ACMI sectors, allowing the airline to operate not only chartered but also scheduled flights.
The symbols of the company represent welcome, positivity, and freedom, embodying the spirit of the Mediterranean, along with values of efficiency, transparency, and trust in the flight experience. Much like the consistent sunshine over the Mediterranean, the airline aims to be a reliable choice for its customers. Focusing on customer needs, Lumiwings offers all-inclusive services and transparent rates, aspiring to provide a travel experience just as they would like to experience themselves. Their commitment goes beyond meeting expectations, aiming to ensure a unique flight experience by eliminating any additional, hidden, or unreasonable costs.
Products and Services
Flights

– The airline offers regular flights to various destinations, making travel accessible and convenient for passengers. These services aim to meet different travel needs, whether for leisure or business.

Charter Flights

– Customers have the option to book charter flights, allowing groups or individuals to rent an entire aircraft for a more personalized experience. This service is flexible and can be tailored to specific schedules and destinations.

Special Assistance

– For passengers with different needs, the airline provides special assistance to ensure a comfortable and safe travel experience. This includes support for individuals with mobility challenges, medical conditions, or any other specific requirements.
Work Culture
At the core of this airline's work culture is an unwavering commitment to customer safety. Ensuring safe flights for both passengers and staff is paramount, and various measures are in place to uphold this principle. The focus on safety reflects the airline's dedication to delivering reliable and secure services in the aviation industry, where they have established a proven track record.
Additionally, the corporate culture of the airline is designed to foster employee satisfaction and help each staff member reach their individual potential. This positive environment encourages employees to thrive and contribute effectively to the airline's success, thereby maintaining its reputable standing in the aviation industry.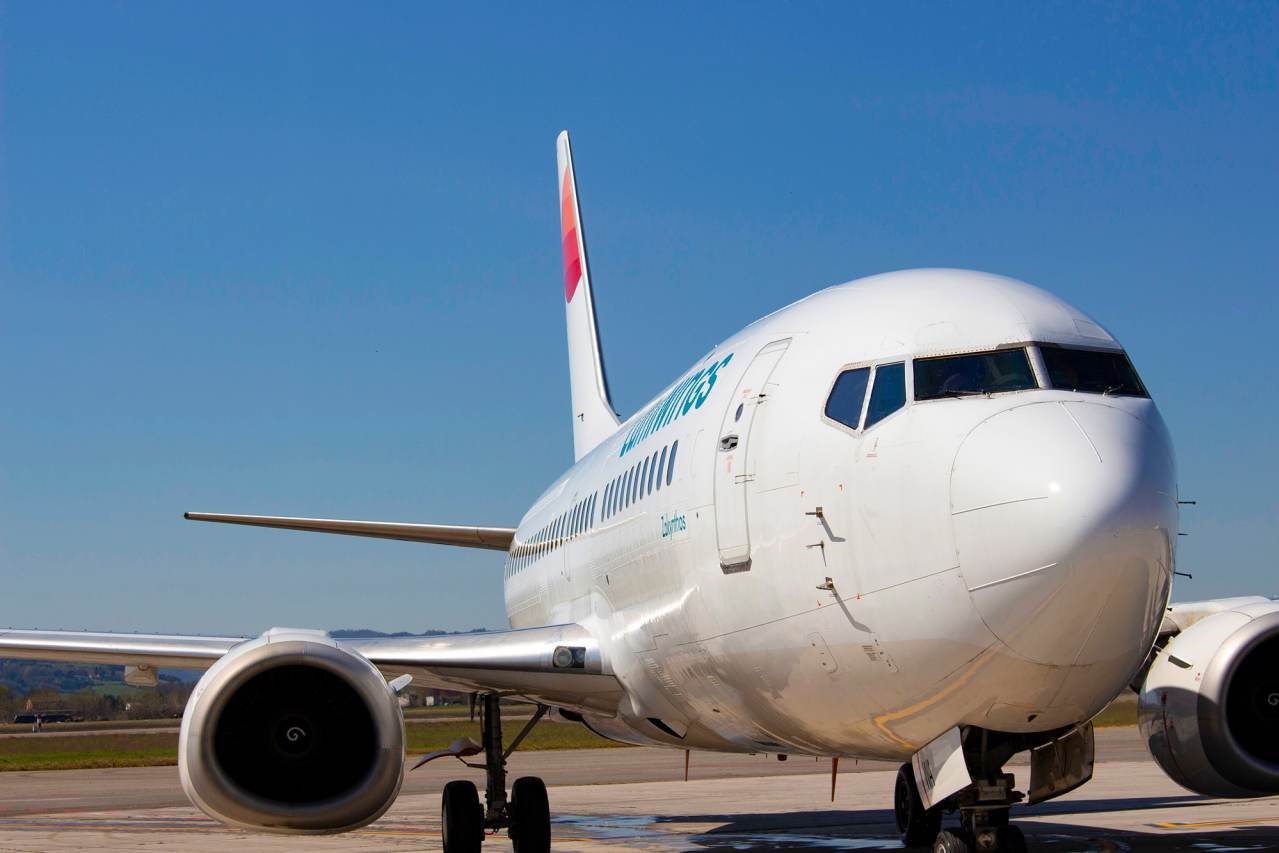 Benefits for Employees
Job Security – Employees at the airline can enjoy the peace of mind that comes with stable employment. This stability allows staff to focus on their work and contribute to the airline's success without worry about job continuity.
Career Advancement

– The airline encourages and supports the professional growth of its employees. Staff members have access to opportunities and resources that help them advance in their careers and reach their potential.

Travel Perks

– Employees benefit from travel-related perks, which can include discounted or complimentary flights. These perks allow staff to explore new destinations and experience the joy of travel more affordably.

Medical and Dental Coverage

– The airline offers comprehensive medical and dental coverage to its employees. This ensures that staff have access to necessary healthcare services, promoting their well-being and overall health.

Paid Time Off

– Staff members are entitled to paid time off, allowing them to relax and recharge. This benefit supports a healthy work-life balance, contributing to employee satisfaction and well-being.
Video: Flying on the first commercial flight from Foggia Gino Lisa Airport
The vlogger in this video was present during the first commercial flight in years that was scheduled to leave for Milan Malpensa. He flew with Lumiwings, aboard a Boeing 737-300, as you'll observe in his documentation. If you want to learn more about the airline's commercial flight and the real-life process of getting onboard, check this out. 
Summary
In wrapping up, Lumiwings stands out with its distinct blend of services, safety focus, and positive work environment. The airline's commitment to customer satisfaction and employee development highlights its values and operations. We trust this information offers valuable insights and aids you in finding what you're seeking to learn about this airline and its work culture.
Contact Information
Company Name: Lumiwings
Address: Lumiwings Koumpi 24 19003 Markopoulo Mesogaias Anatoliki Attiki GREECE
Telephone No.: +39 3314145456
Website: https://lumiwings.com/en/
Facebook: https://www.facebook.com/Lumiwings
Instagram: https://www.instagram.com/lumiwings/
Twitter: NA