If you are planning to work as a flight attendant for Lumiwings, there are a few requirements you will need to meet. Lumiwings Airlines is a young airline company, born in Athens in 2015 by true enthusiasts for flight and aeronautics. The airline is committed to focusing on the customer and meeting their flight needs with all-inclusive service and transparent rates. Aside from that, they ensure their customers have a unique flight experience with no surprise eliminating as many as possible additional, hidden, or unreasonable costs.
Also Read: 9-Day Trip to Greece: Athens, Santorini, and Milos
Flight attendants play an important role in making sure that passengers have a comfortable and safe experience while aboard one of Lumiwings' flights. They are also known for their professionalism and customer service and are dedicated to making each flight a comfortable and enjoyable experience for all passengers.
To know more about the duties and responsibilities of a flight attendant as well as the criteria to become a Lumiwings flight attendant, keep on reading the article below.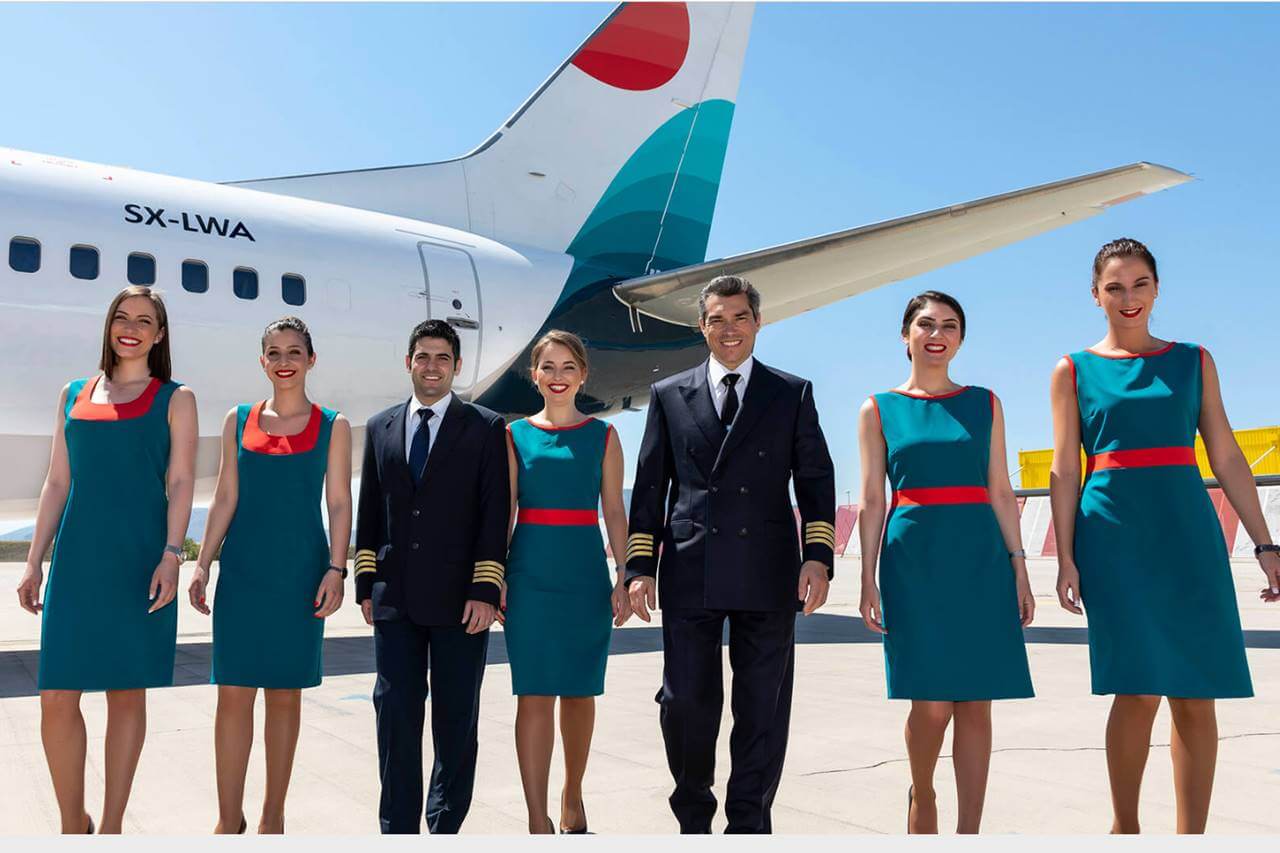 List of Requirements and Qualifications to Become a Lumiwings Cabin Crew
One of the keys to having a successful career in customer service is to be able to understand what the customer wants and needs. Personality plays a big role in this because people like to do business with those who they feel comfortable with. If you can find a way to be both, then you will be ahead among the applicants to become a successful Lumiwings cabin crew member.
Below is a list of the criteria that candidates for a flight attendant position must meet to become eligible for the job.
Applicants must be proficient and fluent in speaking the English language. The ability to speak other languages will be given priority consideration during the selection process.
Applicants should be physically fit for the position and mentally healthy.
They must possess excellent qualities in dealing with passengers professionally.
Weight must be proportionate to height.
They can easily adapt to new places, people, and cultures.
They must also have excellent communication skills and a warm personality.
Applicants must also have a valid passport to travel freely across countries.
They must be able to work under pressure.
They must also be capable of working for a long duration of time.
Aside from that, they must also be flexible and able to travel to far destinations, change schedules, and have on-call duty days.
Applicants must also be equipped for the physical demands of the position.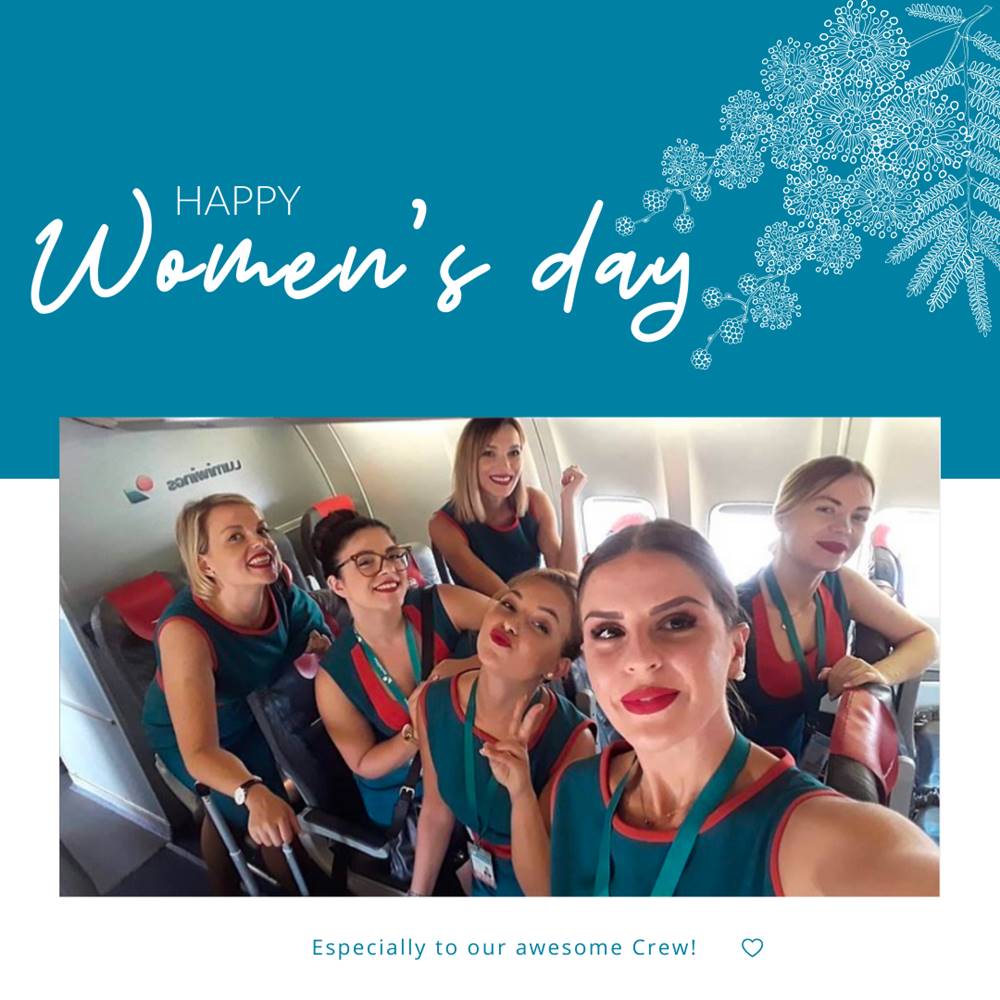 Application Process
Here is a step-by-step guide to help you out with your application for the flight attendant position.
Step 1: Go to the company's website. Click here to get redirected promptly.
Step 2: Scroll down and send your application and attach your CV or resume with a cover letter through the email provided under the "Work With Us" found at the bottom right side of your screen.
Step 3: Wait for a response from the recruitment team.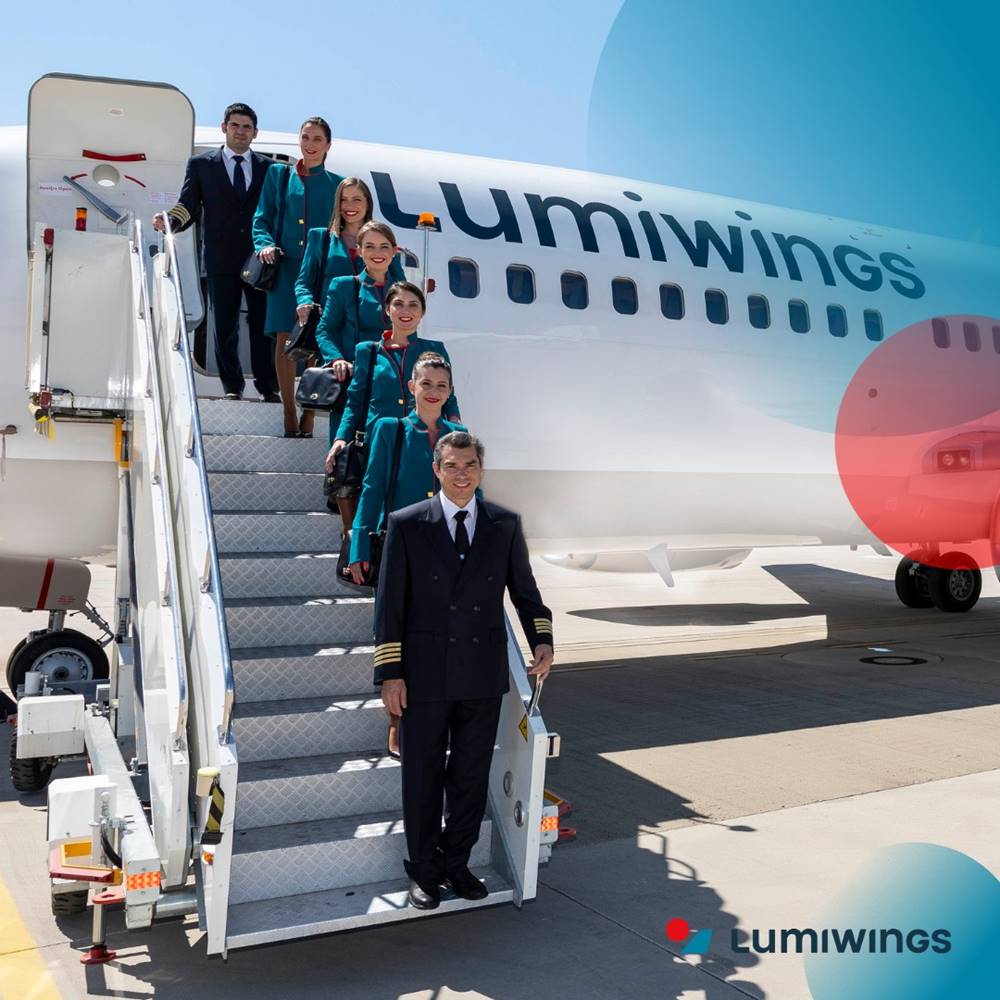 Salary & Benefits
Lumiwings Airlines offers a competitive salary and benefits package for their flight attendants. Aside from that, they enjoy job security and career advancement opportunities. More of the perks and benefits they receive include free or discounted travel, medical and dental coverage, and paid time off. The company ensures to provide a healthy and safe working environment for their employees because they believe that they are an asset to the company and they give back to their employees through numerous packages exclusively for them.
Hence, if you are looking for an airline to start your career as a flight attendant, Lumiwings might be the answer to that.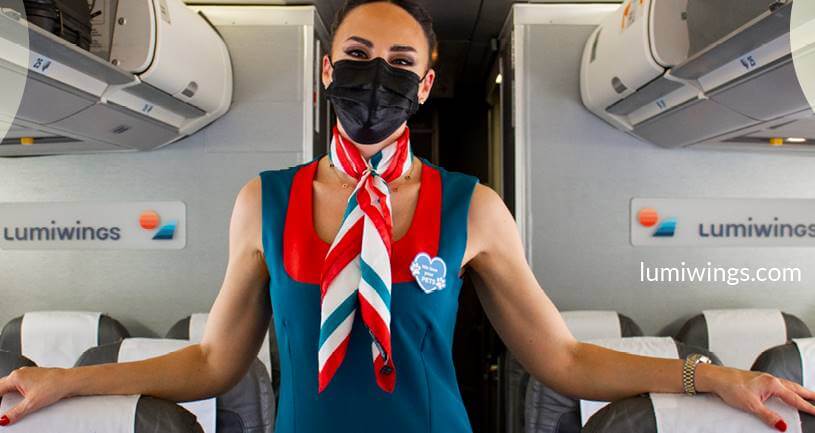 Video: Flying With Lumiwings Boeing 737-300
This video was uploaded by a vlogger on YoutTube that goes with the username " sibtupolev". It shows here the inside of the airplane and the uploader shared a sneak peek of the seats and amenities inside. This video gives an insight into what it is like flying with Lumiwings airlines and a little idea of the features of its aircraft as well as the quality of its amenities.
To know more about the other fleets of the airline, you can go to their website or click here to get redirected promptly.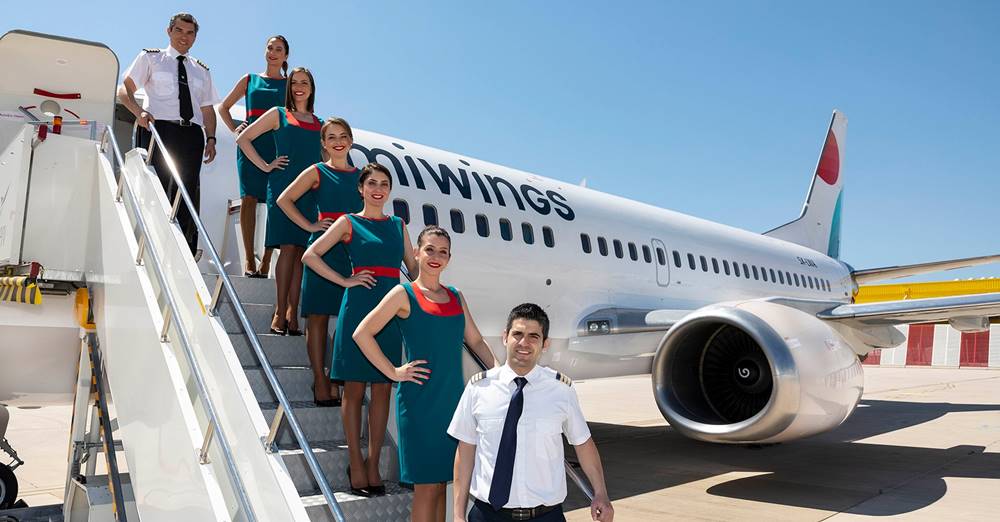 Photos: Lumiwings Airlines Cabin Crew
Check out these pictures of Lumiwings Airlines crew as shared by the airline:
Frequently Asked Questions
The following are some of the common questions asked about this airline:
1. What are some of the duties and responsibilities of a flight attendant?
Flight attendants are the ones responsible to assist the passengers for the whole duration of their journey. They ensure to attend to their requests, assistance, and questions. They also perform some safety measures.
2. What personality or traits are needed for the flight attendant position?
Applicants must have a warm, energetic and pleasing personality that radiates positivity from them to influence the people around them.
3. Can I still apply even if I have tattoos and piercings?
Like in any other airline, having visible tattoos and piercings is not allowed while on duty and wearing the cabin crew uniform.
4. What skills are required for the flight attendant position?
Applicants must have excellent interpersonal, communication, and customer service skills.
5. Is customer service experience required?
Having a previous customer service experience is advantageous but not required.
6. Do I need to be proficient with another language?
The ability to speak other languages is considered an advantage during the selection process because individuals that can speak two or three languages are an asset to the cabin crew team.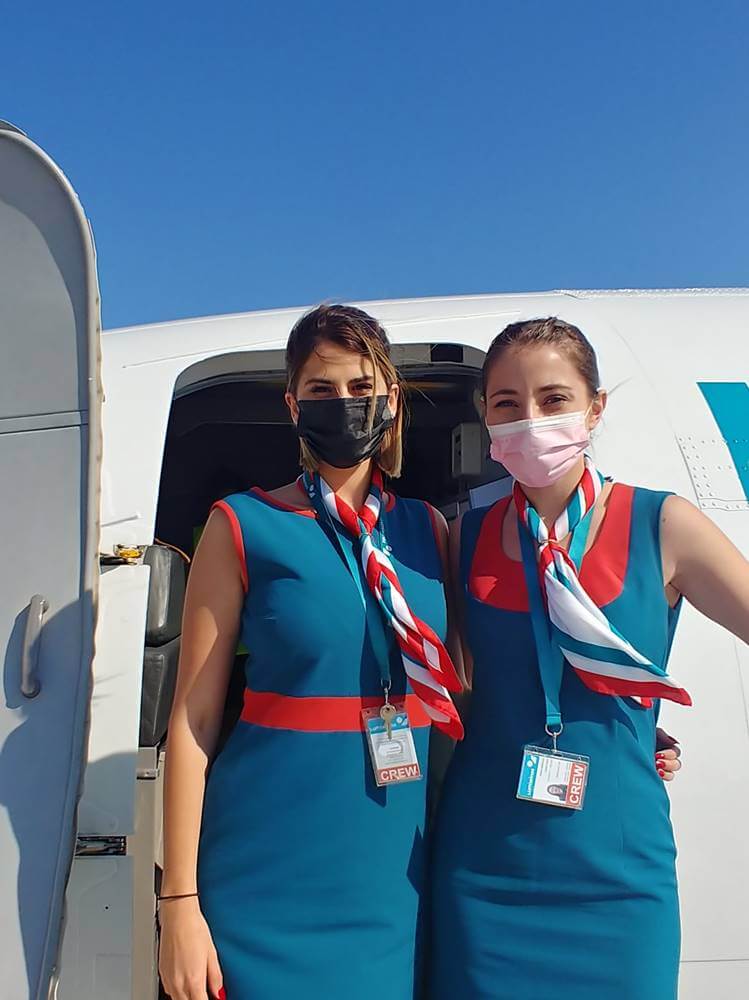 Summary
Flight attendants play an important role in ensuring the safety and comfort of passengers while in the air. As such, they must be able to remain calm under pressure and be able to handle a variety of customer service issues. Lumiwings is looking for individuals who are dedicated to providing outstanding service and who have a passion for travel. The flight attendants are responsible for a variety of tasks, including greeting passengers, checking boarding passes, and providing assistance during emergencies.
To conclude, the requirements for a flight attendant position are not that difficult to meet. Although a certain level of fitness is required, as well as the ability to adapt to new places, people, and cultures, the majority of the other requirements are skills that can be easily learned.
Working as a Lumiwings flight attendant requires excellent customer service skills, the ability to deal with different types of people, and the ability to think on your feet. You must be able to work well under pressure and have a high level of stamina. You must also be able to speak fluently using the English language and others.
If you are looking for an exciting and challenging career, then working as a flight attendant at Lumiwings might be the right choice for you. Hence, if you think you have met the qualities and qualifications above, then do not hesitate to apply when a job vacancy for a flight attendant position is available good luck with your application.