Nestled within the beauty of Canada's west coast, Pacific Coastal Airlines stands out as a vital connector for communities. Born in British Columbia, this airline does more than just ferry people from point A to B. It provides the convenience of transport, linking remote areas to the urban centers and ensuring that certain parts of the region remain accessible to every passenger. 
Also Read: Pacific Coastal Airlines Flight Attendant Salary and Benefits
For many, the airline offers traveling, homecomings, adventures, and exploration. Depending on where you want to go in Canada, as long as it serves the destination you want to go to, you will get the quality of services you pay for. Let's deep dive into its history, work culture, and other specific airline information.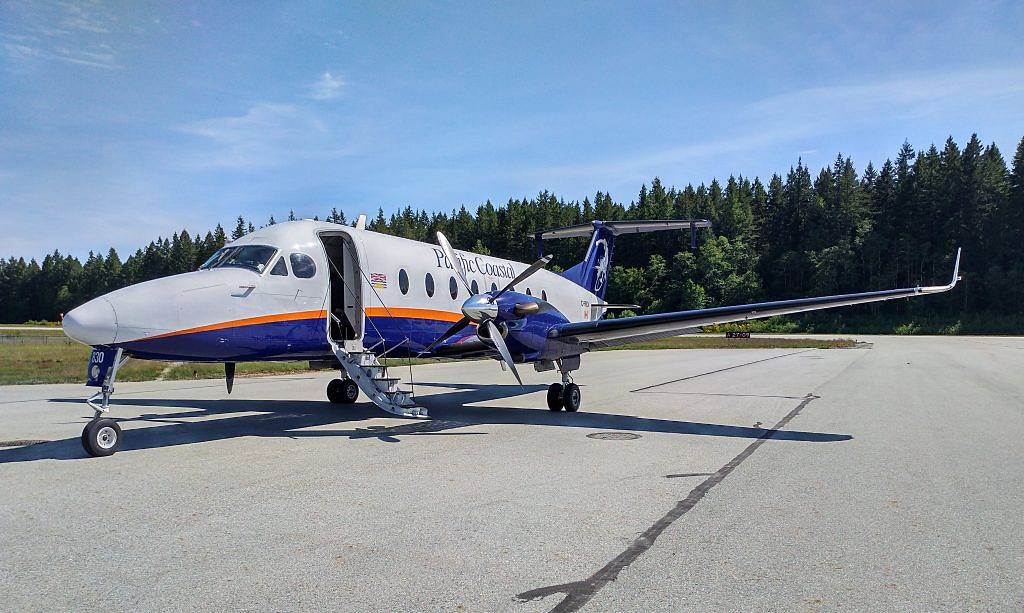 Quick Facts
Airline Name:

Pacific Coastal Airlines

Airline IATA Code:

8P

Headquarters:

Richmond, British Columbia

Founded:

1987

Number of Destinations:

17

 
Fleet Size:

29

 
Fleet Types:

Beechcraft 1900, Cessna 185 Skywagon, de Havilland Canada DHC-2 Beaver, Grumman Goose, Saab 340

Location Hubs/Bases:

Vancouver International Airport (Richmond, British Columbia)
Brief History Overview
Pacific Coastal Airlines, previously known as Cassidair Services, began its journey from Cassidy's airport, which is now a part of Nanaimo. In the early 1980s, Jim Pattison Industries took the reins of the airline, merging it with their recently bought Airwest Airlines. At that time, this airline flew popular routes connecting several key locations like Nanaimo, Vancouver, Victoria, Comox, and more. Then, in a significant move in 1980, the company, along with some other local airlines under Pattison's umbrella, unified to form Air BC.
Years later, this airline took another giant leap in its journey. It teamed up with WestJet for a code-sharing agreement. Starting in June 2018, they operated Saab 340 planes under the brand WestJet Link. These planes took off from key hubs like Calgary International Airport and Vancouver International Airport, connecting cities like Lethbridge, Lloydminster, Cranbrook, and Comox.
Products and Services
Flights

– The airline offers regular flights connecting several key destinations. Whether you're traveling for a vacation, business, or just visiting family, their scheduled flights ensure a comfortable and timely journey across their network.

Charter

– For those who need a more personalized travel experience, the company provides charter services. Whether it's a special event, a group trip, or an important business journey, their charter flights give you the flexibility to travel according to your own schedule and destinations.

Cargo

– It also has a strong cargo service. Whether it's shipping important packages, business goods, or personal items, the airline ensures they reach their destination safely and promptly.

Quickpass

– This is a way of ensuring a smooth and efficient travel experience for its passengers. It's a special program that allows travelers to breeze through certain processes faster, making the entire journey from check-in to boarding more streamlined and stress-free.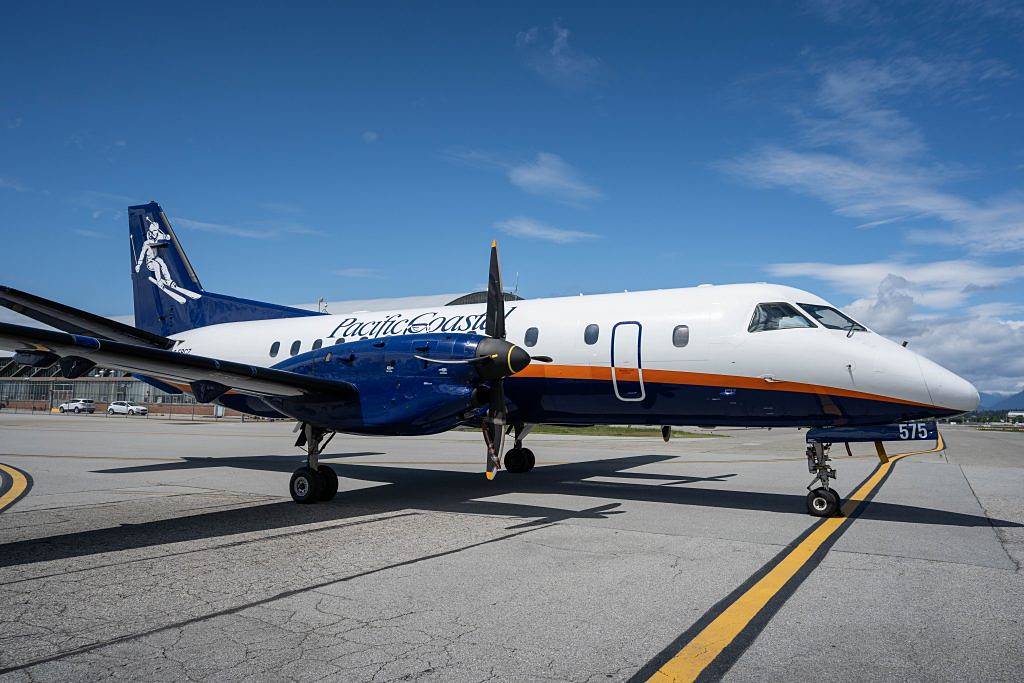 Work Culture
At Pacific Coastal Airlines, the atmosphere is buzzing with enthusiastic individuals who truly make the workplace feel like a second home. Many employees consistently highlight the "great people" they get to work with, creating a supportive team environment that's perfect for those eager to sharpen their skills in aviation. Additionally, the flight benefits are a notable perk, making travel a little more accessible and enjoyable for staff.
However, employees sometimes are challenged with extended schedules and lengthy layovers, which can be tiring. Moreover, the pay scale leans towards the minimum wage bracket. Despite these challenges, the airline's culture is distinctly marked by its dedicated staff and their passion for flying.
Benefits for Employees
Full Health Benefits Package

– The airline offers a comprehensive health benefits package for its employees. This includes extended health care, dental and vision care, life insurance, and coverage for both short-term and long-term disabilities.

Company-paid BC MSP Premiums

– It covers these premiums, ensuring employees have access to essential healthcare services without the added financial burden.

Group RRSP with Company-matching Contributions

– The airline's Group RRSP (Registered Retirement Savings Plan) is a great perk. What's even better is that the company matches a portion of what employees contribute, helping their retirement savings grow faster.

Travel Medical Coverage

– Traveling can come with uncertainties, but with its travel medical coverage, employees are protected. This ensures they receive medical care if needed while traveling, without massive bills.

Employee & Family Assistance Program

– Everyone faces challenges, both personal and work-related. That's why the airline offers a support program, providing counseling and resources to employees and their families, helping them navigate life's ups and downs.

Paid Sick Days

– Health comes first. If an employee is feeling under the weather and can't make it to work, they have access to paid sick days, ensuring they can rest and recover without financial worries.

Paid Personal Emergency Days

– Life is unpredictable. The airline understands this, offering paid days off for those unexpected personal emergencies, allowing employees the time to handle urgent matters without stressing over missed work.

Reward and Recognition Program

– The airline has a program specifically designed to celebrate and reward employees who go above and beyond, ensuring that dedication and effort receive the acknowledgment they deserve.

Opportunities for Training and Professional Development

– Growth is a continuous journey. The company provides numerous training opportunities and courses for its employees, allowing them to expand their skills and climb the professional ladder. It's a great way to learn, improve, and reach new heights in one's career.

Annual Confirmed Flights on Pacific Coastal Routes for Eligible Employees

– Eligible employees get confirmed flight tickets every year for specific Pacific Coastal routes. It's like a guaranteed travel perk without the usual uncertainties of booking.

Unlimited Standby Travel on Pacific Coastal Airlines Routes for Employees and Their Eligible Family Members

– Travel dreams come to life with this perk. Employees, along with their qualifying family members, can fly standby on any route. 
Video: Pacific Coastal Airlines Pilots
This video features the pilots of the airline. They provide feedback about working with the company and its people. Check out the video to learn more about each pilot's experience. 
Summary
Wrapping up, the airline is more than just a name in the aviation industry, it's a representation of community, care, and commitment. From its rich history to its positive work environment, the company continually strives to uplift both its employees and the communities it serves. As we've seen, it not only ensures smooth skies for its passengers but also provides a nurturing ground for its workforce.
Contact Information
Company Name: Pacific Coastal Airlines
Address: 4980 Cowley Crescent, Richmond, BC V7B 1C1, Canada
Telephone No.: (604) 214-2358
Website: https://www.pacificcoastal.com/
Facebook: https://www.facebook.com/PacificCoastalAir
Instagram: https://www.instagram.com/pacificcoastalair/
Twitter: https://twitter.com/pacificcoastal