Pascan Aviation is another airline that represents dedication and passion for providing outstanding flight services. Founded in Canada, this regional airline has been serving various communities, ensuring they remain connected and accessible to every type of passenger.
Also Read: Pascan Aviation Flight Attendant Requirements
Since its inception, it has prioritized both safety and customer service. It's consistently working towards providing passengers with comfortable and timely flights. With its dedicated team and fleet of aircraft, the airline promises not only a trip from one place to another but an experience for every traveler. Whether you're a frequent flyer or hopping on board for the first time, this airline serves a journey you will remember.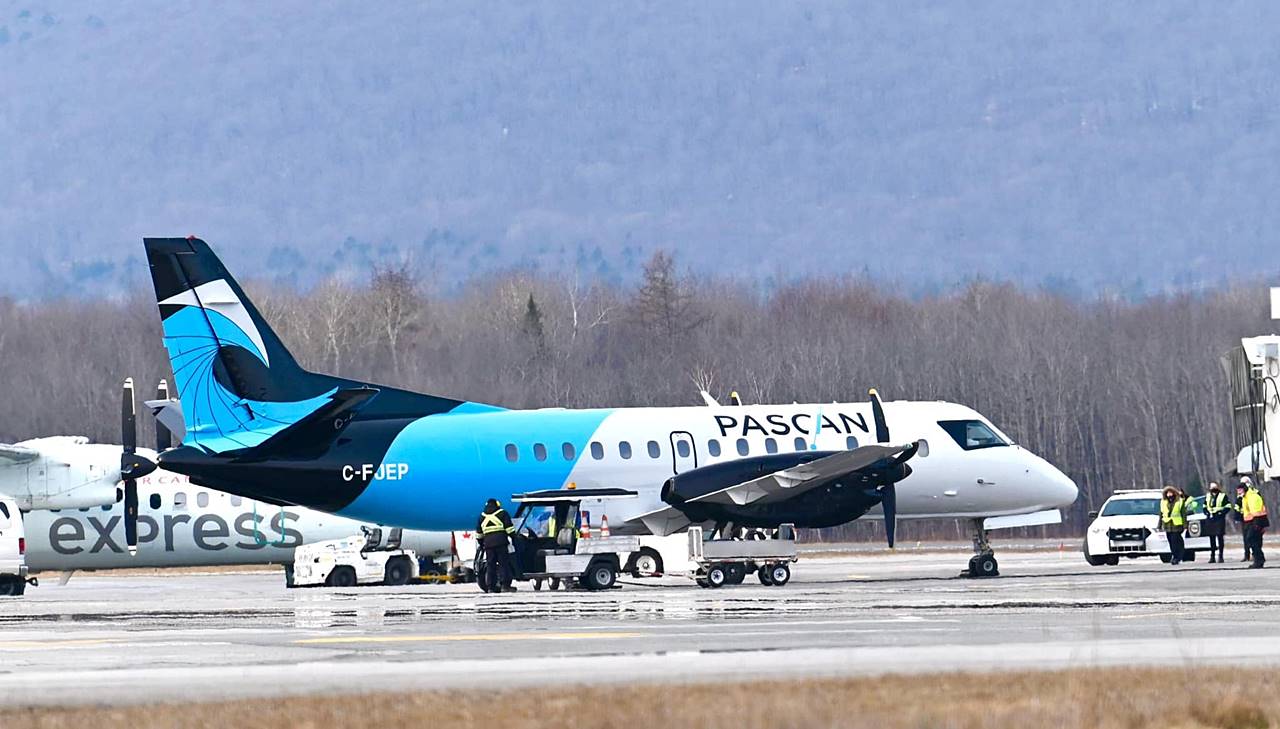 Quick Facts
Airline Name: Pascan Aviation
Airline IATA Code: P6
Headquarters: Quebec, Canada
Founded: 1999
Number of Destinations: 13
Fleet Size: 12
Fleet Types: British Aerospace Jetstream, Saab 340
Location Hubs/Bases: Montréal Saint-Hubert Longueuil Airport (Longueuil, Quebec)
Brief History Overview
The airline took flight in 1999, all thanks to its founder, Serge Charron. Over the years, it has grown and carved its name as the leading regional airline in Quebec. Proudly holding the title of the province's biggest airline, it links numerous spots across Quebec, Ontario, and Newfoundland and Labrador.
Fast forward to 2023, the company continues its legacy, serving various domestic destinations. Notably, it connects several cities within Newfoundland, Labrador, and Quebec to ensure communities stay connected and travelers can explore with ease.
Products and Services
Flights

: The airline offers regular flight services to various destinations. These flights are designed to connect cities and communities, ensuring travelers can move easily and comfortably. Whether it's a business trip or a leisurely vacation, their flights aim to provide a smooth and pleasant journey.

Charters

: Beyond its scheduled flights, it also provides charter services. This means you can book an entire aircraft for special trips or events, tailoring the experience to your specific needs. It's like having your own private plane without the added responsibilities.

FBO (Fixed Base Operations)

: Its FBO services ensure that aircraft and their passengers receive top-notch support on the ground. This includes everything from refueling and maintenance to providing lounges for passengers to relax. It's all about making sure every aspect of air travel, both in the sky and on land, is taken care of.
Work Culture
Here, the work environment is generally viewed positively, with many employees appreciating their friendly co-workers and supportive union. The company boasts of a hands-on owner who's highly regarded by the staff. Furthermore, the fleet of aircraft is regularly praised, and many employees highlight their overall good experiences with the company. A significant perk for many is the consistent weekday hours, meaning no weekend work, which can be a rarity in the airline industry.
However, like any company, it has its challenges. For some, career advancement has meant relocating, which isn't always ideal. Also, given its base in Quebec, there's an emphasis on bilingualism, and fluency in French is essential. Lastly, a recurring concern among employees is the salary, with some feeling that the compensation could be more competitive, especially considering the specialized skills required in aviation.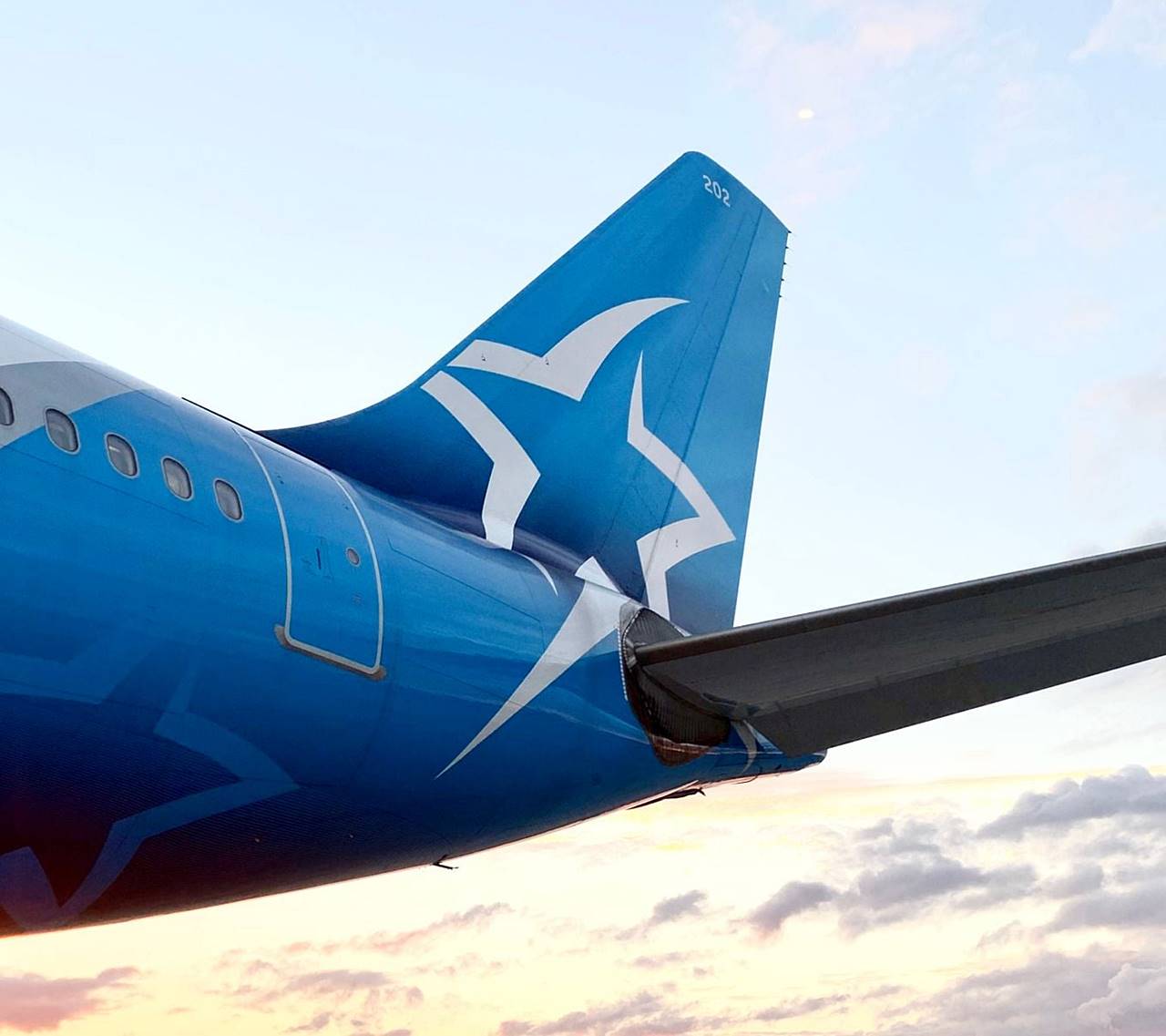 Benefits for Employees
Health and Life Coverage

– Flight attendants receive both health and life insurance policies. This is a sought-after perk because family members can also benefit from the coverage.

Complimentary Parking and Accommodation

– When on a trip, flight attendants don't have to worry about parking fees as the airline covers it. Plus, during layovers, accommodations at a hotel are arranged for them.

Retirement Contributions (401k)

– Flight attendants have the option to funnel a part of their earnings, before or after taxes, into a 401k plan. This plan offers a variety of investment choices, including a selection of mutual funds.

Share in Profits

– Many airlines offer their flight attendants a Profit Sharing Plan. This recognizes and rewards the staff's role in the company's success. More details are shared during the orientation phase, along with other benefits.

Complimentary Travel

– Flight attendants and their dependents enjoy the privilege of free or discounted travel. This often extends to a spouse, registered partner, or children up to a certain age.

Protective Life Coverage

– Being a flight attendant comes with its own set of risks. Recognizing this, airlines offer life insurance to ensure that, in the unfortunate event of an accident, the family receives a designated sum as part of the coverage.
Video: Pascan Aviation Saab 340 (SF340) First Departure from Montreal (YUL/CYUL)
This video shows the airline's inaugural flight. The company operates as a regional airline from its base in St-Hubert (YHU), serving destinations in Southern Quebec (including Wabush) with aircraft like PC-12s, Jetstream 32s, and Saab 340s. Excitingly, they've recently revealed plans to expand their services to Montreal-Trudeau using their Saab 340s, offering flights to locations such as Quebec City, Sept-Îles, Mont-Joli, Wabush, Gaspé, and Îles de la Madeleine, enhancing travel options within Quebec. While it has previously landed at Trudeau Airport for charter flights and medical evacuations, this marks the airline's inaugural step into offering regular scheduled services there.
Summary
Pascan Aviation has created a significant place for itself in the regional airline sector, offering valuable connections within Quebec. With a mix of dedicated employees and strategic flight routes, the company illustrates how dedication and adaptability can lead to success in the aviation industry. As they continue to expand and adapt, it remains an integral part of Quebec's travel landscape.
Contact Information
Company Name: Pascan Aviation
Address: 6200, rte de l'Aéroport, Saint-Hubert, QC.
Telephone No.: 1-888-313-8777
Website: https://www.pascan.com/en/
Facebook: https://www.facebook.com/pascanofficiel/
Instagram: https://www.instagram.com/pascanofficiel/
Twitter: https://twitter.com/wearepascan