Porter Airlines is a regional airline based in Toronto, Canada. It was founded in 2006 and quickly became popular for its convenient location at the Toronto City Centre Airport, now known as Billy Bishop Toronto City Airport. This well-known name in the aviation industry continues to provide passengers with a unique and efficient travel experience, being just minutes away from downtown Toronto.
Also Read: Porter Airlines Flight Attendant Requirements and Qualifications
This airline's approach to flying is all about simplicity. While it offers top-notch service and other complimentary amenities in flight, the company also focuses on direct routes to minimize layovers. Over the years, it has become a favorite choice for many travelers because of its quality service and strategic location.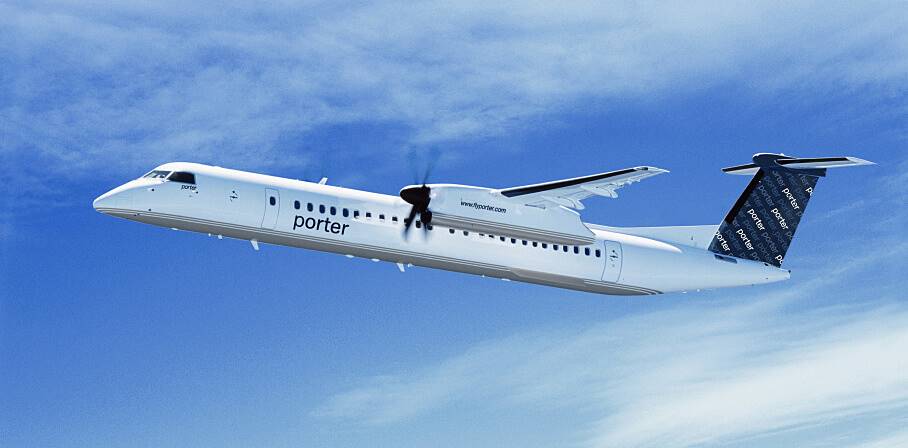 Quick Facts
Airline Name:

Porter Airlines

Airline IATA Code:

P3, PD

Headquarters:

Toronto, Ontario, Canada

Founded:

2006

Number of Destinations:

30

Fleet Size:

46

Fleet Types:

De Havilland Canada Dash 8 Q400, Embraer E195-E2

Location Hubs/Bases:

Billy Bishop Toronto City Airport (Ontario, Canada), Lester B. Pearson International Airport (Ontario, Canada), Ottawa Macdonald–Cartier International Airport (Ontario, Canada)
Brief History Overview
In 2006, Porter Airlines made a big splash in the world of short-distance flying. They promised to make trips quick, easy, and packed with top-notch service. When you fly with them, it's not just about getting from point A to B. They make the journey enjoyable, treat you like a friend, and offer little extras to make the trip special.
The airline's main base is at Billy Bishop Toronto City Airport, which is right in the heart of the city and super easy to get to. They fly to places in both Canada and the USA. People from all over the world praise Porter because they go the extra mile, like giving away free wine, beer, and snacks during flights. 
Products and Services
Flights

– It offers flights to multiple destinations in Canada and the USA. With a focus on top-notch service and convenience, traveling with Porter ensures a comfortable and hassle-free experience.

Flights + Hotel

– If you are looking for a complete vacation package, this is the right product for you. It's a two-in-one service, making your trip planning way simpler.

Porter Pass

– Got frequent travels in mind? The Porter Pass is perfect for regular flyers, offering a package of multiple flights at discounted prices. It's the smart choice for saving both time and money on repeated journeys.

Gift Certificates

– If you want to surprise someone with the gift of travel, these gift certificates let you do just that. They're the perfect present for holidays, birthdays, or just to treat someone special to an unforgettable journey.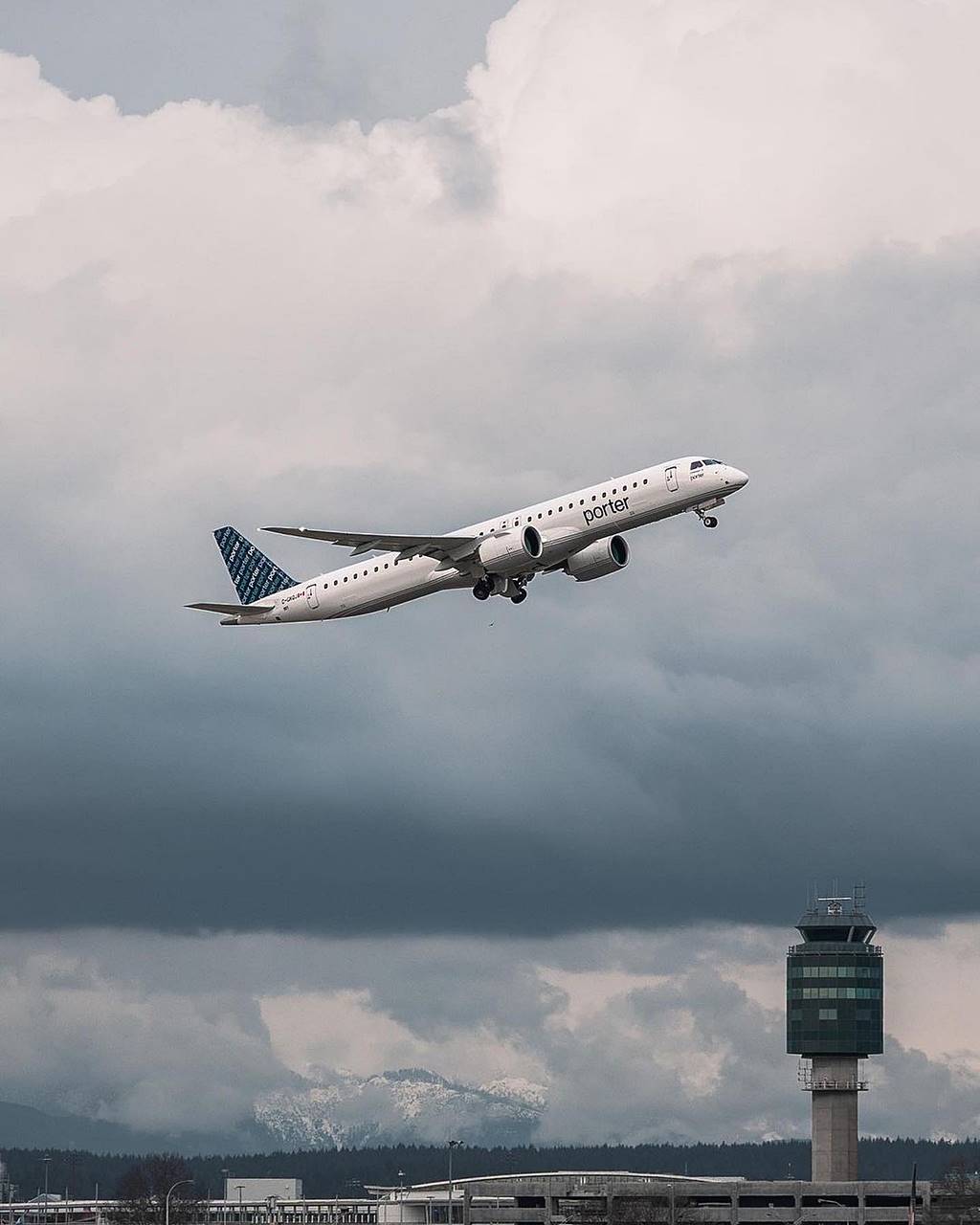 Work Culture
Porter Airlines boasts a dynamic work environment where team spirit is the center. The company truly values its employees, making sure they are well-taken care of and motivated to achieve their best. It's evident in the camaraderie among staff and the overall positive vibes in the workplace. Additionally, flexible schedules, comprehensive training modules, and a friendly management team make working an enriching experience.
However, like many airlines, the nature of operations can bring its own set of challenges. Winter operations, in particular, can be stressful due to unpredictable weather conditions. 
Benefits for Employees
Paid Holidays / Vacation

– With this airline, employees get the best of both worlds: working hard and playing hard. They enjoy paid holidays and vacation time, ensuring they get the rest they deserve after dedicated service.

Paid Sick Leave

– The airline understands the importance of health, so they offer paid sick leave. This ensures employees can recover without stressing about their paychecks.

Life Insurance/Disability

– Life is unpredictable, but this company has its employees covered. With life insurance and disability benefits, employees and their families can feel secure, knowing they're protected during unexpected events.

Optional Telecommute / Work from Home

– Sometimes, there's no place like home. For those days, the airline offers the option to telecommute. This flexibility means employees can work from the comfort of their homes when needed.

Casual Dress/Atmosphere

– It believes in creating a relaxed and comfortable work environment. Here, the dress code is casual, allowing employees to express themselves and feel at ease while working.

Flight Discounts / Free Flights

– One of the coolest perks is the joy of flying for less. Employees enjoy amazing flight discounts and even free flights, making their travel dreams come true.
Flex-Time / Flexible Schedule –

Life outside work is important. That's why it offers flex-time, allowing employees to adjust their work schedules to fit their personal needs. It's all about balance.
Video: Flying The Best Airline You NEVER Heard Of
In this video, the vlogger took a flight with Porter Airlines. He walked the audience through their brand-new jets and introduced what they describe as a "Luxury economy" journey. From check-in to boarding, he detailed every step of the process. The vlogger also featured some extra treats, such as getting a look inside the airline's exclusive lounge. 
Summary
The information provided above is a mix of the airline's basic info and work culture. If you are looking for an alternative when flying within Canada, this surely is a good match to what you are looking for, especially if you are located within Toronto. If you are someone trying to find a job in the aviation industry, the list of benefits and culture will be of help. 
Contact Information
Company Name: Porter Airlines
Address: Billy Bishop Toronto City Airport, 2 Eireann Quay, Canada
Telephone No.: 416-619-8622
Website: https://www.flyporter.com/
Facebook: https://www.facebook.com/porterairlines
Instagram: https://twitter.com/porterairlines
Twitter: https://www.instagram.com/porterairlines/