Nolinor Aviation is one of the unique players in the Canadian aviation landscape. Founded in Montreal, this airline has created a niche for itself by providing specialized charter flight services to various destinations. Their fleet is diverse, and their aircraft can go to different types of regions to ensure that passengers and cargo get to even the most challenging locations.
Also read: Nolinor Aviation Flight Attendant Requirements
While many might recognize popular commercial airlines, there's a lot going on behind the scenes in the aviation world. This airline, particularly, is one that works to meet specific travel demands by passengers who don't avail of bigger airline services. So, from flying to remote areas to providing services based on specific client needs, it shows its dedication to its passengers.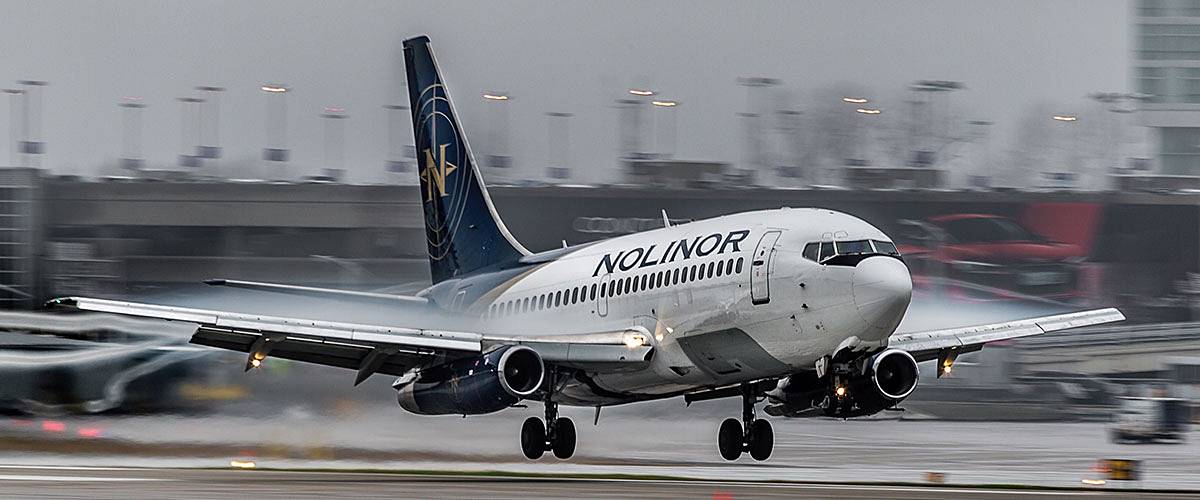 Quick Facts
Airline Name:

Nolinor Aviation

Airline IATA Code:

N5

Headquarters: Quebec,

Canada

Founded:

1982

Number of Destinations:

2

Fleet Size:

18

 
Fleet Types:

Aerospatiale AS350 B2, Boeing 737-200, Boeing 737-300

, Boeing 737-400, Boeing 737-800, 172L, CV-340, Learjet 45

Location Hubs/Bases:

Montréal–Mirabel International Airport (Quebec, Canada)
Brief History Overview
Nolinor Aviation began its journey in 1992 and first flew in 1997. By June 1999, the airline had acquired the authorization to manage its own aircraft maintenance, which signaled its growing independence in the aviation industry.
Early in the 2000s, it started to spread its wings further. In 2001, they launched their cargo service with the purchase of a Convair 580 dedicated to cargo which flies goods both in Canada's northern regions and to the United States. Then, they added two more cargo Convair 580s by 2004. Around the same time, the Prud'Homme family trust took a majority stake in the company. 
As the airline grew, there was a need for more space, especially for their Convair 580 fleet. In response, it shifted its maintenance operations to a vast hangar at Mirabel International Airport in 2005. This became the new home base for Nolinor's operations and maintenance services.
Products and Services
Cargo – This airline offers cargo services, flying goods to various locations. Whether it's deliveries to the U.S. or Canada's northern regions, they ensure timely and safe transport of items.
Tankers

– The company operates tankers, which are special aircraft designed to carry liquids. These can range from fuel to water, and they play a vital role in specific industries and emergency situations.

Crisis management

– When emergencies arise, the airline steps in. Their crisis management service ensures rapid response and coordination during challenging times, helping communities and businesses recover faster.

Fly-in fly-out

– Catering to workers in remote locations, its fly-in fly-out service provides regular flights to shuttle employees to and from their worksites, ensuring they get home safely and on time.

Charter

– If you need a personalized flying experience, it offers charter services. You can rent an entire aircraft for special occasions, group trips, or business travel, tailoring the journey to your needs.

ACMI

– Standing for Aircraft, Crew, Maintenance, and Insurance, its ACMI service means they lease their planes to other airlines or businesses. 
Work Culture
Here, many employees appreciate the opportunities to build upon their experiences. It's seen as a place where one can enhance their skills and grow in their career. However, some challenges come with the territory. A few employees have mentioned scheduling as an issue, and there are certain aspects of the work environment and mindsets that might not be ideal for everyone.
Yet, for many, the environment feels like a family. Some staff have spent nearly 14 years at the company, cherishing the camaraderie and the familial environment. Even in stressful moments, employees come together to communicate and support one another.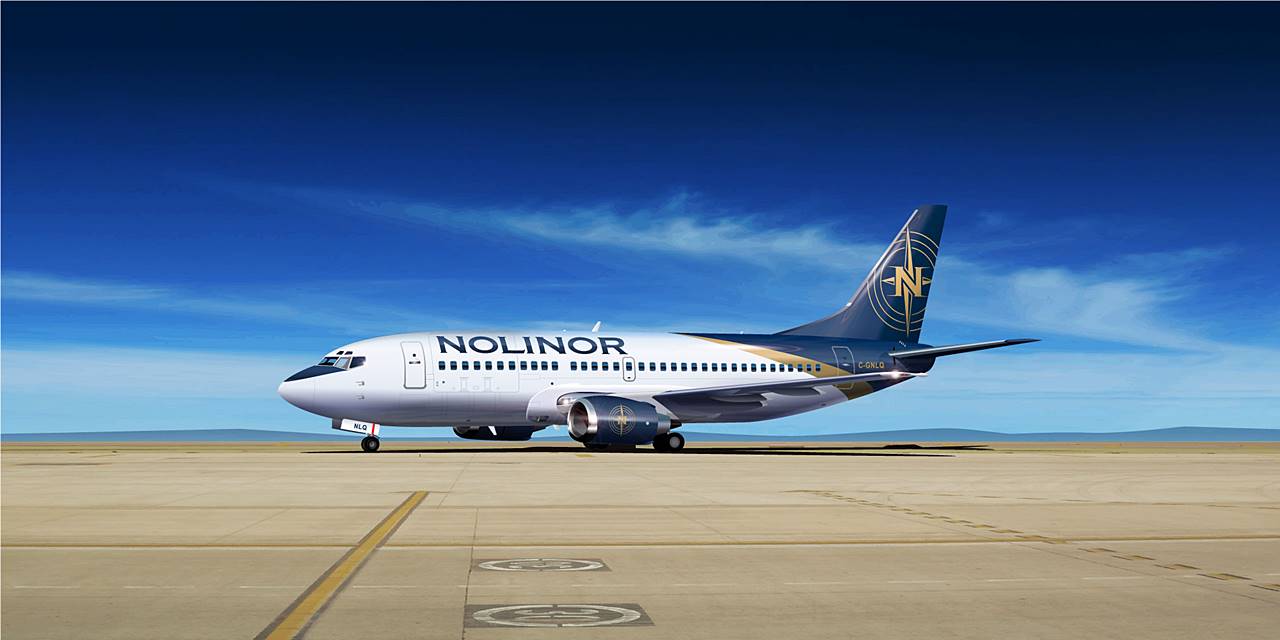 Benefits for Employees
Group Pension Plan

– The airline offers a Group Pension Plan to its employees. This helps them save money for their future and ensures they have financial support when they retire.

Social events

– Working at this company isn't just about the job. The company organizes fun social events where employees can relax, bond with their colleagues, and enjoy themselves outside of work.

Paid overtime

– If employees work longer than their usual hours, it ensures they are compensated fairly. Overtime hours are paid, meaning workers earn extra for their additional effort.

Group insurance

– To ensure employees and their families are well-protected, it offers group insurance. This covers various health and life needs, providing peace of mind to the team.

Discretionary annual bonus offered by the employer

– On top of their regular pay, employees might receive an extra bonus. This bonus, given at the employer's discretion, rewards hard work and dedication throughout the year.

Paid sick and personal leave

– Everyone needs a break sometimes, whether it's for health reasons or personal matters. The airline understands this and offers paid time off, ensuring employees can focus on their well-being without financial worries.

Opportunities for advancement and career development

– As employees grow, so do their opportunities. The airline offers chances for staff to move up the ranks, taking on more responsibilities and roles.

Training and skills development opportunities

– The company believes in continuous learning. Employees are offered training sessions and workshops to hone their skills, ensuring they are always at the top of their game.
Video: EXTREME FLIGHT – Nolinor B737-200 Combi Gravel Strip Operation
This is a video that showcases the thrilling adventure aboard NOLINOR's B737-200 Combi, equipped with a Gravel Kit, as the vlogger ventures to North Canada's remote areas. Here, they'd be traveling across four routes, starting from Montreal Mirabel, stopping at Val-d'Or, and finally reaching Meadowbank Gold Mine before heading back. 
The pilots here walked the creator through the unique features of this 37-year-old B737-200 Combi and its specialized gravel kit. This video is packed with impressive flying sequences, mainly highlighting the operational side of things. 
Summary
Nolinor Aviation is indeed one of those that stands out in the Canadian aviation industry. Its specialized services, like gravel landings, make it unique. From its history to its current operations, the airline shows dedication not only to providing essential services but also to fostering a supportive work environment for its employees. For those looking into the aviation field or seeking a closer look at this airline, we hope this article helps. 
Contact Information
Company Name: Nolinor Aviation
Address: 11600 Rue Louis-bisson, Mirabel, Quebec, J7N 1G9, Canada
Telephone No.: (450) 476-0018
Website: https://nolinor.com/
Facebook: https://www.facebook.com/nolinoraviation
Instagram: https://www.instagram.com/nolinor_aviation/
Twitter: https://twitter.com/nolinoraviation