Peach Aviation is a low-cost airline that began operations in March 2012. Their main concept is "Flying Train." The Peach Aviation focuses on developing and expanding their network to make a faster than ever Japanese Aviation history. One of their huge ambition is to become Asia's leading low-cost carrier. This is also the reason why the said airline make flying accessible to everyone with incredibly low fares. The airline wants to bring people together and to make the world a happier place.
Also Read: Venice Layover Guide: Best Things to Do in 24 Hours
Peach Aviation is operating 33 domestic routes and 17 international route. If you want to see all of this location for free, better pursue your aviation career. Once you have successfully enter a fleet like Peach Aviation, you will be able to see the finest places in Japan and other places around the world. To start your application, here are the things you need.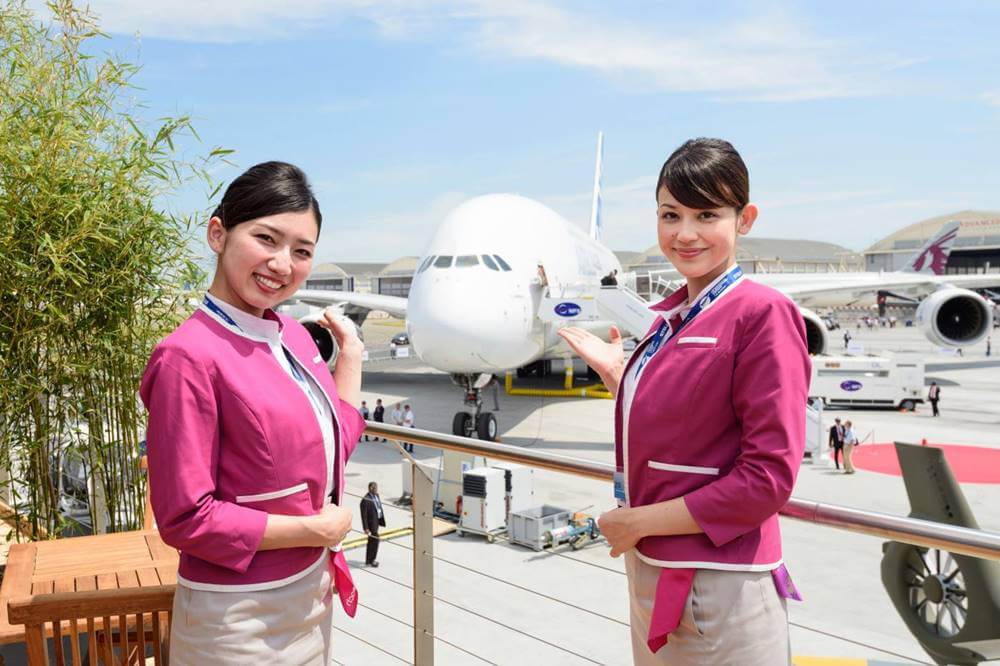 List of Requirements and Qualifications to Become a Peach Aviation Flight Attendant
Aspiring applicants must have a valid passport.
Interested candidates must pass a pre-employment medical examination.
Candidates must have a good personality at work.
Candidates must have a positive attitude at work.
Aspiring applicants should have no prior criminal history and should not be wearing dental braces.
Tattoos are not permitted on prospective applicants.
Aspiring applicants must have healthy skin.
Candidates should not wear glasses, however, contact lenses are permitted.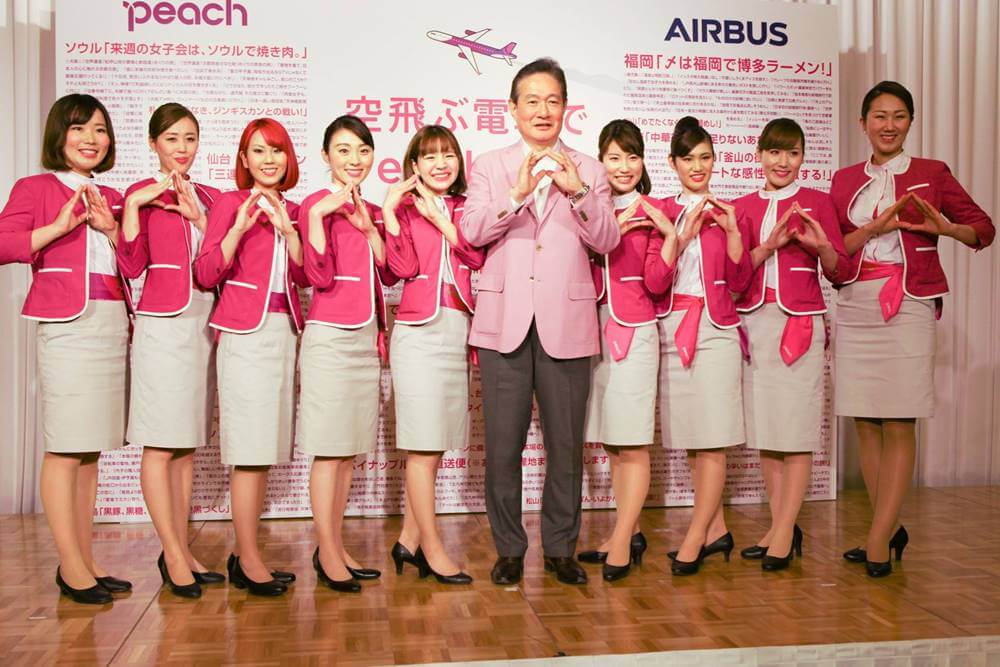 Application Process
Step 1: Go to Peach Aviation official website https://www.flypeach.com/en  or go directly to their Facebook page here https://web.facebook.com/peach.aviation.global/?brand_redir=269388746412476
Step 2: This is the Peach's recruitment page https://www.flypeach.com/en/fm/recruting/how_to_apply_for_a_position you can go directly here to apply for a Cabin Crew job.
Step 3: Click on "Apply" button under the Cabin Crew job posting. Submit your comprehensive CV and cover letter (if applicable).
Step 4: Make sure to follow every detail of the application process. Possible documents they might ask such as a CV, Diploma, Copy of Passport, or Certifications must be prepared.
Step 5: After submitting your application, wait for their recruitment team to contact you through call or email. The hiring process may take some time so be patient.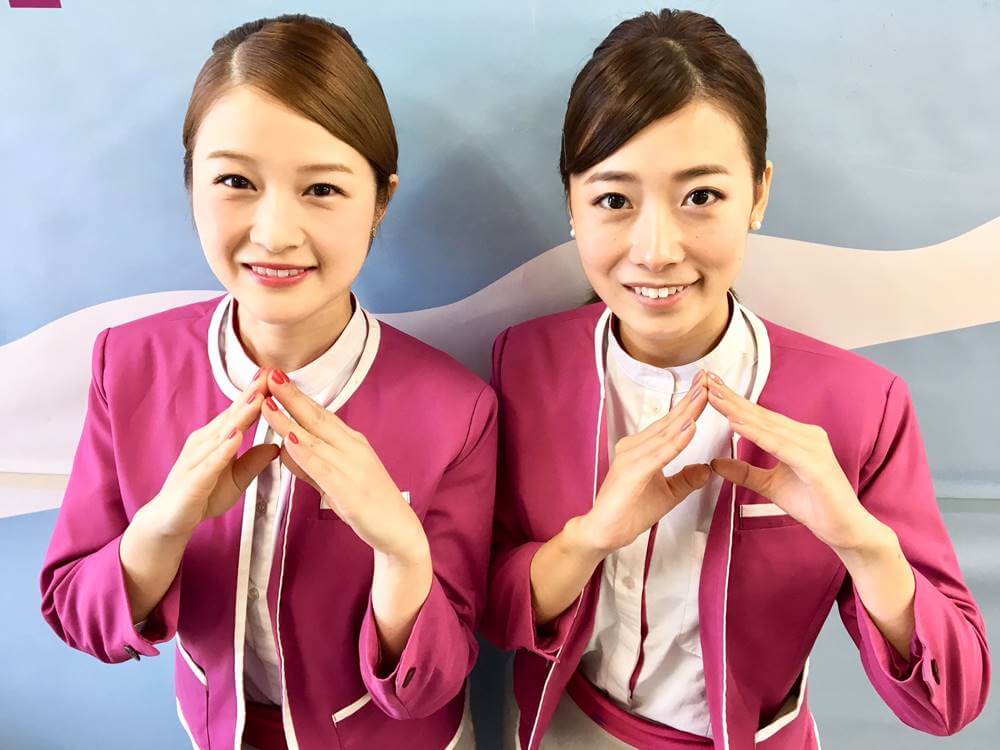 Salary and Benefits
In Japan, flight attendant salaries range from 176,000 JPY per month to 560,000 JPY per month.
Furthermore, Flight Attendants with ten to fifteen years of experience earn 458,000 JPY a month, which is 24% higher than someone with five to ten years of experience. If you have fifteen to twenty years of experience, you may expect to earn 491,000 JPY each month, which is 7% more than someone with 10 to fifteen years of experience.
Video: Peach Aviation Review: ANA's fantastic low-cost airline!
This travel review with Peach Aviation showed what the legroom of this low-cost airline in Japan looks like. Many consider this airline because it's the fastest way to get to Osaka. Some want it because of its reasonable price. Going back to their legroom, peach aviation seats cannot be reclined, they have sturdy adjustable tray tables in front and have several magazines and food menus. A sickness bag is also included in each backseats pocket. Peach airlines also sell local attraction tickets.
Photos: Peach Aviation Cabin Crew Uniforms
Check out these pictures of Peach Aviation crews so you can see what they look like in uniforms:
Frequently Asked Questions
Here are some common questions and answers about the job requirements as a cabin crew for Peach Aviation:
1. How many bases does Peach Aviation have?
Peach Aviation is based in Osaka Kansai International Airport, but it also operates from additional hubs in Tokyo Narita, Sendai, and Okinawa.
2. Can I still wear my teeth braces?
Teeth braces are prohibited for flight attendants, almost every airlines around the world forbid teeth accessories.
3. What are the documents I need for my application?
Updated CV/Resume
Application letter
2×2 colored picture
Full Body shot colored (Photo taken at the studio is not preferred by the airline)
Valid Passport
Birth Certificate
Transcript of Records
School diploma
Work-related Training Certificates (if available)
Certificate of Employment related to the desired job position (if any available)
4. Do they have open day recruitment?
Peach Aviation has their official Facebook page, you can refer to this page for open day recruitment. You can follow their page to receive updates.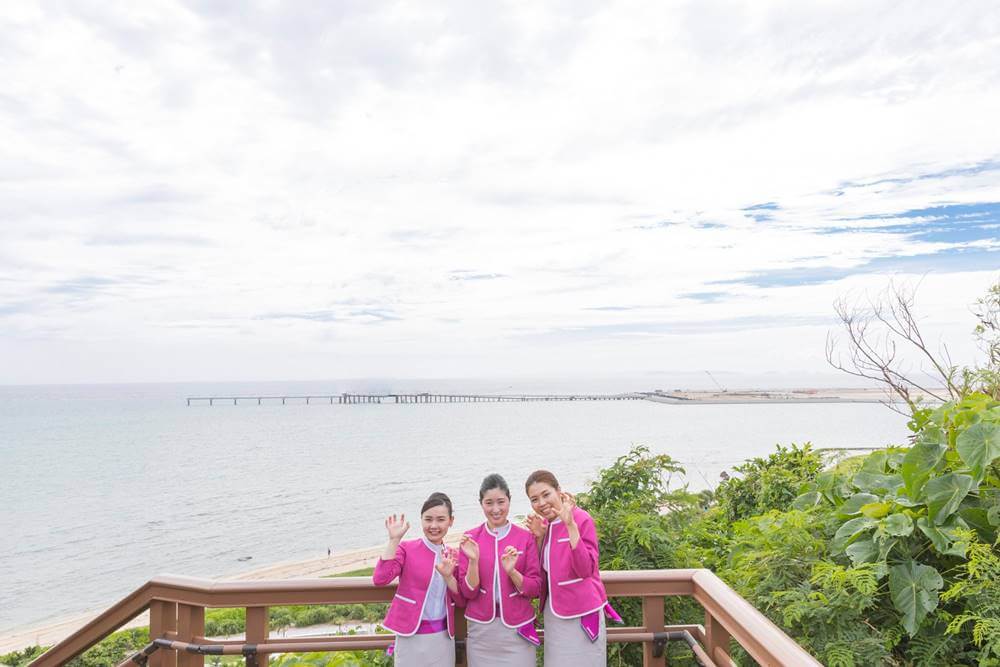 Summary
Peach doesn't only focus on providing cheap air fare, in fact, they are starting to shift from price competition to value creation. The airline keeps on maintaining and improving the quality of their service, while establishing new values, and keeping fares cheap. Still, safety is their top concern. If you are seeking for an aviation company that has a fun atmosphere, it's definitely Peach. Even if your job is really demanding, if the environment brings positivity, then you will be able to love your job.
When you enjoy your job, you desire to take on new challenges, and everyone's mood improves, which positively impacts those around you. If you want to become one of their Flight Attendants, make sure that you have prepared all the requirements you need. Be ready for the challenges that might go along the way. The interview process might be thrilling, the training can be breathtaking, but keep empowering yourself with the knowledge and skills you have. Be confident!