PLAY Airlines is a low-cost airline in Iceland. They began operations on June 2021, Arnar Már Magnusson and Sveinn Ingi Steinórsson, two former WOW air executives, announced the launch of this new airline, initially known as WAB Air ("We Are Back"). The new business then requested an Icelandic Transport Authority Air Operator's Certificate (AOC). The name WAB air was changed to PLAY in November 2019. They offer flights to various popular destinations for passengers. The said airline was known for having Airbus A320neo and A321neo aircraft which emit fewer greenhouse gases and get passengers to their destinations with a minimal carbon footprint.
Also Read: 15 Cabin Crew Career Progression Paths for Flight Attendants
At PLAY, safety comes first, with their core principles being on-time, welcoming, and offering lower prices. Well, they are also committed to providing a safe and positive environment for all of their employees that is free from discrimination and harassment. PLAY airlines build a great team with a unique, diverse, and inclusive atmosphere. If you are an aspiring flight attendant that is enthusiastic and energetic, you could be the best fit for PLAY Airlines. Continue reading and start your aviation career now.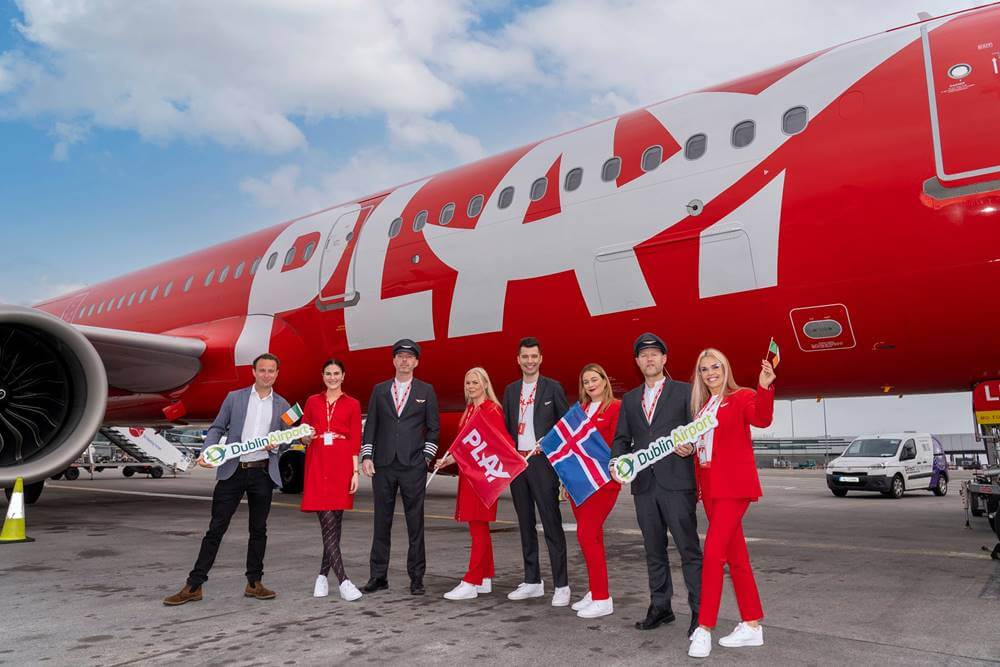 List of Requirements and Qualifications to become a PLAY Airlines Cabin Crew
Must be at least 18 years old
Must possess a degree or at least a high school diploma
Must be a resident of Iceland
A long-term employment permit in Iceland is required
English fluency and understanding of additional languages are advantages.
Able to maintain a positive outlook and be driven to create an excellent work environment.
Outstanding interpersonal skills
Having prior experience in the same field is an advantage.
Can remain calm and cheerful in any situation
Able to interact with clients effectively
Being able to work in a team is required
Have strong management skills
A disposition for solving problems and a good judgment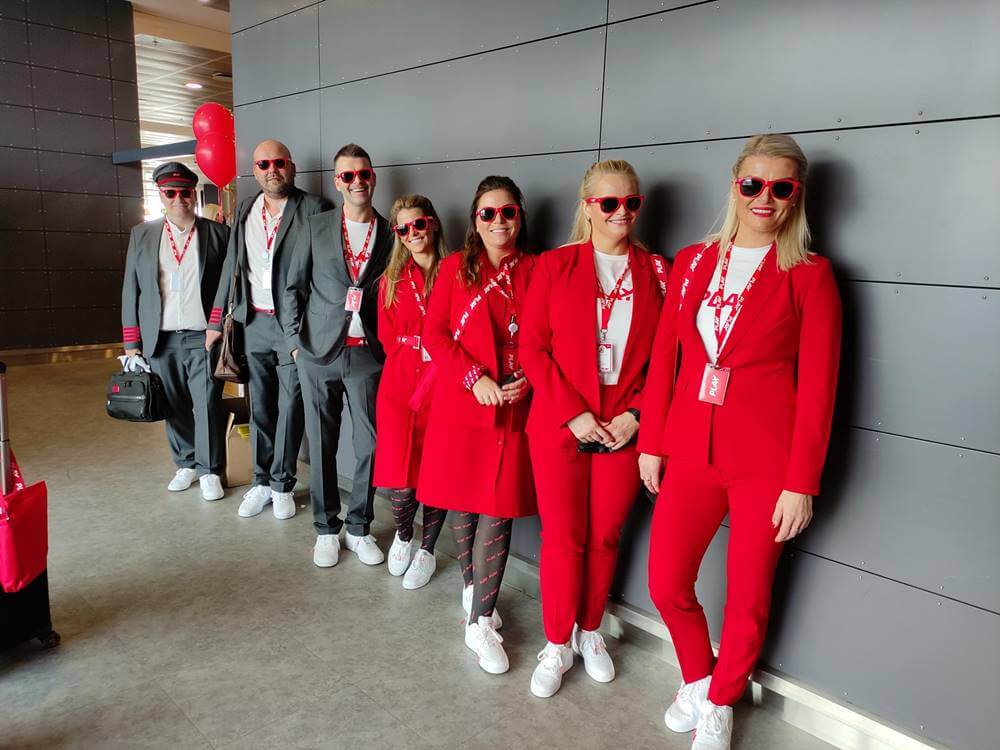 Application Process
Before applying to PLAY, you will need to prepare the following:
Curriculum vitae and an introduction letter
A recent picture of the candidate
Copy of passport with information about the date of issue and expiration date as well as the passport number
While applicants who have previous experience in working as a cabin crew  or have finished initial training for cabin crews should provide a copy of each of the following:
Copy of Attestation of Initial Training
Copy of medical report
Step 1: To browse PLAY's job vacancies, you can go here:https://jobs.50skills.com/flyplay/en/15172/apply
Step 2: Choose and click the job title that you are applying for (if posted).
Step 3: Click the "apply now" button, and it will redirect you to the online application form that you will be asked to fill in with the information needed from you.
Step 4: Make sure to check all the information will type in to avoid errors. Organize the files that you will upload too since these files will be scanned by the employers of PLAY.
Step 5: Once done, wait for the update for your application. The PLAY recruitment team will contact you through email.  Just keep in mind that upon passing the first part of the application, the candidate must also pass the next phase, which includes, training, a medical examination, and criminal background check.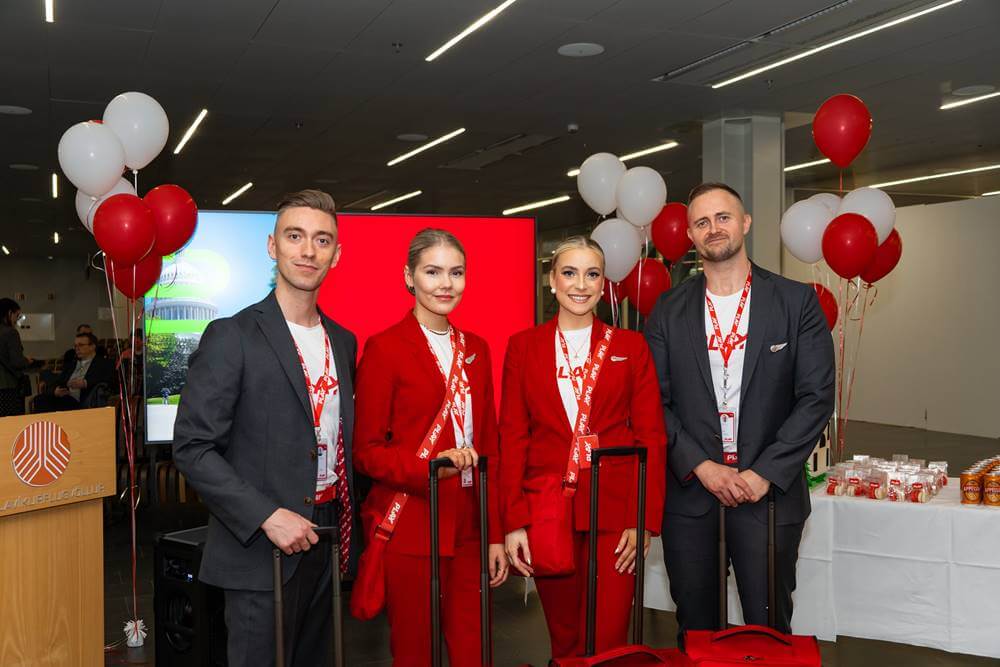 Salary and Benefits
The estimated salary for a Flight Attendant at PLAY Airlines Iceland is 351,851 ISK to 454,351 ISK, per month regardless of work contribution.
Some of the benefits of working at PLAY include:
Sick pay leave
Parental pay leave
Life Insurance
Health Insurance
Financial Security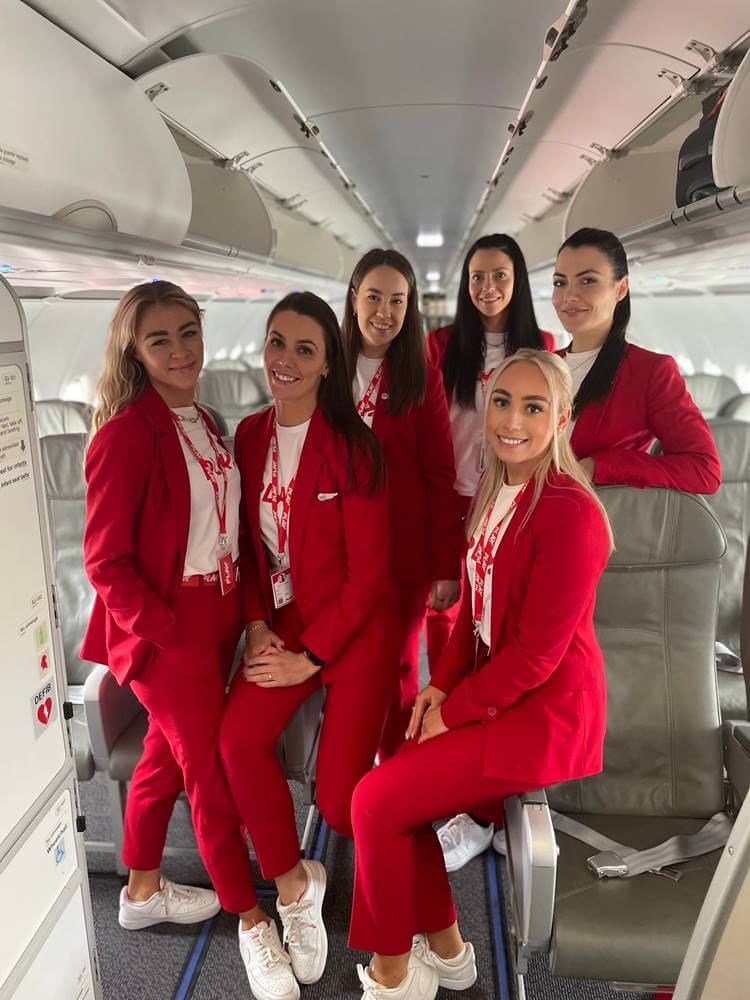 Videos: Video of PLAY Airline Crew Uniforms
Aside from ensuring passenger safety on board PLAY's brand-new aircraft, they also offer top-notch customer care to passengers flying to every international destination, each cabin crew members play a crucial role in the PLAY team.
International passengers have already taken notice of the PLAY crews' casual, relaxed attire since it perfectly reflects the company's positive culture and the concept of simple travel. This suggests the PLAY's concept of employee care, that while working in a very challenging role as a Flight attendant they allow employees to experience a cozy atmosphere too, during and after their shift.
Photos: PLAY Airlines Cabin Crew Uniforms
Check out these pictures of PLAY crew so you can see what they look like in uniforms:
Frequently Asked Questions
The following are some of the common questions asked about PLAY flight attendants.
1. Where is PLAY Airlines' exact location?
PLAY Airlines is headquartered in the country's capital Reykjavík. It operates a fleet of Airbus A320neo family aircraft with a hub at the Keflavík International Airport.
2. Can I apply to PLAY Airlines without having experience?
Yes, PLAY airlines accept a candidate that has no experience.
3. Does PLAY accept candidates of different nationalities?
Yes, all nationalities are welcome, but the candidate must have a permanent residency in Iceland.
4. Do they allow cabin crew members of both genders?
Yes, PLAY Airlines welcome male and female to their cabin crew team.
5. Does PLAY Airlines have a good working environment?
PLAY Airlines ensures a healthy working environment for its employees.
6. Do they allow candidates with visible tattoos?
In a video uploaded by the official YouTube page of PLAY Airlines, they stated that Rules about having visible tattoos during work are gone and finally permitted.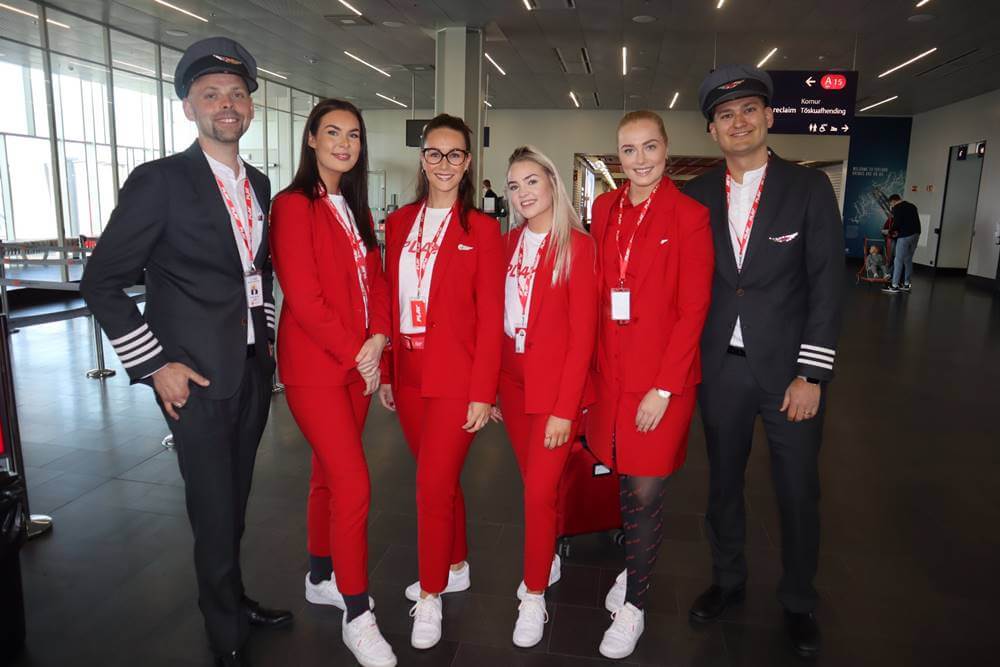 Summary
Flying is a pure passion and ambition that lasts a lifetime, it is more than a sport and a career. If you are planning to start your aviation journey, PLAY is a good choice of the company if your goal is to attain success in your life.
Since it's an internationally established aviation company that has substantial standards and practices, the cabin crews and the whole PLAY Airline team guarantee a quality performance that works together to provide their clients with the highest standards of service possible. So what are you waiting for? This is a great starting point, start your application now.