Founded in 1997, Star Peru has been making a name as a reliable yet affordable airline. Together with their team of 500 employees, they were able to uphold a globally competitive Peruvian airline that prioritizes their customer's satisfaction.
Also Read: 15 Cabin Crew Career Progression Paths for Flight Attendants
As one of the fastest-growing airlines in the country, Star Peru continuously seeks more cabin crews, especially flight attendants, to accommodate the growing number of customers. As a flight attendant, it is your utmost duty to ensure that the customers ' needs for comfort and safety are met and also check on the aircraft equipment in general.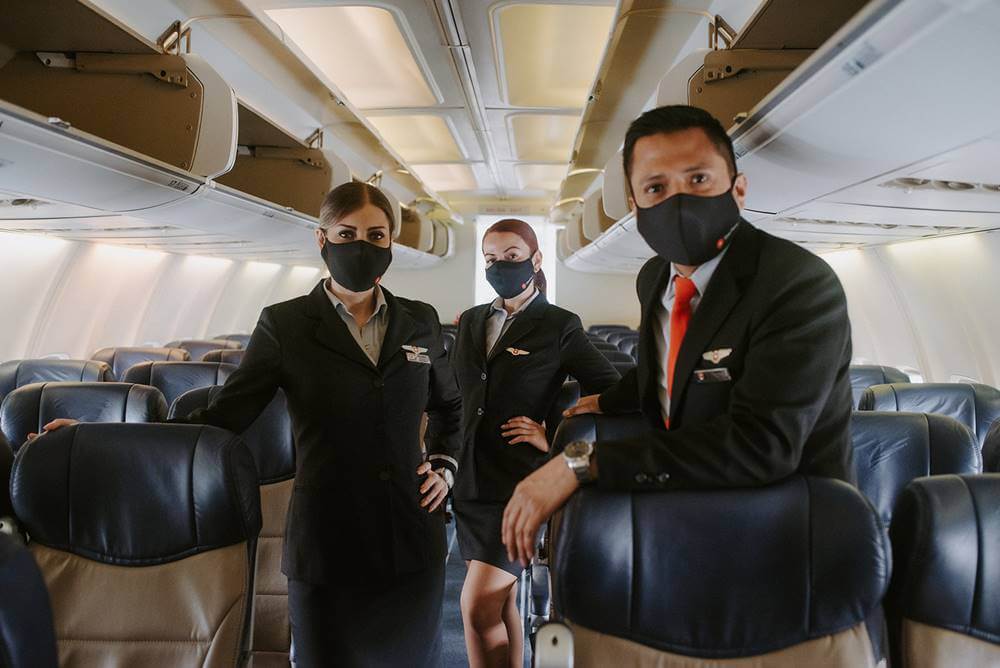 List of Requirements and Qualifications to Become a Star Peru Cabin Crew
If you are a highly committed, competent, and passionate individual in serving others, as well as qualify for all the skills listed below, then you are exactly the candidate Star Peru is looking for, for their flight attendant.
Valid passport
Eligibility to travel in Peru and all routes and destinations served
Past work experience in the aviation industry or customer service is preferred
Proficiency in communicating in both English and Spanish
Physically fit and mentally capable to handle all the duties and responsibilities of flight attendants in Star Peru
Sufficient vision (can be corrected with contact lenses)
Interpersonal skills and excellent communication skills
Physical endurance to work without sitting down for a long time
Physical strength to stow and lift baggages and open and close exit doors
Customer service skills that exceed the expectations of passengers
Ability to assist passengers, especially ones that need special needs such as the elderly, PWDs and pregnant women
Professional demeanor and impeccable grooming
Flexibility to work on irregular schedules, holidays, overnight shifts, and on-call duties
Proximity to the headquarters or the assigned base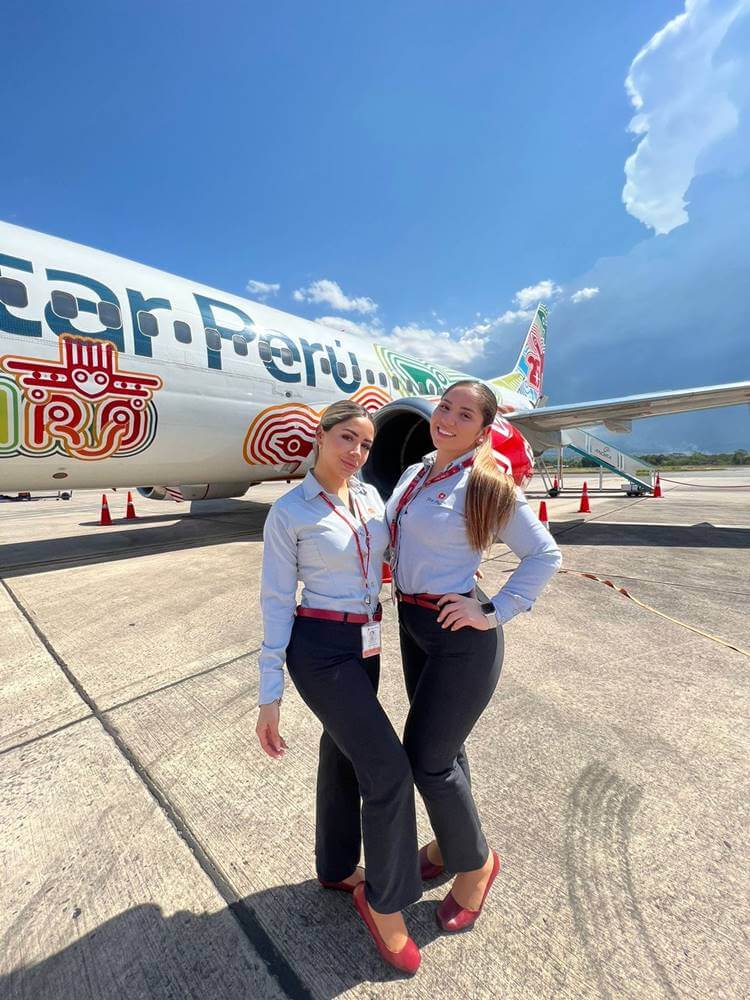 Application Process
Step 1: Prepare all the necessary documents
Carefully construct your professional portfolio as this will serve as the initial assessment for your application.  Prepare a digital copy of all the necessary documents such as your CV, Valid ID, cover letter, valid passport, diploma, and other certifications, beforehand.
Step 2: Submit your application online. You can submit your application on their official website listed below:
If you have further questions and inquiries, you can send them a message on their whatsapp account: 983-445-303 or their email address: atencionalcliente@starperu.com
Step 3: Attend the interview
If your initial application requirements is selected upon the queue of flight attendant candidates, you will have to undergo a series of interview. It is best to give all factual information about your qualifications and skills as any falsification or mere sugarcoating can lead to disqualification. You can conduct mock interviews and calls with the questions frequently asked during interviews such as "What are your strengths and weaknesses?", and "What makes a good flight attendants?"
Step 4: Participate in a flight attendant training program
All candidates shortlisted for the flight attendant job position must undergo a rigorous training. The program can be organized by other partnered institutions such as HanhAir and Flight Academy. The training should include first-aid, emergency and flight procedures, customer service, and other flight rules and regulations.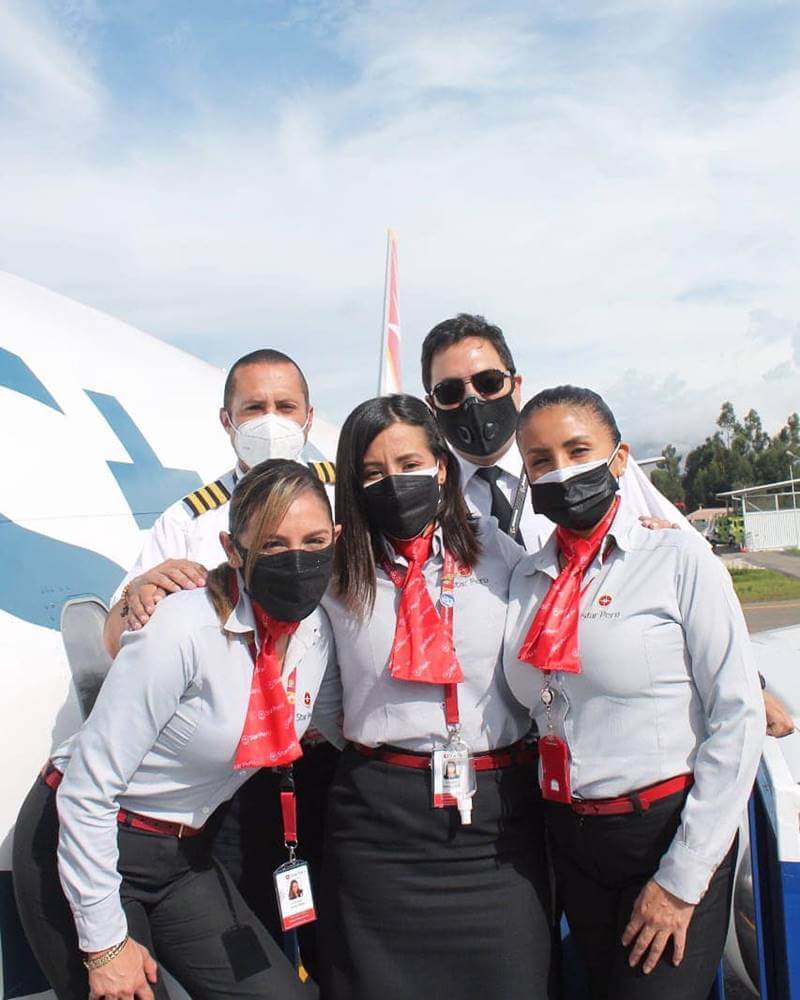 Salary & Benefits
Competitive starting salary of 5,060 PEN per month
Travel perks and packages
Store discounts and vouchers
Medical and life insurance
Travel opportunities to eligible family members and friends
Opportunity to meet new people from different cultural backgrounds
Video: Everything You Need To Know About Star Peru
Said to be the next flag carrier of Star Peru, watch this video to learn more about this Peruvian airline:
On May 24, 1997, Star Peru was listed by businessman, Valentic Kasyanov under the name of Regional Air Transport Services. They began their transport operations through commercial flights and has continuously expanded since then. After renewing the brand, they have completely changed the name to Star Peru. Over the years, they have implemented strategies that attract attention and spotlight, which helped them garner not only popularity but also helped the nation's tourism. At the moment, they have a fleet of 6 in-service aircraft, serving 8 mainly domestic destinations.
Photos: Star Peru Airlines Cabin Crew Uniforms
Check out these pictures of Star Peru crew so you can see what they look like in uniforms:
Frequently Asked Questions
The following are some of the common questions asked about Star Peru flight attendants.
1. Does Star Peru accept applicants with tattoos and piercings?
Yes, as long as the tattoos and piercings are not noticeable. Moreover, flight attendant candidates must display impeccable grooming and appropriate make-up and hairstyle.
2. What kinds of aviation services does Star Peru offer?
Star Peru offers scheduled trips for both passenger and cargo flights throughout the country.
3. What are the main obligations and duties assigned to flight attendants in Star Peru?
Answer all the queries of passengers
Liaise with other cabin crews, especially with the pilots
Prioritize and ensure the safety, comfort, and pleasant flight experience of passengers
Assist passengers and attend to their needs
Serve meals and beverages to passengers based on the Menu
Demonstrate safety procedures and other protocols
4. What should I wear during the interview?
During the recruitment event, both male and female applicants are anticipated to dress neatly in their business attire. Aside from this, they should display professional demeanor and proper etiquette without diminishing their own personality or authentic self.
5. Do they accept applicants without in-flight experience?
Yes, this job position is available to those who have no work experience but former cabin crews have an advantage during the application process.
6. Does Star Peru accept candidates with blurry vision?
Flight Attendants in Star Peru are allowed to wear contact lenses. As long as your vision problems can be corrected by this, they should not interfere with your daily tasks and obligations.
7. Do they accept applicants with criminal records?
No, they strictly conduct a background check for each candidate, ensuring that they have a clean criminal record
8. What languages should I learn when applying as a flight attendant in Star Peru?
All flight attendant candidates must be fluent in spoken and written English and Spanish. Moreover, candidates who speak other languages aside from these, have an advantage since not every passenger can speak English or Spanish.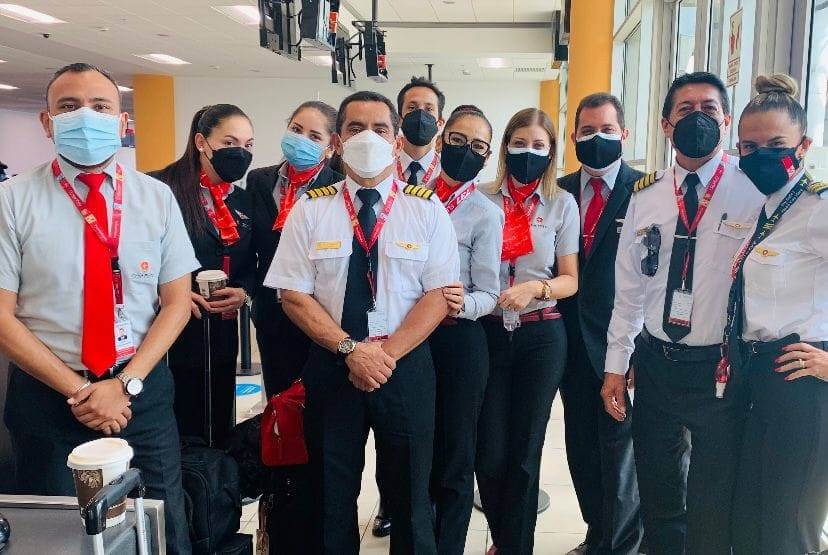 Summary
Star Peru is one of the main airlines in the country serving 8 different domestic destinations. Flight attendant candidates must first prepare an excellent work portfolio before proceeding with the application. They can check their official website or send Star Peru an email inquiry regarding the availability of the job position.
Every candidate must take in mind that a flight attendant job opens up many career opportunities, however, hands in huge responsibilities such as ensuring the lives and safety of everyone on-board.