The Royal Jordanian Airlines was established in 1963 to serve as the official airline of the Hashemite Kingdom of Jordan. Through modernizing its fleet, expanding its transportation infrastructure, and preparing talented staff for more organized work, Royal Jordanian Airlines has experienced consistent development over the years. In addition, Royal Jordanian joined the OneWorld airline alliance in 2007 as a result of its standing and intense rivalry on a global scale. In order to compete with major international airlines, the company is maintained its goal of creating cutting-edge network services that are widely used in the aviation industry.
Also Read: How to Answer: Why Do You Want to Work for our Airline?
Royal Jordanian cabin crew members are always responsible for making sure that their passengers enjoy safe and comfortable travel. This entails removing any potential issues before, during, and after each flight. If you've been considering joining the Royal Jordanian Airlines team, your decision is right. Here is the essential information you need to keep in mind to get a Flight Attendant Job at Royal Jordanian Airlines.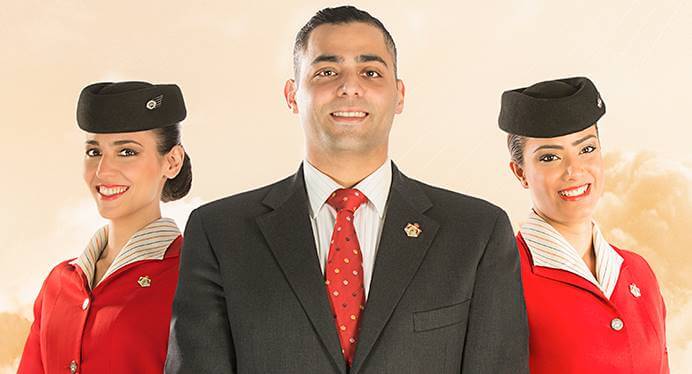 List of Requirements and Qualifications to Become a Royal Jordanian Cabin Crew
Royal Jordanian Airline's qualifications include several aspects, from your educational attainment down to your physical appearance. It is essential to know whether or not you are qualified to join their company and be a part of their community as this is your entrance ticket. With that being said, before applying, here are the qualifications that you should take a look at to see if this airline is the best fit for you:
The minimum age requirement is 20 years of age or older, while the maximum age limit is 30 years old.
You must be a citizen of Jordan.
You should be at least 158 cm (5 feet and 1 inch) tall, with an arm reach of 212 cm (6 feet and 9 inches).
Weight and height must be proportionate.
You must possess at least a High School diploma.
English language proficiency
It is not permitted to cover tattoos with bandages or cosmetics while wearing the uniform; tattoos should
not be visible at all times.
Physically fit
The Royal Jordanian Airlines hiring committee is searching for the following attributes in potential flight attendants:
Positivity and the capacity to empathize with others
Must be culturally sensitive and able to adapt to new people and situations.
The flexibility and willingness to manage a strict work schedule
You would also benefit from having a strong grasp of other languages.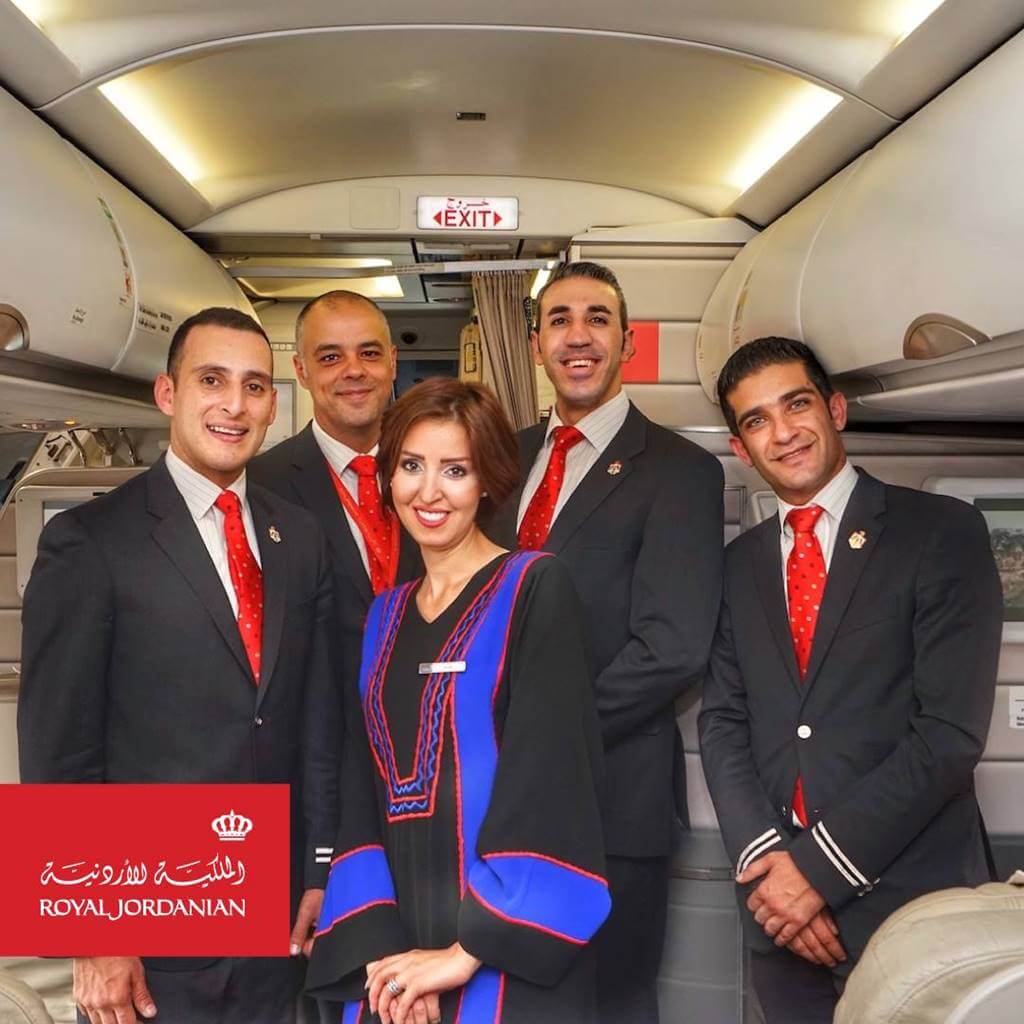 Application Process
Here's a step-by-step guide in order to send your application to Royal Jordanian Airlines. Please check out the procedure below:
Step 1: Click and go to the Royal Jordanian official career page. You can go here: https://careers.royaljordanian.com/
Step 2: Create an account on their page, it is required to create one to fully access the online application
Step 3: Anyone with an account can view the job vacancies available. Now you have to select the job title that you are applying for to proceed to the next step.
Step 4: You will upload your updated curriculum vitae, in this way the company will be able to view all your credentials.
Step 5: Once done, you may track your application on their career website for any updates.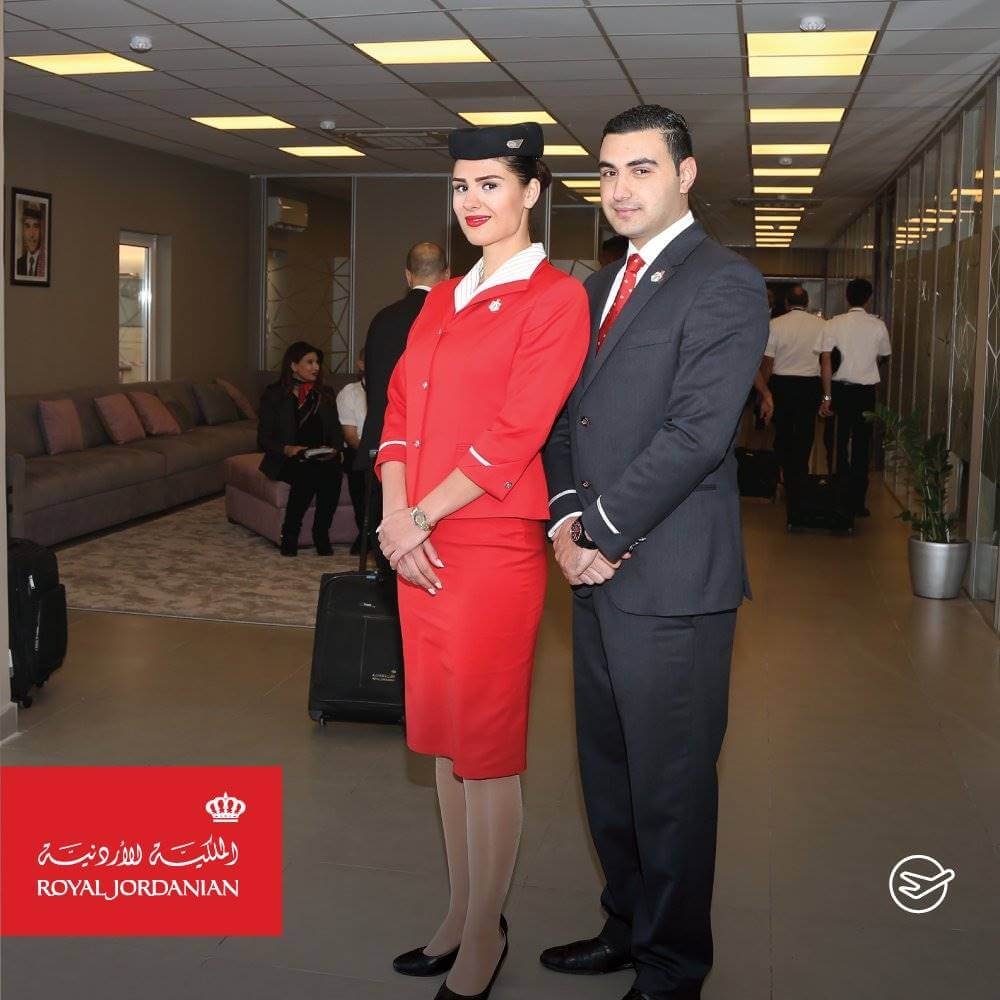 Salary and Benefits
Aside from the privilege of seeing the world up high, Royal Jordanian Airlines offers a basic pay of $1000 to $1500 per month. They also offer a whole bunch of benefits. Here are some of the benefits that you could get a hold of once you join their organization:
Health-related insurance
Sick pay
Bonuses
Free flight tickets
Extra pay
Allowances
Profit-sharing
Videos: Royal Jordanian Airlines; Crew & Benefits
Working in the world of aviation you'll get several benefits. In this video, Royal Jordanian Airline shows everything that you could get as you work in their company as a flight attendant. Multiple facts about the cabin crew's journey are also presented.
Being a flight attendant entails responsibilities like any other job, you must embody the objectives and values of the airline that you are about to work with.
Photos: Royal Jordanian Airlines Cabin Crew Uniforms
Check out these pictures of Royal Jordanian crew so you can see what they look like in uniforms:
Frequently Asked Questions
The following are some of the common questions asked about Royal Jordanian flight attendants.
1. Do Royal Jordanian Airlines employees receive a pay increase?
The employee could get an increase in their salary through promotions.
2. What should you provide as a credential to be considered for a position with Royal Jordanian Airlines?
An updated curriculum vitae and a recent full-body photo of yours.
3. Does Royal Jordanian Airlines hire both genders for the cabin crew?
They only accept women to work as cabin crew.
4. Are part-time employees accepted by Royal Jordanian Airlines?
Sadly, the airline is only searching for someone who can commit to working there full-time.
5. What are the obligations and responsibilities of a Royal Jordanian Airlines flight attendant?
You must be sure that you can provide Royal Jordanian Airlines with the qualities they require before submitting an application to work as a flight attendant. The following are some of the duties a Royal Jordanian flight attendant would need to be aware of:
Helping travelers with their seating and luggage needs.
Taking care of travelers in an emergency and performing first aid.
Before takeoff, everything needs to be checked and secured.
In charge of pre-flight duties
Completing all flight-related paperwork

Image: Royal Jordanian
Summary
It sounds like an adventure to travel the world, and that is exactly what flight attendants do for a living. Even if it could be challenging, you can always succeed with enough perseverance, patience, and hard effort. Continue to live with your lofty aspirations and start your career as a flight attendant. Begin your application today to join Royal Aviation Airlines.