Have you ever wanted to live the life of a flight attendant? In this article, we will be giving you all the details about joining Arkia's Cabin Crew family. Here, you will learn more about the Airlines briefly, the qualifications and requirements to pass the initial assessment when applying, the steps for applying, and some questions that you may ask.
Also Read: Tips on How to Ace the Final Interview
Being a cabin crew member of Arkia is a dream come true for many. If you are dreaming to fly, this would be a great opportunity to start the career you want for yourself. Remember that anything you want can happen if you persevere. The same applies when you want to get into the airline company you want to work for. Just continue wanting your dream job and you will eventually get it.
Overview of Arkia Israeli Airlines
After it became evident that there was a need for a regional airline to link Tel Aviv to different areas of the new state of Israel, particularly with Eilat, Israel's important port city on the Gulf of Aqaba, Arkia was formed in 1949 as Israel Inland Airlines. Flights began in 1950 using the De Havilland DH.89 aircraft, preceded by Douglas DC-3s, to connect up main cities in Israel from Rosh Pina in the north towards the port of Eil.
In the 1950s, the airline expanded rapidly by having to introduce the Handley Page Dart Herald 200 turboshaft airplane to its fleet between 1967 and 1968, allowing Arkia to expand with new lines to Jerusalem and Sharm-el-Sheikh. It also upgraded its fleet to the bigger DC-3 and worked two flights a day on the Tel Aviv-Eilat route. As Eilat kept growing in the 1960s, the travel company introduced the Handley Page Dart Herald 200.
Kanaf Arkia purchased Arkia's remaining equity in March 1980 and combined the two companies. During the 1980s, the airline aggressively expanded into the worldwide charter marketplace as well as aircraft maintenance. Kanaf-Arkia Airlines (70 percent) and airline staff currently own the airline (30 percent). Jordache Enterprises' Nakash brothers purchased a 70% stake in Knafaim in 2006.
The airline also stated that it would add two Boeing 737 aircraft to its inventory in the next two years and four Boeing 787 Dreamliner airplanes in order to be delivered in 2012 to its fleet over the next two years. The 787s were chartered to Norwegian Air Shuttle by MG Aviation's leasing subsidiary, and the order was switched to MG Aviation's leasing subsidiary. An order for four A330neo aircraft was issued in place of the original order. When Arkia received its first Airbus A321LR aircraft in November 2018, it became the first customer to get the type.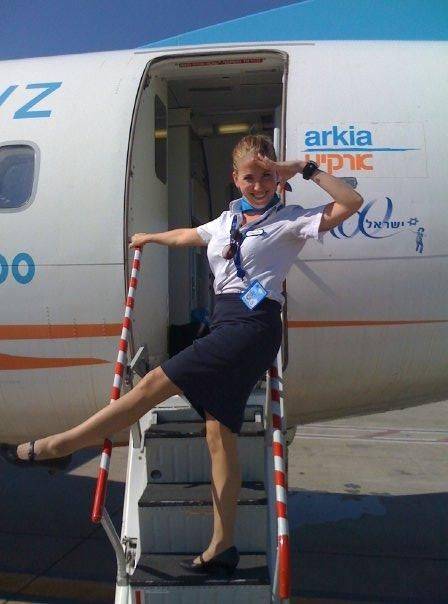 Responsibilities
The first thing to discuss about Arkia after its history would be your responsibilities while you work there. We know that being a flight attendant would take a lot of work, but what exactly do you have to do? It is essential to know that the main thing you would have to focus on as a flight attendant would be your passengers. You have to make sure that you can live out the company's goal to its customers, which is to put their needs and comfort as your top priority.
It is always important to know deep inside that you can do these things to the best of your ability. Arkia greatly values their clients, so to be able to be part of the family, you have to be able to show that you can fulfil the responsibilities of being a flight attendant. Saying this, here are some of the things that you are going to be doing as a cabin crew member.
The flight attendant is in charge of ensuring the passenger's safety, comfort, and well-being.
You are also required to greet and welcome passengers and ensure that they are seated in a comfortable position aboard the plane.
They must interact with the terminal to make sure that all of the passengers who were supposed to be on the plane have arrived.
In addition, the flight attendant sells items from an in-flight catalogue, such as souvenirs, perfume, and cosmetics.
Each flight's sales must be meticulously recorded in handwritten records.
Control, maintain, and protect the cabin.
Assist travellers with particular requirements (children, disabled persons, and others)
Write and file flying incident reports.
Follow all aircraft laws and regulations to the fullest.
Accept passengers' orders.
Passengers should be shown emergency equipment and given information on how to utilize it.
Before taking a flight, always do a safety check.
Assist passengers in locating their seats
During an emergency, you have to assist the passengers and cabin personnel.
Be able to stand up for long periods of time.
Be able to bend down and reach above for as much as possible (this is for luggage and such)
To conduct currency calculations and deliver the exact change, you will need solid numeracy skills, as well as clear and understandable penmanship for report writing and monitoring records.
A lovely look and demeanour, a friendly and confident attitude, a genuine interest in and ability to deal with people, and a willingness to work hard are all personal qualities.
Here are some of the personal qualities that they are also looking for in an applicant:
English proficiency
Having a second language is a definite advantage.
Customer-centric
Looks professional
Problem-solving and critical-thinking abilities
Can work with a team
Ability to manage one's time
Excellent communication and interpersonal abilities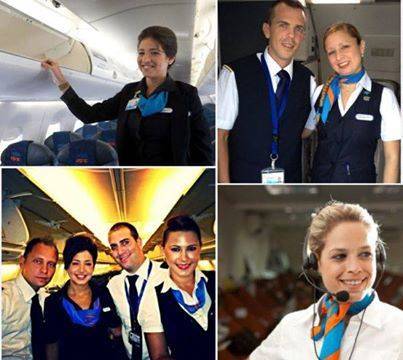 Qualifications
Of course, knowing your responsibilities and everything that you would be doing is not enough. To actually be able to start your job, the company has to deem you qualified to do so. This means giving them an idea of who you are as a person, your capabilities, and the like. This is where qualifications to become an Arkia cabin crew member come in.
Here, the company would require you to be able to exhibit both the physical and mental requirements that they are looking for. This is done by looking at multiple aspects and making sure that you reach them, such as weight, height, appearance, and so on. With that said, here are some of the qualifications to become an Arkia cabin crew member.
Candidates who have worked on the A320 aircraft are preferred.
A passport that allows you to travel freely over the world
You need to have the ability to pass a Class 2 medical exam if physically and mentally fit.
Competitive remuneration at a good rate
You have to be at least 18 years of age
You have to be able to swim unassisted for at least 200 meters.
You must be 160 cm (5 feet 2 inches) to 187 cm (6 feet 1 inch) in height
Be able to speak and write in English at a high standard
Five-year history that can be verified
A check of your criminal record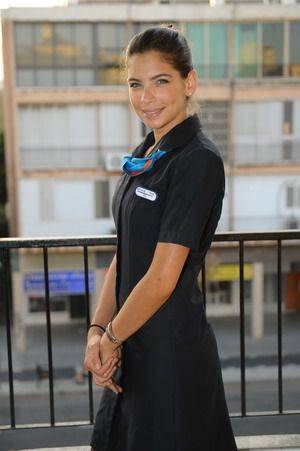 Document Requirements to Prepare
We are here to help you have a smoother application process, which is why we have added all the documents that you need to prepare for and submit. The submission of complete files is one of the most crucial steps in applying because this not only shows the hiring team that you can follow instructions but also shows them what you can offer to their airline. Moreover, this process is where the company makes sure that they know who they are hiring.
With that said, here are some of the document requirements that you would have to prepare for a smoother application process.
Application form
A valid passport
High school diploma or something with the exact equivalent as this
Updated criminal record
Your updated photo
How you present yourself through forms can be so important. Usually, this is where they get their first impression of the person that they are going to be hiring. Since applications are online, the first physical view of you would be through your photos on a screen. Thus, you must make sure that you are able to show your best side as possible. Here are some tips for you to look your best and professional in the photos.
Make sure that you are using a white background.
If you are smiling in the photo, it is best for you to show your teeth.
Always be mindful of your posture, make sure that you are standing properly.
Make sure that your stance, while proper, must also be relaxed.
Do not forget to keep your hands at your sides.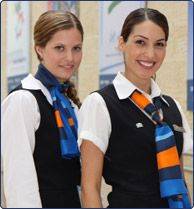 Where to Apply for a Job for Arkia Airlines Online?
If you are interested in applying for Arkia and think you have what it takes, then you should go check out their website for more information about all the job vacancies, offers, and so much more. You can also head to their LinkedIn profile.
How to Become a Cabin Crew for Arkia Airlines
Below are the simple and easy-to-follow steps on how to apply for the Flight Attendant job for Arkia Airline.
Step 1: Go to their website
The first step to applying to be a cabin crew member for Arkia would be going to their website. Here you would be able to know all the potential jobs that you could take, more information about the positions that they are offering, how many slots they have left for each vacant position, and the like.
This step is vital as it gives you the chance to see what the best job in their company is for you, as well as know what the jobs that you could apply for are.
Step 2: Submit your application form
Once you have chosen the job for you, it is time to submit all the forms that they are requesting for. The requested forms and such can be found in the 'documents to prepare section' of this article. Make sure that all your forms are complete and honest. Incomplete forms could lead to delayed processing of your application form or even complete rejection.
Step 3: Wait for the airline's update regarding your application form
Now that you have submitted all the necessary forms, all you have to do would be to wait for your form to be processed. The company will be reaching out to you for more information if you get chosen to proceed to the next stage of the hiring process.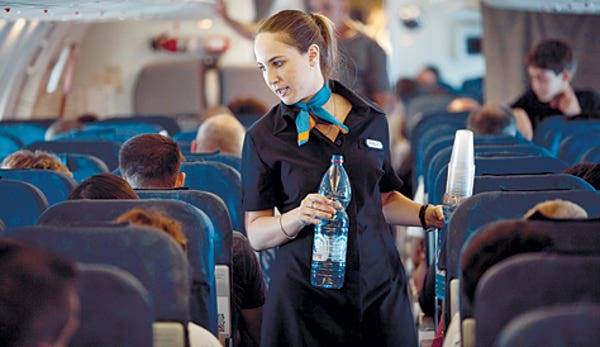 Monthly Salary of an Arkia Airlines Flight Attendant
Since Arkia is one of the biggest airlines in Israel, they have a variety of impressive salaries for their employees. For the base pay of their flight attendant, you can earn up to ₪1K – ₪2K every month. This is just the starting payment. Your monthly income could also increase as you continue to show exemplary service to the company and its customers.
If you are worried about not getting any benefits as you continue to work for the company, worry not, for they present its employees with numerous perks. Aside from the new memories and people that you are going to meet, Arkia has you secured with insurance and a lifetime supply of experiences.
Travel benefits
Health insurance
New experiences
Meeting new people
Overnight stays in hotels
Competitive salary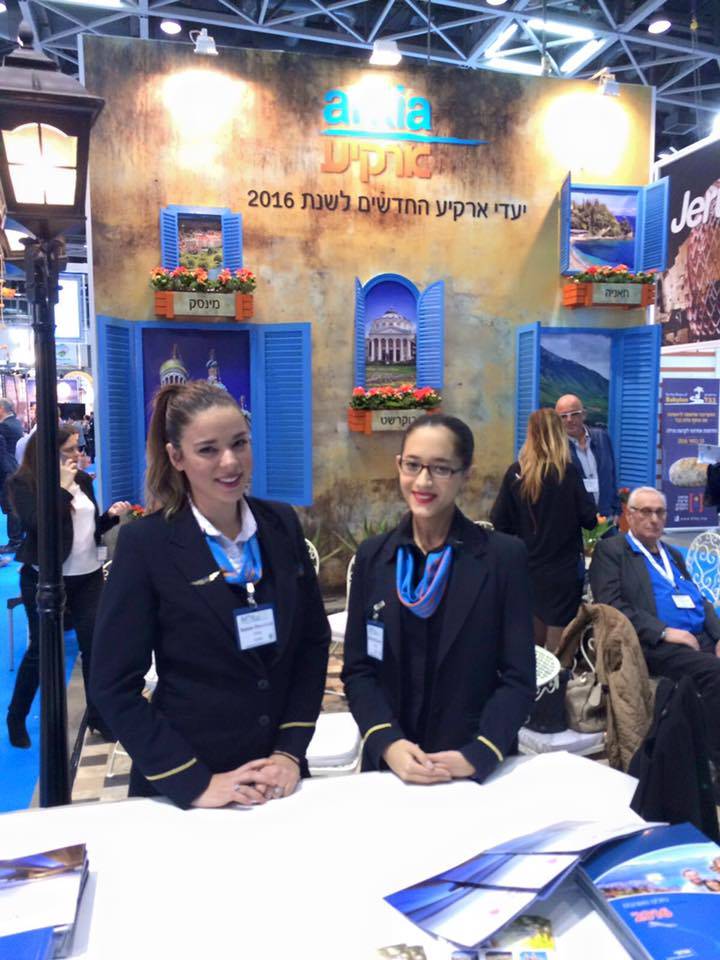 Video: Flight Attendant Hiring Process
Cabin crew positions are available across the globe, and you can learn more about the application process here. Here are the vlogger's recommendations:
Always have a plan in place.
Before the final interview, do your homework and review the company's profile.
Maintain a professional demeanour.
Participate in all activities on the day of the test.
Show your enthusiasm for the event and your friendliness will go a long way.
Disclaimer: This is a video uploaded by a flight attendant vlogger who shared her experience being a cabin crew member. Take note that every crew has a different experience, but this will help give you an idea what to expect when you work for Arkia.
Photos: Arkia Airlines Flight Attendant Photos
Check out these pictures of Arkia Airlines Flight Attendants in uniform. If you wish to imagine yourself being part of this company, check out these photos to give you an idea about working for this airline:
Frequently Asked Questions
Here are some common questions you may have as you go about your application for Arkia Airlines as Flight Attendant.
1. Will my salary as an Arkia flight attendant increase?
The base pay for an Arkia flight attendant is ₪1K – ₪2K every month, but it can eventually increase with time, promotions, and other factors.
2. Do I have to know how to swim to be able to qualify?
Yes, to be able to qualify, you must show proof that you can swim unassisted for at least 200 meters.
3. Do I have to learn other languages?
You just have to be fluent in speaking English as well as have good skills in writing in English.
4. Will Arkia give me a lot of benefits working as a cabin crew member?
Yes, they can give you multiple benefits such as health insurance, travel perks, competitive salaries, and so much more.
5. What is the minimum height requirement to be able to apply in Arkia?
You should be at least 160 cm (5 feet 2 inches) to be able to apply to Arkia's cabin crew.
6. What is the minimum age allowed to apply in Arkia's Cabin Crew?
You have to be at least 18 years old to be able to qualify Arkia's minimum age requirements.
7. Is there a maximum age allowed to apply in Arkia's cabin crew?
There is no maximum age allowed to apply in Arkia's cabin crew. As long as you reach the minimum age, you are allowed to apply.
8. What is the maximum height requirement allowed to be able to apply in Arkia?
You should be no taller than 187 cm or 6 feet 1 inch to be able to apply in Arkia.
9. What is the lowest educational attainment that Arkia accepts?
You must at least have a high school diploma or something that is equal to this.
10. Will I have to go through cabin crew training?
All airlines, including Arkia, would let you go through cabin crew training before you can officially work on a plane. You can view the video in this article to learn more about how they train their cabin crew employees.
12. Does Arkia allow you to cover tattoos with cosmetics?
No, the airline does not allow you to cover your tattoos or any visible piercings with cosmetics or bandages. They are only allowed to be covered by your cabin crew uniform.
Summary
If you have been dreaming about touring the world, discovering new places, and learning new cultures, then a job as a flight attendant really is the perfect job for you. As a flight attendant, there are multiple things to keep track of. While the work can sometimes be stressful and pressuring, it can never compare to the number of experiences you would gain, new memories to keep, and plenty of people to share all the experience with.
With that said, if you have been going through a hard time with the entire hiring process, it is important to remember that these things, like all other things, would take some time. As long as you know that you are capable of doing the job and can offer so much more to the company that you are applying for, then you should never give up. There would be a perfect airline out there for you that would be happy to offer you the dream job that you have wanted to pursue. With that said, we do hope you are able to reach your cabin crew dreams and be able to explore the world and everything it has to give you.
Contact Information
ARKIA
Address: PO Box 39301, Dov Airport, 61392 Tel Aviv, Israel
Telephone Number: +9723 5629331
Website: https://www.arkia.co.il/
Facebook: https://www.facebook.com/ArkiaIsraeliAirlines/
Instagram: https://www.instagram.com/arkia_airlines/?hl=en
Twitter: https://twitter.com/travelarkia
LinkedIn: https://il.linkedin.com/company/arkia