In 1997, in Shymkent, Kazakhstan, a gathering of pilots, aircraft mechanics, and aviation enthusiasts met to celebrate the sky. Their love of flying and desire to assist the country in the development of a solid transportation infrastructure, together with their faith in success, aided in the formation of SCAT Airlines.
Also Read: Athens Layover Guide: Best Things to Do in 24 Hours
The squad was made up of 17 like-minded individuals who worked together to protect the facility, as well as aircraft technicians and flying crews. They established the offices and created the documentation after painting the planes themselves. Today, the company's fleet includes primarily owned Western aircraft, operating more than 80 domestic and international air routes and offering up to 10 new destinations per year. If you can contribute significantly to the airline's success and are eager to learn and grow on a continuous basis, join their fleet now and be a part of their cabin crew team. Here are the things you need to prepare.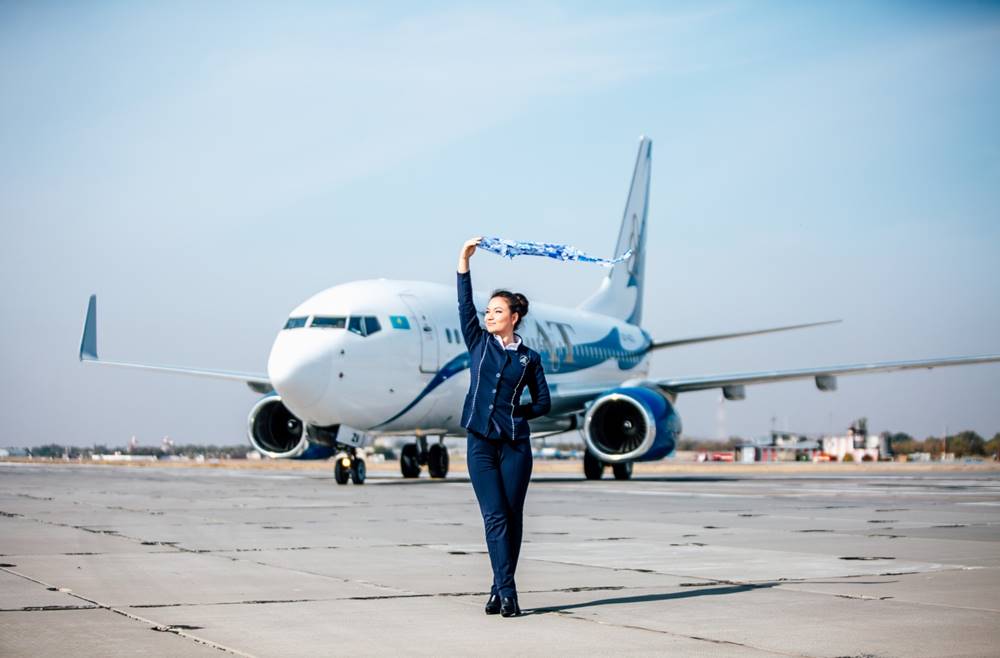 List of Requirements and Qualifications to Become a SCAT Airlines Cabin Crew
Must have at least High School Diploma.
You have to be a passport holder.
Your height must be proportional to your weight.
No eyeglasses, though contact lenses may be allowed.
No visible tattoos and scratches.
Must follow SCAT Airlines uniform standards.
You must be well-groomed and portray a decent look.
Must be physically and mentally stable.
You will be required to undergo a drug test, and you should be willing to do it every time it is needed.
You must be willing to submit medical test results.
You must be able to serve food and beverages to passengers.
To handle stressful and emergency situations, you need to be patient.
You must be able to swim a specific distance given by the airline.
Willing to undergo a background check.
Excellent communication abilities.
You must be able to focus, restrain, and resolve conflicts.
Responsibilities:
Give passengers warm greetings, in this way, they will feel welcomed and they will see you as approachable.
Assist passengers in finding their seats.
Help them load their baggage on the overhead bins whenever needed.
Explain the airline and government safety regulations during the flight.
Make passenger announcements.
Demonstrate safety equipment to passengers.
Respond to passenger inquiries or resolve conflicts.
Passengers should be served food and beverages.
Assist passengers to safely disembark from an aircraft.
Examine the aircraft for any lost or suspicious luggage.
As a Flight Attendant, you also need to make flight reports.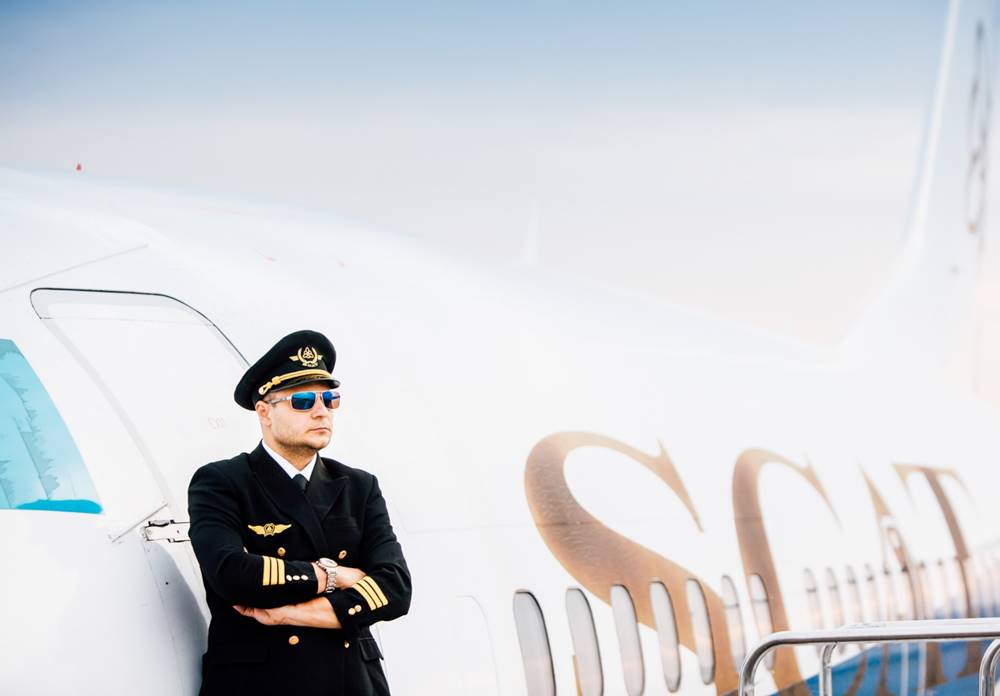 Application Process
Step 1: To apply for a Cabin Crew position at SCAT Airlines, you need to go directly to their website. You can go here:  http://www.scat.kz/en/
Step 2: At the top part of the home page click on "ABOUT US" and then you will see a dropdown menu, click on "CAREERS."
Step 3: Check if there is a written guideline with indicated email address, sometimes they let you send application and documentations through a designated email address.
Step 4: Prepare all the requirements or documentation needed for your application ahead of time. When completing an online application for a Cabin Crew position, make sure to provide true and correct details about yourself. Double-check your details before submitting the form.
Step 5: Once shortlisted, they will notify you through call or email. So, keep your lines up and always check for their message.
Step 6: You need to pass the initial interview so you can proceed to the next phase of the hiring process. After passing all the assessments needed, you will undergo the necessary training and medical examinations.
Salary and Benefits
In Kazakhstan, a Flight Attendant normally earns roughly 276,000 KZT per month. Salaries range from 135,000 KZT to 431,000 KZT. This is the average monthly payment, which includes housing, transportation, and other perks.
Discounted Tickets
Medical Insurance
Retirement Plans
Incentives
Video: SCAT Airlines 25 years with you
This silver anniversary video of SCAT Airlines shows who are the tough people behind their successful fleet. Each person inside an airline has their important part. Let's start with those behind the limelight, those staff who maintains the condition of each aircraft, Cabin Crews who are happy to serve passengers the whole trip, and of course Pilots who ensure everyone will get there safely.
Photos: SCAT Airlines Cabin Crew Uniforms
Check out these pictures of SCAT Airlines crews so you can see what they look like in uniforms:
Frequently Asked Questions
The following are some of the common questions asked about SCAT Airlines:
1. What type of airline is SCAT Airlines?
SCAT Airlines is a low-cost airline in Kazakhstan.
2. Can I be recruited via video call interview?
Yes, but as part of the application process, you will still be required to attend a face-to-face interview. A lot of assessments will be done in flesh, so don't get dependent on the virtual hiring process.
3.

Can I apply for a cabin crew position even without experience?
Most airlines accept aspiring applicants who want to start a career in the aviation industry as a Flight Attendant without any related experience. In fact, there are options where you can apply as an" experienced" or "fresher Cabin Crew." Anyways, you will see details through their job postings if there is required experience in the aviation industry before applying.
4.

What characteristics do they seek in flight attendants?
Every employer wants energetic, motivated, knowledgeable, and flexible employees who can work in a fast-paced and demanding environment like an airline fleet.  If you can contribute significantly to the airline's success and you are eager to learn and grow on a continuous basis, join their fleet now.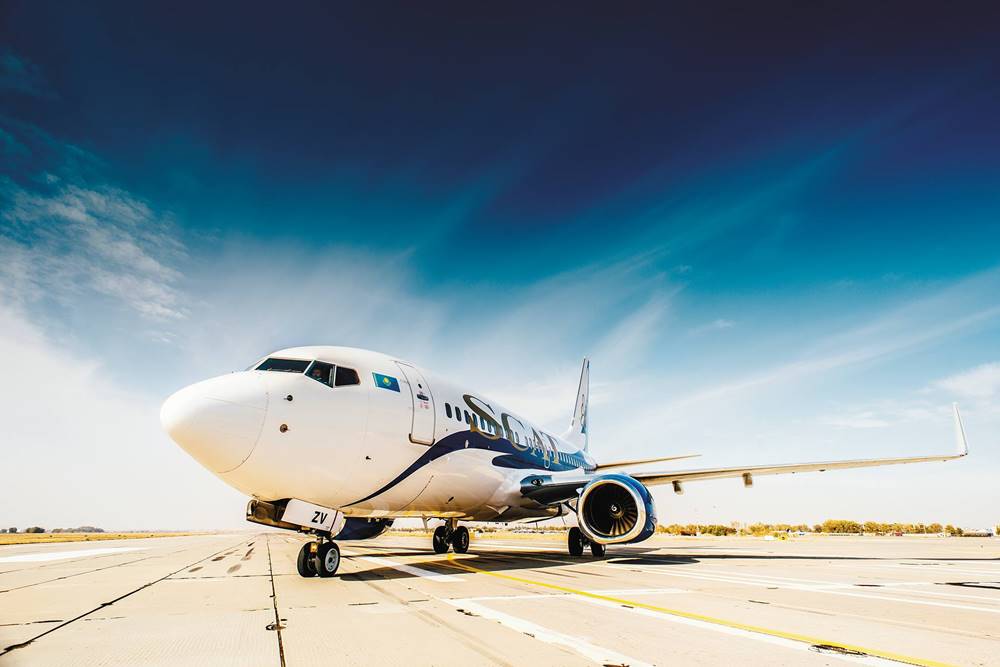 Summary
SCAT Airlines' goal is to provide safe and low-cost travel in their base country – Kazakhstan that meets international safety standards. And this is what makes being a Flight Attendant not so easy. You have to deal with different nationalities with different attitudes, and provide customer service with very long patience and discipline. If you have a heart for these things, then you might be the perfect fit the airline is looking for. Get a chance to be SCAT Airlines Flight Attendant now!