When it comes to traveling, Cathay Pacific Airways is one of the most popular airlines. With its large number of planes and passengers, they also have much staff for different positions. If you dream of being a flight attendant, you might be interested in applying for this company.
Cathay Pacific Airways is a great airline to work with, whether as a fresh graduate or an experienced professional. It has numerous perks, and it has a relatively high salary. While it might not have the highest wages, it is still above average.
Also Read: Essential Qualities a Cabin Crew should Possess according to a Top Airline's Recruiter
Since it is a popular airline, you can expect the competition to be tough during hiring season. If you want to increase your application chances or learn how to apply, this article can help you.
The team from Cathay Pacific is responsible for putting Hong Kong's airline company an international leader in the aviation business. Because of this, Cathay Pacific is looking for committed and talented individuals who can continue to help the company become known in terms of providing world-class customer service.
If being a flight attendant has been your life-long dream, here is your chance to grab the opportunity to have a high-flying career. Aside from joining one of the best in the aviation industry, you will also undergo extensive training to improve your interpersonal skills and help you grow as a person.
Before you send your cabin crew application online, be sure to know the list of requirements needed.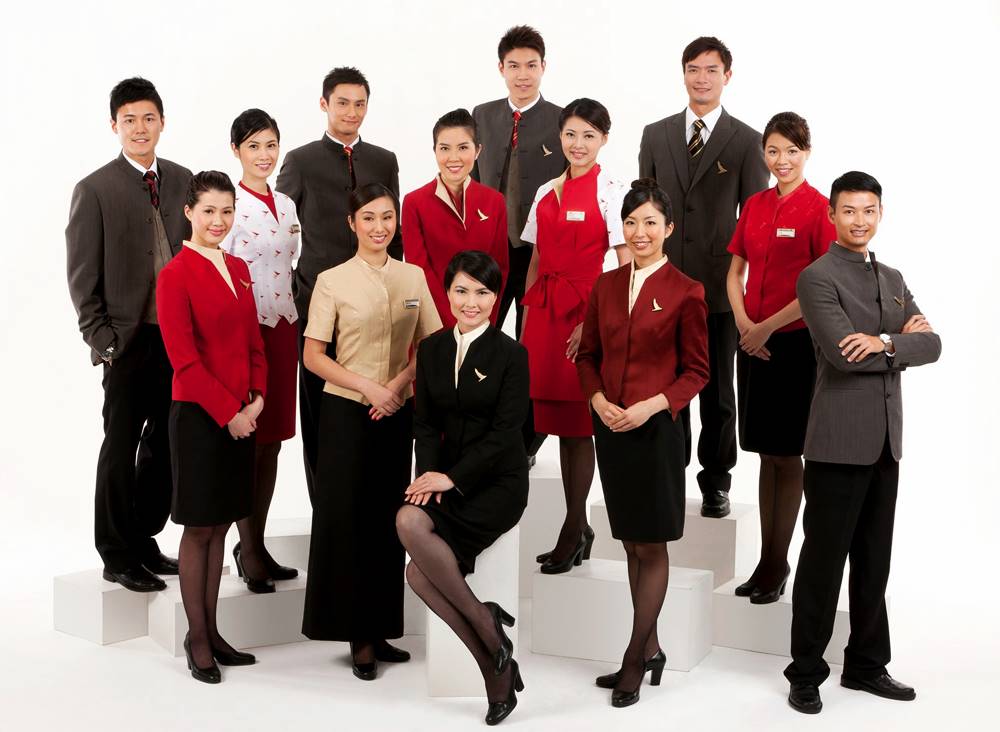 Overview
Flying to more than ninety cities and 35 countries across different continents, Cathay Pacific Airways is one of the biggest airlines in the world. It is among the top five largest airlines regarding sales, market capital, and passenger traffic.
This award-winning airline has created a brand of continuous quality service. It provides various cabin classes for local and international destinations as a corporation. Although some cabins have more perks than others, Cathay Pacific Airways offers excellent planes and staff, even for economy class cabins.
While its main base is in Hong Kong, it has domestic hubs in certain countries. Each one houses hundreds to thousands of employees.
Responsibilities
As a Cathay Pacific Airways flight attendant, you will get specific responsibilities required by the airline. Since this airline is famous for its quality service, you should do your best to uphold the same standards as one of its employees.
When you become a cabin crew member, you get these key responsibilities.
Demonstrate excellent interpersonal and customer service skills
Meet and exceed flight passengers' expectations
Carry out the necessary safety and security procedures
You are also required to perform other duties, including those listed below.
Perform safety and security flight checks
Attend to security, comfort, and food needs of passengers
Assist passengers during emergencies
Provide demonstrations on safety and emergency procedures
It is essential to remember your duties as a flight attendant. Keep these lists of responsibilities in mind to always do your job correctly.
Qualifications
Unlike other airlines, Cathay Pacific Airways has fewer requirements for individuals who want to apply as cabin crew members. There is no minimum height requirement that you would need to reach for one.
If you are interested in working for this company, here is a list of the physical, educational, personality, and skill qualifications you need.
Physical Requirements
Must be at least 18 years of age
Must reach the minimum 208 centimeters for arm-reach on tiptoes
Must be physically fit and healthy for flights
Must pass the medical test
Educational, Personality, and Skill Requirements
Must have proficiency with the English language
Must have permanent residency in the base country
Must be proficient with at least one of these languages: Bahasa Malaysia, Cantonese, Hindi, Indonesian, Japanese, Korean, Mandarin, Tagalog, Thai
Must have a professional and customer-oriented mindset
Document Requirements to Prepare
When you take the first step of the application process – the online application – you must submit a list of required documents. Make sure that you only attach valid papers and files. These are going to be verified once you become a flight attendant candidate.
Listed below are the documents that you need to submit for your application.
Valid passport
Colored passport photograph
Birth certificate
Latest resume
Where to Apply for a Job for Cathay Pacific Airways Online?
For Cathay Pacific Airways, job applications start online. If you want to look for open positions, you can visit https://careers.cathaypacific.com/jobs/search. If you are specifically looking for flight attendant and cabin crew positions, you can go to https://careers.cathaypacific.com/our-teams/customer-service-in-the-air-and-on-the-ground and click apply now.
Step by Step Process Application to Become a Cabin Crew for Cathay Pacific Airways
You need to complete five steps before becoming a cabin crew member for Cathay Pacific Airways. Here are the five steps. Each stage will have detailed explanations to help guide you.
Step 1: Fill out and submit your online application.
The first thing you need to do is fill up and submit your online application form. To proceed with your online application, you will need to visit the link for customer service and flight attendants. You can find a clickable button that will direct you to your preferred position.
Depending on the availability, you will see different bases of operations. Proceed with your chosen base – it is advisable to pick the one where you live, if applicable. You will fill up a form, and you will need to attach your required documents. Double-check your attached documents and text fields. Then, you can finally submit it.
When submitting your application form, you can do it online or directly to a recruiter. In this phase, you need to prepare all the necessary requirements that they need including your impressive resume.
Step 2: Make necessary preparations.
Cathay Pacific Airways will contact prospective applicants within six weeks. If you are still waiting, use this time to prepare. Aside from a digital interview, you will need to go through a series of group and individual assessments. To ace them, you need to train whenever you have the time. Review possible questions for your interview and refine your skills.
Step 3: Take the digital or phone interview.
If you become a candidate, the airlines will contact you through email. You can either have a digital or a phone interview – though this will be the company's choice. When you proceed with your interview, remember that first impressions count.
For this part, the hiring manager will screen you by asking what you know about the company and give you the opportunity to highlight any accomplishments that you have according to the CV you've submitted.
Make sure that you can adequately discuss and showcase your skills and related experience. Keep calm and voice out your answers correctly.
Step 4: Finish different assessment tests.
You will get a scheduled assessment date if you have passed the initial interview. During this day, you will take several assessment tests. You will go through medical and physical examinations. You will also attend group activities that include interviews, discussions, and debates for various topics and scenarios. Lastly, you will also need to take a written and audio test for your English skills.
Step 5: Ace the final interview.
Cathay Pacific Airways might contact you within a week or two for a final interview. This will be your last test, and if you ace it, you are now a flight attendant for the company. During this interview, you will have a face-to-face, individual consultation.
Take note that you're not the only one shortlisted so you better give your best to show them that you are worthy to represent the company.
Make sure you understand your resume because you will be asked about it. Also, prepare for standard interview questions, just like with your digital interview. Finally, ensure that your interpretation and English skills are up to the task. You will need them here.
If you've successfully passed the final interview, you will be asked to complete some online assessments and in-person aptitude tests for the management to identify whether you are indeed knowledgeable about the position you're applying for. Only those who are shortlisted are given the chance to proceed to the next step. You can expect for loads of activities such as role-playing exercises, case studies, written tests, group and one-on-one interviews, and more.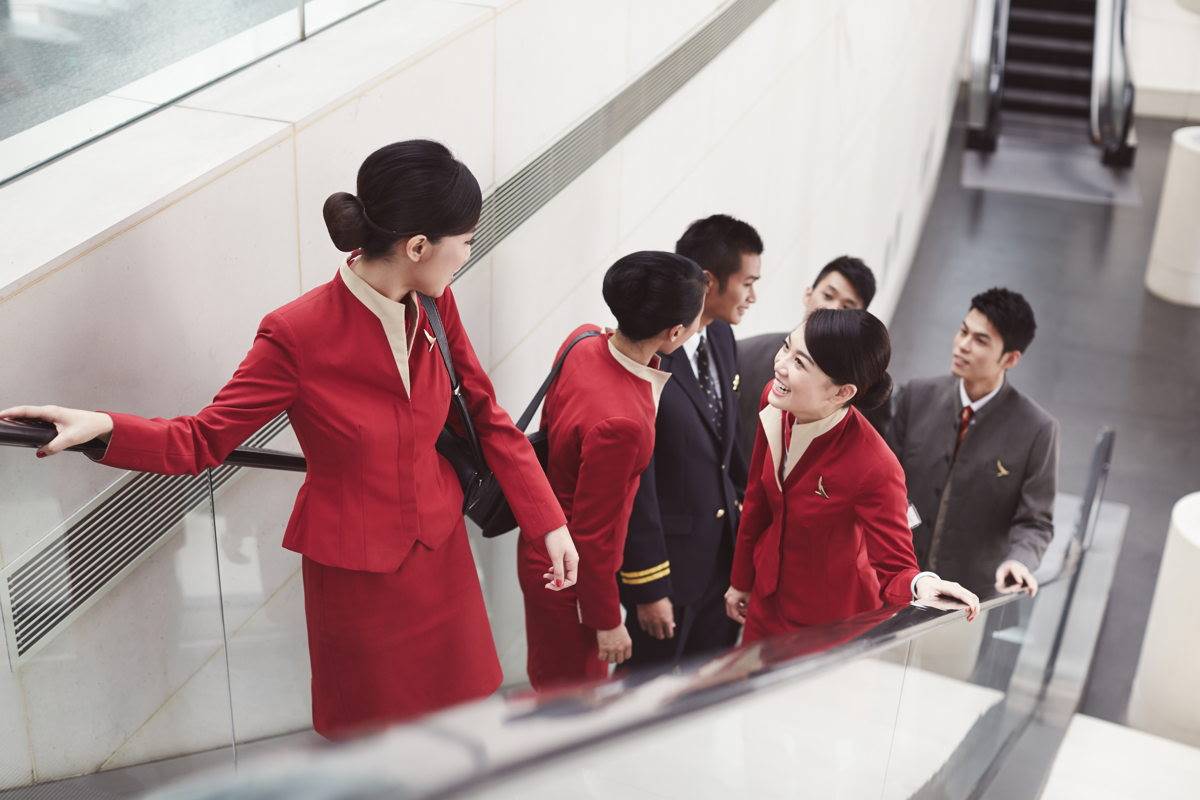 Monthly Salary of a Cathay Pacific Airways Flight Attendant
When you become a Cathay Pacific Airways flight attendant, your salary will depend on the number of hours you have worked during the month. The minimum amount would be $1200, but it can go as high as $3000 monthly.
Remember that this is the average rate – you can get even higher wages through promotions and raises.
Benefits as Crew
When you become part of the Cathay Pacific Airways cabin crew, you can enjoy perks and benefits. This list includes:
Flexible work schedules
World-class training
Safe working environment
Concessional travel perks for crew members and eligible family members
Comprehensive insurance packages
Medical coverage
Paid vacations and time offs
Retirement plans and salary packages
Video: Tips to Successfully Pass Interview for Cathay Pacific
Check out this cool video tutorial which showcases tips and important details about how to become a cabin crew for Cathay Pacific. This video is helpful especially if you want to know more about the recruitment process, what are the requirements, interview questions, and other general information about Cathay Pacific. If you're interested in getting a job at Cathay Pacific, check out the video below:
Video: A Day in the Life of a Cathay Pacific Flight Attendant
Cathay Pacific Airways have their Youtube channel. In one of their videos, they showcased the daily life of one of their flight attendants, Grace Hui. She shows the different daily tasks for flight attendants – sanitation, meal and drinks preparations, pre-flight briefings, and more.
Aside from learning the different daily routines of the job, you can also learn some tips from this video. Take Grace's advice and follow these tips to do well in your career.
Once you wear your uniform, act the part.
Do your packing the night before.
Perform last-minute checks.
Listen attentively to briefings.
Pay attention to even the most minor details.
With these tips, you will not only do better with your job. You also get the opportunity to enjoy your job more.
Disclaimer: This is a video uploaded by Cathay Pacific's own Youtube channel. Take note that every crew has a different experience, but this will help give you an idea what to expect when you work for Cathay Pacific Airways.
Working at Cathay Pacific Airways
Being a flight attendant is never an easy thing to do, which is why Cathay Pacific makes it a point to reward their crews with a lot of adventures while going back and forth around Asia. Having a balanced work-life is truly helpful as the workload can become heavy every now and then.
The company gives you the opportunity to enjoy a different atmosphere everyday as a part of the work challenge, being able to meet a lot of people in the industry, and learning new things every day.  Knowing all these things can really be exciting to someone who wants to become a part of this amazing company, so we have gathered information to help you determine which part of the hiring process you're at!
Photos: Cathay Pacific Crew in Uniform
Check out these photos of Cathay Pacific cabin crew in uniform so you can get an idea of the outfits they wear. If you plan to become a flight attendant here, you can picture yourself in their outfit.
Frequently Asked Questions
If you are interested in being a flight attendant or cabin crew for Cathay Pacific Airways, you might have some questions on your mind. Here are the most common questions and answers for any application and requirement inquiries you may have.
I did not receive any contact from Cathay Pacific Airways. Can I resubmit my application?
If you do not receive any contact after six months, you can ask them for your status. If you do want to resubmit your application, you can. However, make sure that it is six months after your application and not a day earlier.
Do I need to learn Mandarin?
You do not need to have Mandarin language skills to be hired. However, this can give you an advantage against other applicants.
Is there any way to reach out to Cathay Pacific Airways about my flight attendant status?
You can send an email to flightattendant@cathaypacific.com. While it is not advisable to contact them first, you can send an inquiry message if you have received no response after six weeks.
Is there any minimum height requirement?
For Cathay Pacific Airways, there is no minimum height requirement. Instead, it would be best if you reached the minimum arm-reach.
Do I need to know how to swim?
It is not explicitly stated in the requirements. However, you will undergo some training that needs you in the water. While you will be provided life jackets, you should learn how to swim for future emergency purposes.
I have dyed hair – is it allowed?
You must wear your natural hair color when you get the job. Natural hair color is also the preferred choice for both submitted photo requirements and interviews.
Do I receive training once I get accepted?
Yes. Once you have passed the final interview, you will be scheduled for induction training.
Once I become a Cathay Pacific Airways flight attendant, can I transfer to another base?
Staff can transfer to another base. However, successful transfer depends on availability and eligibility.
What should I do if I get rejected?
If you get rejected, the best thing you can do is build up your necessary work experience. You do not need to work as a flight attendant for your venture. Instead, you can take on customer service jobs. You can also work on refining your skills and creating a better resume.
I do not have 20/20 vision – can I still become a flight attendant?
Yes. While you cannot use glasses on the job, you will be allowed to wear contact lenses for your vision.
Summary
Applying for a new job is intimidating. This feeling is amplified when you choose a competitive position for Cathay Pacific Airways, one of the largest airlines in the world. However, even if you are not confident, you can still test your skills and get experience. One of the things you need to do is ensure that you have excellent interpersonal skills.
As a flight attendant, you will have to interact with passengers during flights. Cathay Pacific Airlines is more likely to hire you if you prove excellent communication skills.
Cathay Pacific has successfully maintained a good reputation over the years by going the extra mile for their passengers. For this airline company, their duty is more than just to assist the passengers with their needs. Their true role is to bring people to their destination safely.
Cathay Pacific surely knows how to make their passengers comfortable for every flight, especially for those with special needs. And for that reason, a lot of aspiring cabin crews began to dream to become a part of an airline company that genuinely cares about their passengers.
While there are various tests and assessments that you need to take, it will all be worth it in the end. Once you become hired as a flight attendant for Cathay Pacific Airlines, you can enjoy the fruit of your hard work. You will get a high initial salary and will work in a safe and progressive work environment.
Contact Information
Cathay Pacific Airways
Address: Cathay Pacific City 8 Scenic Rd Hong Kong
Telephone Number: 180011102720
Website: https://www.cathaypacific.com/
Facebook: https://www.facebook.com/cathaypacific/
Instagram: https://www.instagram.com/cathaypacific/
Twitter: https://twitter.com/cathaypacific