If you want to know the details about being a cabin crew for El Al, here, we summarize the process about applying for this Israel airline, such as the overview of the company, the requirements you need to submit, the qualifications of being a crew member, the steps on how you can apply, and some FAQs to help you answer your questions.
Also Read: 5 Common Answers to Why Do You Want to Be a Cabin Crew
Have you been wanting to make your dream of flying and exploring the world come true? In this blog, we will be giving you all the essential details to apply for El Al's cabin crew. From requirements to documents to prepare, we have all the information you would need. With that said, we wish you good luck and hope you thrive in the Airline and transportation industry.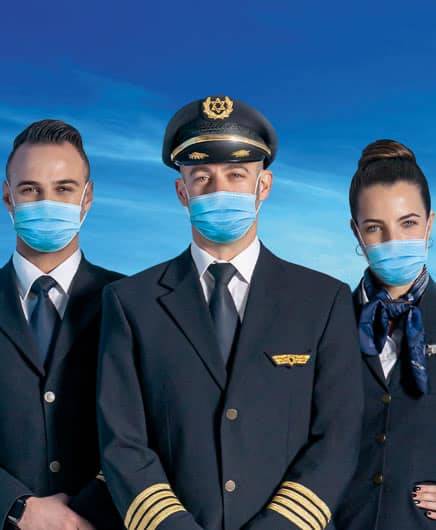 Overview of El Al Airlines
On July 31, 1949, EL AL, Israel's national carrier, launched its first planned trip from Tel Aviv, Israel, to Rome and Paris. The El Al designation was given to special trips by Israeli DC-4 and C-46 aircraft taken from military transportation service after the State of Israel was established in May 1948 and well before the creation of El Al. The Hebrew word 'El Al' is derived from the book of Hosea in the Bible, and it translates 'to the heavens' or more lyrically 'to the heavens.'
The airline began humbly, with two old DC-4s bought from American Airlines in early 1949 — 4X-ACC nicknamed 'Rechovoth' and 4X-ACD labelled 'Herzl' — its first operational passenger aircraft. The majority of the first pilots were airmen from the United States, England, South Africa, and other nations who operated combat transports for Israel as volunteer groups during the War of Independence.
For the past several decades, El Al has played a variety of important roles for Israel and the Jewish people. Through massive immigrant airlifts, the travel company brought back the Biblical prophecy of returning Jews to Israel "on eagles' wings." They began with Operation Magic Carpet in 1949-50, which got Yemenite Jews to Israel, and Operation Ali Baba in 1951 when El Al flights saved Jews and escaped oppression in Iraq. During 1990, in Operation Exodus, El Al began transporting hundreds and thousands of Jews from the old Soviet Union and Eastern Europe. In May 1991, Operation Solomon performed the remarkable rescue of thousands of Ethiopian Jews.
To this day, El Al has had uniformed officers and armed security guards on board each flight since 1968, after the incidence of terrorist assaults targeting two of its aircraft. To ensure its passenger's and plane's safety, the company spends more than double as much as the other airlines. It has the most rigorous and well-respected aviation safety system on the planet.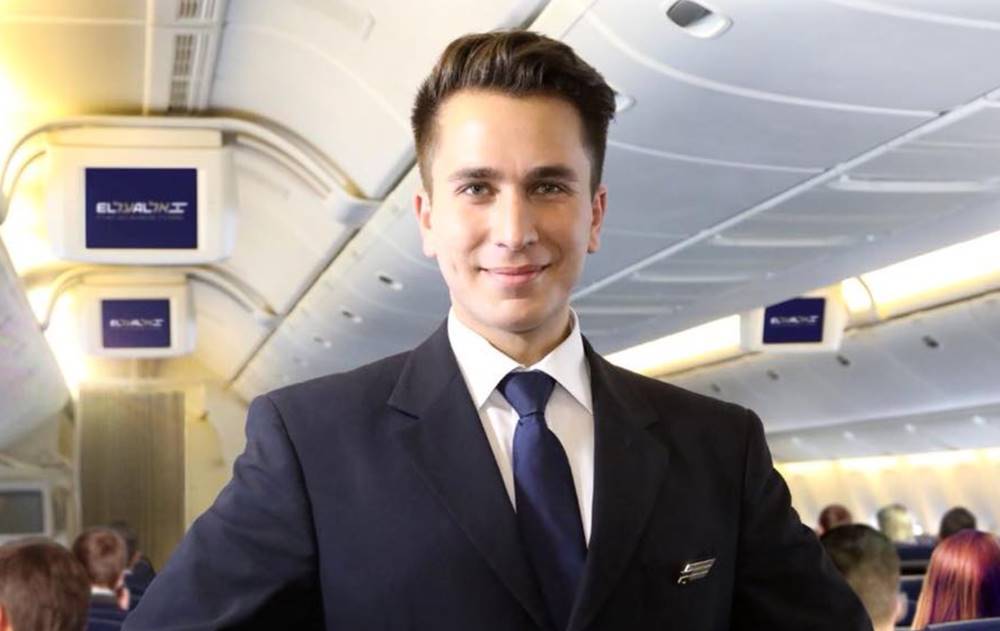 Responsibilities
El Al has one interesting history and unique history, which is why it makes sense you would want to serve such a heroic airline. Saying this, the first step to becoming a part of their cabin crew family, you would have to be aware of what they do and practice while on their shift. This means knowing the responsibilities of an El Al flight attendant.
Of course, El Al does not just hire anyone. They want to hire the best of the best. Before accepting applicants, they want to know who you are and what you can do for their customers. With that said, before applying, it is essential you understand what you are going to be doing in their company. What exactly are your responsibilities? Well, we have gathered a list that would help you be aware of what qualities you should be displaying to be chosen as part of the next El Al group of flight attendants.
You will always be required to lead the passengers to safety.
You need to be able to walk with confidence at all times and display kindness to the travellers.
You are responsible for assisting the passengers in exiting the aircraft and landing on the inflatable escape ramp or moving to a safe location on the ground.
To discuss flight specifics, climate, and service contracts in the pre-flight briefings.
Checks for safety before taking off
Between flights, clean the cabin parts of the aircraft to ensure that they are in good working order.
Ensures that the ship's food, beverages, as well as other supplies are well stocked.
Initiates passenger check-in, assists with seat assignment promptness, and ensures that all carry-on bags and personal things are correctly stored in the overhead or under-seat storage areas.
Demonstrates how to properly use oxygen masks, seat belts, flotation gear, and safety/emergency measures.
Assists in delivering in-flight meals and beverages and collecting money as needed
Answers queries concerning flight information from passengers such as questions about delays, aircraft details, service, weather, time, and a lot more. Reacts to any in-flight situations by assisting passengers as needed, such as offering first aid and filling out injury reports.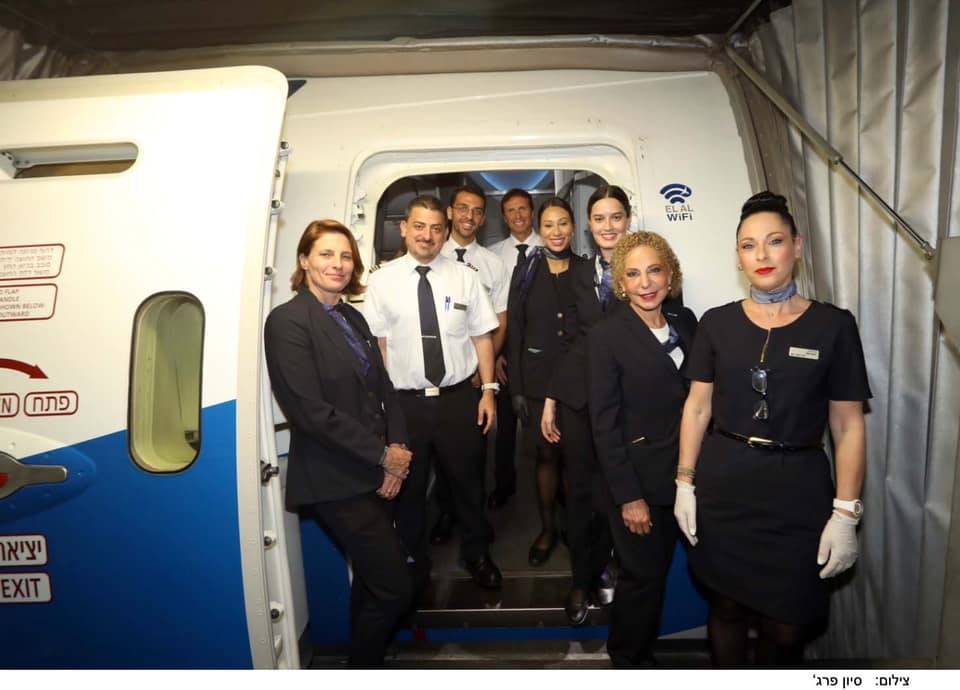 Qualifications
As much as showing that you are more than capable of treating passengers correctly and strictly following the country's vision and mission, they still have certain physical and mental qualities that they are looking for in their applicants. To them, or to any airline for that matter, the person they are hiring must reach the standards they have put out. These said standards may include height, weight, physical and mental health conditions, and so much more.
During the hiring process, this is one of the most crucial things that they are going to be looking out for and, frankly, would greatly influence the hiring committee's decision on whether or not you are welcome to join the company. So, before applying, you both must reach El Al's qualifications and have sufficient proof that you are more than qualified enough. Saying this, here are some of the qualifications to become an El Al cabin crew.
At the very least, a high school diploma is required.
Excellent written and verbal English skills (knowing additional languages are considered to be a plus)
Men should be between 170 and 185 cm, while women's height should be between 165 and 180 cm.
There must be a proportion between height and weight.
A stunning appearance
You must be at least 18 years old to be eligible
To meet the needs of the company, you must be medically fit.
You must be able to swim unassisted for at least 200 meters.
Ability to pass a Class 2 medical exam if physically and mentally fit.
Competitive remuneration at a good rate
A passport that allows you to travel freely over the world
Self-motivated, energetic, and enthusiastic
5-year history that can be verified
Have a clear criminal record
Customer satisfaction awareness and strong representation skills.
Having the ability to work in a multicultural setting is a must.
To stimulate the company's continued improvement using a proactive approach.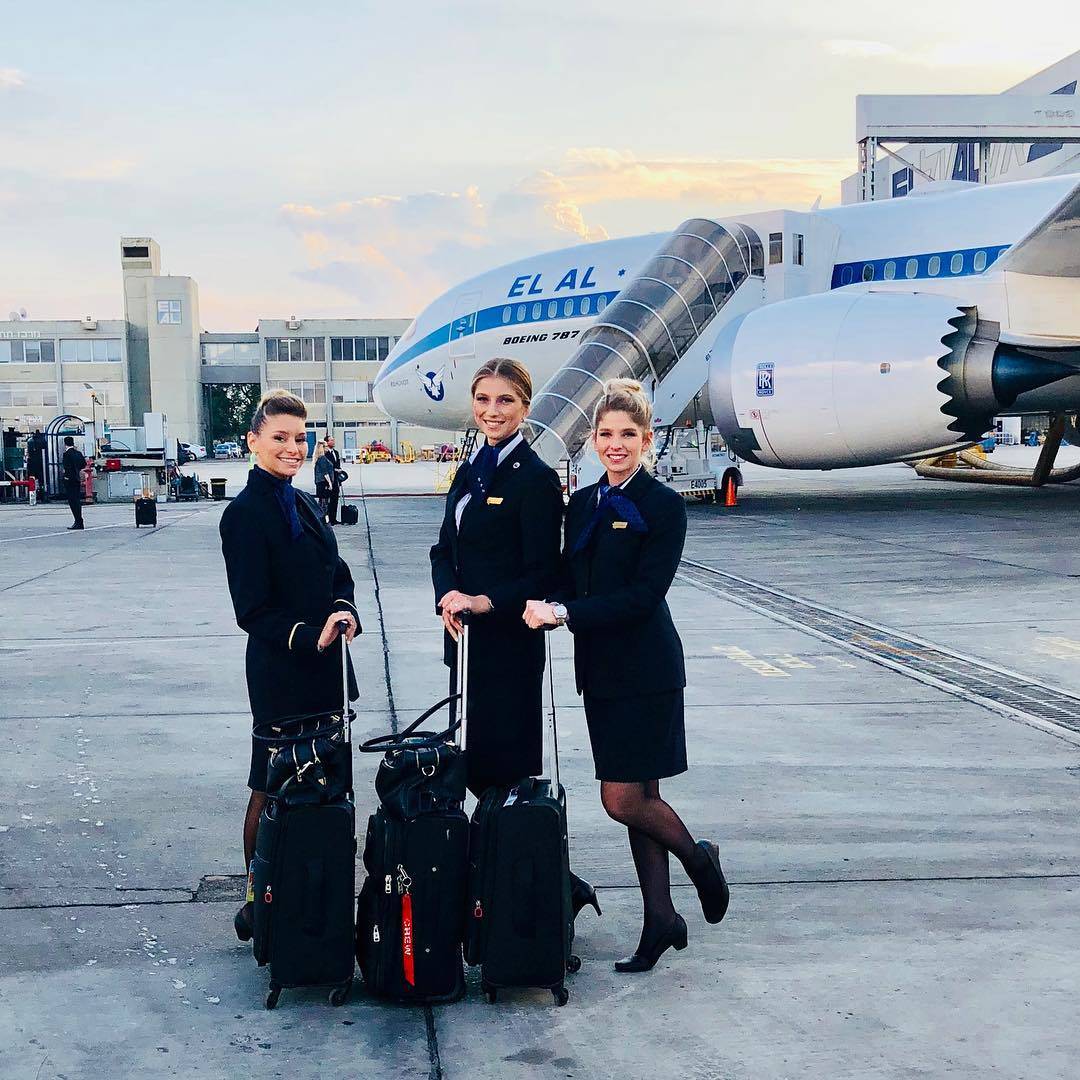 Document Requirements to prepare
Along with your application form, they would be asking for multiple files to verify your capabilities, educational attainment, criminal record, and so much more. With that said, we have compiled a list for you to go through to make sure that you have the smoothest application process possible.
It is important to be able to give all the files that they are asking for, as the lack of this could result in delayed processing or even total rejection of your application. To make sure that these scenarios would not happen, please look at our list below and make sure that you all have these documents available and ready to submit along with your application form.
A valid passport
An updated criminal record
A document containing the information on your past work, benefits, salaries, and the like
Recommendation from your previous employer
High school diploma
Your updated photo
While the list may not be long, we have to make sure that they show the best parts of ourselves. With that said, we have rounded up a bunch of tips to make sure that you look your absolute best in the photos that you will be submitting.
The photos are one of the first impressions the company would make about you as these are presented before you see them face to face. As such, it is important that you are aware of the basic requirements when it comes to submitting a professional updated photo of yourself.
Always make sure that the background of your photos is white. This is the known standard for almost all types of images.
Make sure that your good side is seen, which means that smiling in the photo would be recommended
It is also best if you show your teeth in the photo
Make sure that the smile is natural and not forced
Ensure that you are standing properly, relaxed, and not too stiff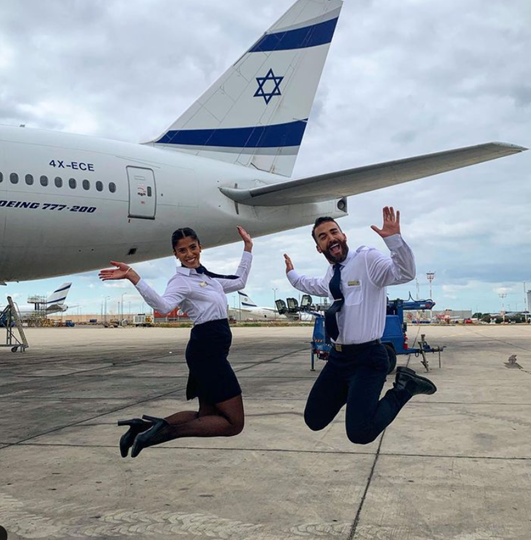 Where to Apply for a Job for El Al Online?
For those of you interested in applying, we recommend you to check out the career page of El Al. This way, you can get daily news and updates about almost everything relating to their application processes, such as job vacancies, salary, responsibilities of each position, and a lot more. You can also visit the airline's LinkedIn page.
How to Become a Flight Attendant for El Al
Here is a step-by-step guide on how to apply for the role of Flight Attendant for El Al. Just follow these simple instructions and you're on your way to your dream job.
Step 1: Go to the company's website
The first thing to apply for El Al's cabin crew would be to go to their website. There, you would be able to know whether or not the cabin crew job that you like is currently accepting applicants. It is important to make sure that before preparing anything, you know that the company really is looking for people to fill the spot that you want to apply for.
Step 2: Prepare the documents asked of you
Once you have made sure that the company is looking for applicants for the cabin crew position that you have wanted to apply for, it is time to prepare the documents. Make sure that your documents are complete and updated. Once you have made sure that the requirements they are asking for you are ready, then you can submit your application form.
Step 3: Wait for any updates
After submitting your files, the whole processing could take some time. Just be sure to keep your email, mobile numbers, and any communicating device that you have open. This is where they would contact you if you have reached the next stage.
With that said, all you have to do is wait for any updates for the next steps that you would have to take. After passing the first stage, you would have to undergo multiple evaluations and interviews from the screening committee. You can learn more information regarding this once they have reached out to you.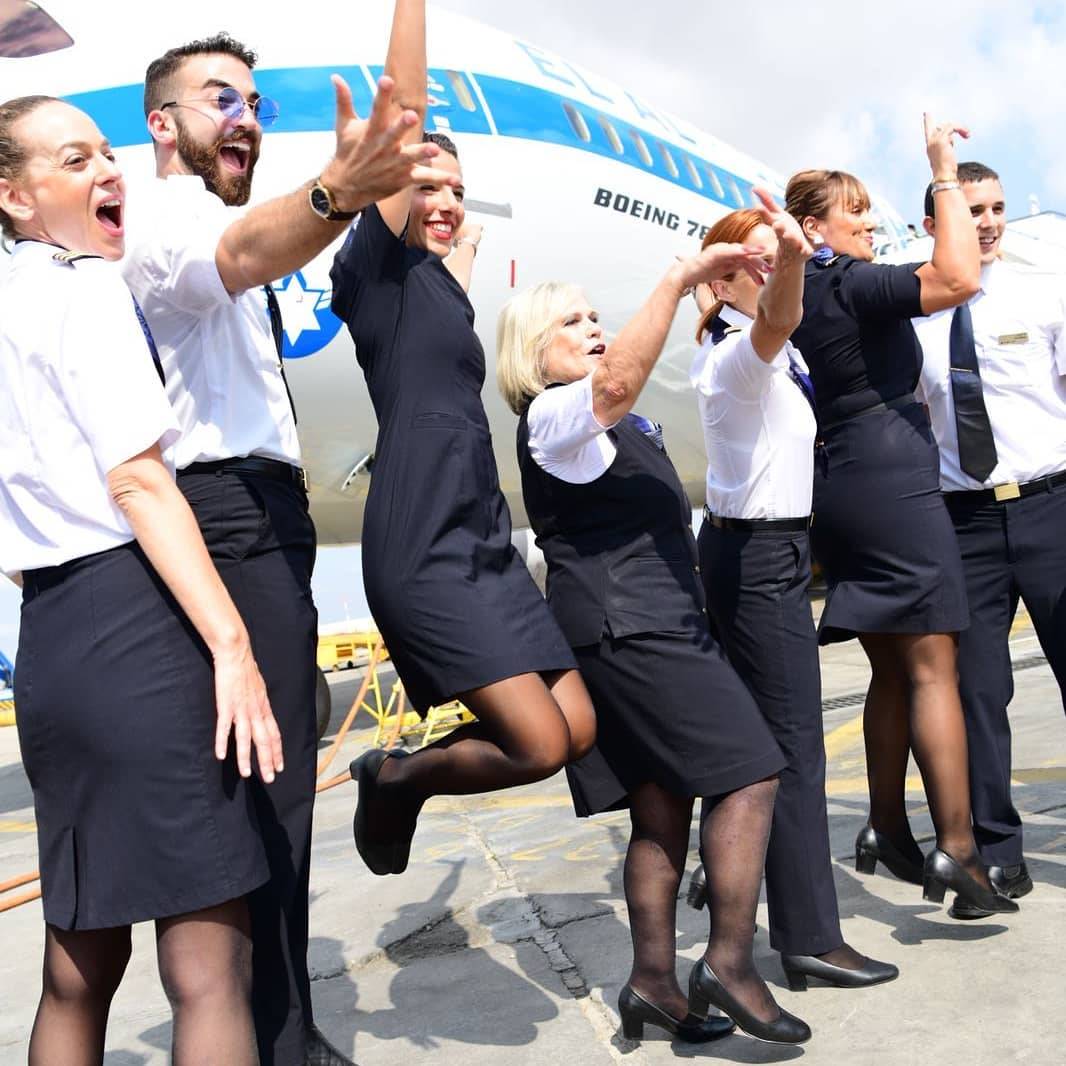 Monthly Salary of an El Al Flight Attendant
Before applying, it is essential to consider all aspects and have all the information regarding the job. This includes the salary for an El Al flight attendant. The average salary that they offer to flight attendants who are starting would be ₪ 74.98 an hour. You have to make sure that what they could give you would be something that you are willing to work with. Lucky for you, we were able to find and give you the most basic pay that you can get as the airline's flight attendant.
With that said, while this is the most basic pay, your salary can increase over time. They increase as you continue to show outstanding loyalty and service to the company. Moreover, it could also be increased as you rise the ranks and get promoted to a much higher position. Other than the salary, of course, the airline also gives its employees multiple benefits, benefits such as:
Health insurance
Free flights
Multiple travel benefits
Energetic environment
Retirement insurance
Paid Vacation leave
Meet new people
See the world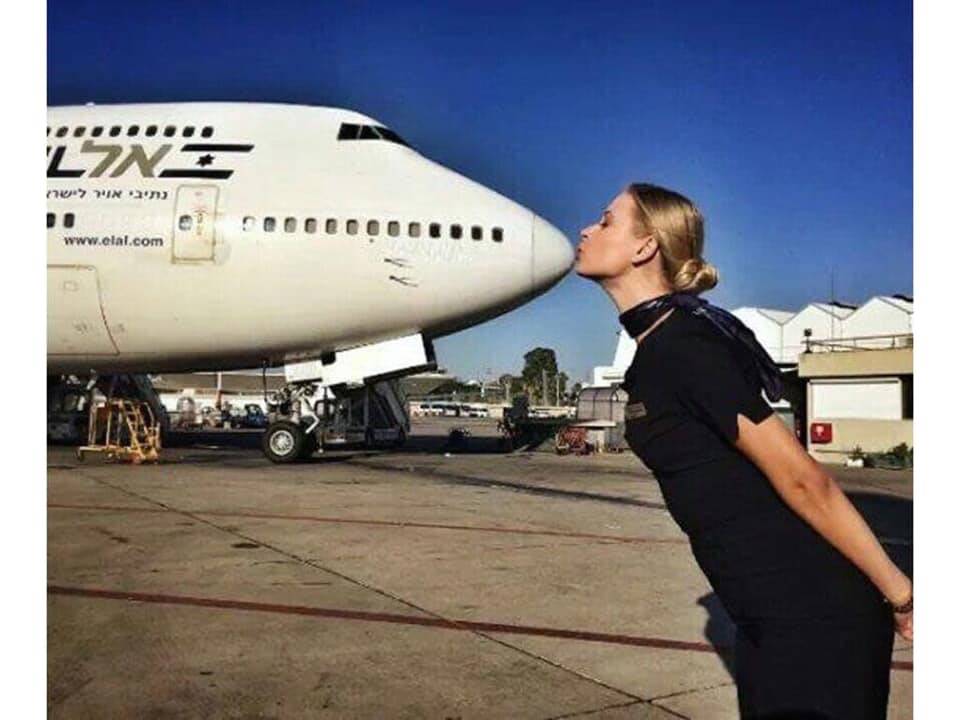 Video: EL AL Airlines Inflight Safety Video
In this video, El Al will be giving all the important safety requirements that passengers would have to adhere to. For those interested in applying, the video would give you an idea of what you have to look out for and what your responsibilities are going to be while with passengers.
The video gave advice on flight attendant things such as:
How to fasten seatbelts, which is something you would be demonstrating to passengers every flight
Making sure passenger's seats are in the proper position
Checking and ensuring luggage are stored properly
Evacuation map
Seating requirements
Photos: El Al Israel Airlines Flight Attendant Photos
Check out these beautiful and exciting pictures of El Al Airlines Flight Attendant. If you wish to be a part of this company, check out these photos to give you an idea about working for the airline:
Frequently Asked Questions
Below are common questions asked by applicants interested in the position of Flight Attendant for El Al.
1. What is the minimum age allowed to apply in El Al?
The minimum age allowed to apply in El Al is 18 years old.
2. Does El Al consider flight attendant training as work hours?
The airline does consider your flight attendant training as work hours.
3. What is the lowest educational attainment that you can have when applying to El Al?
You at least have to have a high school diploma or something equivalent to this.
4. Does El Al give out benefits to its employees?
Yes, they do. They give a lot of benefits such as health insurance, free travel, and retirement insurance.
5. Can my salary increase?
Yes, your salary can increase over time when you get promotions and bonuses.
6. Is El Al's flight attendant training paid?
Since the training is considered as work hours, you will also get paid for the duration of your training.
7. What is the minimum height allowed to apply in El Al?
For men, you have to be at least 170 cm or 5 feet 5 inches, while for women, you have to be at least 165 cm or 5 feet 4 inches to be allowed to apply.
8. What is the maximum height allowed to apply in El Al?
The maximum height for men would be 185 cm or 6 feet 1 inch, while for women, you have to be no taller than 180 cm or 5 feet 9 inches.
9. Do you have to know how to swim to be able to qualify?
You have to be able to swim for at least 200 meters without any help from others.
10. Do you have to know other languages aside from English?
Their only main requirement around language would be to have high knowledge in reading and writing in English. Knowing other languages, however, is considered a plus.
Summary
We know that applying for a new job can be challenging. There are so many things to consider. We always have to make sure that we can work with what the company offers, interact with new people and the like. Nevertheless, all the benefits of being a flight attendant can bring you a lot of joy in the workplace.
With that said, we hope you have found our cabin crew to be helpful, and we wish you luck as you try to spread your wings, soar, and reach the career of your dreams. Being a member of the airline and transportation industry is one of the most prestigious jobs out there. Plus, working here would supply you with a lifetime of precious memories. If you do wish to apply, we will be leaving all the contact information of El Al down below.
Contact Information
EL AL
Address: Ben Gurion Airport, Israel
Telephone Number: 1800-800-677
Website: https://www.elal.com/en/OtherCountries/Pages/default.aspx
Facebook: https://www.facebook.com/EL-AL-190215064328288/?brand_redir=132431720177562
Instagram: https://www.instagram.com/elalisrael/?hl=en
Twitter: https://twitter.com/el_al_airlines?lang=en
LinkedIn: https://www.linkedin.com/company/el-al-israel-airlines
Youtube: https://www.youtube.com/user/elalairlines