Transavia France is one of the best and trusted airlines in the country of France. In this article, you will learn a lot of things about the hiring process of the airline, including the requirements needed and the qualifications.
Also Read: 7 Important Job Qualifications to become a Flight Attendant
Transavia France is one of the most go-to airlines for people staying in France. With its low cost, affordable, and comfy services, it is no surprise it is currently climbing its way to the top of the airline lists. If this is an airline you most certainly would want to go for, do not worry because we got your back. In this article, we will be discussing everything Transavia France related. From qualifications all the way down to document requirements and salary, this post would give you everything you need.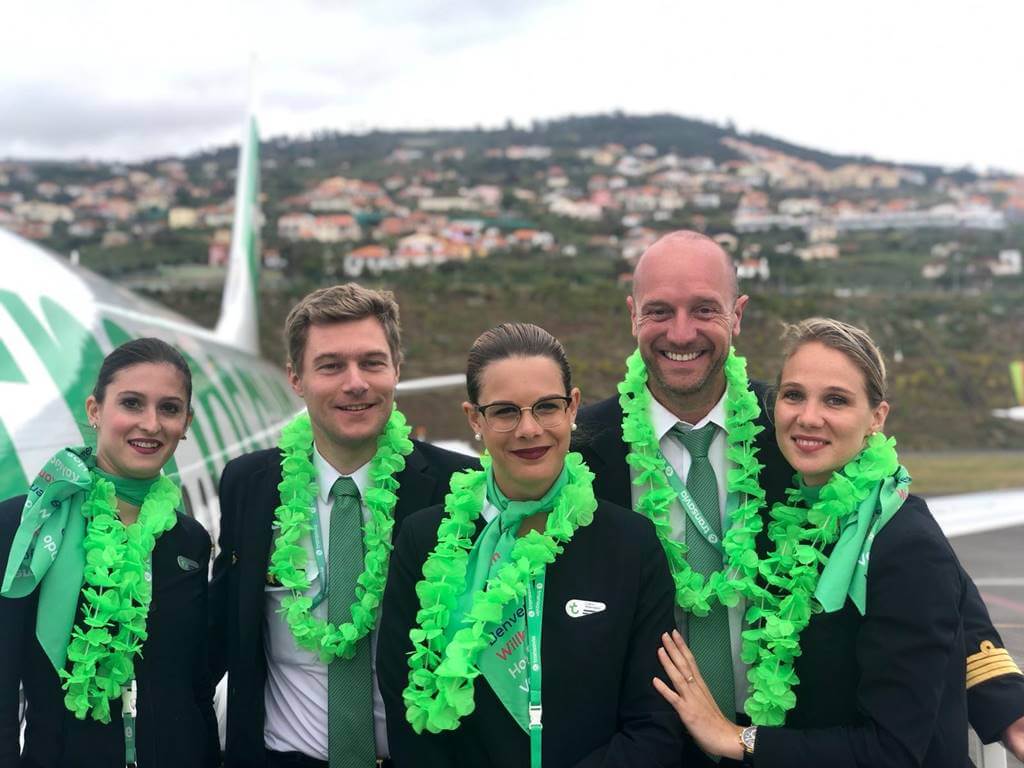 Overview of Transavia France
Transavia France S.A.S., sometimes called Transavia France, Transavia.com France, and trading as transavia.com, is a budget and affordable airline established in France that operates as a separate entity within the Air France-KLM group. Its primary location is the Paris-Orly airport.
C.V. of Transavia Airlines is funded directly by KLM, which is wholly operated by Air France–KLM; yet, Transavia operates independently. It owns 40% of the French aircraft company, Transavia France S.A.S (the other 60% is held by Air France S.A.), which serves the market of France. Transavia France is a subsidiary of Transavia, having the same corporate structure, webpage, and branding as Transavia.
It is well known for its fantastic services, easygoing staff, and safe trips all over the globe. The company strictly follows its rules to make sure that its passengers are living their Transavia France experience to the max. It is also known that the company does not only look after its customers but also its staff as well. They have a great community that continues to grow as each day passes.
If you have been looking for a community like this, well, Transavia France would gladly welcome you. Here, you would get to experience interacting with passengers, tending to their needs, having interesting cabin crew training, and, more importantly, creating new memories while visiting the entire globe.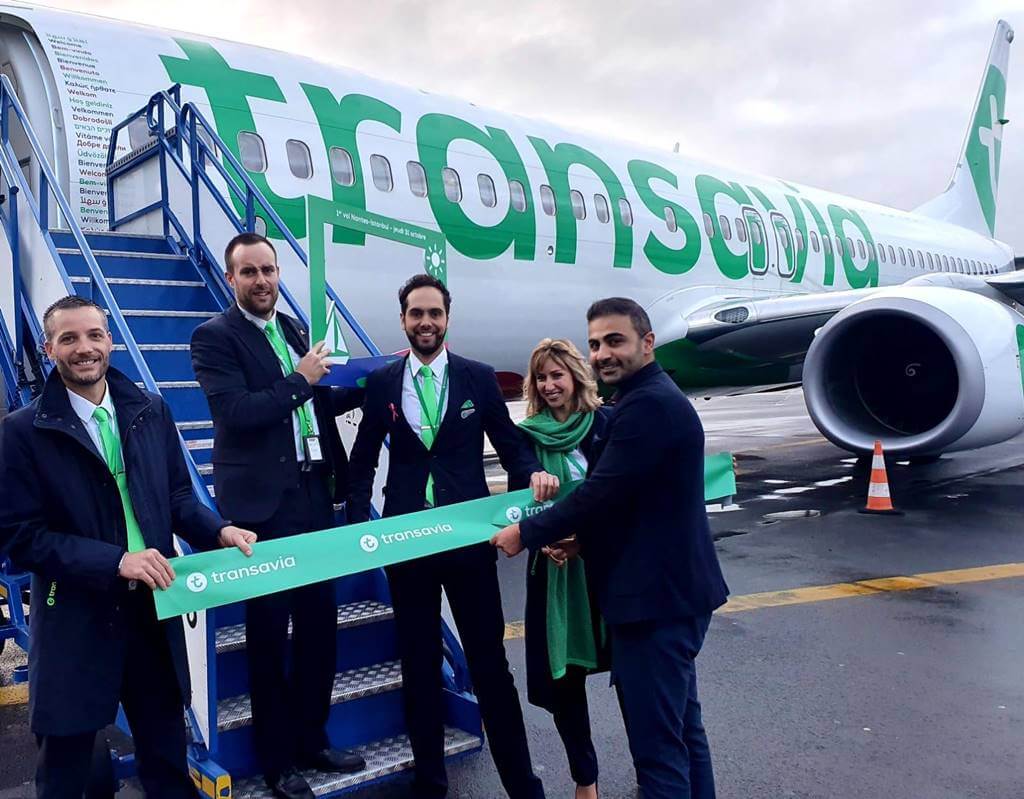 Responsibilities
Since we now know what exactly Transavia France is and a small piece of its history, we now have a minuscule idea about the airline. But of course, this is not enough. After getting a mini overview of the company, we must now know what it is we are committing to. This means getting to know and understand the responsibilities that you would have as a Transavia France flight attendant.
If you wanna partake in the upcoming experiences and adventures of their cabin crew, you have to know what it is you would be doing in their company. With that said, here are some of the responsibilities you would have to take note of.
The flight attendants may be called upon to assist the passenger or passengers with first assistance. If/when medical crises develop, they should be handled discreetly and professionally while keeping the situation and passengers relaxed and reassured.
Cabin crews must guarantee that passengers depart safely at the end of a trip. Inspect all ceiling lockers, public rooms, toilets, and galleys extensively to ensure nobody has left their belongings on the plane.
The flight attendants must complete all necessary paperwork before having left their shift, including inventory control and reporting any defects, accidents, or problems that may have taken place during the flight.
These are some examples of passengers that you would have to care for:
Passengers with either a mental illness or developmental problem who are not able to comprehend or obey the cabin crew's safety recommendations.
Passengers who are blind, deaf, or visually challenged who are unable to converse with cabin staff or follow safety instructions.
Passengers who require medicinal oxygen while onboard.
Passengers who need needles or medication.
Passengers who require assistance to eat or drink.
Passengers who require personal hygiene help. Consider using the restroom.
Passengers who require assistive devices to use the restroom.
Some passengers that you may have to assist individually:
Passengers who can walk small distances but are unable to use the stairs on their own.
Passengers who need to be helped into their seats because they are entirely immobilized.
If you want to know more information about their responsibilities, you should go check out their website: https://www.transavia.com/.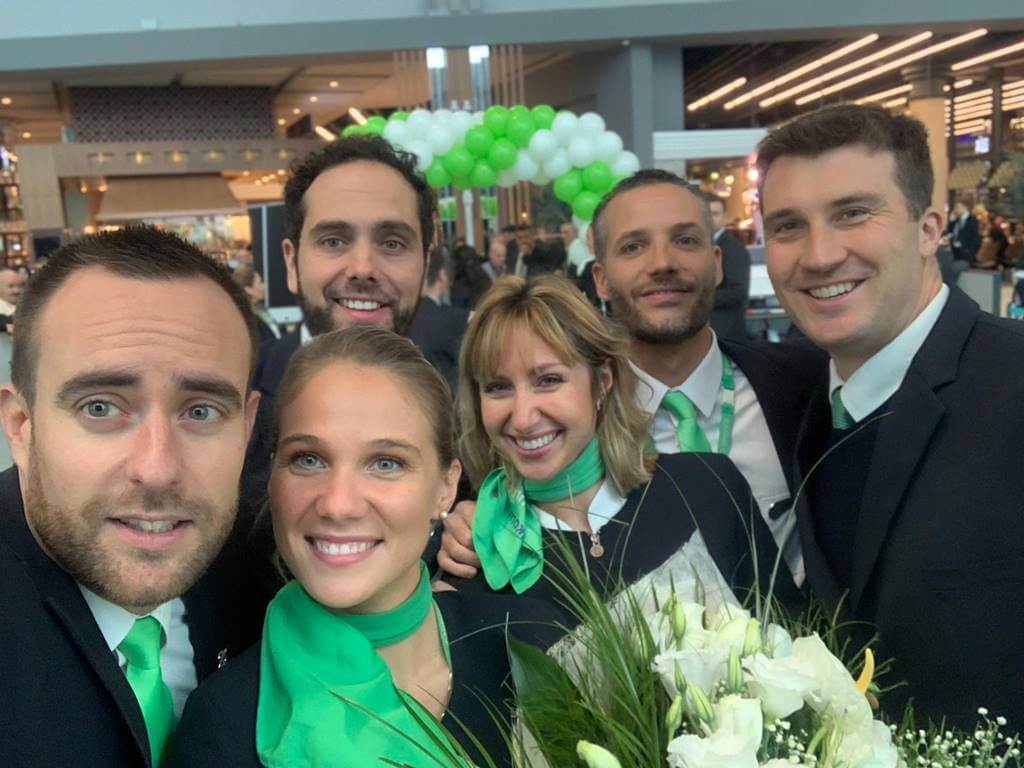 Qualifications
It is good to know what our responsibilities are if we were to become a member. However, it is also important to know if we are qualified for the position. So, if you have made it this far with the confidence that you know you can pull off the responsibilities, well, congratulations!
The next stage would be the qualifications; this part would tell you what exactly it is their company is looking for. Down from skills to physical appearance, let us take note of all the following. With that said, here are some of the requirements that would qualify you for the cabin crew position.
You should be at least 158 cm tall as it is the minimum height.
No taller than 190 cm as it is the maximum height.
You have to be fluent in English and Dutch since they are used.
You have a HAVO or MBO 4 diploma, at the very least. During the application process, you can show the authentic diploma.
You must be at least 18 years old and be available to work full-time.
You hold both an A and B swimming diplomas.
You must have a pleasant Appearance.
You have not been delisted from the Netherlands for much more than six months in the last eight years.
You are not allowed to have any visible piercings, tattoos, or dental ornaments. This includes mouth piercings as well.
A complete medical examination, including vision and hearing exams, is required.
A good level of health and wellness is required.
A 50-meter swim is required.
Grooming standards must be perfect.
Flexibility and adaptability are required, as well as a commitment to providing exceptional service.
Must be prepared to live within 90 minutes of Schiphol Airport in Amsterdam.
Customer service or face-to-face direct selling expertise is required.
Must have a track record of punctuality, dependability, and presence from their previous job.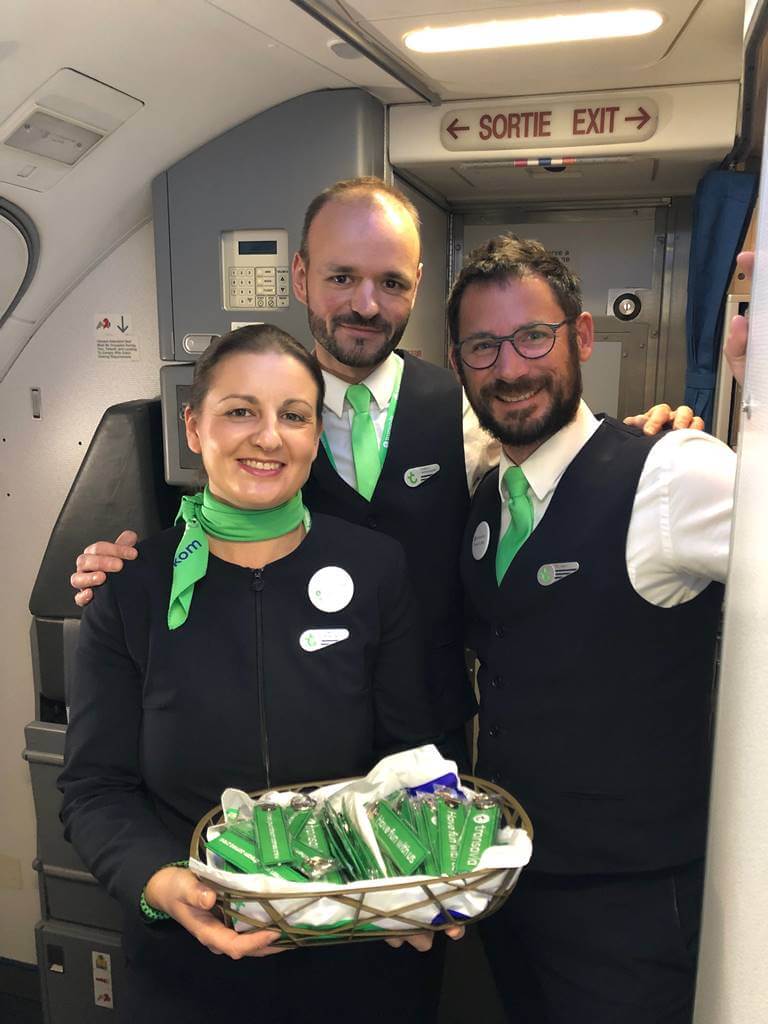 Document Requirements to Prepare
To help you organize and keep track of every formal paper that you would have to submit, we have made up a list as well as some advice regarding the listed important documents. These are some of the things you need to give a copy of.
Your most recent resume
Form of Application
Information on your current pay, including any benefits to which you are entitled
A valid passport
Medical and dental data that have been updated
Records of criminal activity
Work references from previous employers
For photo submissions, here are some things we recommend you do to exude a more professional and clean vibe to the company.
You should be naturally smiling. This shows the recruiters how you would look talking to the passengers.
For a job like this, it would also be best if you had a white background in your photo. Stick with a formal theme when submitting your documents.
Do not forget to wear professional clothes as photos will be the company's first impression of you.
Also, be sure to keep your hands at your side when taking your photo.
Where to Apply for a Job for Transavia France Online?
If you are interested in creating a profile and taking a peek at their official application form for the position that you would want, then you can always view their careers page here. You can also head to their LinkedIn page.
How to Become a Cabin Crew for Transavia France
To help lessen your confusion, here is a detailed step-by-step process on the job application for Transavia France:
Step 1: Go to their website and create an account
To find their application form, go to their online website and scroll down. You would also be able to see what positions they are seeking. Select the one you want to apply for and fill out the required information as well as the papers they require.
Step 2: Answer the online application for your chosen position
The second stage in becoming a member of the Transavia France cabin crew is to fill out an online application. Throughout this process, you must make sure that the data is accurate based on your true personal information.
Step 3: Double-check the files, then submit your application
Once you have gone over and have fulfilled all of their standards, it is time to submit all of your documents online. Before sending your email, double-check that it is well-written, free of grammatical errors, and meets its requirements.
After completing your application, you will have to wait for any more responses or issues. You will be contacted for further directions if you passed their online screening or were chosen to be on their shortlist.
Monthly Salary of a Transavia France Flight Attendant
Now that we have understood what Transavia France is asking of its employees. It is time to ask one of the important questions as well. What can Transavia France give to us? Of course, we get the opportunity to travel and explore diverse cultures, but what else can they offer?
The average cabin crew from Transavia France earns up to €2,110 per month.
As a flight attendant, Transavia France blesses you with multiple benefits aside from getting to tour the world. Aside from the freedom to travel, here are some of the benefits Transavia France can give to its employees.
Hours of work are flexible
Employee Discounting Program
An employee's medical and dental plans
A basic pay that is quite competitive
Bonuses for productivity
Working for a financially solid airline provides security.
Permanent positions are available.
Possibilities for post-employment training and development
For the actual salary the company would give you, the exact price was not disclosed, but according to them, their starting target salary ranges from €1,242 to 1,343 each month, not counting the bonuses.
Video: Day in the Life of Transavia France
In this video, you will get a glimpse of a day in the life of the cabin crew employees. You get to take note of how they would work, what they do, and the like. It would also show you their company's do's and don'ts and how the employees act when these rules are in place.
With that said, this video is very educational as it helps you get an idea of how you should be while at work and what are some things that could be in store for you. The video is uploaded on the official Youtube channel of Transavia itself.
Photos: Transavia France Cabin Crew in Uniform
Check out these beautiful pictures of Transavia France airlines flight attendants in uniform. If you wish to imagine yourself being part of this company, check out these photos to give you an idea about working for this airline:
Frequently Asked Questions
Here are some common questions and answers about the hiring process in Transavia France airways:
1. How old must you be to apply at Transavia France?
You must be at least 18 years of age to be eligible to apply.
2. What is the shortest height that they allow to apply at Transavia?
You must be at least 158 cm tall or 5 feet and 1 inch to qualify regarding height.
3. What is the tallest height that they allow to apply at Transavia?
The maximum height that they consider would be 190 cm or 6 feet 2 inches and no taller than that.
4. Would your weight matter when you apply at Transavia?
Just make sure that you look presentable and your weight is proportionate to your height.
5. What languages do I need to know if I'm planning to apply for a Transavia cabin crew position?
You have to know how to speak English and Dutch as these are the requirements regarding language.
6. Are tattoos allowed at Transavia?
They are allowed as long as they will not be visible when you are in uniform. Mouth and ear piercings are also not allowed to be worn while you are at work.
7. Do Transavia accept people from different nationalities?
Yes, they do as long as you are willing to move bases or at least live within 90 minutes of your assigned station.
8. Is the pay good when you work for Transavia?
For the basic pay, it is good enough. Do not worry as there are still bonuses given, so your pay will eventually increase depending on how well you perform.
9. How long would I wait before Transavia contacts me regarding my application?
It is definitely on a case-to-case basis. There is no definite date as it would depend on your application, the number of applicants, and the like.
10. Should I reach out to Transavia if I have no news regarding my application?
No, under no circumstances should you contact them. They would be the ones to contact you when you pass the stage. If you want to know your progress, you may check it in your application profile on their website.
11. Does the pay reach at Transavia France's minimum wage requirement?
As of today, the most basic pay without bonuses does not reach France's minimum wage requirement.
12. Are there benefits when you work for Transavia?
Yes, there are multiple benefits ranging from travel discounts to medical and dental bonuses.
Summary
That is all the information that we have for you today. We hope that you have found this article helpful as well as successfully convinced you how good applying would be for you. If you are feeling a little apprehensive, do not worry, as this company would very much give you multiple benefits aside from the chance to travel the world and make new memories with the crew.
No job is easy, and this includes being a flight attendant. However, if you do think you have what it takes, then you should go for it because you will never know how much you can enjoy being a cabin crew member in Transavia France unless you try it out. With that said, we wish you luck in the case that you do apply and hope you enjoy your experience.
Contact Information
TRANSAVIA FRANCE
Address: Zone Orlytech 3 Alley Helene Boucher Paray Vieille Poste, 91550 France
Telephone Number: 33-8-92-05-88-88
Website: https://www.transavia.com/en-EU/home/
Facebook: https://www.facebook.com/transavia/
Instagram: https://www.instagram.com/transaviafr/?hl=en
Twitter: https://twitter.com/transaviafr?lang=en
LinkedIn: https://www.linkedin.com/company/transavia-france-s.a.s.