If you're looking for a better career opportunity to work as a Cabin Crew in 2022, Virgin Atlantic might be the right place for you. This UK-based airline company is now looking for qualified cabin crew to be part of their team. A crew should have the skills, right attitude, and of course, be equipped with the right training.
Also Read: 5 Common Answers to "Why Do You Want to Be a Cabin Crew?"
So, if you think you are qualified for the said position and can perform well the responsibility of being a cabin crew, apply now! This article will guide you with all of the necessary requirements and qualifications you need to meet to be one of the Virgin Atlantic Cabin Crews.
Overview
Founded in 1984, Virgin Atlantic is one of the largest and longest-running airlines based in Crawley, United Kingdom. The company always aims to stick to its core, which is to provide the best service to passengers on board. They also ensure the safety of all their guests and arrive at the target destination on time.
Presently, Virgin Atlantic operates flights from Glasgow to different countries across the world. They also offer a seasonal flight from Belfast. At Virgin Atlantic, you are always guaranteed to have the best experience while flying. Plus, the costs are also very reasonable.
Responsibilities
Required to attend the pre-flight orientation as their specific positions once onboard are being discussed.
Responsible for checking the safety equipment, including the first aid kit
Responsible for maintaining the cleanliness and tidiness of the aircraft
Responsible for preparing meals and snacks for passengers
Welcome all the passengers onboard
Responsible for giving passengers all of the aircraft safety procedures
Responsible for checking all of the passenger's seat belt, including galleys to secure them before departure
Responsible for serving meals and snacks to all passengers
Responsible for informing all passengers regarding any allowance restrictions at their destination
Responsible for checking any luggage or belongings left in the overhead compartments, gallery areas, and toilets
Taking the initiative to solve any problems or issues during the flight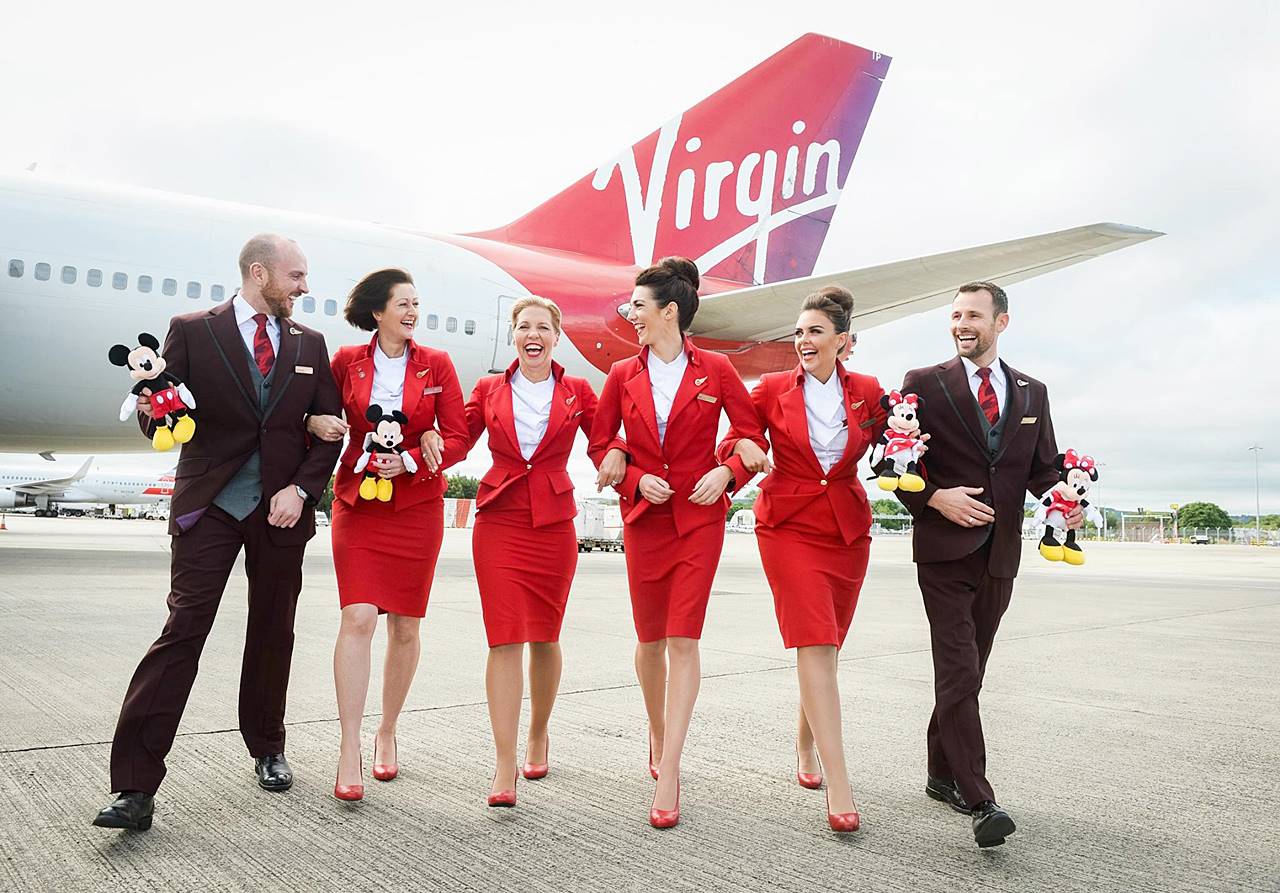 Qualifications
Virgin Atlantic has a lot of qualifications before hiring a Cabin Crew. They ensure that you pass all of their listed qualifications before finally taking you on board. Here are their qualifications that you must meet:
Aspiring applicants must be at least 18 years old and above
Aspiring applicants must have the right to travel worldwide and live in the UK without any restrictions
Aspiring applicants must have at least a Secondary School certificate or any degree
Aspiring applicants must be fluent in speaking and writing English as they may be assigned to foreign flights
Aspiring applicants must be able to pass a medical examination, including assessment of sight and hearing
Aspiring applicants should be at least 5ft. to 6 ft.
Aspiring applicants should have a weight that is proportionate to their height
Aspiring applicants should be physically fit
Aspiring applicants should know how to swim 50 meters
Aspiring applicants should have good hygiene and grooming standards
Aspiring applicants must be flexible and amenable to commit to excellent service
Aspiring applicants must pass the background checks with zero criminal record
Aspiring applicants must be willing to be assigned to any allocated area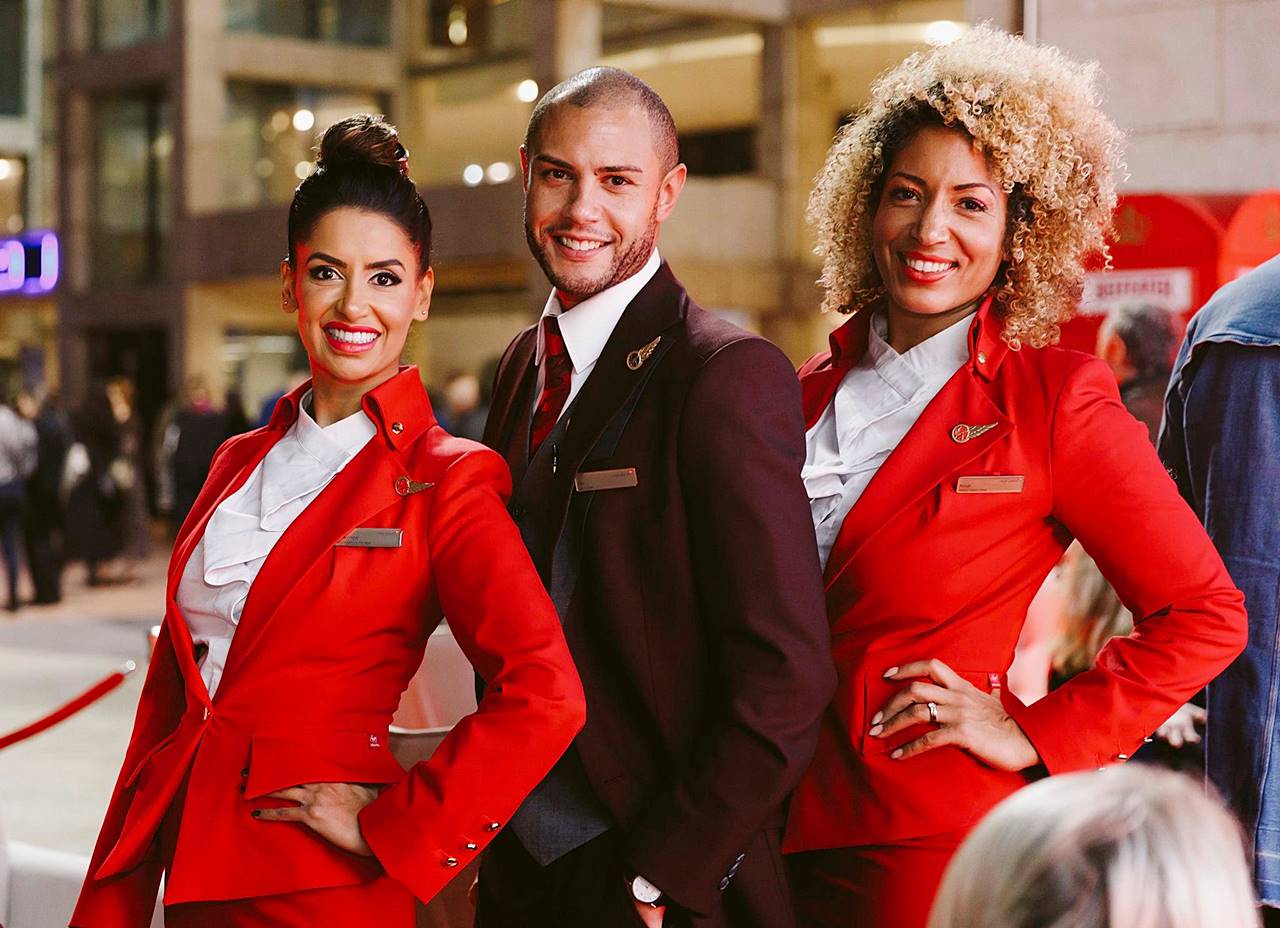 Document Requirements
Most updated CV/Resume
Valid Passport for at least six months
Documented proof that you are allowed to live and work in the United Kingdom (Note: Your National Insurance number should be seen on your presented official document )
Proof of any document relevant to technical licenses or qualifications
Proof of address (this can be a bank statement, a photocard driver license, or utility bill within the previous two months that confirms your present address)
School certificate
Additional documents
How to Become a Cabin Crew for Virgin Atlantic
Here are the detailed steps of the hiring process of a Cabin Crew position in Virgin Atlantic airline. Make sure you read it before sending your application.
Step 1: The Application Form
Aspiring applicants should visit the official career page of Virgin Atlantic. Here is the link www.careersuk.virgin-atlantic.com. Simply click this link and check out the vacancy details. Then, choose the Virgin Atlantic Cabin Crew Job Vacancy Employment Profile.
Read all the given instructions before filling out all the necessary information on the application form. Afterward, submit your application, and don't forget to take a printout of the Virgin Atlantic Cabin Crew Application form for future use.
Once you have taken a printout copy of the application form, submit your most updated CV. The airline uses very special software to scan and check your CV, so make sure to create an impressive CV, but avoid white lies. There is also a section that you need to provide a cover letter. In this part, make sure that your cover letter highlights all of your best skills and attributes and strong points to be fit in the job.
All you need to do now is to wait for the result of your application. You will receive an email from Virgin Atlantic about it. If you successfully pass the initial application, further instruction will also be given to you for the next steps.
Step 2: The Video Interview
Congratulations! You have passed the initial interview.
In this step, the airline will be asking you to take part in a short interview. But don't get too nervous since the interview questions are pre-recorded. They will send an invitation email with full instructions.
You are free to use which equipment you think has the best camera. Everything now lies in your hand in passing the application. This short interview will consist of questions that you might already expect. Some questions may be asking and assessing your knowledge about the cabin crew role.
Step 3: The Assessment Day
If you have passed the short interview, expect to receive an email inviting you to the next stage of your application. However, this may take a little time to be sent to you as the airline is also handling the volume of applications. That being said, don't panic if it takes some time.
In the invitation email, the specific time and date of your assessment schedule will be indicated. Usually, this will be held at one of the Virgin Atlantic UK bases. Further instructions about the assessment will also be discussed in the email.
The assessment day will often include:
Registration
The Virgin Atlantic staff and crew will present information about the company and your role as a cabin crew
Group activities in the form of role-play exercise, discussion, or problem-solving assignment
Psychometric ability examinations (this can be done online or on paper)
One on one interview with the assessor
Opportunity to ask any questions you might have about your role and the airline as well
As there is a high volume of candidates who participate in the assessment day, chances are, the airline will only pass the applicants who are closest to their qualifications. So, you should be ready for this day!
Step 4: The Interview
If you are one of the applicants who passed the assessment, the final interview will come next. Typically, it takes around 30 to 40 minutes and has a lot of more questions to check and assess your suitability for a cabin crew role.
Be prepared as your final interview will also be on the same day of the assessment day, or you may be given another schedule. Perhaps, this is the most crucial part of your application process, so don't get nervous and give all your shots. Preparation is also the most effective key in getting a YES in your application and finally, being a Cabin Crew in Virgin Atlantic.
After your final interview, the airline will consider all of your performance during the application process. Once they finalize the result, you will be informed about the result whether you get the ROLE or not. If you get the job, the training comes next!
Step 5: Cabin Crew Training at Virgin Atlantic
Virgin Atlantic provides intensive yet highly rewarding training to all newly hired cabin crews. This is usually done about five to six weeks of training and is held at the airline's world-class training facility. They will teach you everything you need to know about how to perform your role as a cabin crew very well.
Aside from that, the training will also help you prepare how to deal with any unexpected emergency or medical situations that may arise whilst you're on duty. Cabin Crew training at Virgin Atlantic requires time, effort, energy, and of course, your dedication. But as the airline claims, you will have fun throughout the training. After all, you will be in another group of trainees who also have similar positions as you are.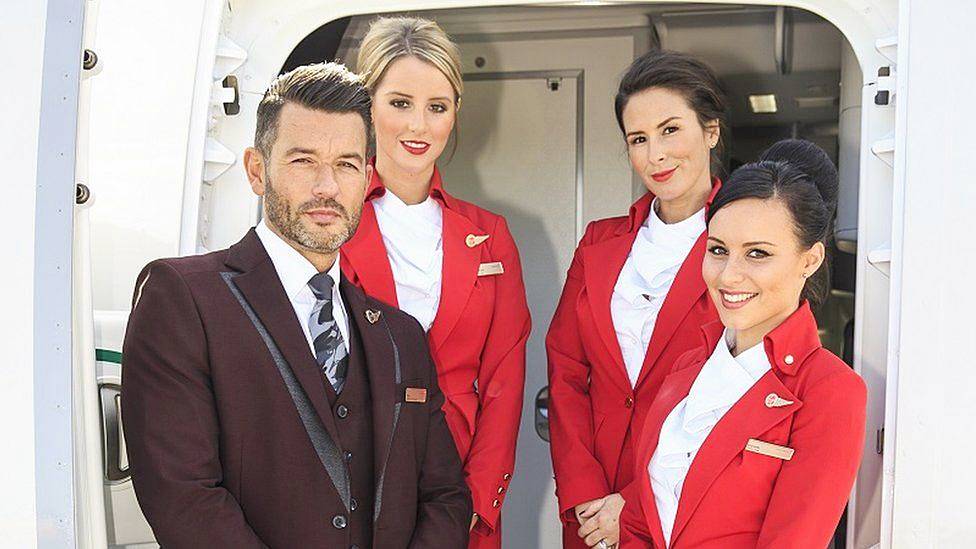 Monthly Salary of a Virgin Atlantic Cabin Crew
A newly started cabin crew at Virgin Atlantic will likely receive a basic pay of around £13,500-£18,000. But take note that it still depends on the work base and location where you are assigned. Also, a salary increase is guaranteed after a couple of months and years in the service.
Other Benefits
A cabin crew is guaranteed to receive a flexible pension
A cabin crew is guaranteed to receive a life insurance
There is income protection given to each cabin crew
A private medical plan is also guaranteed
Free and discounted access to the gym, staff store, and salon
A bike-4 work is guaranteed
A child care benefit is also guaranteed
Video: How to Work as a Crew for Virgin Atlantic
This video explains everything about how to apply as a cabin crew or flight attendant in general:
Based on the clip, you may follow theses steps:
Check for the available hiring dates
Visit the official website and check for all the requirements
Fill out the application forms and upload your most updated CV
Do research, watch videos on Youtube to get tips before your Assessment day
Be early on the assessment day, and bring your documents with you
Be presentable and be ready for the final interview
Research about the role and some situations that a cabin crew has experienced whilst on duty
Show how you love doing the role as a cabin crew
Disclaimer: This is a video uploaded by a flight attendant vlogger who shared her experience being a cabin crew member. Take note that every crew has a different experience, but this will help give you an idea of what to expect when you work for Virgin Atlantic.
Photos: Virgin Atlantic Cabin Crew in Uniform
Check out these beautiful pictures of Virgin Atlantic flight attendants in uniform. If you wish to imagine yourself being part of this company, check out these photos to give you a glimpse of working for this airline:
Frequently Asked Questions
Here are some common questions and answers about the hiring process in Virgin Atlantic:
How do I apply as a Cabin Crew at Virgin Atlantic?
Visit their official website. Look for the available cabin crew position. Fill out the application form and upload your most recent CV and cover letter. Here is the link to their official website: www.careersuk.virgin-atlantic.com
How can I complete my job application?
If you haven't yet finished filling out the application form, simply click "Update my Details" in the navigation menu on the airline's official website. Once you complete the application, simply click the submit button and then take out a printed copy for future uses.
How long does it take to process my application at Virgin Atlantic?
Due to the volume of applicants, Virgin Atlantic's team is doing its best to respond to all of the submitted applications. So, although it may take some time for your application to be responded to, don't worry they never fail to respond to every aspiring candidate for a cabin crew role.
What are the documents that I need to prepare?
Documents are listed above. Make sure to prepare all of them as you apply.
What are the requirements of a cabin crew at Virgin Atlantic?
Cabin Crew qualifications at Virgin Atlantic are found above.
What is the age qualification before I can apply as a cabin crew at Virgin Atlantic?
The airline will only accept an application from candidates aged 18 and above. They are strict when it comes to age requirements.
Do I need to be well-versed and fluent in English?
Yes, Virgin Atlantic requires all of their cabin crews to be fluent in English, both speaking and writing. This is because of the foreign flights that a cabin crew may be allocated.
How much is the salary of a cabin crew at Virgin Atlantic?
A fresher cabin crew will get a basic pay of around £13,500-£18,000. But remember that there are also a lot of benefits they granted to their cabin crew members.
How long does the final interview take?
The final interview will take around 30 to 40 minutes since the assessor makes sure to check and assess your skills, attitude, and knowledge about the role of being a cabin crew. The assessor needs to make sure that you have all the qualities they're looking for before hiring you.
How long does the cabin crew training last at Virgin Atlantic?
Virgin Atlantic provides five to six weeks of training to all the newly hired cabin crews. This is to make sure that they will learn everything they need to know and equip more about their role.
Summary
The Virgin Atlantic team is now open to hiring hardworking and qualified cabin crews to be part of their goals of providing the best service, safety, and care to all of their passengers. The airline is now looking for candidates who can take and perform the role very well.
If you aspire to be a cabin crew and have the qualification for the role, why not start now by sending your application to Virgin Atlantic. Simply visit their official website and fill out the application form. You can also read this guide to help you get familiar with everything regarding the hiring process.
Live with your dreams, and be a future cabin crew at Virgin Atlantic! 
Contact Information
Virgin Atlantic
Address: The VHQ, Fleming Way, Crawley, West Sussex, RH109DF, United Kingdom
Telephone Number: 44 344 8110000
Website: www.virginatlantic.com
Facebook: Virgin Atlantic Official Facebook Account
Instagram: Virgin Atlantic (@virginatlantic)
Twitter: virginatlantic (@VirginAtlantic)