If you are thinking of becoming a flight attendant for Republic Airways, there are a few things you need to know. First, you must be at least 20 years old. You must have a high school diploma or equivalent and you must be able to pass a background check and drug test. You must also be able to obtain a valid passport and must be able to fluently speak English and one other language.
Also Read: How to Answer: What are Your Weaknesses?
If you meet all of these requirements, then you may be eligible for a job with Republic Airways. Republic Airways is an airline that is headquartered in Indianapolis, Indiana. The airline flies to over 100 destinations throughout the United States, Canada, and the Caribbean. If you are interested in working for Republic Airways, then you will need to complete an online application and submit a resume.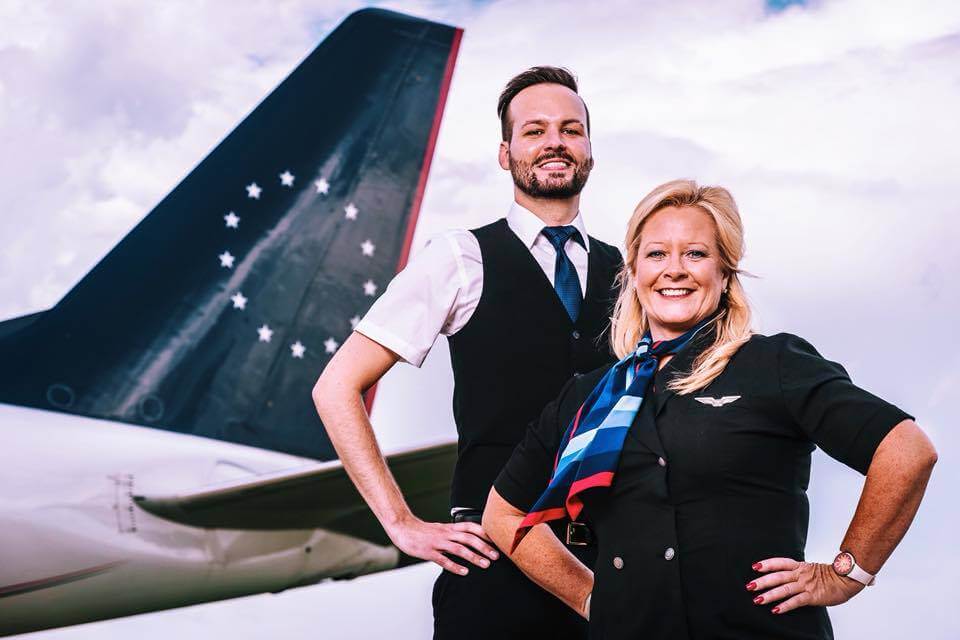 Taking aviation to greater heights, Republic Airways depends on innovation as a tool for development and is always in pursuit of excellence. Founded on respect and teamwork, their culture is committed to provide the utmost safety to passengers. It is their duty to improve every passenger's aviation experience by improving logistics and addressing issues on airline safety.
The company employs the best people as America's top airline. It is renowned in reducing barriers and is one of the aviation innovators that promotes trust, respect, and care. Employing more than 6,000 Associates, countless career opportunities await everyone in our Republic team. There are lots of jobs to choose from: pilot jobs, flight attendants, maintenance technicians, and even corporate positions. Everyone's opportunity at Republic Airways is taken to a new level.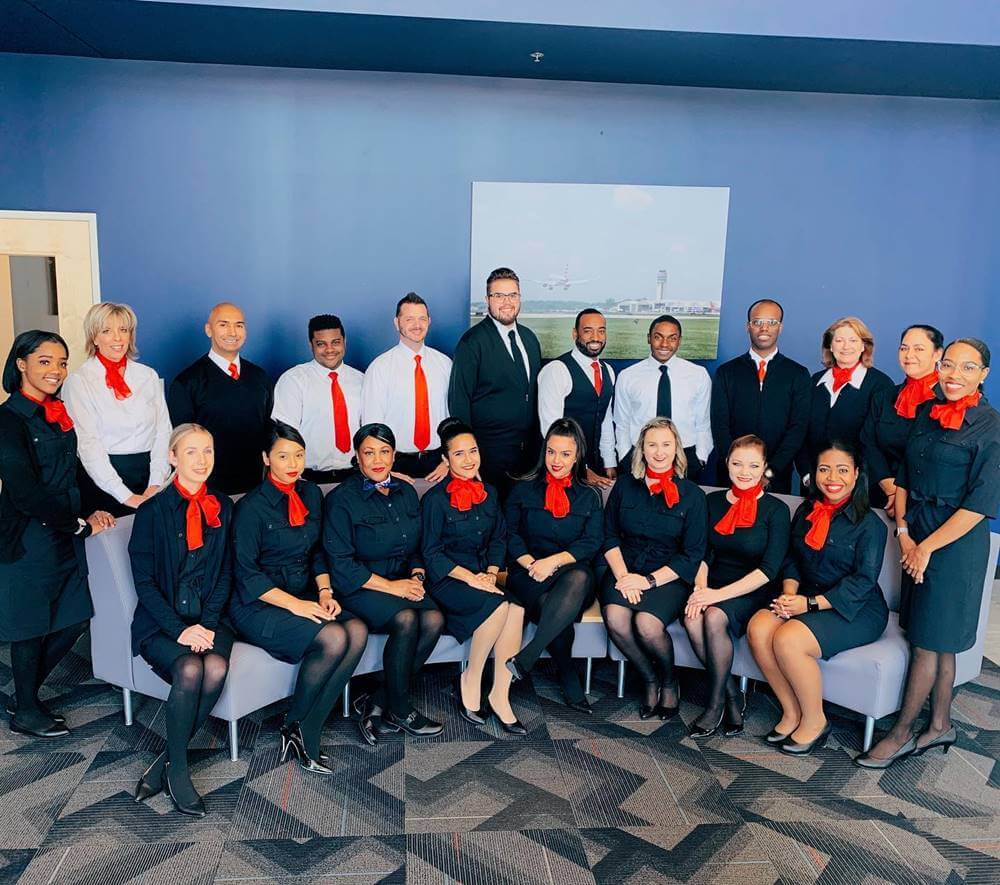 List of Requirements and Qualifications to become an Republic Airways Cabin Crew
It may be the best choice for you to become a flight attendant especially if you're safety-minded and customer service-oriented. The adaptability and opportunity to travel is endless. All applicants must pass the interview procedures and must have met the minimum requirements for the position. Here are the qualifications by Republic Airways. Make sure that you are qualified so as not to waste your time as well as the employers.
All applicants must be at least 20 years of age
At least two years' experience in customer service
Fluent in the English language
Candidates must be at least 157.5 centimeters in height
Having passed the Tests of General Education Development (GED)
Holder of High School Diploma
Must possess excellent communication skills
Can firmly exhibit customer service skills
Applicants with forearm, wrist, and neck piercings are not allowed
Tattoos (if any) must not be visible
Applicants must not be a convicted felon
Must be willing to be transferred to an assigned crew base
Making sure passengers are safe and comfortable
Must provide constant attention to passengers while performing all regulatory and designated cabin duties
Applicants must be knowledgeable of all emergency equipment and procedures on board aircraft
Serves passengers with food and beverages which requires moving carts of up to 250 pounds
Must possess the strength and stamina to operate and lift objects and all emergency equipment
Having attended and graduated Flight Attendant Training Program is a requirement
Responsible in maintaining a clean cabin environment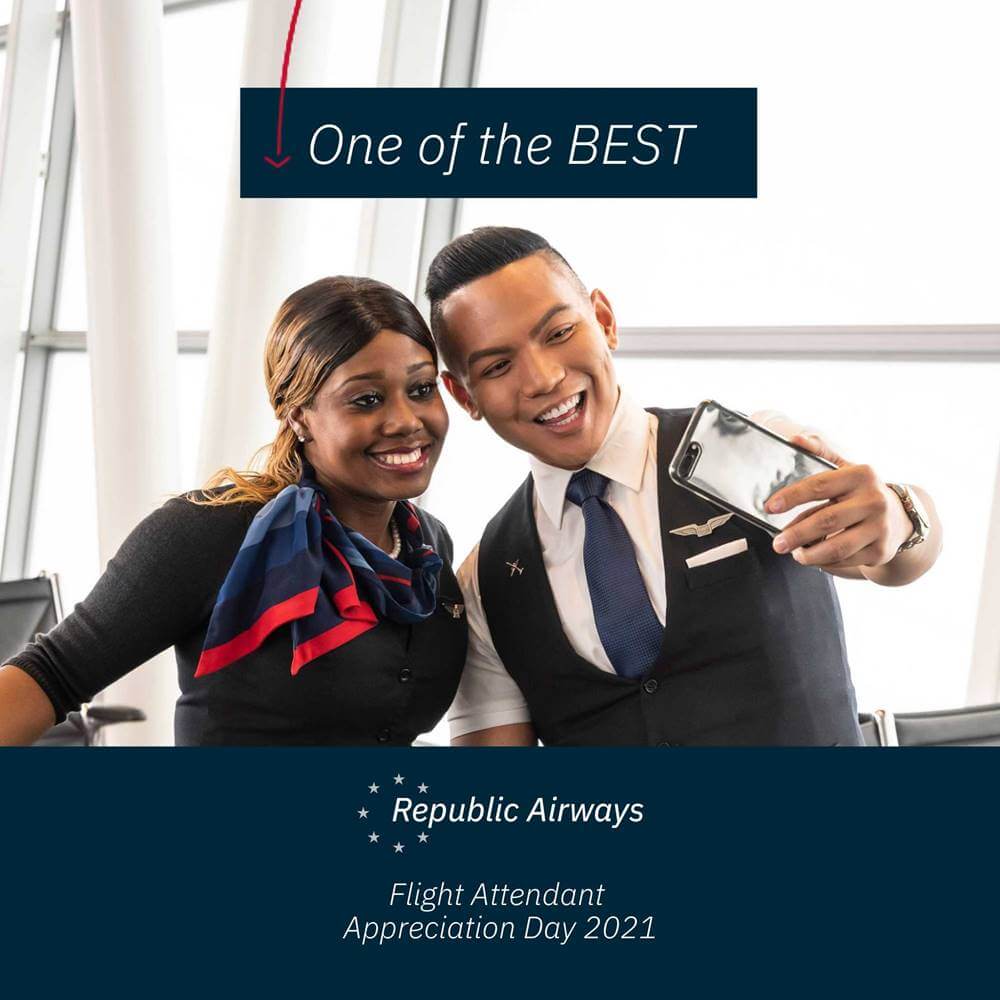 Application Process
The following is an overview of the application procedures for Republic Airways flight attendants.
Step 1. Visit any Republic Airways sites
Republic Airways Flight Attendant job opening notifications can be seen on the official Republic Airways Careers Portal here – www.rjet.com
Step 2. You need to Sign In or Open an Account at the link provided below
https://rjet.wd5.myworkdayjobs.com/External_Career_Site/login?redirect=%2FExternal_Career_Site%2Fjob%2FUnited-States%2FFlight-Attendant_FlightAttendantEvergreen2021%2Fapply%3Fsource%3DRepublic%2520Airways%2520Careers%2520Site
Step 3. Scan through the page and check for career openings for Flight attendants
Step 4. Choose the Republic Airways Attendant jobs
You may click the link provided here – https://careers.rjet.com/airline-careers/flight-attendant/
Step 5. Fill out the Republic Airways Flight Attendant Application Form
You need to fill in Form 1-9 and Fingerprinting as required identification
Step 7. Provide a printout copy of the submitted form for future references
You need to provide yourself your own printout copy of the application form you submitted for future use.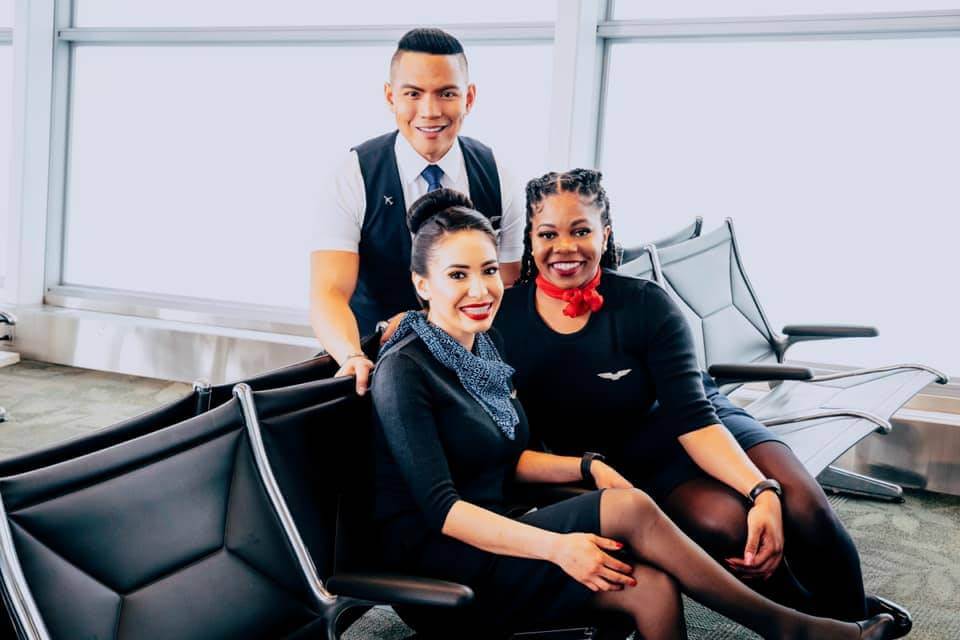 Salary and Benefits
New employees are expected to earn at least $18 per hour
Rewards program of 401(k) program that permits flight attendants to contribute a portion of their salary
Short-term disability plan that is completely tax-free benefits
Voluntary long-term disability benefits that cover whether disabilities are job related or not
Basic life insurance that will provide flight attendants a very low insurance cost
Accidental Death and Dismemberment (AD&D) Insurance that basically covers unintentional death or dismemberment of the injured party
Flexible Spending Accounts (FSA) Section 125 which allows you to have pre-tax payroll deductions which lead up to 40% tax savings
Vision benefits that include vision and dental coverage across the nation
Video: Republic Airways Interview Questions for Flight Attendant Job
Check out this video that shows Republic Airways cabin crew job requirements.
The video shows the following guidelines:
Position purpose – Ensures the safety and comfort of passengers in accordance with FAA and Inflight guidelines.
Essential Duties – Performs all regulatory and cabin assignments with thorough attention to passengers while at the same time ensuring a safe and comfortable experience onboard. Likewise, one essential duty is to maintain a thorough knowledge of all emergency procedures on board the aircraft.
Personal Look – An applicant must always be presentable to passengers by projecting a professional look both in conduct and in appearance.
Regulatory – A cabin crew applicant must pass an FAA 10-year history check must pass a criminal review.
Requirements – One of the requirements needed as a cabin crew applicant for Republic Airways is that that applicant must possess interpersonal skills with a customer-centered attitude.
Language – It is but a basic requirement for an applicant to have the ability to read, analyze, and interpret technical procedures and federal regulations.
Physical Demand – An applicant must have the physical strength to operate emergency equipment and must have clear eyesight to see 20 feet or more.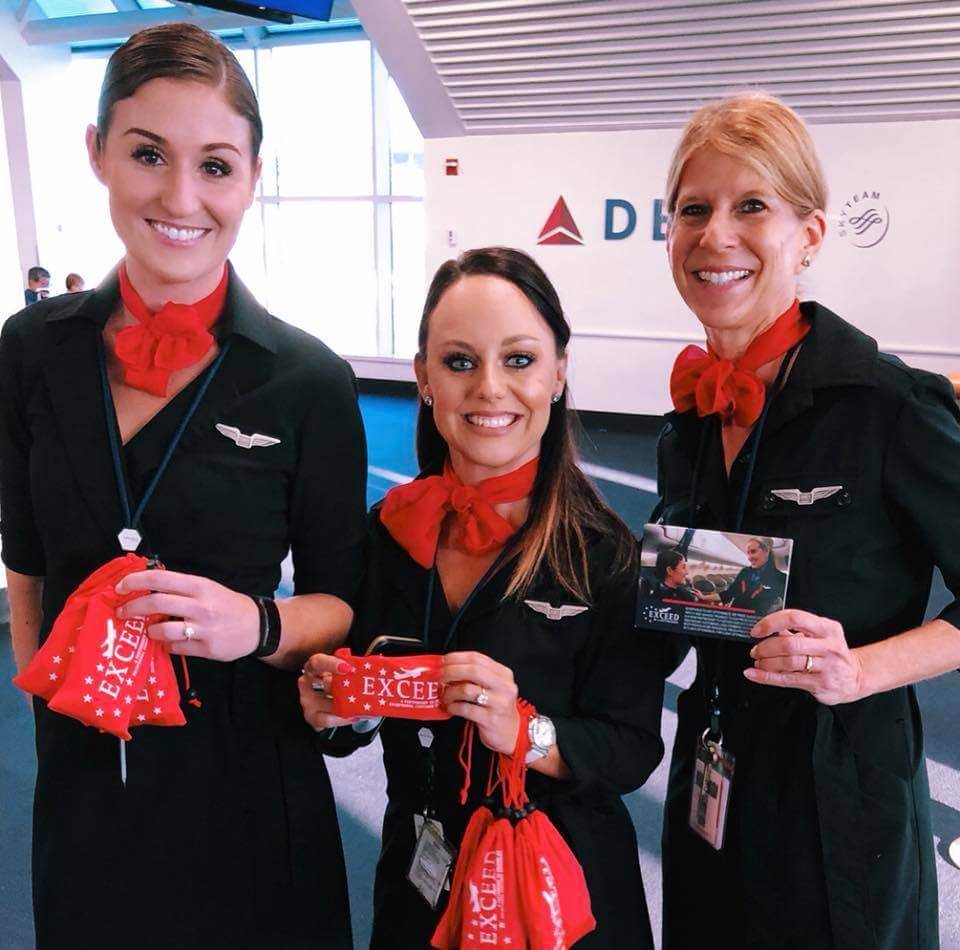 Photos: Republic Airways Airlines Cabin Crew Uniforms
Check out these pictures of Republic Airways Airlines crew so you can see what they look like in uniforms:
Frequently Asked Questions
The following are some of the common FAQs for Republic Airways flight attendants.
1. What is the hiring process for flight attendants at Republic Airways?
There will be video interviews and then prepare for a month of training in Indianapolis
2. Is Republic Airways' training program paid?
The airlines' training is paid training at $7.50/hour minimum wage. Trainees are also paid $2.00 per diem if they are far from home. The training lasts for 2-3 weeks.
3. What is the best part of being a flight attendant at Republic Airways?
There are good reasons why you should consider working at Republic Airways. Aside from the health benefits, travels, and hotels to stay in, the company truly cares and respects its employees.
4. What is the vacation policy at Republic Airways? How many vacations does each employee get per year?
Accumulated monthly, one can get 10.5 hours of vacation and sick time. You can be awarded 10 days of vacation annually.
5. How often do you get a raise at Republic Airways?
You can get a raise once every year but there are still acceptable contracts to pass. These are contracts that include in it certain terms and conditions as to the proposed assignment and the proposed assignee that the company insists.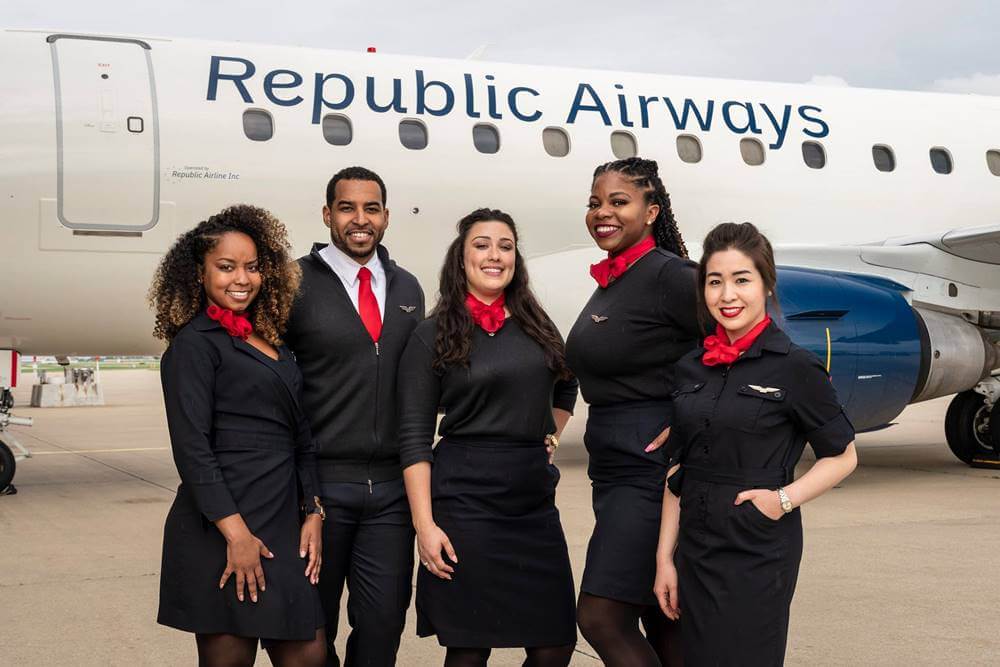 Summary
As a flight attendant, you will be responsible for the safety and comfort of passengers during flights. You will need to be able to work in a fast-paced environment and handle customer service issues calmly and efficiently. The job requires excellent communication and customer service skills, as well as the ability to work well under pressure.
As one of America's largest regional airline companies, Republic Airways transports passengers to 100 cities in 40 U.S. states that include countries like Canada, Central America, and the Caribbean. Aside from being a leader in airline services, Republic boasts the culture of trust, respect, and care. It is the passion that drives the company in dealing with its employees and clients professionally and personally. Being accepted as one of the flight attendants of Republic Airways is an avenue for more productive and engaging possibilities.
Other Important articles about Republic Airways