In an industry dominated by major carriers and global giants, Sun Country Airlines has managed to carve out a unique niche for itself as a rising airline. Founded in 1982, this USA airline has undergone significant transformations and emerged as a prominent player in the competitive world of aviation.
This airline is a popular choice for leisure travelers. It is also one of the best airlines to offer affordable fares and friendly service. This approach has allowed a more comprehensive range of travelers to experience air travel, making it accessible to individuals who don't have to spend much to travel.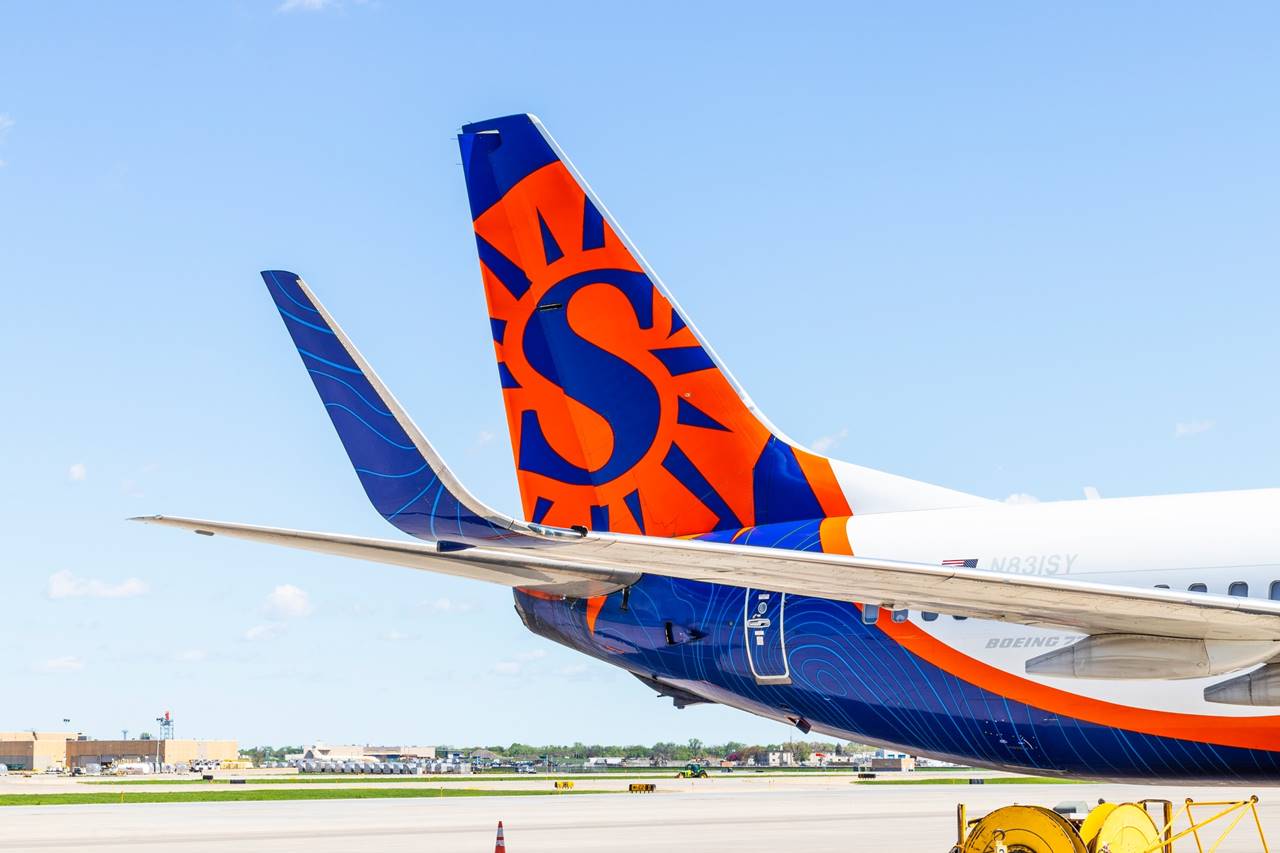 Quick Facts
Airline Name:

Sun Country Airlines

Airline IATA Code:

SY

Headquarters:

Minneapolis, Minnesota

Founded:

June 1982

Number of Destinations:

96

Fleet Size:

54

Fleet Types:

Boeing 737

Location Hubs/Bases:

Minneapolis–Saint Paul International Airport (Minneapolis-St. Paul, Minnesota), Harry Reid International Airport (Las Vegas, Nevada), Dallas/Fort Worth International Airport (Dallas, Texas)
Brief History Overview
Sun Country Airlines was established in 1982 in Minnesota, USA, by a group of pilots and flight attendants. Initially operated as a charter airline, it focused on offering leisure travel packages to popular vacation destinations. In the 1990s, the airline started serving more destinations, including the United States and Caribbean cities.
The airline faced financial difficulties in the early 2000s, filing for bankruptcy in 2001. In 2006, it was acquired by Petters Group Worldwide, marking a new chapter in its history. The airline underwent a revitalization process, focusing on improving customer service and expanding its route network. The airline invested in fleet modernization, introducing newer and more efficient aircraft. 
Products and Services
Affordable Airfare:

The company offers cheap flights to destinations across the United States, Mexico, Central America, and the Caribbean. The airline offers both economy class and premium seating options, allowing travelers to choose the level of comfort that suits them best.

Ufly Rewards Program:

It operates a loyalty program called Ufly Rewards, allowing frequent flyers to earn points for every dollar spent on flights and travel-related services. Passengers can redeem accumulated points for future flights, upgrades, and other rewards.

Onboard Experience:

It provides passengers with an in-flight experience that includes complimentary non-alcoholic beverages, a variety of snacks for purchase, and in-flight entertainment options. Passengers can also bring their food and drinks.

Cargo Services:

The airline company offers cargo services for shipping goods and packages domestically and internationally. It provides a reliable and efficient transportation solution, ensuring that cargo reaches its destination on time.

Charter Services:

Building on its charter airline roots, it offers charter services for groups, organizations, sports teams, and more. Charter flights provide flexibility regarding routes, schedules, and services, allowing clients to tailor their travel experience.

Vacation Packages:

The airline also includes flights, accommodations, and other amenities, catering to travelers seeking convenient and all-inclusive travel experiences. The airline also offers group travel services for parties traveling together, whether it's a family reunion, corporate event, or special occasion. Group travel packages can include customized itineraries, discounted fares, and dedicated assistance for seamless coordination.
Work Culture
Sun Country Airlines is known for its positive and friendly work culture. The company treats its employees with respect and are encouraged to be themselves.  Employees feel supported by their managers. They appreciate the open communication and transparency between managers and employees. It acknowledges that a happy and motivated workforce translates to better customer experiences.
Employees are encouraged to take ownership of their roles and contribute to the airline's success through innovative ideas and solutions. This sense of ownership fosters a culture of accountability and drives continuous improvement across all levels of the organization.
The airline also encourages employees to think outside the box, explore new ideas, and contribute to the company's growth through creative solutions. This innovation-driven mindset allows it to adapt to industry changes, seize emerging opportunities, and provide innovative solutions to customer needs.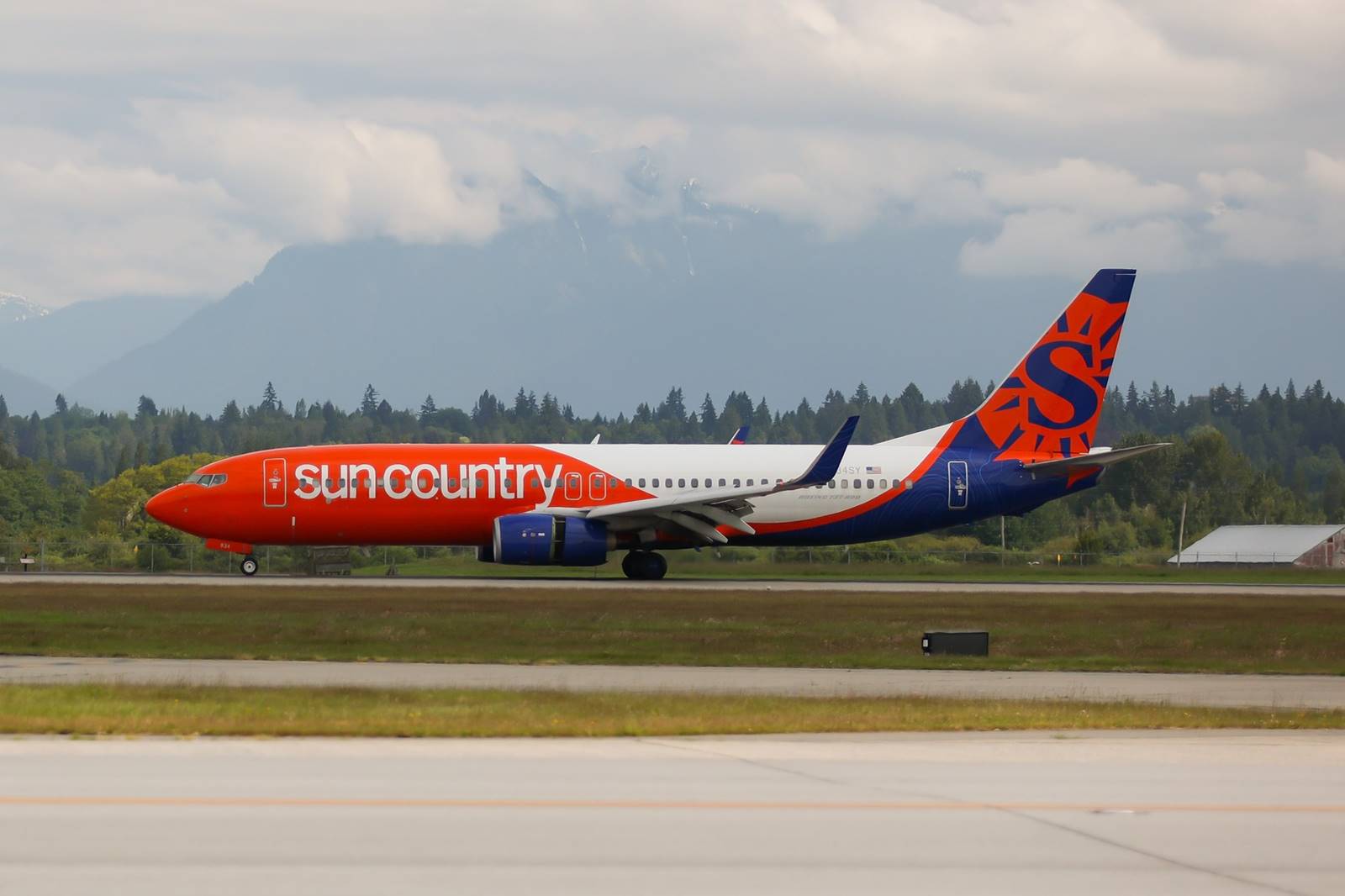 Benefits for Employees
Health Insurance:

Sun Country Airlines offers a variety of health insurance plans to its employees, including PPO, HMO, and HDHP plans. Employees can also add dental, vision, and life insurance to their health insurance plans.

Competitive Salary:

It offers competitive salaries and benefits to its employees. The airline provides wellness-related perks like gym membership discounts and wellness challenges. It also recognizes and celebrates the achievements and contributions of its employees through various recognition programs and awards.

Paid Time-Off:

Employees accrue paid vacation days based on their tenure with the company. It also provides paid holidays to ensure employees can spend time with their families and observe essential occasions.

Opportunity to Travel:

Employees and their eligible family members can enjoy discounted or complimentary travel on its flights, enabling them to explore new destinations. Eligible employees can travel on a standby basis, using available flight seats.

Employee Assistance Program:

Confidential counseling services are available to help employees address personal and professional challenges. Employees can access financial counseling services for budgeting, saving, and managing finances.

Work-Life Balance:

The airline offers flexible work schedules and remote work options to help employees achieve a healthy work-life balance. Additionally, it provides parental leave to support employees during significant life events, such as the birth or adoption of a child.
Video: Sun Country Airlines' History of Ups and Downs
Despite being infamous, this video looks into the rich history of Sun Country Airlines–how its ups and downs shaped the airline company today. It talks about how the ex-pilot and ex-staff of Braniff International Airport started the airline who wanted to continue their careers in the industry. At first, the company only had one aircraft, but since the demand for more routes grew, it purchased more aircraft to meet the needs of its passengers.
Summary
What sets Sun Country Airlines apart is its exceptional services and expansive route network, and unwavering commitment to values that resonate deeply with employees and passengers. The airline's dedication to affordability without compromising quality, its culture of empowerment and collaboration, and its embrace of innovation have propelled it to a good position in the industry. The airline is poised to soar even further with a firm focus on enhancing the travel experience, investing in employee well-being, and expanding its horizons.
Contact Information
Company Name: Sun Country Airlines
Address: 2005 Cargo Road, Minneapolis
Telephone No.: 651-681-4810
Website: https://www.suncountry.com/
Facebook: https://www.facebook.com/suncountryair/
Instagram: https://www.instagram.com/suncountryair/
Twitter: https://twitter.com/SunCountryAir/