At TAP Air, you will be able to interact with different types of people, and you'll still get paid for meeting different cultures. The airline will allow you to be at the forefront of the operation every day. Want to continue your dream career as a Flight Attendant in Portugal? Well, you should see first how much you will get from working at an airline based in Portugal. TAP Portugal's estimated monthly total salary for a Flight Attendant is €1,288 ($1,414). On the other hand, the monthly base salary is anticipated to be €939 ($1,031).
Also read: TAP Air Portugal Cabin Crew Requirements and Qualifications
TAP Air Portugal is Portugal's flag carrier, with headquarters at Lisbon Airport, which also serves as its hub. TAP – Transportes Aéreos Portugueses – has been a Star Alliance member since 2005 and operates 2,500 flights per week to 90 destinations in 34 countries. The firm has a fleet of 100 aircraft, all of which are made by Airbus, with the exception of 22 Embraer and ATR aircraft operated on behalf of the regional airline TAP Express. The airline was founded on March 14, 1945, and began commercial operations on September 19, 1946. The airline, which was formed as a national institution, was privatized for the first time in its existence in 1953.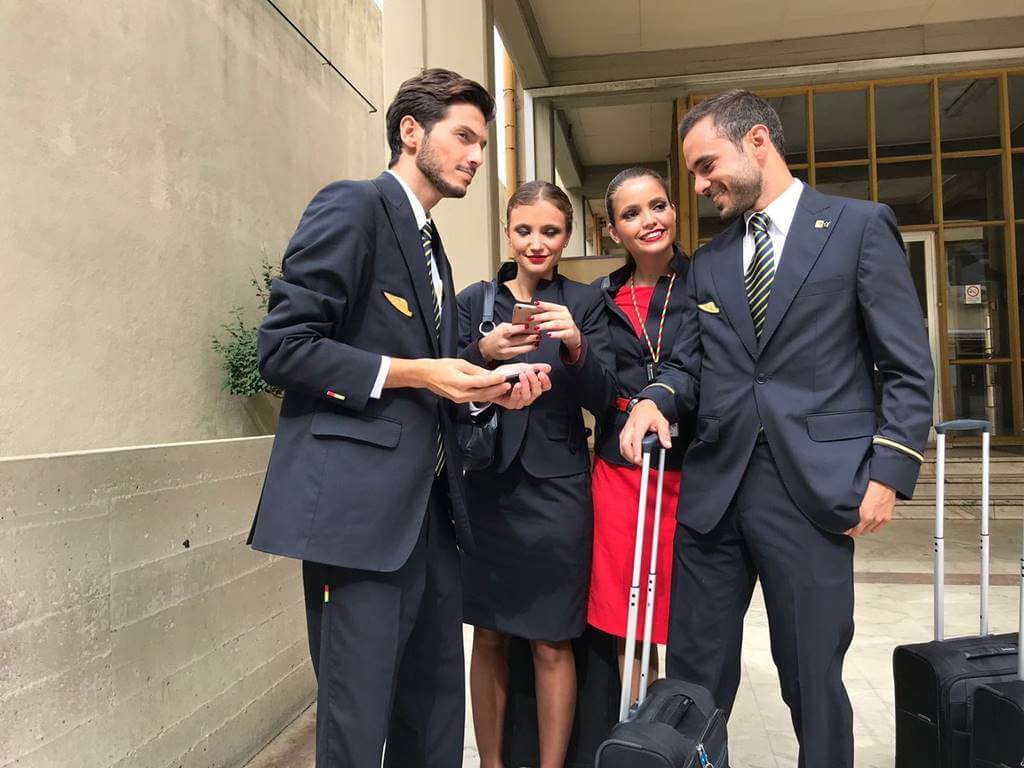 Cash Salary Breakdown
Basic Salary – According to Glassdoor, a trusted salary and job review site, a Flight Attendant working at TAP Air can earn an estimated base pay of €939 ($1,031) per month.
Flying Pay – Currently, there are no provided rates for the FA's flying pay at TAP Air.. This flying pay is also known as per hourly rate. As an FA you will be paid for every hour you fly on air at a specific rate.
Layover Allowance – There are no publicized per diem pay or layover allowance for TAP Air cabin crews. The per diem pay is intended to cover the expenses of all your meals and other necessities during a stopover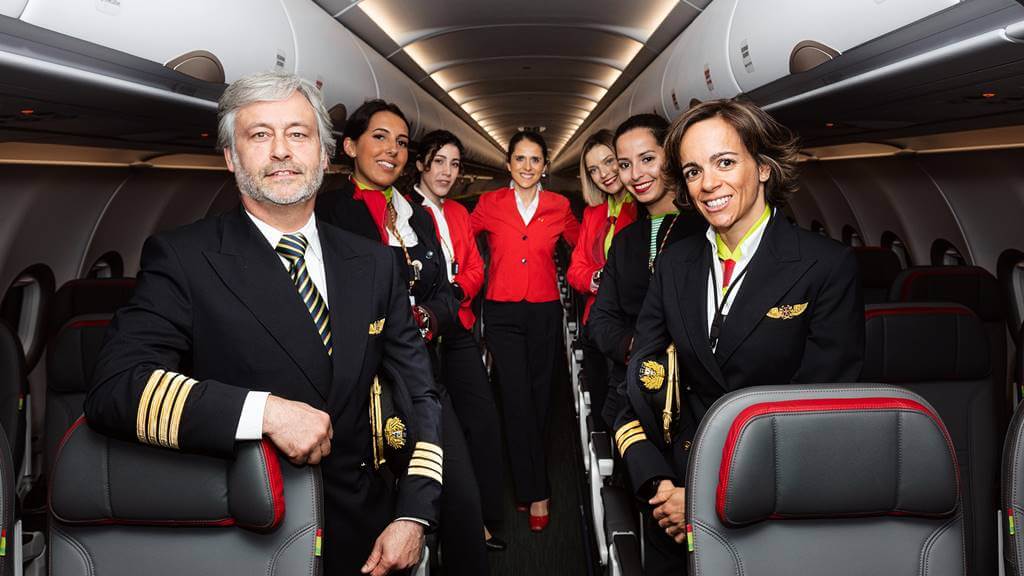 Benefits
Insurance – Flight Attendants at TAP Air are covered with comprehensive medical insurance. One of the most essential benefits you should be looking on a job is this one. This also include life insurance, which is very important since the job assignment of a flight attendant is in air, thus can cause fatal situations. Some airlines even pay a significant portion of the expense, making the monthly premium for medical and prescription drug coverage for employees and their families very low and reasonable.
Travel and Meet Different Cultures – Aviation job is the only industry that can give you the freedom to travel through plane for free and get to know different cultures. During your travels, you will have the opportunity to meet thousands of airline passengers, which will teach you to deal into different types of people. FAs learn a lot about diverse cultures through different nationalities and this is avery nice experience.
Flexible Schedule – Flight Attendants get flexible schedules, as well as enough rest days every month. Unlike any other job in the corporate world, cabin crew positions enjoy the perk of working a designated amount of hours per month. You can experience that best schedule as soon as you've earned your seniority.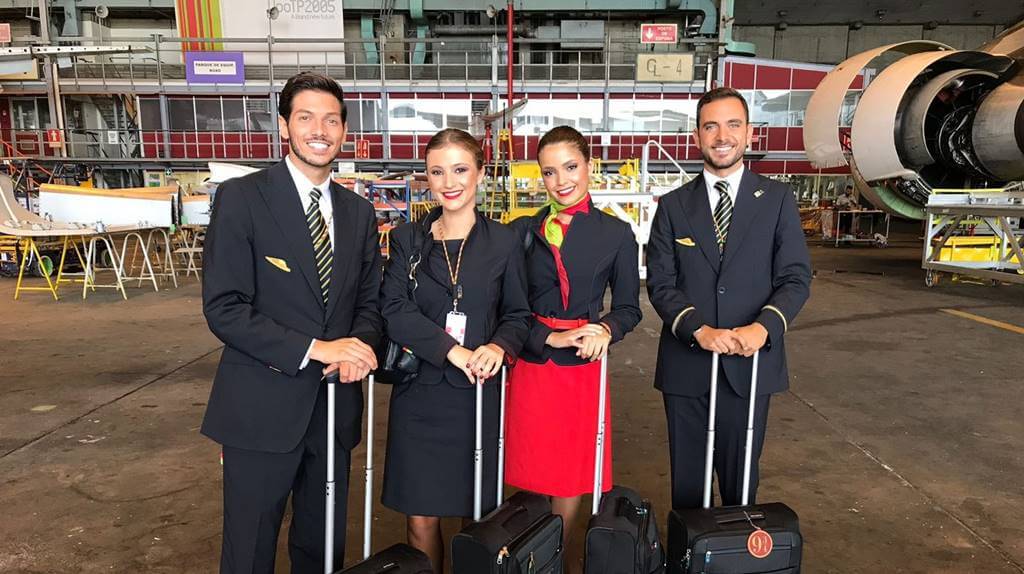 TAP Air Trainee Program
Internship – The professional internship gives fresh grads a hands-on experience with the knowledge gained during your academic training, allowing you to progress in your professional career. It is designed for recently graduated students with higher education qualifications and will last for 9 months.
Curricular Internship – The Curricular Internship is a hands-on learning opportunity whose duration is determined by the university based on the study plan.This internship provide a once-in-a-lifetime opportunity to learn about the exciting world of aviation, meet experienced professionals, put your abilities to use, and gain new knowledge while building your portfolio.
Extracurricular Internship – The extracurricular internship allows you to learn in a real-world setting. It can last up to three months, five days a week. If you are still in college, the Summer Internship allows you to obtain experience and supplement your study. It runs for two months, from June to September, three days a week.
Video: TAP Clean & Safe
During the pandemic, Flight Attendants has a lot of duties to fulfill, especially the safety protocols each government has given. This video will show you how TAP Air flight attendants handle safety policies during the pandemic. Airlines who operate during the peak of this contagious virus have the bravest staff, and you could also say that safety is their top priority.
Frequently Asked Questions
1. What is TAP's Trainee Program?
TAP Air has a program that allows students and newly grads to work at TAP Air on a designated period of time. This offers help to aspirants to earn money, build portfolio, and most especially develop their knowledge.
2. What type of airline is TAP Air?
TAP Portugal (TAP) is Portugal's national airline, headquartered in Lisbon. The carrier provides domestic and regional flights throughout Portugal and Europe, as well as international services to North America, South America, and Africa.
3. Does TAP Air provide Retirement Plan?
Just like any other airline, TAP provide a Retirement Savings Plan. However, the match isn't that big as per employees who work as FA in this airline.
4. How many destinations will I a be able to fly?
TAP Air Portugal (TP), Portugal's flag carrier, is a Star Alliance member. The airline serves over 90 destinations in 37 countries throughout Europe, Africa, North America, and South America.
5. Does gender affect Flight Attendant's Salary?
For most airlines, not at all. But there are some airlines or countries wherein male flight attendants are being paid more.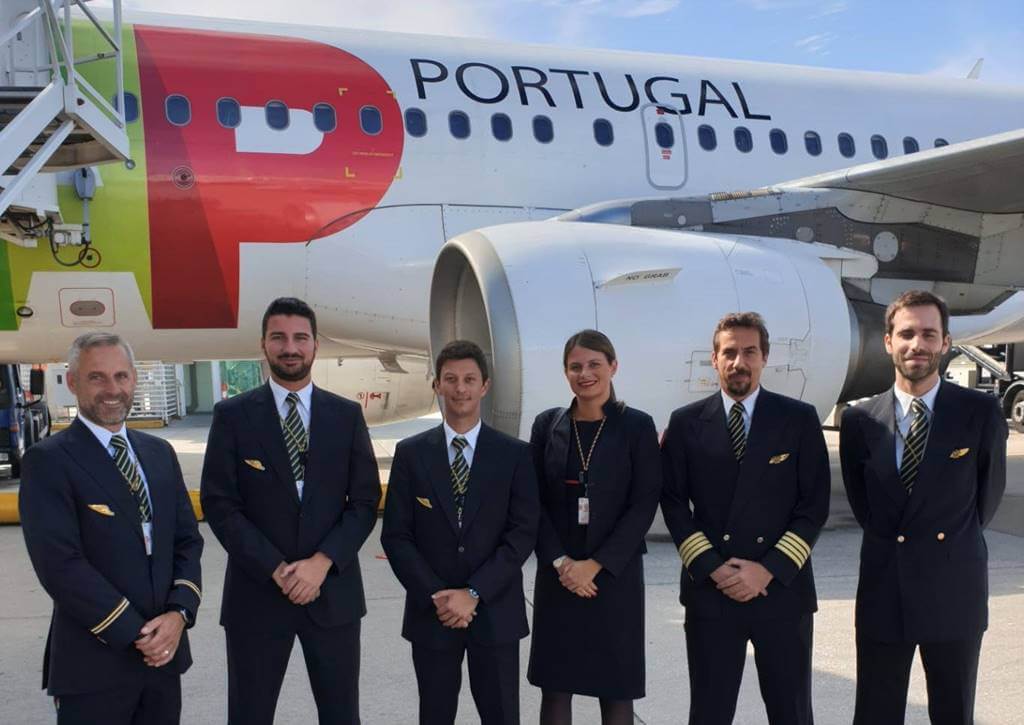 Summary
At TAP Air Portugal, you can earn approximately €1,288 per month ($1,414). This estimation is given by Glassdoor, which is strictly based on the reviews left by FAs working at the said airline. Being a Purser or a Flight Attendant at TAP means being passionate about what you do, serving customers well and always with a smile. So if you can do these things, then get ready to have a good compensation package and completed perks at TAP.