TAP Air Portugal is known as the safest European airline and the fifth safest worldwide by The Airline Ratings. The World Travel Awards regarded TAP Air Portugal as "Europe's Leading Airline bound to Africa" and "Europe's Leading Airline to South America" from 2014-2021.
Also Read: Do Cabin Crew Clean Toilets? Do Flight Attendant Clean Lavatories?
The airlines' flight attendants travel the world on a dynamic day-to-day basis, allowing them to meet new cultures and people while providing passengers with the flights of their lives. TAP Air Portugal is looking for flight attendants who have the qualities of being responsible enough in ensuring passenger safety and comfort.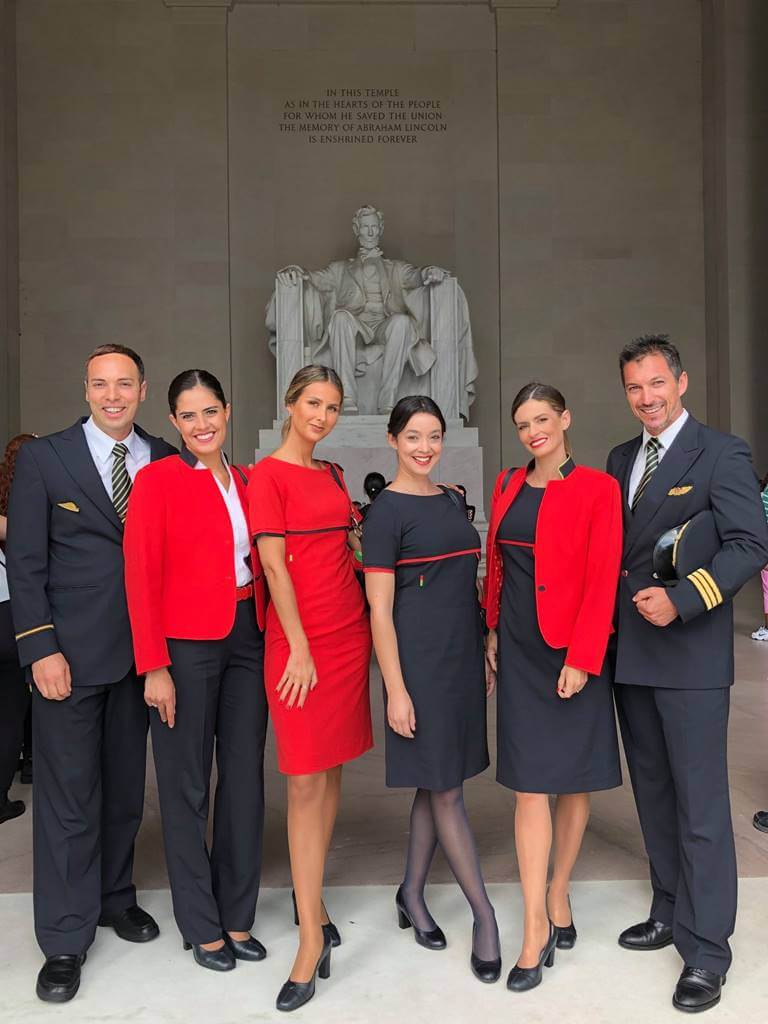 List of Requirements and Qualifications to Become a TAP Air Portugal Flight Attendant
TAP strives to give its clients the finest travel options possible, providing value for our services through excellent experience and knowledge. If you wish to be one of the flight attendants at Tap Air Portugal, listed below are the qualifications they are looking for:
At least 18 years of age
Has a valid passport
Has updated medical and dental information
A photograph with white background and professional attire
Should have a state identification and address with a ten-year record
Comfortable enough to deal with the passengers
Has a remarkable record in their previous job/occupation
Should have pleasing physique and well-groomed appearance
Hardworking, adaptable, and willing to work a flexible schedule
Capable of managing stress and high-pressure situation
Also Read: How to Become a Flight Attendant in Portugal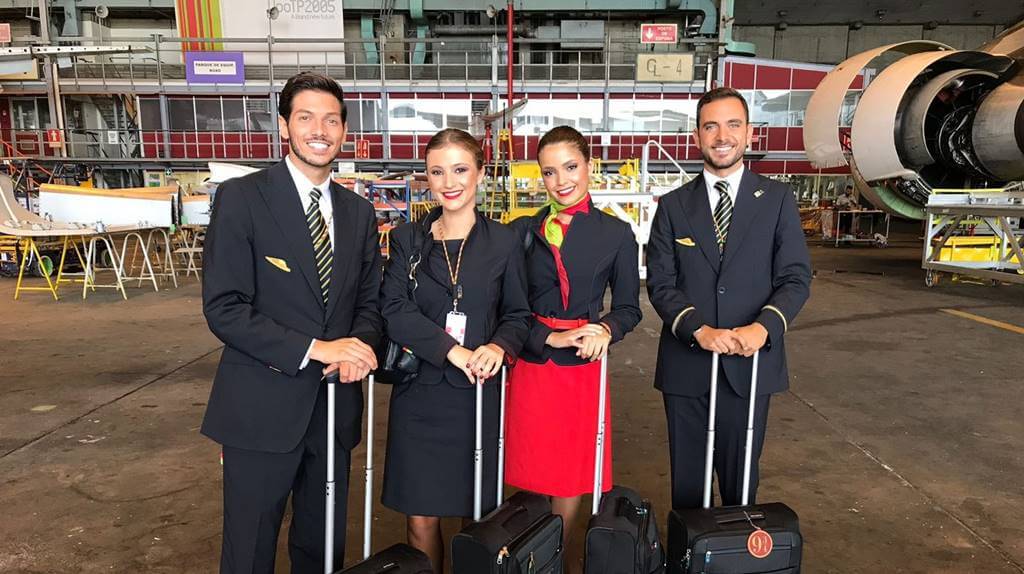 Application Process
Step 1: Check the TAP Air official website
Application will be made through the TAP Air Portugal's official Careers Page here: https://recrutamento.tap.pt/?locale=en_US
Click on "Flight Attendant" under "Opportunities" and the different vacancies for the role of flight attendant will show.
Step 2: Prepare all the documents and requirements needed
TAP Portugal Air is very particular with the qualifications of their applications. If you have decided to proceed with the application, you may start compiling and preparing all the necessary documents. You may check the list of the requirements above or check their official website for more information.
Aside from your personal documents, you will also have to fill out the online application with your personal information, educational background, previous job experiences, and any other related questions. Verify all the information and make sure every document is up-to-date and complete.
Step 2: Online submission of documents
Once you're done with the preparations, submit all your requirements on their official website and wait for the result of the initial screening. If you were able to pass the first part of the recruitment process, you will be contacted by the recruitment staff regarding your interview schedule and further instructions. However, waiting for the airlines' response may take a while.
Step 3: Interview Preparations
The scheduled interview is the most vital part of being part of TAP Portugal Air flight attendants. If you are eager to be part of their team, make sure to prepare yourself for all the possible questions regarding customer service and other flight-related questions.
Personally prepare yourself by looking decent enough to set a good first impression. A good impression at the first meeting will reflect on how passionate you are to get the job. You may also review the company's history and background to have an overview of what type of company you are applying to.
Step 4: Wait for the result and prepare for the training
It is indeed a job well done if you were able to impress the staff and pass the interview. You may now wait for the result of your interview, and if you were able to get in, you may start your training upon their instructions and designation.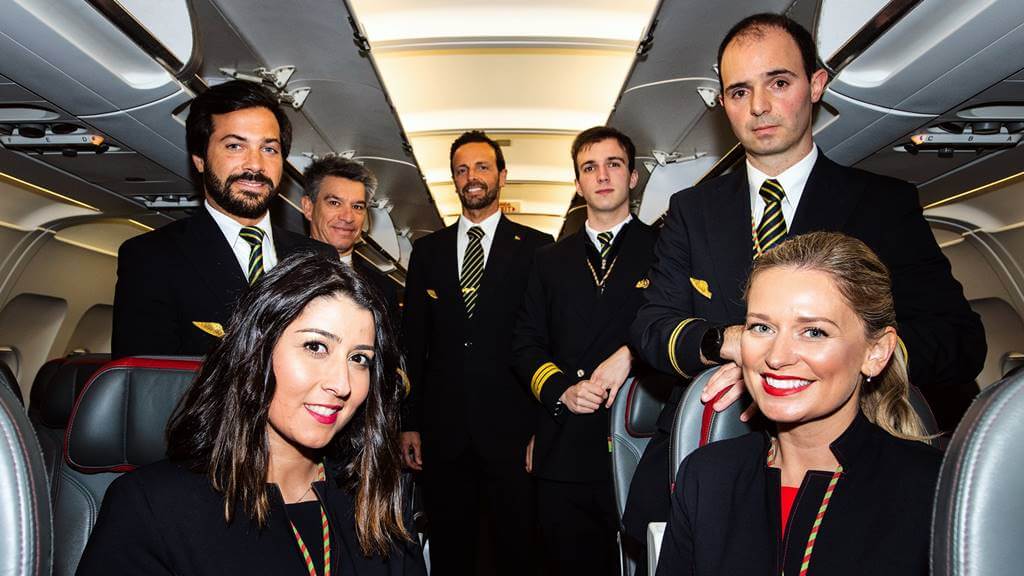 Salary & Benefits
Competitive salary range from $2,300 to $7,300 monthly
Medical Insurance
Superannuation or retirement planning
Travel discounts and advantages
Paid vacation leave
Video: A passenger's feedback on Tap Portugal Air
Watch this video of a satisfied passenger of TAP Portugal Air as he flew with TAP with a warm welcome from San Francisco to Lisbon.
"I think TAP has some of the best airfares for Trans-Atlantic, if you purchase in advance. Therefore, one of the cheapest full-service airlines in both Economy and Business Class".
Sam Chiu shared his experience in flying with TAP Portugal Air. According to him, he had a great experience. The plane was clean and fresh and the pilots gave him a warm welcome whilst prioritizing their comfort.
Photos: TAP Air Portugal Cabin Crew Uniforms
Check out these pictures of TAP Air Portugal crews so you can see what they look like in uniforms:
Frequently Asked Questions
Here are some common questions and answers about the job requirements as a cabin crew for TAP Air Portugal:
1. How long does the evaluation usually get before I get a call-back?
The answer will be indefinite. Airline industry is known for having a meticulous and particular recruitment process, thus, TAP Portugal Airline does not have a specific time frame to get a response or a call from their team.
2. Is there a height requirement in TAP Portugal Air Flight Attendant?
Yes, the applicant must at least be 158 cm or 5 ft. 18 in. tall to be qualified to apply as their flight attendant.
3. How can I track my FA online application?
You may view your application form and profile through their official website
No, TAP Portugal Air, just like any other airline companies, do not require specific airline-related courses but being a graduate of one would most likely be an advantage.
5. What are the common tasks of being a flight attendant?
Being a flight attendant means being capable of providing exemplary customer service to flight passengers. It is about being passionate about what you do and serving passengers with great delight in catering consumers' requests and needs.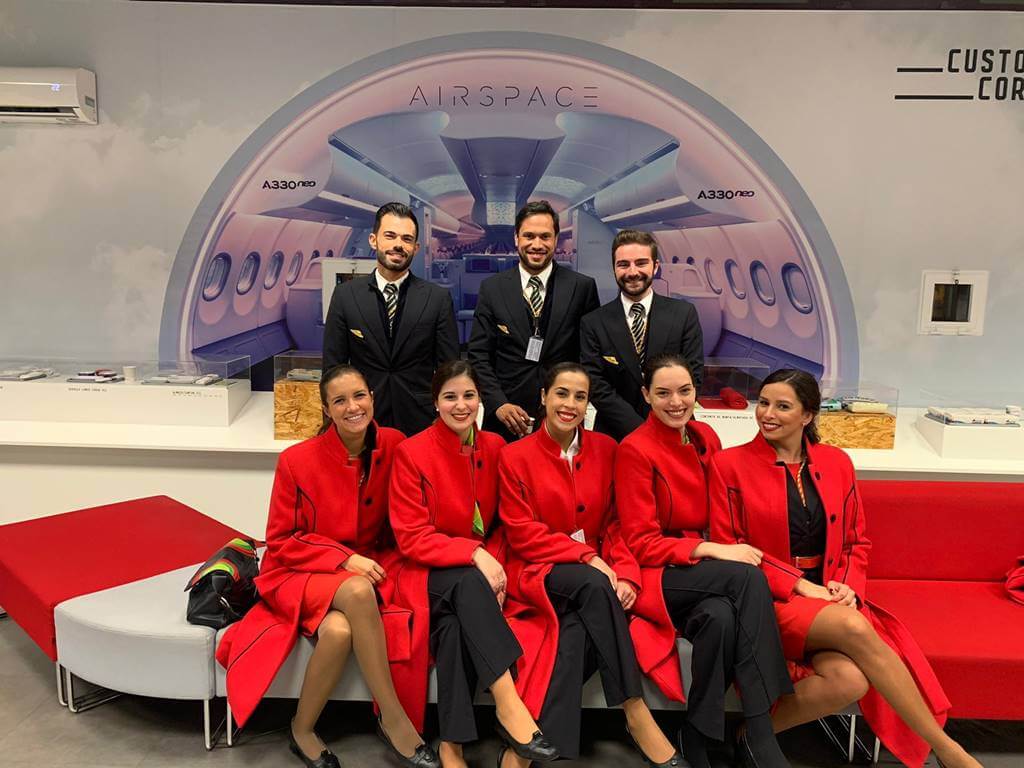 Summary
Tap Portugal Airline has obtained 3-Star Airline among other airlines in the aviation industry, as well as an excellent rating for the seating arrangement, quality of our seats, amenities offered by us such as food, beverages, hygiene, and more, as well as appreciation for our service staff and cabin crew.
Tap Portugal Airlines' courteous and qualified flight attendants are responsible for taking care of every passenger on our trip, which is why Tap Portugal Airlines is the finest alternative to make your journey more enjoyable and worthwhile. They assure clients that they offer flights at a very affordable price that will not cause loss of money and will allow you to complete your schedule using low-fare tickets. So if you want to be part of the team, read the qualifications and submit your requirements now.