Fiji Airways, formerly known as Air Pacific, is the Republic of Fiji's national carrier. This airline is primarily owned by Fiji's National Provident Fund. It is current headquartered at Nadi International Airport, and it operates both international and domestic flights throughout Australia, the Pacific, New Zealand, Asia, and North America. Fiji Airways was founded in 1947, but it did not begin commercial flight operations until 1951.
Also Read: Cabin Crew Interview: How to Sell Yourself
Want to get a job as a Flight Attendant at Fiji Airways? Well, the airline is looking for aspirants who are service-oriented, someone who enjoys traveling and takes pride in making every moment better for both customers and coworkers. Fiji Airways prefer those applicants who show strong interpersonal and communication skills, self-disciplined and have the ability to delight our customers with an enthusiastic approach. This is an opportunity for you if you believe you have what it takes to combine world-class inflight service with recognized Fijian hospitality and consistently deliver a desired level of service. Here's what you need to get started.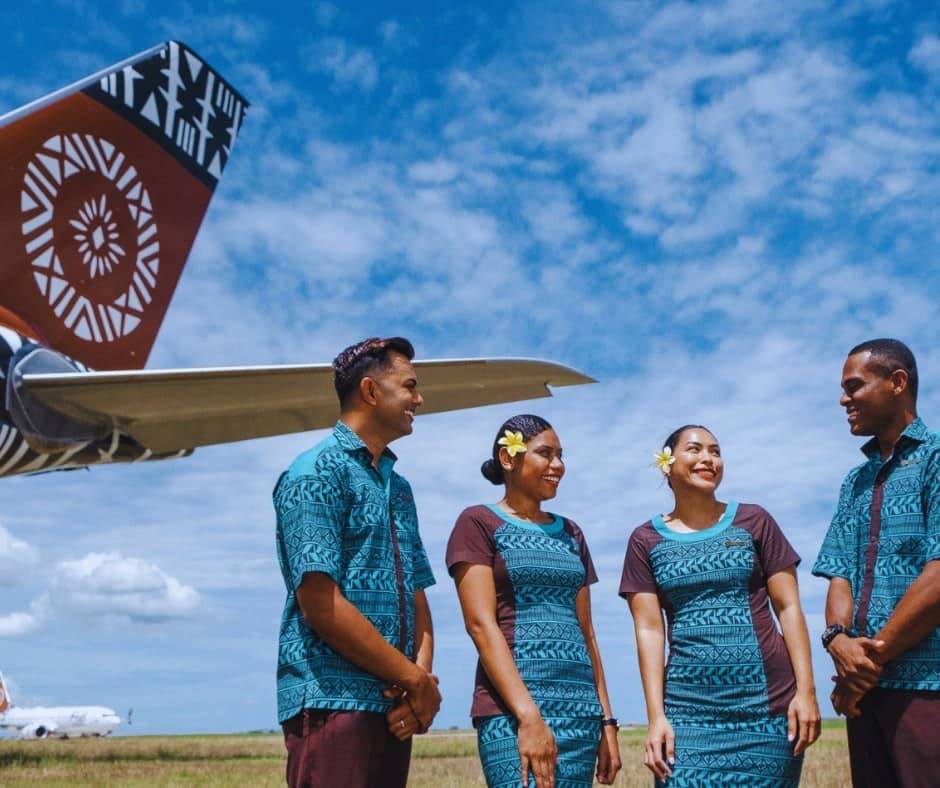 List of Requirements and Qualifications to Become a Fiji Airways Cabin Crew
You must be at least 18 years old.
You must be a citizen of Fiji.
Must be fluent in both oral and written English.
Must be at least a High School graduate.
Must be physically and mentally fit.
Must be willing to work 24/7 during holidays or weekends.
Must not have a criminal record or international jurisdiction (background checks will be conducted).
Must be able to swim.
Experience in the aviation industry is an advantage.
Responsibilities:
Greet and assist passengers.
Ensure the medical safety and well-being of guests in accordance with Health and Safety measures.
Always manage and execute in-flight customer standards.
Determine passengers' concerns and, if necessary, provide appropriate service recovery or action.
As an FA you need to ensure customer satisfaction and comfort.
Comply with all assigned tasks on the ground and in the air while adhering to standard regulations and operating procedures.
Follow the airline's grooming standards.
Be tidy and presentable at all times.
Provide an exceptional onboard experience by demonstrating Fiji Airways' commitment to world-class inflight service.
Prepare reports on incidents involving safety and passengers.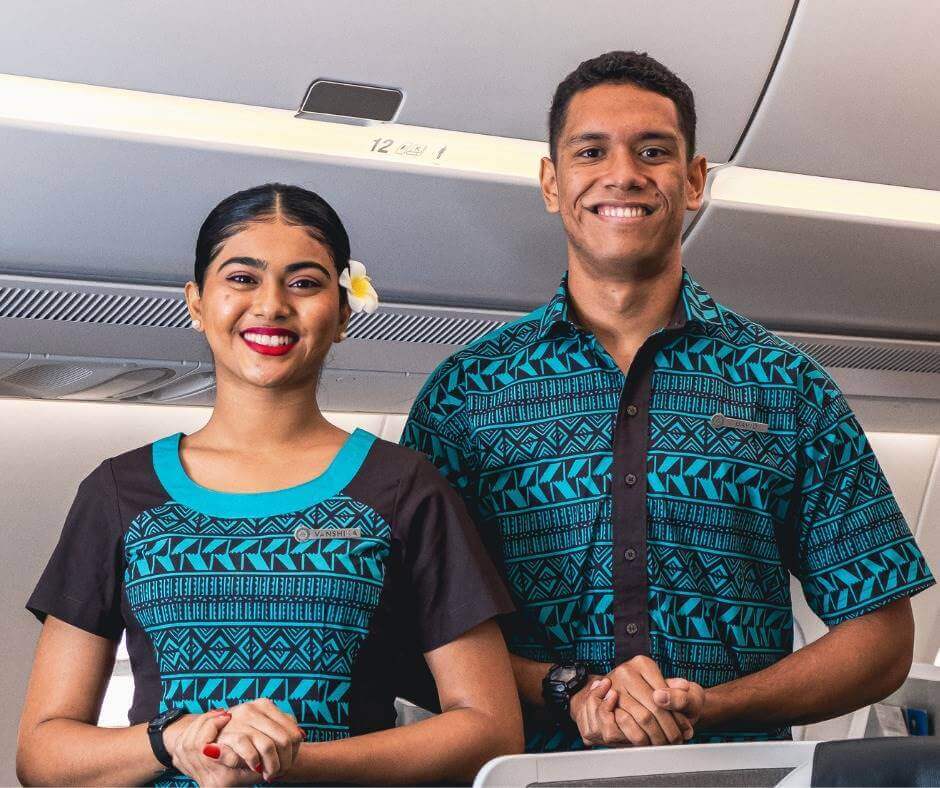 Application Process
Step 1: Prepare the following documents:
Updated resume/CV
Copy of Diploma from highest educational attainment
Fijian Passport biodata page
Form 7 (Year 13 Pass) or any equivalent, or Form 6 results
COVID-19 Fully vaccinated Card
Full-length colored photograph in business attire
Transcripts or certificates of other qualifications
Step 2: Go to Fiji official website. You can go here: https://www.fijiairways.com/en-us/
Step 3: On the right part of the page you will see three dots, click on it and choose "Careers," and you will be redirected here https://www.fijiairways.com/en-us/our-careers
Step 4: Scroll down and click on "Apply Online" From here you will be able to select the job position you are looking for.
Step 5: If there is a vacancy for Flight Attendants, click on it. Sign up for an account if you don't have one. Then fill in the online application form.
Step 6: Check all the details you have provided before submitting. This form needs to be error free and complete. After checking, click on "Submit"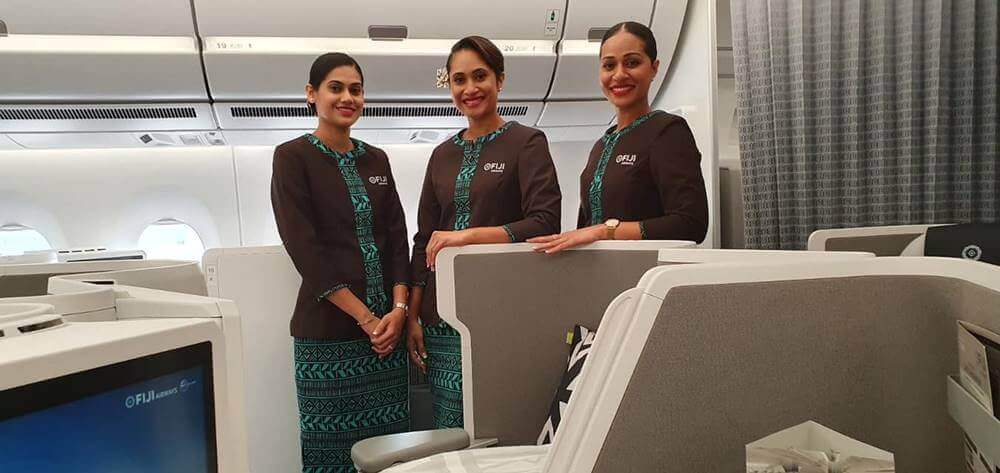 Salary and Benefits
Fiji Airways flight attendants earn an average monthly salary of 3 060 FJD ($1 384.66), which includes several perks and benefits. Salary can also range between 1 410 FJD ($638.03) and 4 680 FID ($2 117).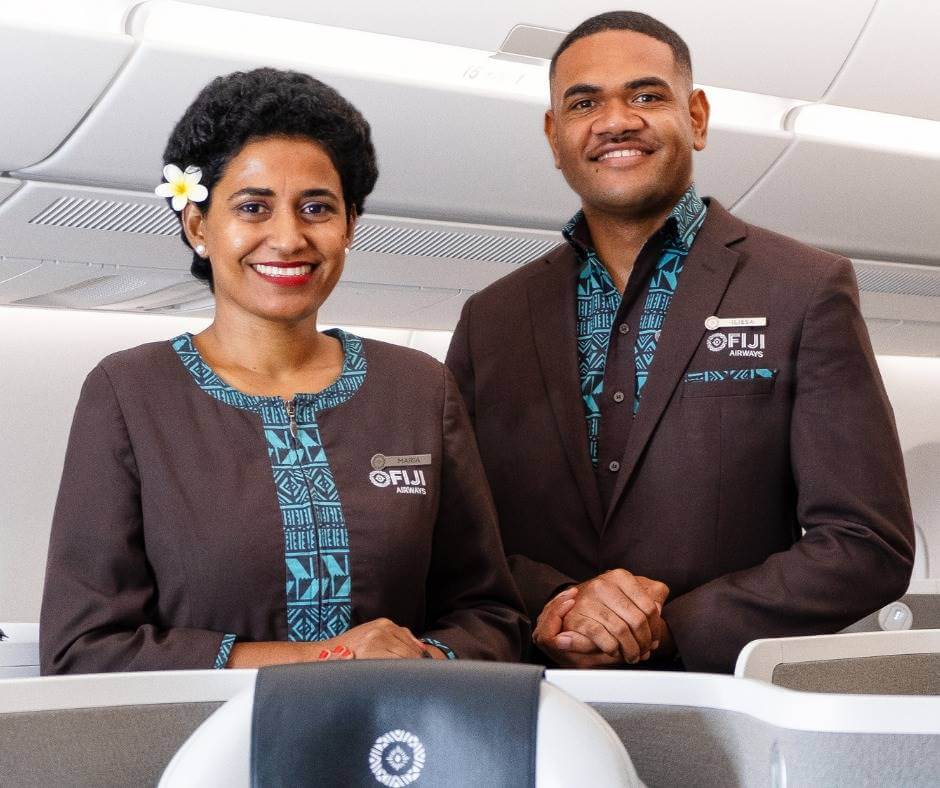 Video: Fiji Airways Eco-Focused In-Flight Safety Video
This might be the most different and eco-friendly in-flight safety video that you will see online.  Fiji Airways unveil their new eco-focused In-Flight Safety Video, showcasing some breathtaking natural wonders of its home. That airline also marked a line "The commitment for safety is measured only  by our love for nature and environment around us."
Photos: Fiji Airways Cabin Crew Uniforms
Check out these pictures of Fiji Airways crews so you can see what they look like in uniforms:
Frequently Asked Questions
Here are some common questions and answers about the job requirements as a cabin crew for Fiji Airways:
1. Is Fiji Airways a reliable airline?
Yes. Fiji Airways is a 4-star airline known for its excellent customer service, airport and onboard products. Fiji Airways, is proud of its history and its promising future.
2. Is the airline well-established, who owns it?
Fiji Airways is 52% owned by the Fiji government, with Qantas owning the remaining 46%.
3. How do I apply for a cabin crew position with Fiji Airways?
There are two ways to apply for cabin crew positions on airlines: online or at open-day events. To get up to date information regarding their job openings, go to Fiji Airways' Career page.
4. How much can I earn from Fiji Airways as a Flight Attendant?
A Fiji Airway Flight Attendant's monthly salary is estimated to be 3 060 FJD or $1384.66.
5. What are my duties as a cabin crew member?
As cabin crew, you are responsible for providing quality service and ensuring the safety of all passengers on board. You are also tasked to serve food and beverage to guests. In every flight you attended, reports must be created and submitted to your superior. During emergency situations, you need to make an action and provide necessary solution.
6. Is prior experience required before applying?
Not necessarily, but if you have a job experience in the aviation industry or as an FA, it will be an advantage for you.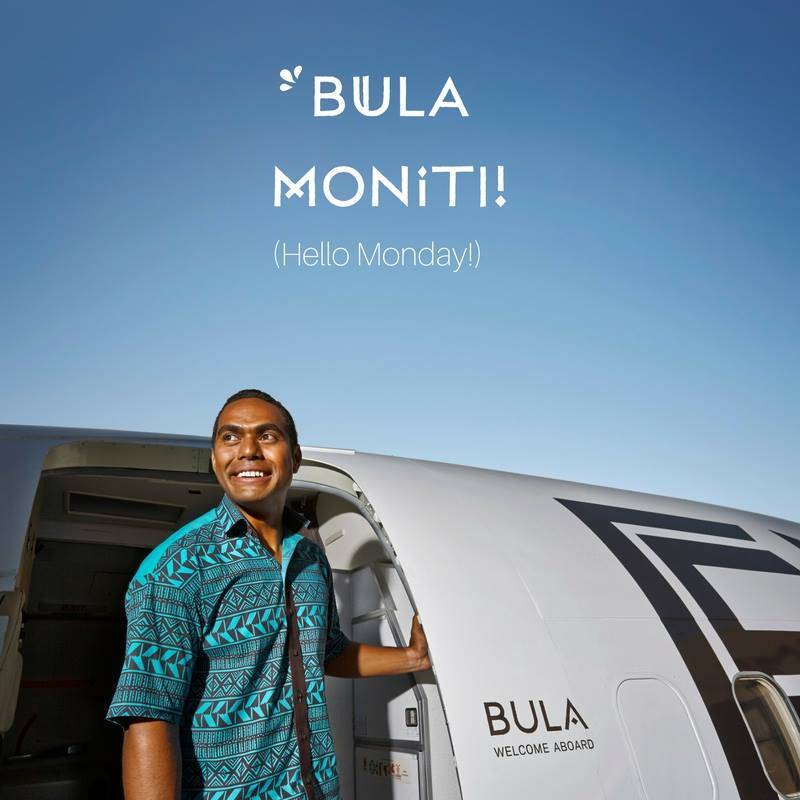 Summary
Fiji Airways has been awarded the title of Best Airline Staff Service in Australia & Pacific at the prestigious World Airline Awards in Paris. This is a huge achievement for the airline and is a testament to the hard work and dedication of their staff. They are committed to providing passengers with the best possible experience and this award is a reflection of that. If you love to travel and have a strong commitment and dedication to be a part of this hospitality industry, then this airline is for you. Come and join the team!