ITA Airways started in 2021 as the predecessor of the airline Alitalia. As of August 2023, ITA Airways serves 22 domestic destinations and 45 overseas destinations in 23 countries. If you are considering ITA Airways as your next career hub, you need to know the salary range and benefits you can get from it as a Flight Attendant. Since ITA Airways is just a starting airline, there are no precise published rate for Flight Attendants as of 2023. But according to Salaryexplorer.com, a Flight Attendant working in an Italy based airline can earn an estimated salary of €1,230 ($1,353) to €4,260 ($4,688) per month. This is the typical pay, which includes accommodation, transportation, and other perks. Flight attendant pay in Italy varies greatly depending on experience, skills, gender, and region.
Also Read: ITA Airways Cabin Crew Requirements and Qualifications
Italia Trasporto Aereo, also known as ITA Airways, is Italy's flag carrier. The Italian government owns 59% of it through the Ministry of Economy and Finance, with Lufthansa Group owning the other 41%. The airline serves over 60 domestic, European, and international destinations. ITA Airways is a member of the SkyTeam airline alliance, that has a hub running in Rome-Fiumicino and its focus city in Milan-Linate.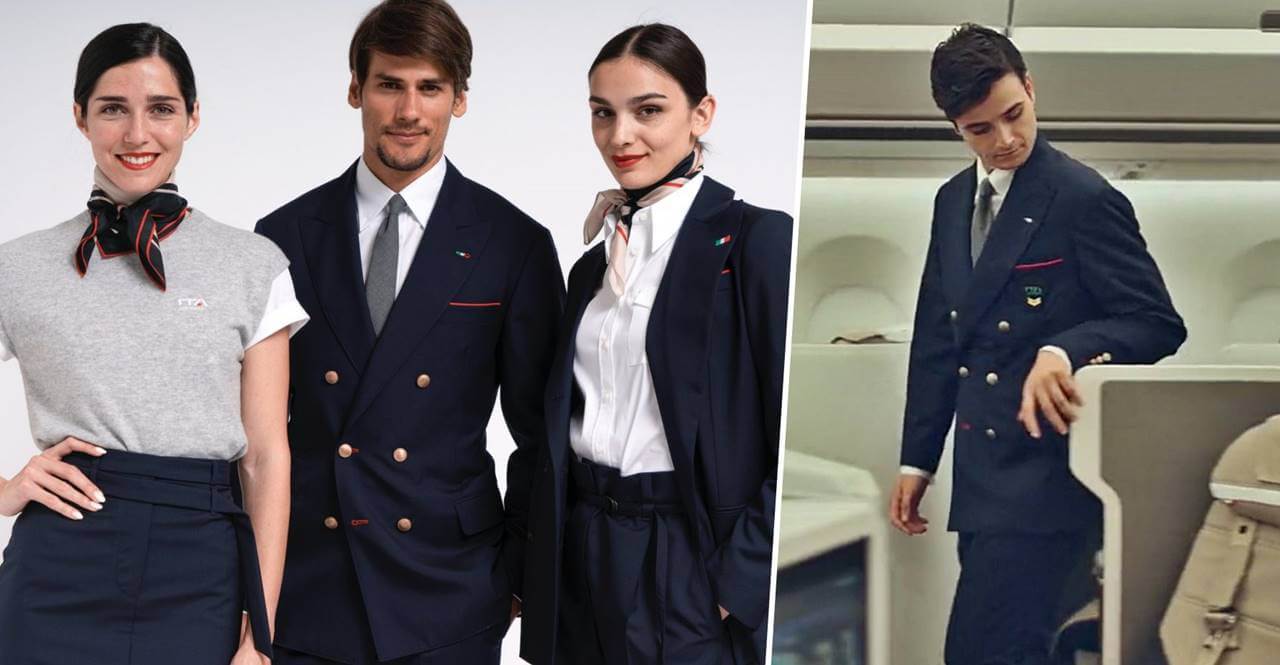 Cash Salary Breakdown
Basic Salary – Since ITA Airways is a new airline, there are no publicized salary rate yet for this company. However, Salaryexplorer.com has available data regarding the salary range of Flight Attendants in Italy, which is €1,230 ($1,353) to €4,260 ($4,688) per month.
Flying Pay – Currently, there are no provided rates for the FA's flying pay at ITA Airways. This flying pay is also known as per hourly rate. As an FA you will be paid for every hour you fly on air at a specific rate.
Layover Allowance – There are no publicized per diem pay or layover allowance for ITA Airways cabin crews. The per diem pay is intended to cover the expenses of all your meals and other necessities during a stopover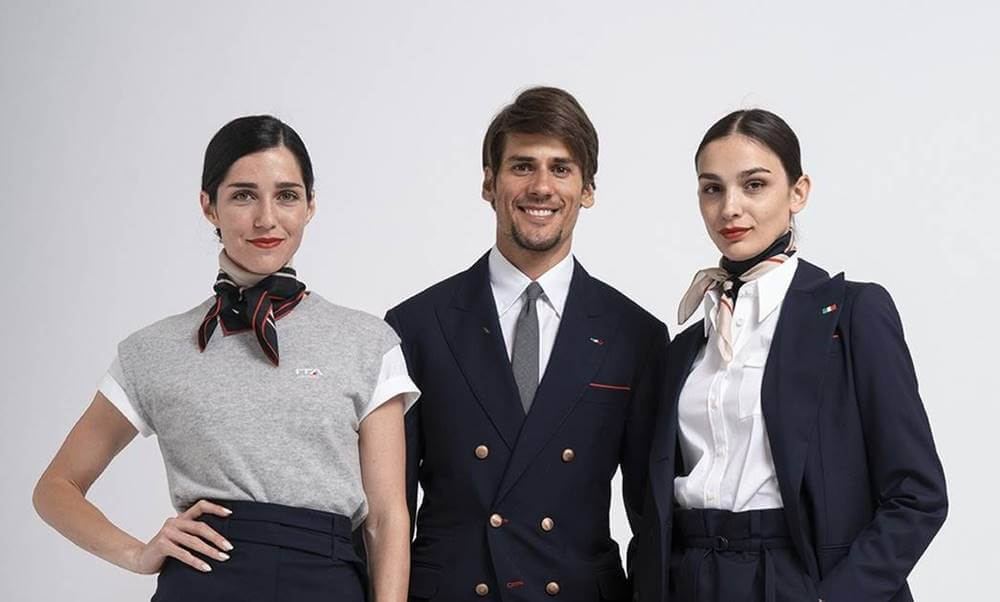 Benefits
Medical Insurance – Flight Attendants at ITA Airways are covered with comprehensive medical insurance. One of the most essential benefits you should be looking on a job is this one. Some airlines even pay a significant portion of the expense, making the monthly premium for medical and prescription drug coverage for employees and their families very low and reasonable.
Travel and Meet new Cultures – Aviation job is the only industry that can give you the freedom to travel for free and get to know different cultures. During your travels, you will have the opportunity to meet thousands of airline passengers. FAs learn a lot about diverse cultures through different nationalities and this is avery nice experience.
Flexible Schedule – Flight Attendants get flexible schedules, as well as enough rest days every month. Unlike any other job in the corporate world, cabin crew positions enjoy the perk of working an amount of hours per month.
Also Read: 5-Day Trip to Italy: Milan, Lake Como, and Venice
Video: ITA Airways | Recruiting Day
ITA Airways have planned an important recruitment plan in collaboration with the company CVing, specialized in digital projects and services related to the HR world. This is in light of the expansion of the ITA Airways network, particularly in the long haul with the new destinations that will be opened in 2023, San Francisco, Washington, and Rio de Janeiro. Here what it's like to be in a recruitment day at ITA. This video shows are some photographs from the first two days of the selection of new navigation professionals.
Frequently Asked Questions
1. Is ITA a private company?
ITA Airways is the Italian government-owned carrier that replaced Alitalia, which was forced to close in October 2021 after several years in bankruptcy.
2. How huge is the coverage of this airline?
As of August 2023, ITA Airways serves 22 domestic destinations and 45 overseas destinations in 23 countries. The airline will concentrate its operations at the Rome Fiumicino hub and the Milan Linate airport, positioning itself as the reference airline for business and leisure traffic. The airline started with  operations with 44 destinations and 59 routes, expanding to 74 destinations and 89 routes by 2025, when the rebalancing process of flights towards the long-haul sector is completed, with the goal of closing the country's connectivity deficit.
3. Is ITA and Alitalia the same?
Alitalia was privatized in 2009 and quickly ran into financial difficulties, including strikes, layoffs, and bankruptcy. Alitalia will be taken over by the state-owned ITA in October 2021.
4. Does ITA provide the same benefits from like Alitalia?
Since ITA Airways took over the privatized airline Alitalia, and is now owned by the government, of course, there will be such changes. It can be the pay per hour rates, benefits, as well as the policies that said airline was previously engaged. So, yes, changes may apply – don't expect the same in this new airline.
5. Should I entrust my career to this very new airline?
Well, maybe the airline was built during the pandemic, thus to take over a certain airline, but ITA will definitely stand as a strong airline in Italy. In fact, it has received high ratings when it comes to airline's overall performance. So trying your career as aa Flight Attendant in this airline can be a good way to land into a dynamic and growth capable job.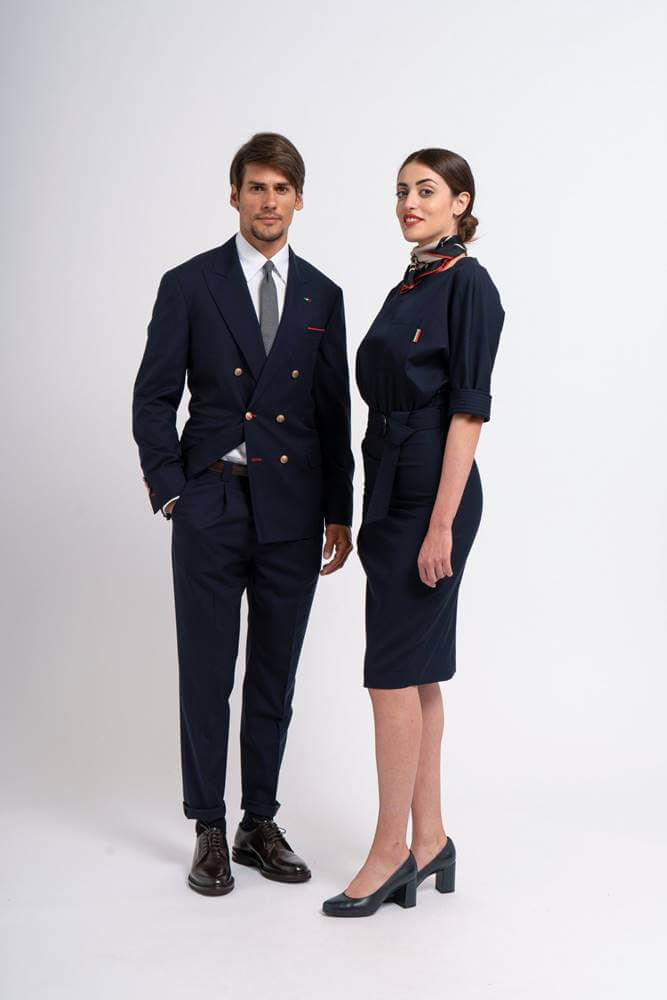 Summary
According to Salaryexplorer.com a Flight Attendant working in an Italy based airline can earn an estimated amount of €1,230 ($1,353) to €4,260 ($4,688) per month. ITA Airways aspires to be an efficient and innovative air carrier that will become a reference point in providing Italy with quality connectivity to both international destinations, thereby boosting tourism and foreign trade, and within the country, utilizing train-air integrated mobility. ITA Airways will put the best customer service at the heart of its strategy, this is through strong digitization of processes that ensure a best-in-class experience and personalised services and sustainability in its environmental, social, and governance aspects.