British airline Virgin Atlantic was established in 1984 by entrepreneur Richard Branson. The airline is well-known for its distinctive red livery, elegant cabins, and dedication to customer service. The airline serves destinations in the United States, the Caribbean, Africa, and Asia. 
Also read: How to Apply Virgin Atlantic Flight Attendant Hiring
It introduced the concept of a fun airline, where flight attendants wore bright red and gender-neutral uniforms, passengers relished in-flight entertainment, and the overall atmosphere resembled a party more than a typical flight. This daring departure from the norm resonated with passengers, and the airline soon earned a reputation for its irreverent yet refined approach.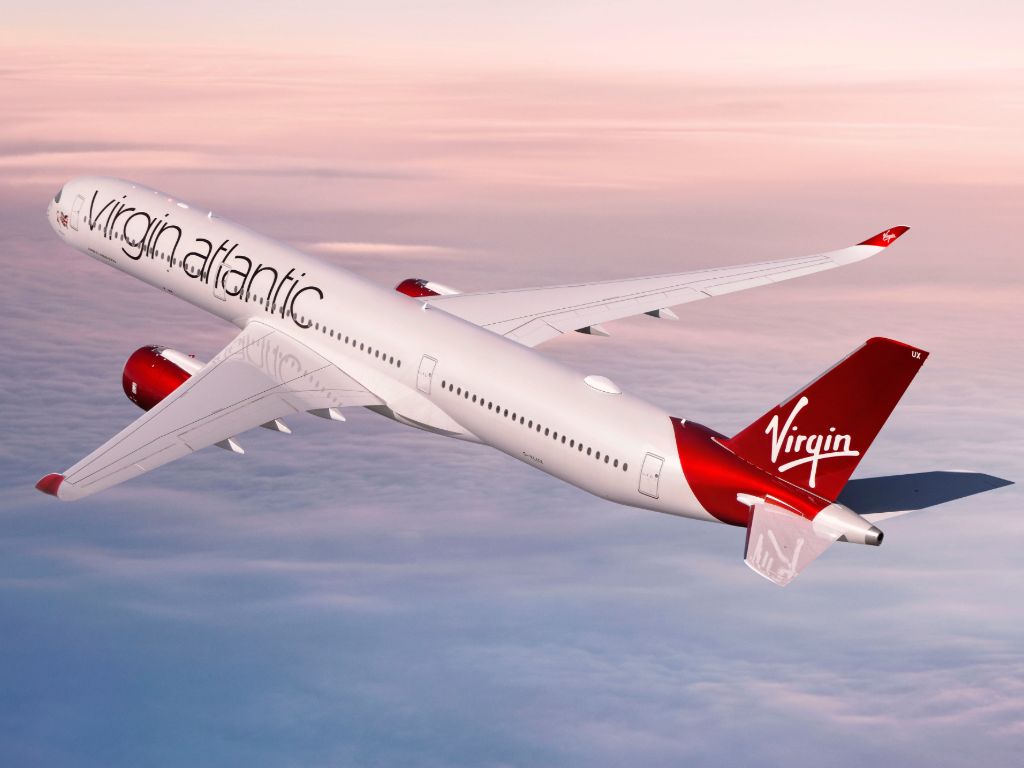 Quick Facts
Airline Name:

Virgin Atlantic

Airline IATA Code:

VS

Headquarters:

Crawley, England

Founded:

June 22, 1984

Number of Destinations:

35

Fleet Size:

41

Fleet Types:

Airbus A330, Airbus A350 XWB, Boeing 787 Dreamliner

Location Hubs/Bases: London Heathrow Airport (London, England), London Gatwick Airport (Crawley, England), Manchester Airport (Manchester, England)
Brief History Overview
Virgin Atlantic, the brainchild of the legendary entrepreneur Sir Richard Branson, was founded in 1984. The airline ascended to the skies with a single secondhand Boeing 747 and a mission to provide a unique and entertaining flight experience. In a move that would revolutionize business class travel, it introduced the Upper-Class Suite, a cabin with individual leather seats that converted into entirely flat beds.
The airline introduced passenger seatback screens in 1991, offering an extensive selection of movies, music, and diversions. This dedication to entertaining passengers during flights contributed to the airline's reputation for providing more than just transportation; it was an experience in and of itself. In 2014, the airline celebrated its 30th anniversary and reflected on its voyage from a rebellious startup to a reputable global carrier.  The airline demonstrated adaptability in adversity through strategic partnerships, fleet modernization, and route expansions.
Products and Services
Flying Club:

The Flying Club is a loyalty program that rewards frequent travelers with points for flights and other eligible transactions. Passengers can use these points for flights, cabin upgrades, hotel accommodations, and other travel-related perks.

In-flight Entertainment:

Through its personal seatback entertainment systems, the airline provides various movies, television programs, games, music, and interactive content to make passenger flights more pleasurable.

Package Holidays:

Through its partnership with Virgin Holidays, the airline offers all-inclusive vacation packages that include flights, lodging, transfers, and more. It provides a seamless and convenient way for travelers to plan and book vacations.

Cabin Classes:

The airline offers options catering to budget and comfort preferences. Passengers enjoy features like personal entertainment screens, complimentary meals and drinks, and the option to choose preferred seating. Passengers may upgrade their class for extra legroom, additional amenities, fully flat beds, access to exclusive lounges, and chauffeur-driven transfers.

Lounges:

The lounges, known as Clubhouses, offer Upper-Class passengers a place to unwind, work, and socialize before their flights. The lounges provide comfortable seating, free food and beverages, leisure services, and entertainment options.

Cargo Services:

In addition to passenger services, it also provides cargo services for transporting products across its extensive network. The airline offers efficient and dependable cargo transportation solutions for various cargo categories.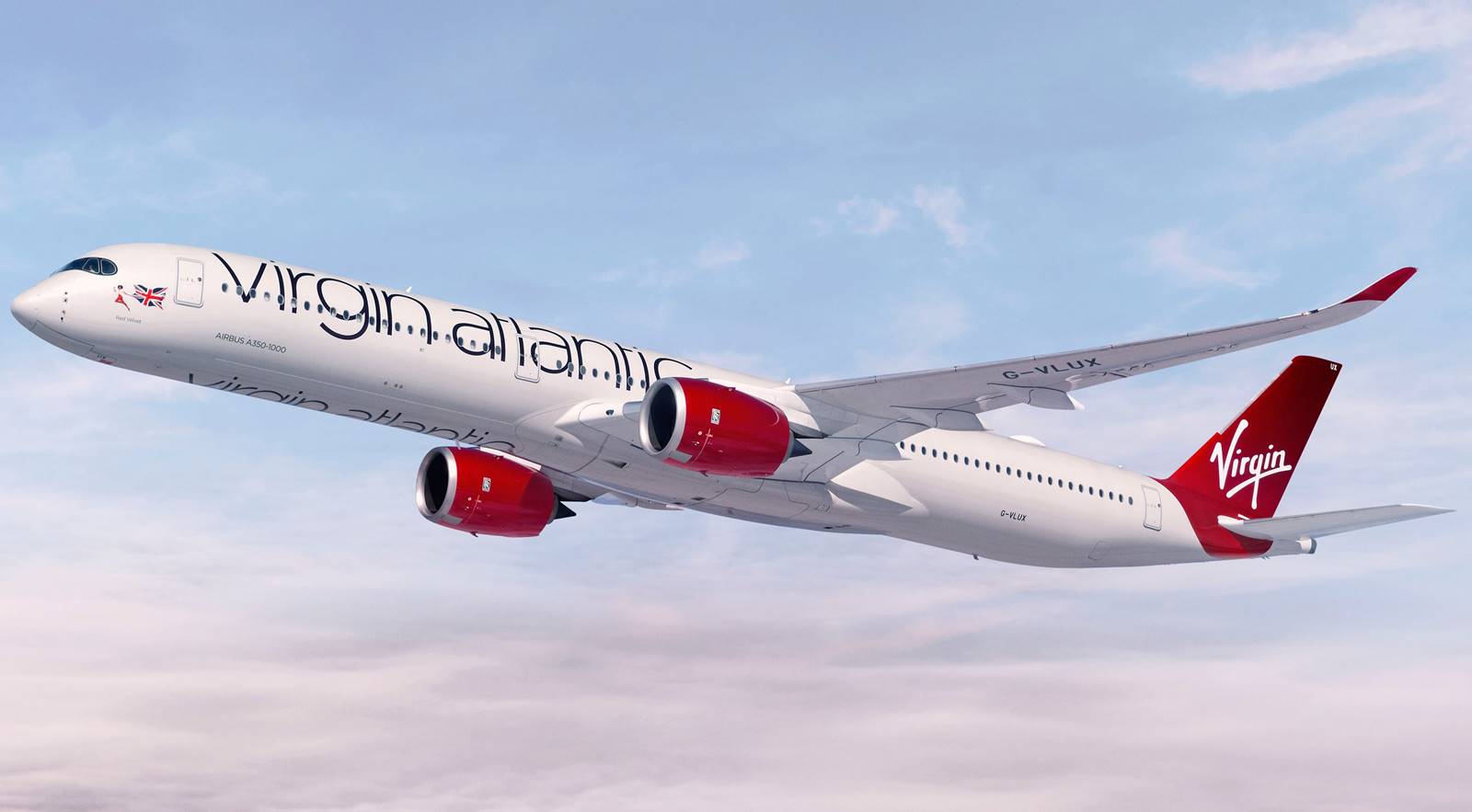 Work Culture
People refer to the personnel of this airline as "The Virgin Atlantic Family." The company recognizes its success depends on its employees' commitment and enthusiasm. The company's core values and interactions at every level reflect this approach. Cross-functional teams address challenges, create innovative solutions, and provide exceptional service to passengers. 
Richard Branson's philosophy of empowering employees to innovate and make decisions has influenced the airline's work culture. Employees are encouraged to take responsibility for their roles, contribute to the company's development, and share their ideas. Staff members develop a sense of pride and commitment due to this empowerment. From vibrant uniforms to one-of-a-kind events and celebrations, the airline encourages its employees to adopt the brand's sense of spirit.
Benefits for Employees
Pension:

The company offers a variety of pension plans to meet its employees' diverse requirements and preferences. From defined contribution plans, which allow employees to contribute a portion of their salary to their pension fund, to more comprehensive defined benefit plans, employees have options tailored to their specific financial situations.

Travel:

The airline allows its employees to travel the world and experience its wonders firsthand. The program enables employees to experience the airline's services behind the scenes and as travelers embarking on cross-cultural excursions. These benefits transform employees into global explorers, offering experiences of the airline's diverse destinations.

Financial Well-Being:

Recognizing the importance of financial stability, the airline offers various benefits designed to empower employees to take control of their financial journey. These benefits include income protection, nudge financial education, travel-to-work loans, life assurance, and critical illness insurance.

Physical and Mental Well-Being:

Employees can access medical insurance plans tailored to their requirements, ensuring they receive the care they require without undue financial burden. Additionally, it introduces wellness programs that empower employees to prioritize their health. These may include fitness programs, gym access, and wellness challenges to promote physical activity and healthy behaviors.

Exclusive Offers:

Employees have access to an array of exclusive benefits and discounts, such as home, auto, pet, and travel insurance, will writing, credit scoring, health and beauty deals, and discounted retailer gift vouchers that employees can use to reduce prices at supermarkets, restaurants, and on the high street.
Video: Introducing The New Fleet of Virgin Atlantic
This video gives an introduction to Virgin Atlantic and its new fuel-efficient planes in replacement of the old fleet. The Airbus A340 and Dash 400 were the aircraft that the airline company stopped operating to cut costs. In 2023, it made its fleet more streamlined for good. It only retained ten Airbus A330S and welcomed new units of A330-900. Its Boeing 787 Dreamliners are still operational, especially on long-haul flights.
Summary
Virgin Atlantic, founded in 1984 and guided by the visionary entrepreneur Sir Richard Branson, has consistently pushed the boundaries of air travel since its inception. Beyond innovation, the airline strongly emphasizes providing unmatched cabin-class passenger experiences. It has a reputation for delivering more than just transportation due to its personalized service, diverse entertainment options, and comfortable seating. The airline defines its legacy as an industry leader through its dedication to creating memorable flight experiences, empowering its employees, and pushing the boundaries of aviation innovation.
Contact Information
Company Name: Virgin Atlantic Airways Limited
Address: The VHQ, Fleming Way, Crawley, West Sussex, England
Telephone No.:  +44 3442097705
Website: https://www.virginatlantic.com/
Facebook: https://www.facebook.com/virginatlantic/
Instagram: https://www.instagram.com/virginatlantic/
Twitter: https://twitter.com/VirginAtlantic/