In terms of both passengers and aircraft, Loganair is the largest regional airline in the United Kingdom. This airline, based in Scotland, is a franchise partner of British Airways and flies some routes on BA's behalf. The airline's mission is summarized in its slogan, "Connecting the Highlands and Islands," emphasizing its focus on linking remote regions to the UK's major population centers.
Also Read: How to Apply Loganair Cabin Crew Job Hiring
Although the airline is best known for its service to out-of-the-way locales, it also offers service to many other significant destinations suitable for vacationers and business visitors. Its coverage area includes the entire United Kingdom, Ireland, and Northern Europe, not just Scotland. Its diverse list of destinations, from the bustling city of Edinburgh to the peaceful landscapes of the Scottish Highlands, captures the spirit of the airline's home country.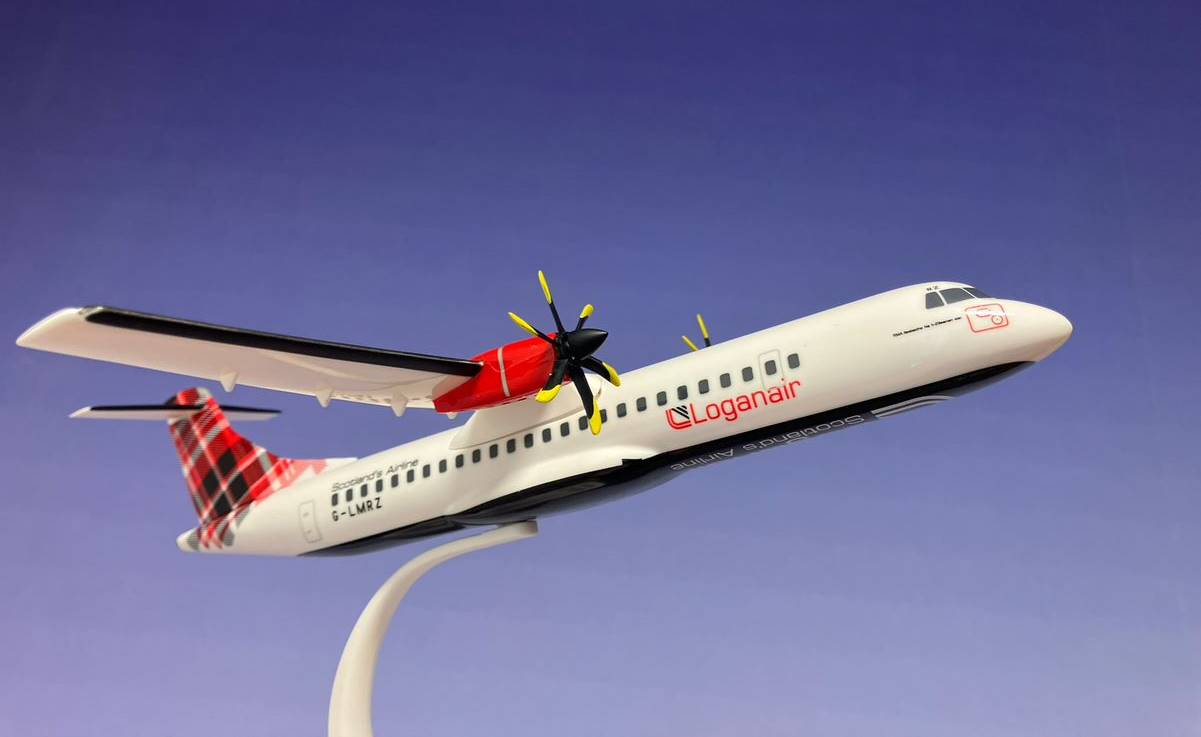 Quick Facts
Airline Name:

Loganair

Airline IATA Code:

LM

Headquarters:

Paisley, Scotland

Founded:

February 1, 1962

Number of Destinations:

42

Fleet Size:

38

Fleet Types:

ATR 42/72, Twin Otter, Embraer ERJ-145, Saab 340

Location Hubs/Bases:

Aberdeen International Airport (Aberdeen, Scotland), Dundee Airport (Dundee, Scotland), Edinburgh Airport (Edinburgh, Scotland), Glasgow International Airport (Paisley, Scotland), City of Dery Airport (Derry, Northern Ireland), Inverness Airport (Inverness, Scotland), Isle of Man Airport (Malew, Isle of Man)
Brief History Overview
LoganAir was originally a Scottish charter airline called Highland Airways, established in 1962. During this period, the company's primary focus was being a regional air charter service to benefit nearby communities and companies. In 1976, Highland Airways underwent a significant transformation and rebranded itself as LoganAir. It began a new chapter for the airline, with a renewed focus on regional connectivity and passenger services.
During the '90s, the airline increased its fleet size and expanded its service area. It purchased a variety of turboprop planes, such as the Saab 340 and Twin Otter, which can take off, land on shorter runways, and fly through rougher weather. In recent years, the airline has continued its tradition of providing high-quality regional air travel. The airline has embraced modern advancements in aviation technology and safety protocols, maintaining its commitment to passenger safety and satisfaction. 
Products and Services
Inter-Isle Flights:

It offers flights between Kirkwall Airport (KOI) on Mainland Orkney and airports on islands like Westray (WRY), Papa Westray (PPW), North Ronaldsay (NRL), and Stronsay (SOY). These inter-island flights ensure connectivity, support local economies, and facilitate travel for residents and tourists. 

Business Connect:

For companies with frequent business travel needs, the airline offers corporate travel management solutions that include bulk booking options, detailed reporting, and negotiated fares. Passengers may do uncomplicated rebooking, change flights, or have flexible fare options that accommodate last-minute changes.

Student Fares:

Students and passengers under 26 have a discounted fare for one-way and roundtrip tickets. This discount also gives the second luggage free of charge.

Vantage Cardholder Discount:

Offshore passengers with a Vantage Card can buy the flexible fare, including free date changes.

Compassionate Fares:

The airline offers urgent travel arrangements for passengers traveling due to a family emergency, bereavement, or other critical circumstances. These are 50% discounted rates from the Fly Flex+ fare, considering the situation happened in 48 hours.

Air Ambulance:

The air ambulance service is available to remote parts of Scotland 24/7, operated by a team of experienced pilots and paramedics. It has state-of-the-art medical equipment, including a ventilator, defibrillator, and IV fluids.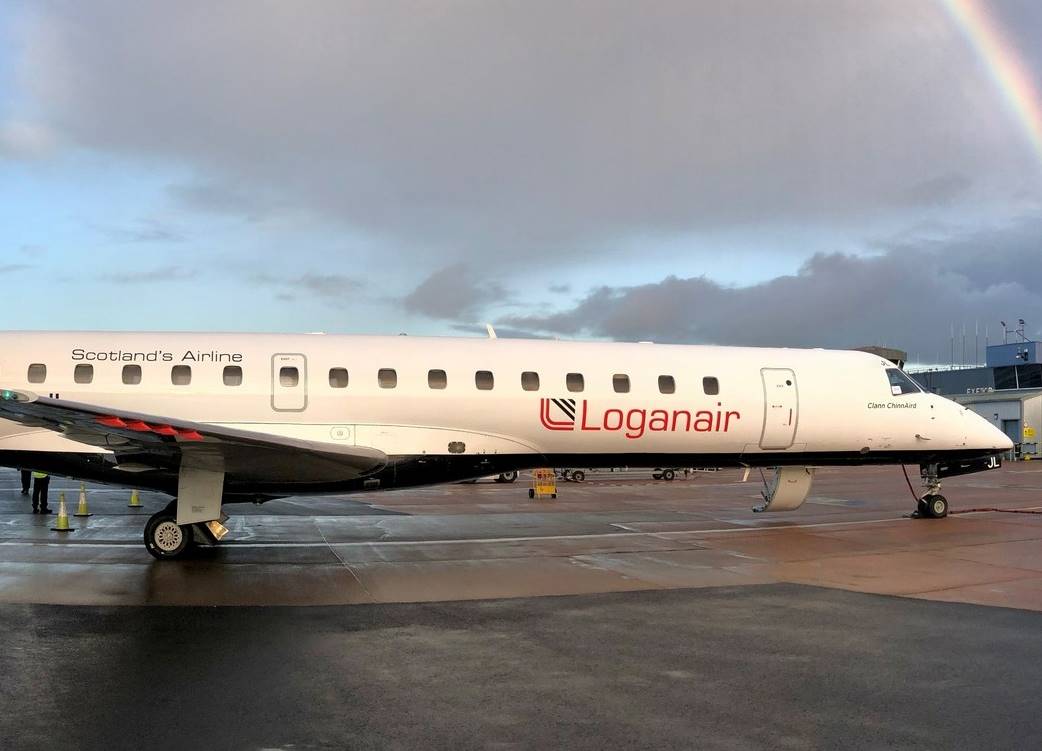 Work Culture
Loganair actively recruits from a diverse pool of candidates. The airline does not discriminate based on race, religion, gender, sexual orientation, or disability. All employees work closely together, from flight crews to ground staff, fostering effective communication and a collaborative atmosphere. Though it is smaller than other airlines, there is a strong sense of camaraderie and teamwork among employees. 
It also recognizes the importance of ongoing training and development for its employees. Whether it's for flight crew members, ground staff, or administrative roles, the airline invests in programs that enhance skills and knowledge, contributing to the growth of its workforce. Additionally, leadership is more accessible and approachable to employees, fostering open communication, a sense of belonging, and an environment where ideas and feedback are valued.
Benefits for Employees
Health and Medical:

Comprehensive health insurance, including medical, dental, and vision expenses, is available for employees and their families. Health and wellness initiatives, such as gym memberships, wellness challenges, and mental health resources, contribute to employees' overall well-being.

Travel:

The airline offers employees discounted or free flights for themselves and their families, making exploring new destinations easier. Discounts on company products or services and partnerships with external companies for various discounts are also available.

Work-Life Balance:

Employees have vacation days, holidays, sick leave, and other paid time off to allow employees to rest, recover, and spend time with their families. The airline's flexible work hours, remote work options, and other flexible arrangements can help employees balance their work and personal lives.

Social Events and Recognition:

The airline organizes social events, team-building activities, and company outings to foster a sense of community and camaraderie among employees. Employees with exceptional contributions may receive awards, bonuses, and appreciation through recognition to boost morale and motivation.
Video: Loganair on Flying Solo Under Their Brand
In this video, the airline talks about what passengers can expect as they fly under their brand after being with British Airlines and Flybe. Despite these changes, each flight will remain as smooth as possible. It also introduced new products and services and will display its branding at the airport. They also launched a new website to cater to new flight reservations. The airline also added a new contact center at Glasgow Airport, new uniforms, and the shortest flight on an island.
Summary
As a regional airline, it specializes in navigating difficult weather conditions and shorter runways to reach remote locations. LoganAir is crucial in providing residents with essential air travel from the Orkney and Shetland Islands to the Western Isles. It has made its name by connecting remote areas, but it also offers a variety of destinations outside of Scotland. Travelers can explore iconic cities, tranquil landscapes, and hidden treasures in the United Kingdom, Ireland, and Northern Europe. This flexible network demonstrates the airline's dedication to offering travel options for leisure and business travelers.
Contact Information
Company Name: Loganair Limited
Address: Lightyear Building, 9 Marchburn Drive, Glasgow Airport, Paisley, Scotland
Telephone No.:  +44 1416429407
Website: https://www.loganair.co.uk/
Facebook: https://www.facebook.com/FlyLoganair/
Instagram: https://www.instagram.com/flyloganair/
Twitter: https://twitter.com/flyloganair/