Air Creebec stands as a representation of the resilience and vision of the Cree Nation of Quebec. Established in 1982, this regional airline was transporting passengers and cargo. It was a dream come true for the indigenous Cree community to connect remote areas in Northern Quebec and Ontario. With its roots deeply linked with the community's history and aspirations, the airline offers more than just a flight service—it offers a journey that combines cultures, distances, and hearts.
Also Read: How to Apply Air Creebec Flight Attendant Hiring
However, what truly sets Air Creebec apart is not just its routes or aircraft but its unique work culture. Driven by respect, collaboration, and commitment, the company reflects the spirit of the Cree community. The dedication to service and community is visible in the way the airline functions. Let's dive more into it.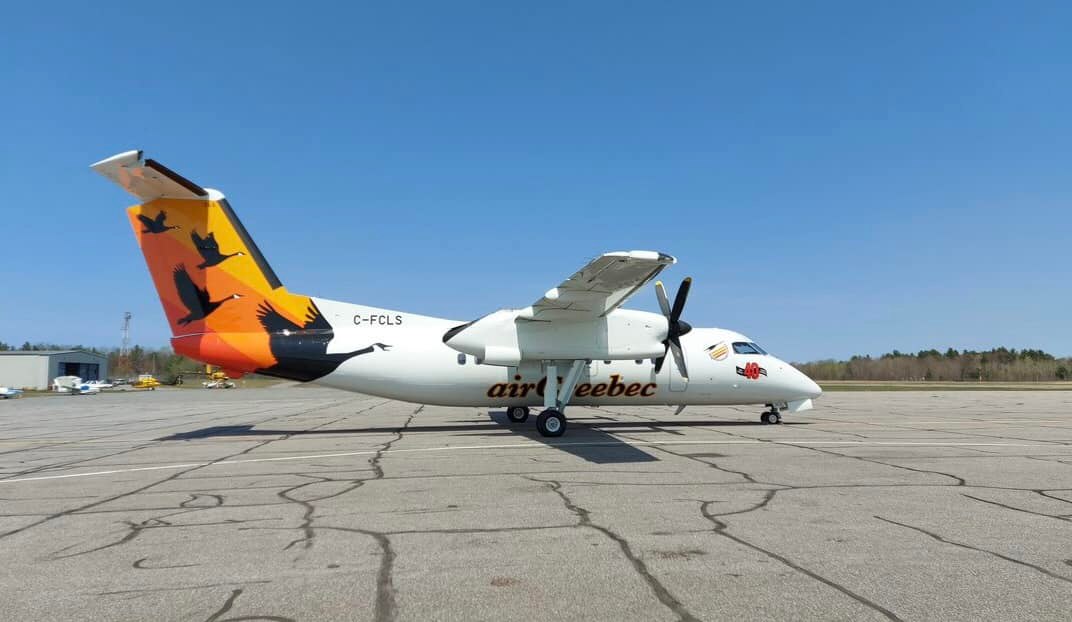 Quick Facts
Airline Name:

Air Creebec 

Airline IATA Code:

YN

 
Headquarters: Quebec, Canada
Founded:

1982

Number of Destinations:

16

Fleet Size:

19

Fleet Types:

de Havilland Canada Dash, Hawker Siddeley HS

Location Hubs/Bases:

Val-d'Or Airport (Quebec, Canada), Montréal–Trudeau International Airport (Quebec, Canada), Waskaganish Airport (Quebec, Canada)
Brief History Overview
In June 1982, a new airline called Air Creebec was born. It began its flights on 1 July 1982, and interestingly, it was a joint venture between the Cree, who owned 51%, and Austin Airways, which had the other 49%. 
By 1988, the Cree decided to take full control. They bought all of Austin Airways' shares in Air Creebec. This purchase was a historic event because it was the biggest business deal any Canadian aboriginal group had made up to that point. Fast forward to March 2012, the airline made a significant decision wherein they stopped their flights to La Grande Rivière Airport.
Products and Services
Flights

– The company offers regular flights to various destinations, making travel easy and convenient for passengers. It's an excellent choice for those looking to fly safely and efficiently across the region.

Chartered Flights

: Customers can book private chartered flights tailored to their specific needs. Perfect for groups or special events, these flights give passengers the flexibility of choosing their schedule and destination.

Medical Charters

– For critical medical transportation needs, it provides specialized medical charter flights. With trained staff and equipped planes, they ensure patients receive prompt and safe transfers to medical facilities.

FBO Montreal

: Its Fixed Base Operation (FBO) in Montreal offers services like aircraft parking, refueling, and maintenance. Whether you're a pilot or an airline, their FBO ensures your aircraft is well-taken care of during its stay.

Cargo and Parcels

– Beyond just transporting people, the airline also handles cargo and parcel delivery. They make sure packages and goods are transported securely and reach their destination on time, providing a reliable service for businesses and individuals alike.
Work Culture
Joining the team is more than just a job – it's becoming part of a passionate family. This thriving airline company believes in creating a work environment where employees can grow and feel fulfilled. With a range of services like regular flights, freight, and chartered flights, it ensures its workers enjoy perks such as employer-paid Pension Plans, Group Insurance, and the exciting benefits of air travel.
In 2020, before the pandemic struck, Air Creebec proudly boasted a dedicated team of 400 aviation lovers who worked diligently to offer top-notch service to their customers. As the world navigates through the pandemic aftermath, the airline's focus remains on health and safety.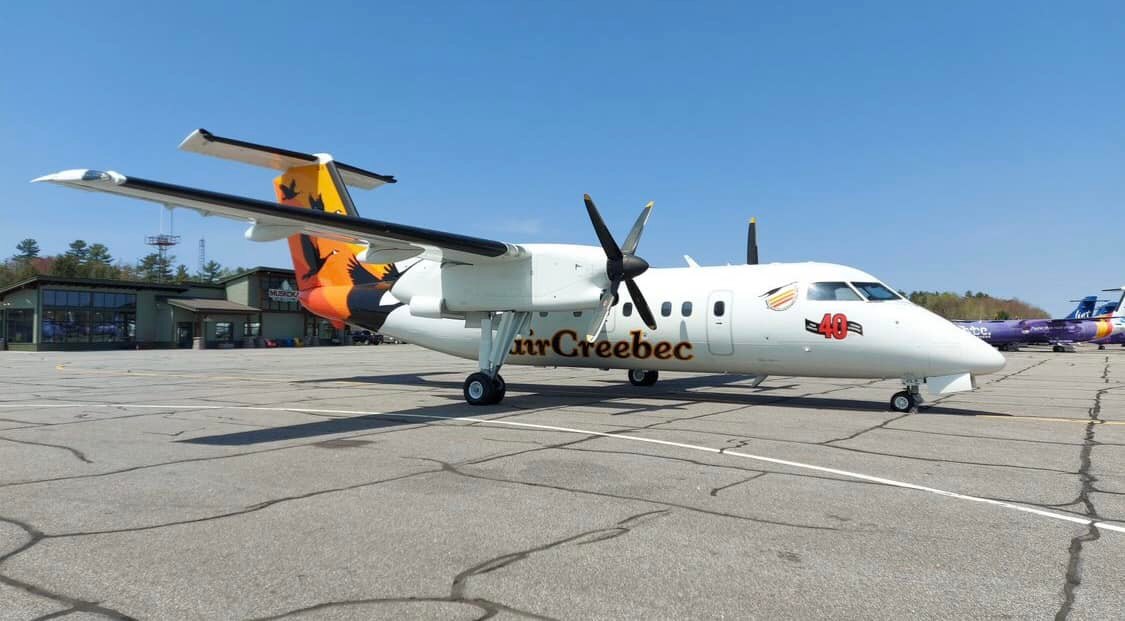 Benefits for Employees
Flight Discounts / Free Flights

– Working at this airline offers a unique perk many dream of – the chance to travel the world without draining the wallet. Not only can employees take advantage of significant discounts, but they and their families might even get to fly for free to various destinations. 

Life Insurance/Disability

– By offering life insurance, the airline ensures that in unforeseen circumstances, the families of its employees are financially safeguarded. Additionally, with disability coverage, employees can have peace of mind knowing that support is available in the event of unexpected health challenges. 

Paid Holidays / Vacation

– The company understands that everyone needs time off to recharge. That's why they provide paid holidays and vacations, allowing employees to relax, rejuvenate, and spend quality moments with loved ones without financial concerns. 

Company Pension Plan

– The airline aids its employees in this aspect with a robust company pension plan. This benefit ensures that when the time comes to retire, employees have a stable financial cushion to rely on. 

Free Drinks/Coke/Juice/Water

– Employees are treated to an array of complimentary drinks throughout their workday. Whether it's a refreshing glass of water, a fizzy coke, or a healthy juice, this perk ensures everyone remains hydrated and content during their shifts.

Paid Sick Leave

– Health is paramount, and the airline embodies this belief by offering paid sick leave. If an employee is unwell, they're encouraged to take the necessary time off to recover, knowing their paycheck isn't at risk. By prioritizing health, the company not only ensures a healthier work environment but also reduces the stress associated with taking days off due to illness.
Video: RARE Hawker Siddeley HS 748s STILL FLYING
The Hawker Siddeley HS 748, a British-designed turboprop airliner from the late 1950s, was developed to replace the DC-3, providing a seating capacity of 40-48 passengers. Designed for durability and simplicity, it can touch down on unpaved runways and transport over 12,000 pounds of cargo. In Northern Ontario, a few of these unique planes still grace the skies. With merely five of them operational in Canada, it stands as one of the nation's rarest aircraft types. Luckily, this video showed how Air Creebec is still able to fly this airplane. 
Summary
The company stands out as a remarkable airline that not only connects various regions but also celebrates a rich history and dedication to its employees. With its roots deeply embedded in community values, the company goes beyond just flights, offering a nurturing work environment and unique benefits. Whether you're flying with them or joining their passionate team, Air Creebec truly represents a blend of tradition, service, and community spirit.
Contact Information
Company Name: Air Creebec
Address: 9475 Ryan Avenue, Dorval, Qc, H9P 1A2
Telephone No.: 705 264-9521
Website: https://www.aircreebec.ca
Facebook: https://www.facebook.com/aircreebec.ca/
Instagram: NA
Twitter: https://twitter.com/AirCreebec