In Canada, connecting people from one place to another is essential, considering the country's vast landscapes. Northwestern Air is an airline that has become a lifeline for many, especially in regions where travel by road or rail might not be possible. Established to serve the needs of communities and individuals alike, it's not just a carrier but a bridge between distant places, ensuring that Canada's remote areas remain strong and vibrant.
Also Read: How to Apply Northwestern Air Flight Attendant Hiring
Behind the aircraft and the ticket counters, there's a story of dedication, innovation, and commitment. The airline also represents the spirit of connectivity and unity through its employees.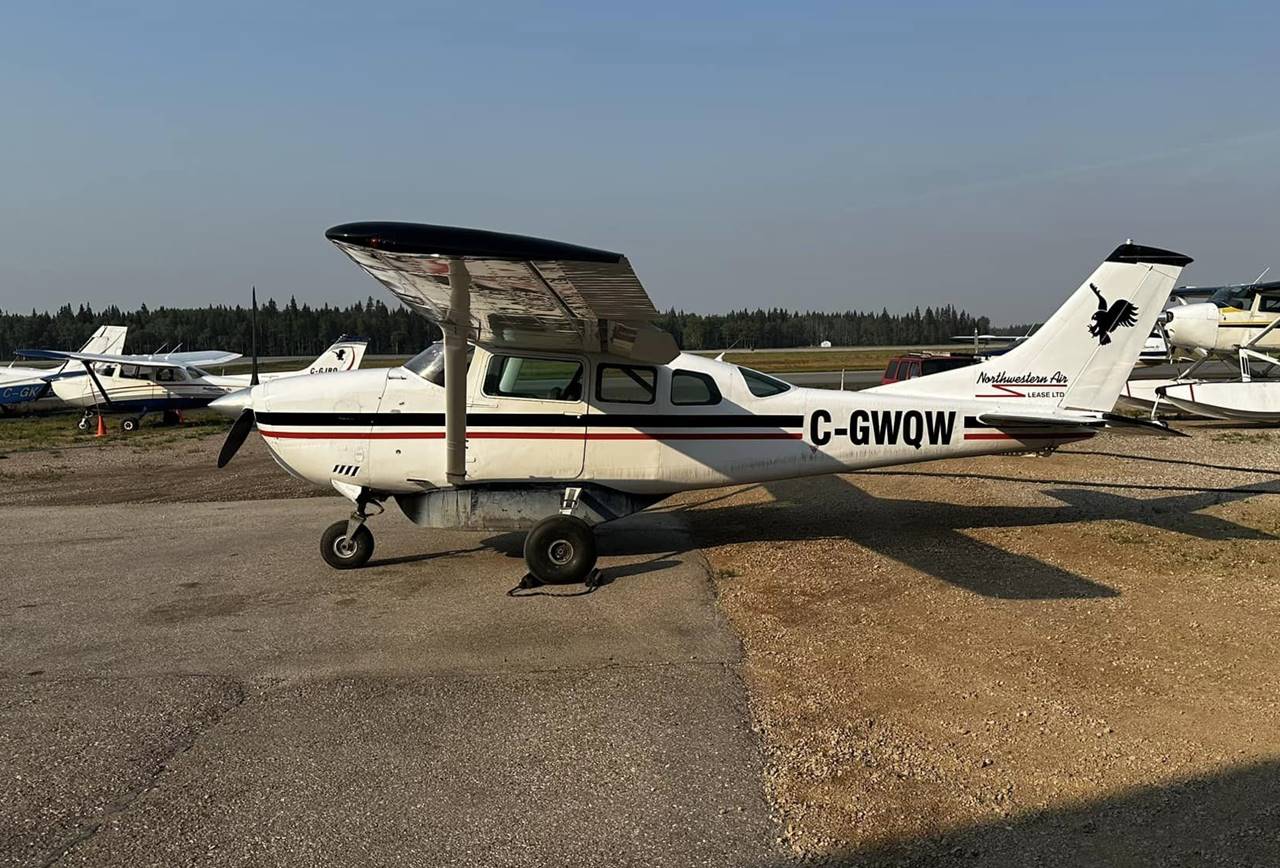 Quick Facts
Airline Name:

Northwestern Air 

Airline IATA Code:

J3

Headquarters:

Fort Smith, Northwest Territories, Canada

Founded:

1965

Number of Destinations:

7

Fleet Size:

15

Fleet Types:

British Aerospace Jetstream, Cessna 172, Cessna 185, Cessna 206, Cessna 210 Centurion, Piper PA-34 Seneca

Location Hubs/Bases:

Edmonton International Airport (Edmonton), Fort Chipewyan Airport (Fort Chipewyan), Fort McMurray International Airport (Fort McMurray), High Level Airport (High Level), Fort Smith Airport (Fort Smith), Hay River/Merlyn Carter Airport (Hay River), Yellowknife Airport (Yellowknife)
Brief History Overview
Northwestern Air started its journey from Fort Smith, Northwest Territories. Today, it has become one of the most recognized airlines in Canada. While based primarily at Fort Smith Airport, the airline connects travelers to seven different spots across two provinces and territories. But that's not all; they're also the go-to for many when it comes to charters, assisting various businesses across Canada and the US.
The airline's roots trace back to 1965, not as an airline initially but as a leasing company. By 1968, they were soaring the skies, and in 1984, they were a name many recognized for scheduled passenger services. The guiding force behind this venture is the Harrold family, who wholly owns the airline. As of September 2018, this family-led venture provided jobs to over 70 individuals, proving its impact and growth in the aviation industry.
Products and Services
Flights

– Northwestern Air offers scheduled flights, taking passengers from one destination to another. It's an easy and efficient way for travelers to get around, especially in regions with limited transport options.

Cargo

– Its cargo service ensures that packages and shipments reach their destinations safely. From business packages to personal items, they handle it all.

Charters

– For those looking for a personalized flight experience, the airline provides charter flights. Whether it's a business trip or a special family outing, they make sure you have a plane ready for your unique needs.

Fuel & Hangars

– Every plane needs a safe place to rest and refuel. The company offers hangar spaces for aircraft storage and provides fueling services, ensuring planes are ready for their next journey.

Maintenance

– Planes need check-ups too. The maintenance team keeps every aircraft in tip-top shape, ensuring safety and smooth operations for all flights.

Store

– If you're looking to grab some merchandise or need essential travel accessories, their store has you covered. From branded items to travel essentials, there's a little something for everyone.
Work Culture
For those eager to learn the ins and outs of aviation, this is the place to be. From regular services to detailed hourly inspections, there's never a dull moment. Whether it's getting hands-on with avionics, engines, or even propellers, the experience here is all-encompassing. What makes all this learning even better is a super-friendly management team and coworkers who are always ready to lend a hand.
Ask anyone who's spent time at Northwestern Air, and they'll speak of days filled with motivation and inspiration. Many, including those who once thought of aviation as just another job, have been so inspired they've considered becoming pilots. The location might seem a tad remote, but the great shifts, amazing teamwork, and the chance to chase dreams more than makeup for it.
Benefits for Employees
Travel benefits

– For those with wanderlust, the company offers awesome travel perks. Employees can jet off to new destinations at discounted rates, making exploring the world much easier on the wallet.

Medical insurance and healthcare coverage

– Staying healthy is a breeze with this airline. They provide medical insurance, ensuring that employees can get the care they need without stressing over big bills.

Paid time off and salary options

– Everyone needs a break. It currently offers paid time off, so employees can relax without worrying about their paychecks. Plus, they have flexible salary options to suit different needs.

401(k) retirement plans and life insurance

– This airline helps out by offering 401(k) retirement plans. And if life throws a curveball, the company's life insurance policy has employees' families covered.

Discounted accommodations and free flights

– Traveling is more fun with perks. Not only can employees fly for less, but they also get discounts on accommodations, making trips even more enjoyable.
Video: Northwestern Air at YEG Travel Show (Oct 2022) 
This video was a travel show featuring the airline. By watching this, you can learn more about the company, how it's doing in the aviation industry, and what other opportunities it offers aside from flights. If anyone is interested in being a pilot, the airline has a pilot school for training. 
Summary
In wrapping up, Northwestern Air is more than just an airline. It's a hub of learning, inspiration, and camaraderie. Nestled in a remote location, it offers a unique blend of small-town vibes with big aviation dreams. With a supportive team and endless opportunities for growth, it isn't just a place to work; it's a community where dreams take flight.
Contact Information
Company Name: Northwestern Air
Address: 23 Airport Rd. PO Box 23; Fort Smith NT, X0E 0P0
Telephone No.: 1.877.872.2216
Website: https://nwal.ca/contact-us/
Facebook: https://www.facebook.com/NorthwesternAir
Instagram: https://www.instagram.com/flynorthwesternair
Twitter: https://twitter.com/NorthwesternAir