Central Mountain Air, often simply referred to as CMA, is an airline based in Canada. Established with a vision to connect communities, this airline has become synonymous with reliability and service. Flying to both popular and less-traveled destinations, the airline has played a big role in bridging the gap between cities and the more remote regions of the country.
Also Read: How to Apply Central Mountain Air Flight Attendant Hiring
Having its roots in the heart of British Columbia, it has always focused on providing essential air services to locals and tourists alike. With a fleet of aircraft and a dedicated team, the airline continues its mission of making air travel accessible and convenient for everyone.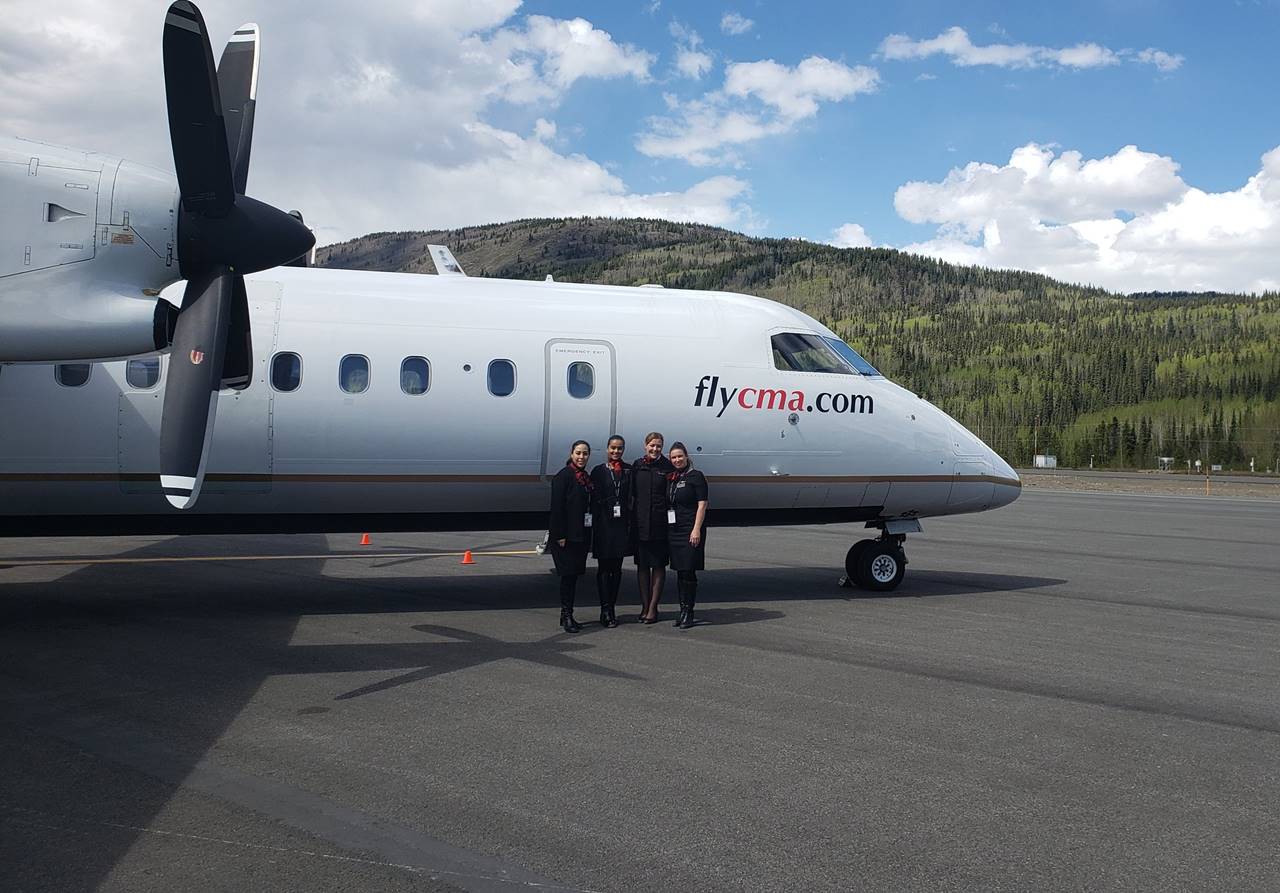 Quick Facts
Airline Name: Central Mountain Air
Airline IATA Code: 9M
Headquarters: Smithers, British Columbia
Founded: 1987
Number of Destinations: 14
Fleet Size: 27
Fleet Types: Beechcraft 1900, de Havilland Canada Dash 8, Dornier 328
Location Hubs/Bases: Prince George Airport (Prince George, British Columbia), Vancouver International Airport (Richmond, British Columbia), Edmonton International Airport (Alberta)
Brief History Overview
The airline took to the skies in 1987, initially under the ownership of 580741 BC. A decade later, they expanded their fleet with the addition of the Raytheon Beech 1900D Airliner aircraft. This move also marked the beginning of their operations as an Air Canada connector, taking over routes in Alberta and British Columbia. However, by October 2011, it decided to end its Capacity Purchase Agreement with Air Canada, which covered routes connecting Calgary to Lethbridge, Medicine Hat, and Cranbrook. Yet, they maintained a partnership with the big airline company for routes linking Vancouver to Campbell River, Quesnel, and Williams Lake.
In the later years, the airline saw significant additions to its fleet. 2005 saw the arrival of the first two Dornier 328 aircraft, with a third added in 2014. In 2010, the parent company of CMA, acquired Hawkair, another airline based in British Columbia. However, this partnership was short-lived as Hawkair faced financial difficulties, declaring bankruptcy and halting all operations by November 2016. 
Products and Services
Cargo

– The airline offers a reliable cargo service, ensuring goods and packages are transported safely and on time. Whether it's vital business shipments or personal items, their team handles cargo with utmost care, providing a crucial link between cities.

Group reservation

– It simplifies the process with group reservations, making it hassle-free to book flights for larger parties, whether it's a school trip, family reunion, or any group travel.

Charters

– For those seeking a more personalized travel experience, this airline provides charter flights. This service allows individuals or groups to rent an entire aircraft, offering flexibility in destinations and travel times that suit their specific needs.

Scheduled airline service

– Serving numerous routes, its scheduled airline service ensures that passengers can travel between key cities consistently. With a set timetable, it's easy for travelers to plan ahead and reach their destinations with ease.

Business travel

– Catering to the busy professional, the company offers business travel solutions. Recognizing the importance of punctuality and comfort for business trips, they ensure a smooth journey, enabling professionals to reach meetings or conferences feeling refreshed and prepared.

Gifts and vouchers

– For those looking to give the gift of travel, the airline offers gift vouchers. These vouchers are an ideal present for birthdays, anniversaries, or special occasions, allowing the recipient the freedom to choose their own destination. It's a thoughtful way to surprise someone with the promise of an upcoming adventure or to make their travel dreams come true. Whether it's for a loved one, a friend, or a colleague, these gift vouchers provide flexibility and are sure to be appreciated by any traveler.
Work Culture
The airline fosters a work environment that values safety, proper procedures, and an overall positive culture. Employees often praise the company's dedication to good safety practices and standard operating procedures, which not only ensures passengers' well-being but also gives employees peace of mind. On top of that, the airline is recognized for being accommodating, as they often adjust schedules to fit around employees' secondary job commitments. This flexibility is an advantage, especially for those trying to balance multiple responsibilities.
However, working at Central Mountain Air also comes with its challenges. Many employees find themselves facing long hours and extended workdays, sometimes feeling that the compensation doesn't match the effort put in.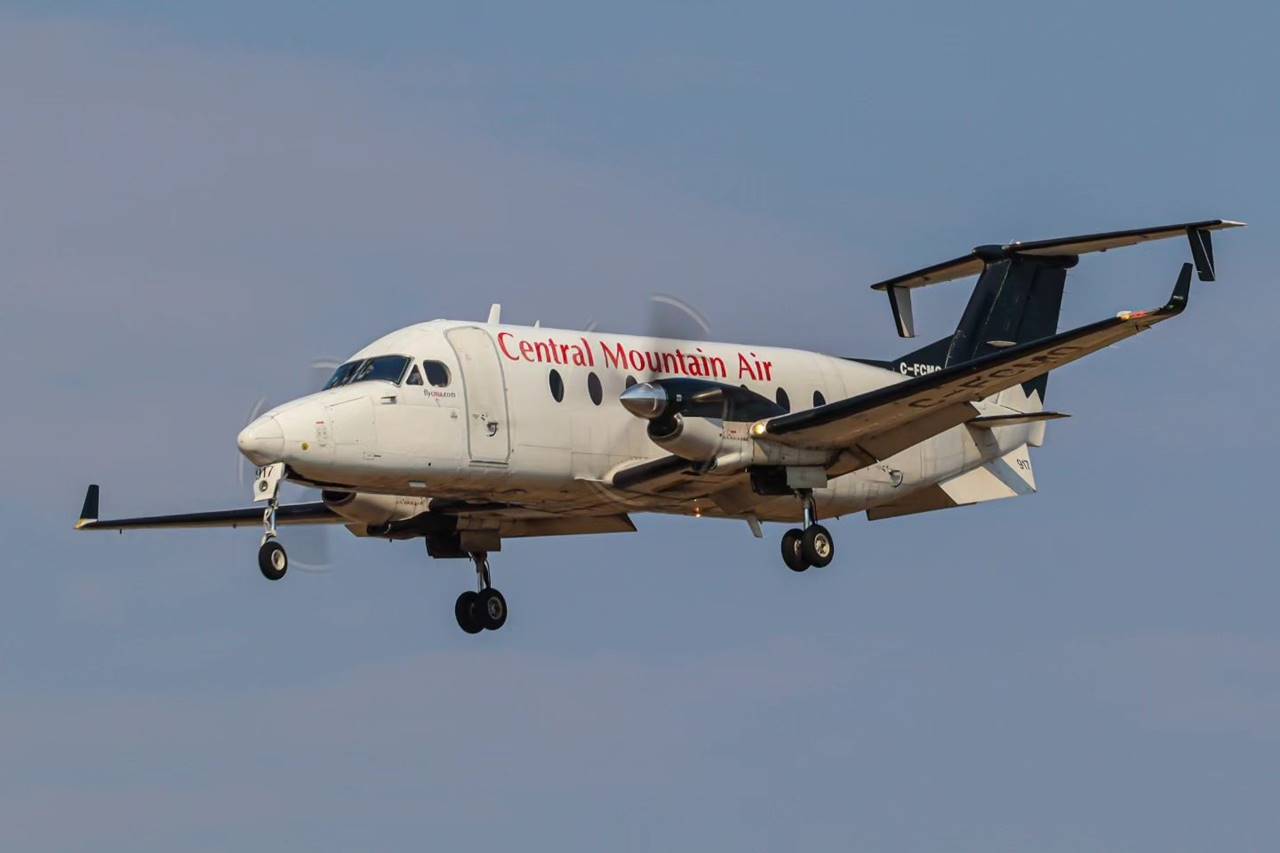 Benefits for Employees
Renowned inclusive team atmosphere

– Employees here are part of a well-known and inclusive team. Everyone is treated with respect, ensuring a friendly and welcoming work environment where all voices are valued.

Career advancement opportunities

– The airline believes in growing from within. They provide opportunities for employees to climb the career ladder, helping them achieve their professional goals and gain more experience in the airline industry.

Competitive compensation

– Hard work doesn't go unnoticed. The company offers salaries that are competitive in the industry, ensuring that employees are rewarded fairly for their dedication and efforts.

Travel privileges

– Employees and their eligible family members can enjoy the world with travel perks. It's a great way to explore new places at a reduced cost or sometimes even for free.

Vacation time

– It provides up to 5 weeks of vacation, along with two extra holidays, ensuring employees get the rest and relaxation they need.

Group RRSP for retirement planning

– Thinking of the future is essential. Central Mountain Air offers a group RRSP, helping employees plan and save for their retirement, ensuring a secure future.

Extended health and dental benefits

: Taking care of one's health is a priority. Employees get extended health and dental coverage, ensuring they and their families stay healthy and happy.
Video: Why I Love Flying With Central Mountain Air | Dornier 328 Edmonton To Calgary
This video by Alex, a known aviation vlogger and pilot, shows what it's like to fly with Central Mountain Air. You will get to learn the check-in process and how the airport looks from the departure point until boarding the plane. Alex pointed out good things about the airline. 
Summary
Central Mountain Air is a reputable airline company known for its commitment to providing excellent flight services. With a rich history and dedication to safety, this airline has become an essential part of the aviation industry. Furthermore, the work culture is noteworthy, emphasizing teamwork, respect, and continuous learning. Employees take pride in their roles, ensuring that passengers have a smooth and pleasant journey. It's definitely a community where values and service go hand in hand.
Contact Information
Company Name: Central Mountain Air
Address: Central Mountain Air Ltd. Head Office P.O. Box 998 6431 Airport Road Smithers, BC V0J 2N0
Telephone No.: 1-(888)865-8585
Website: https://www.flycma.com/contact-us
Facebook: https://www.facebook.com/flycma/
Instagram: https://www.instagram.com/flycmair/
Twitter: https://twitter.com/flycmair?lang=en