Viva Aerobus is a well-known low-cost airline based in Mexico, playing a crucial role in making air travel more accessible and affordable. Established in 2006, the airline has been dedicated to providing passengers with reliable and economical options for travel, connecting various destinations across Mexico and the United States. By focusing on keeping costs low, it has become a popular choice for travelers seeking budget-friendly flights without compromising on service quality.
Also Read: Viva Aerobus Airlines Flight Attendant Requirements and Qualifications
The airline's approach to travel centers on simplicity and efficiency, aiming to offer a straightforward and pleasant experience for all passengers. With a growing network of routes and a commitment to customer satisfaction, it continues to expand its reach, helping more people explore new places and create memories, all while keeping travel costs down.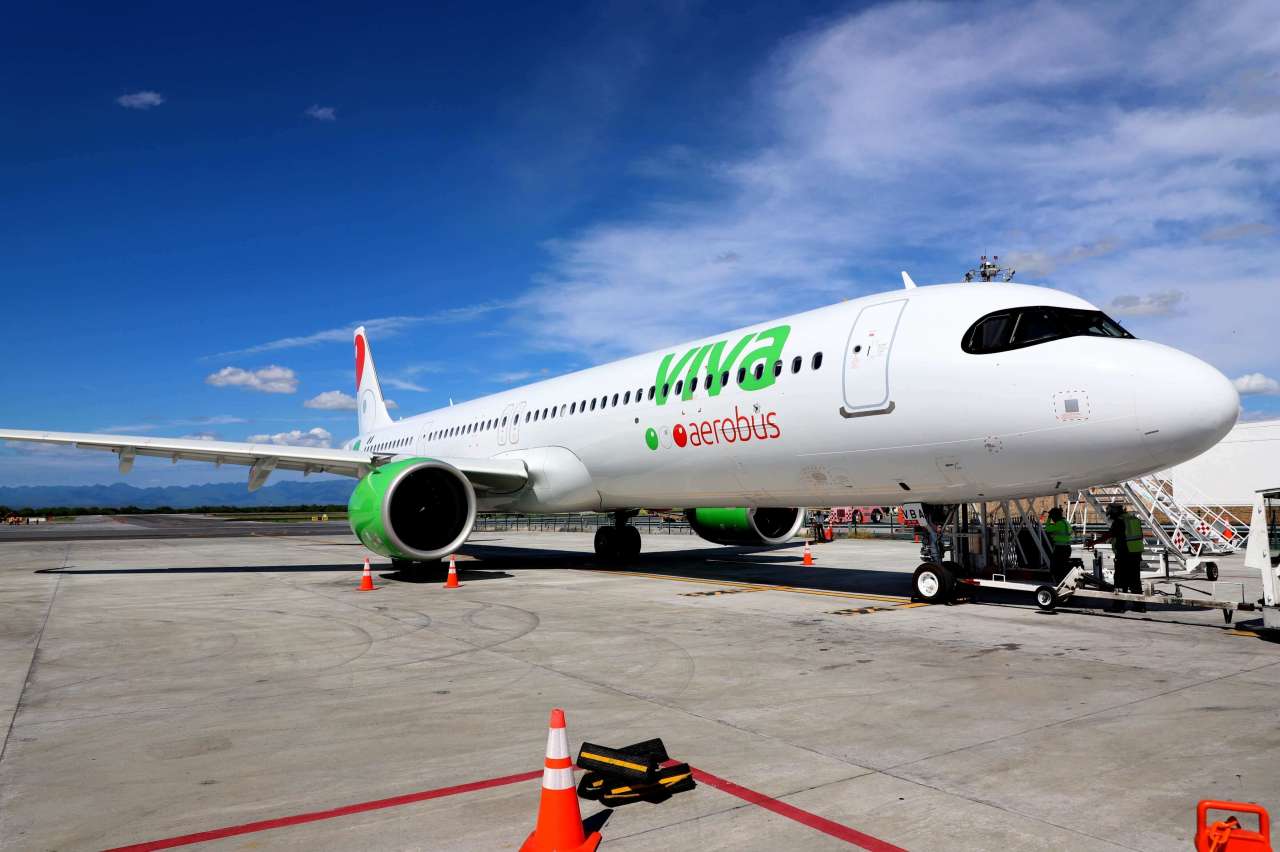 Quick Facts
Airline Name:

Viva Aerobus

Airline IATA Code:

VB

Headquarters:

Monterrey International Airport, Apodaca, Mexico

Founded:

2006

Number of Destinations:

44

Fleet Size:

78

Fleet Types:

Airbus A320-200, Airbus A321-200, Airbus A321neo

Location Hubs/Bases:

Monterrey International Airport (Nuevo León, Mexico), Cancun International Airport (Cancun), Miguel Hidalgo y Costilla Guadalajara (Jalisco), Mexico City International Airport  (Mexico City)
Brief History Overview
The company began its journey in the airline industry on November 30, 2006, with Monterrey International Airport in Mexico as its main hub. The airline started with a $50 million investment and operated with two Boeing 737-300 aircraft. The company was the result of a partnership between Irelandia Aviation, associated with Ryanair, and IAMSA, a notable Mexican bus company. This collaboration saw IAMSA holding the majority of the shares, while Irelandia held 49 percent, aiming to bring a low-cost carrier to the Mexican market.
Initially, Viva Aerobus connected Monterrey to several domestic destinations within Mexico. In July 2007, the airline announced plans to expand its services to the United States, specifically Austin, Texas, marking its first destination outside of Mexico. However, by 2009, the airline decided to discontinue its services to Austin, reflecting the adaptive and evolving nature of the airline industry.
Products and Services
Flights

– This airline offers flights to a variety of destinations, making travel accessible and convenient for passengers. With a focus on affordability, they provide a range of options to suit different travel needs.

Packages

– Passengers can benefit from comprehensive travel packages that combine flights, accommodation, and sometimes other services. These packages are designed to offer convenience and savings, creating a hassle-free travel experience.

Hotels

– The airline collaborates with a multitude of hotels, allowing passengers to book accommodations that fit their preferences and budget. This service ensures travelers have a comfortable place to stay during their trip.

Cars

– Travelers have the option to rent cars through the airline, facilitating easy transportation at their destination. This service is aimed at providing convenience and autonomy for passengers during their travels.

Bus

– For additional connectivity, the airline offers bus services to help passengers reach various locations. This option is ideal for those looking for an economical and straightforward way to travel to and from different points.

Transfers

– To ensure smooth transitions, the airline provides transfer services between different modes of transportation or locations. This service is particularly helpful for travelers with connecting flights or those needing assistance in navigating to their accommodations.
Work Culture
Here, the work environment is marked by a commitment to efficiency, affordability, and customer satisfaction. Employees are trained to focus on offering passengers a reliable and economical travel experience, ensuring that every journey is smooth and pleasant. The airline promotes a culture of teamwork, where staff collaborate to achieve common goals and consistently deliver top-notch services.
Also Read: How to Become a Flight Attendant in Mexico
The airline also values innovation, encouraging its team to find new ways to enhance the travel experience while keeping costs low. Employees are empowered to take initiative, suggesting improvements and innovations that benefit both the airline and its passengers. This proactive approach ensures that the airline stays ahead in the competitive airline market, always aiming to offer the best to its travelers.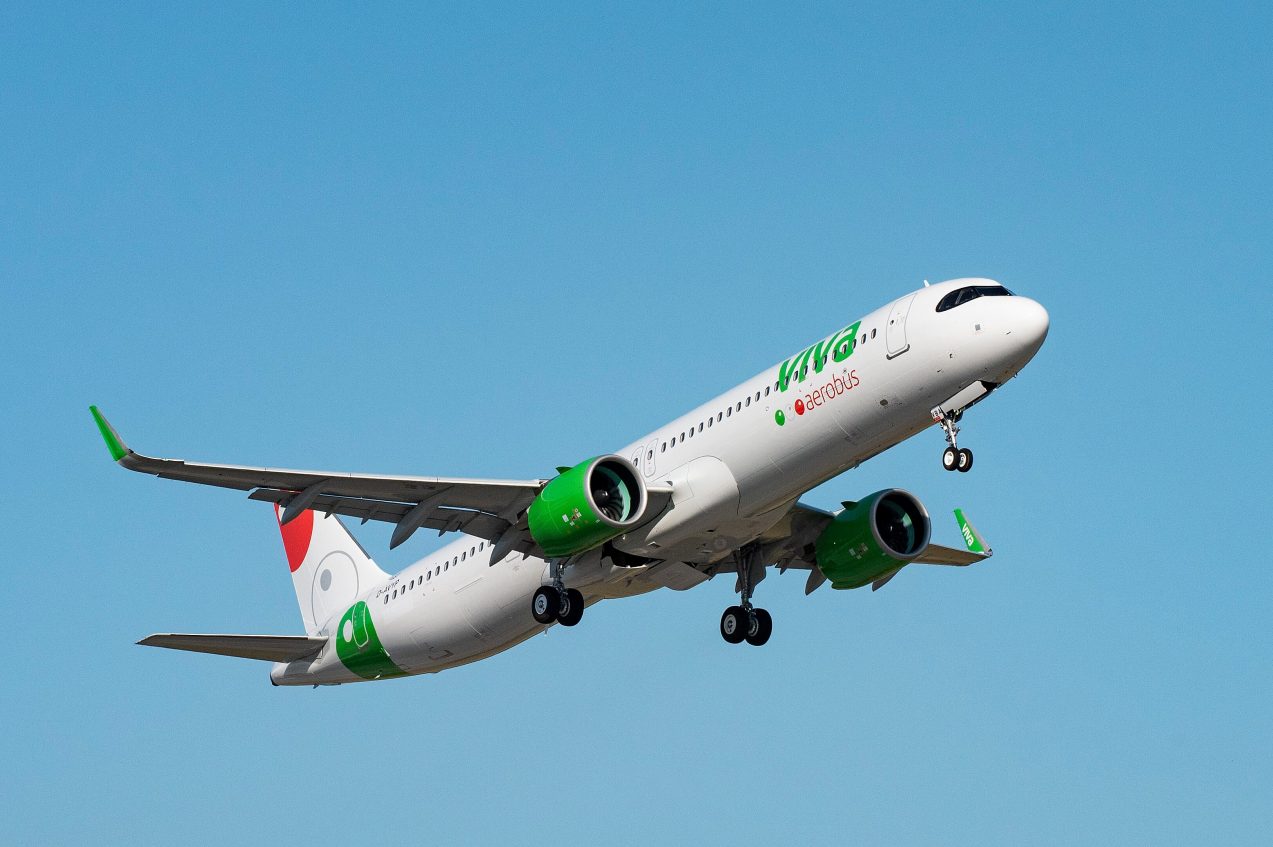 Benefits for Employees
Pension

– Employees are provided with a pension plan, ensuring they have financial support during retirement. This benefit is vital for long-term financial security and peace of mind.

Healthcare

– A comprehensive healthcare plan is available to all employees, covering various medical needs and services. This benefit ensures that staff have access to medical care, promoting overall well-being and health.

Incentives

– The airline offers various incentives to motivate and reward employees for their hard work and dedication. These rewards can include bonuses, recognition, or other perks that contribute to a positive and encouraging work environment.

Travel Perks

– Employees enjoy travel-related benefits, such as discounted or complimentary flights, making exploring new destinations more accessible. These perks encourage a love for travel and offer staff the opportunity to experience the services they provide.
Also Read: How to Apply Viva Aerobus Flight Attendant Jobs
Video: VivaAerobus A320 Review
In this video, you will be able to watch the vlogger's personal experience flying with Viva Aerobus. You will see how the airport looks like, what's the actual process for boarding, and how convenient it is to board the aircraft with the standard process. Check it out. 
Summary
In conclusion, understanding the company facts and work culture of Viva Aerobus can offer valuable insights into what makes this airline unique. From its commitment to affordability and efficiency to its positive and innovative work environment, the airline works diligently to meet the needs of both passengers and employees. We hope this overview has provided you with the information you are seeking and has given you a clearer picture of what to expect when interacting with the airline.
Contact Information
Company Name: Viva Aerobus
Address: Aeropuerto Internacional de Monterrey. Terminal C, Carretera Miguel Alemán Km 24, Apodaca, NL, México, C.P. 66600
Telephone No.: 81 82 150 150
Website: https://www.vivaaerobus.com/es-mx/
Facebook: https://www.facebook.com/VivaAerobus/
Instagram: https://www.instagram.com/vivaaerobus/
Twitter: https://twitter.com/vivaaerobus