ZIPAIR Tokyo is a modern airline that has captured the attention of many in the aviation world. Based in Tokyo, Japan, this airline was created to cater to both domestic and international travelers, offering them a fresh and innovative approach to air travel.
Also Read: Zipair Cabin Crew Requirements and Qualifications
Despite being relatively new to the scene, it is quickly establishing its reputation for combining affordability with quality service. Whether you're a frequent flyer or planning your first trip, understanding more about this airline can help you make informed travel choices. Let's dive into the story and offerings of this airline company.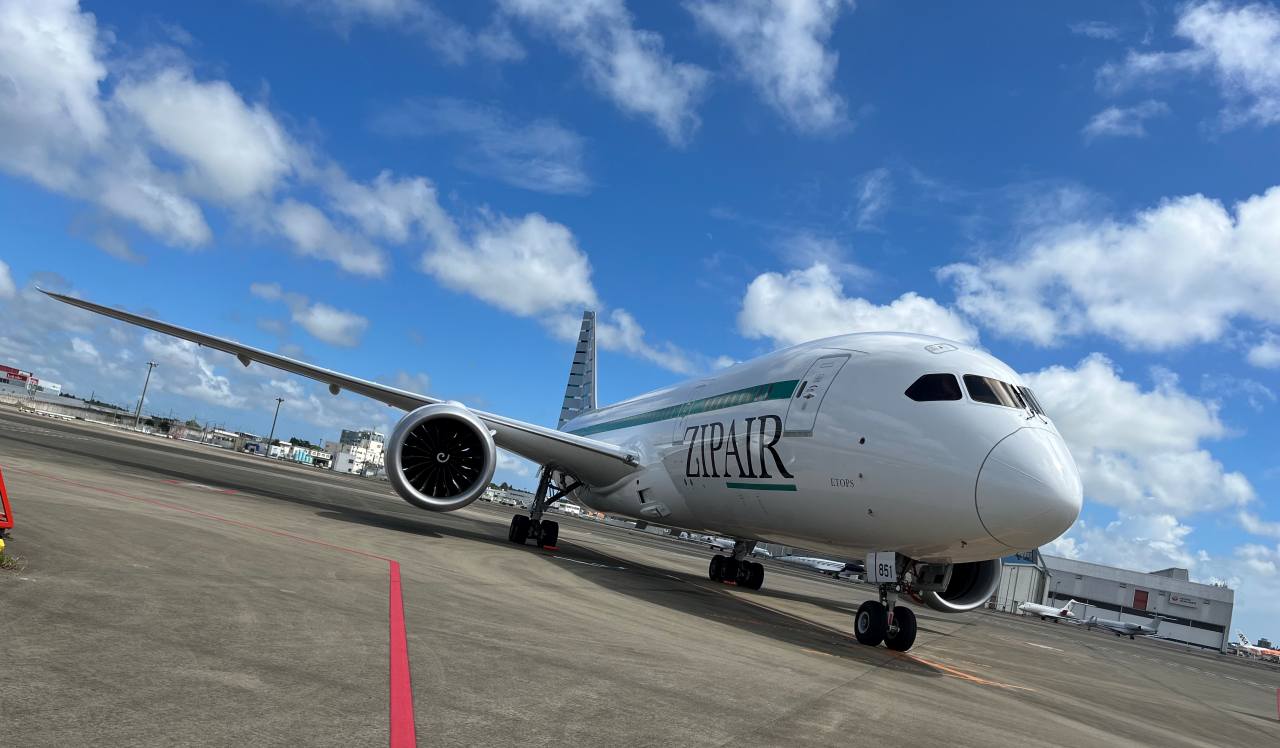 Quick Facts
Airline Name:

ZIPAIR Tokyo

Airline IATA Code:

ZG

Headquarters:

Narita, Chiba Prefecture, Japan

Founded:

July 2018 

Number of Destinations:

9

Fleet Size:

7

Fleet Types:

Boeing 787-8

Location Hubs/Bases:

Narita International Airport (Tokyo)
Brief History Overview
Back in May 2018, Japan Airlines (JAL) shared plans of introducing a new low-cost international airline by mid-2020. This move aimed to compete with other airlines from Asia, like AirAsia X, trying to get a foothold in Japan. To get things started, JAL set up a company in July 2018, initially named T.B.L. Co., Ltd., a quirky abbreviation for "To Be Launched." Many believed that the airline would start flying just in time for the 2020 Summer Olympics.
By March 2019, the new airline got its official name: Zipair. This name combines "Zip," indicating speed, with the idea of "ZIP Code" to hint at destinations. Following this, T.B.L. took on its new identity as "Zipair Tokyo Inc." Plans were made for it to begin with routes from Narita International Airport to both Bangkok and Seoul in 2020, using Boeing 787-8 planes from JAL. Furthermore, they aimed to add more Asian routes and even flights to the US by 2021.
Products and Services
Flights

– The airline offers both domestic and international flights, ensuring passengers can reach a variety of destinations. With a focus on safety and punctuality, travelers can expect timely arrivals and departures.

Online Booking & Check-in

– Passengers can conveniently book their tickets online, making the process efficient and user-friendly. Additionally, online check-in is available, allowing travelers to save time at the airport.

Car Rental

– Upon reaching their destination, travelers have the option to rent cars. This service ensures easy transportation and helps passengers explore their destination at their own pace.

Hotels

– The airline collaborates with various hotels, providing passengers with comfortable accommodations. Whether it's for business or leisure, travelers can choose from a range of lodging options to fit their needs.

WiFi Rental

– To keep passengers connected, there's a WiFi rental service available. This ensures travelers can access the internet on the go, whether for work or leisure.

Insurance

– Understanding the unpredictable nature of travel, the airline offers insurance options. This provides passengers with peace of mind, covering unforeseen events or mishaps during their journey.
Work Culture
In this airline, the work environment is centered around innovation and a drive to enhance the flying experience for passengers. Employees collaborate closely, constantly striving to make the airline more efficient and passenger-friendly. With a focus on safety and customer service, the team is trained to handle situations with professionalism.
Also Read: 10 Tips for First-Time International Travelers
Moreover, being a relatively new airline, there's an entrepreneurial spirit that runs through the company. Employees are encouraged to share ideas and contribute to the airline's growth. Embracing change and staying adaptable are key traits in the company's culture, ensuring they remain competitive and relevant in the aviation industry.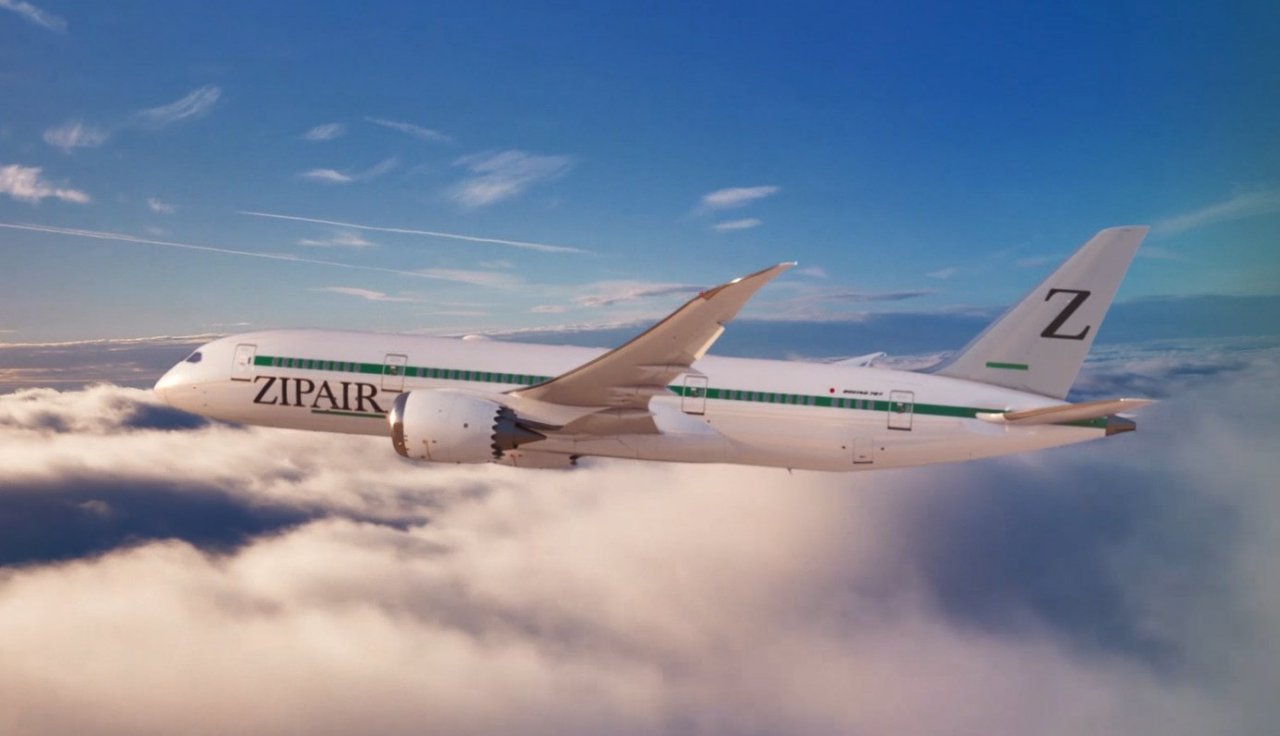 Benefits for Employees
Flight Discounts

– Employees enjoy reduced prices on flights, making traveling more affordable for them. This benefit not only helps with personal trips but also lets employees familiarize themselves with the services they represent.

Travel Perks

– Besides flight discounts, staff can avail of various other travel-related benefits. These can range from discounted stays at partner hotels to deals on vacation packages.

Bonuses

– Recognizing and rewarding hard work is a priority, and employees often receive bonuses for their performance. These incentives motivate the staff to continually excel in their roles.

Insurance

– Safety and well-being are top concerns, so employees are provided with insurance coverage. This covers various situations, from health-related issues to unexpected events during travel.

Opportunity to Meet New Culture

– Working in the aviation industry provides a unique chance to interact with diverse cultures. Employees can learn and appreciate global perspectives, enhancing their personal and professional growth.
Also Read: How to Become a Flight Attendant in Japan
Video: The CHEAPEST flight to Japan: ZIPAIR economy flight review
In this YouTube video, a traveler shared an honest review of his flight experience with the airline. Documenting the journey from check-in to landing, the video provides a comprehensive trip report for potential passengers. The traveler highlighted the onboard amenities, seat comfort, and the quality of in-flight services. Views of the cabin, meals, and interactions with the flight crew give viewers an authentic insight into what they can expect. For those considering flying with Zipair Tokyo, this unbiased review offers valuable firsthand information.
Summary
This airline has offered an insightful peek into the airline's operations and work environment. We've strived to provide a clear and concise overview tailored for a broad audience. We understand that everyone's experience with an airline can be unique. Our goal was to provide foundational knowledge about ZIPAIR Tokyo to assist in informed decision-making. We hope this article helps you find the information you were seeking.
Contact Information
Company Name: ZIPAIR Tokyo
Address: Narita International Airport, Terminal 1, North Wing, 4F NA407, 1-1 sanrizuka aza goryobokujyo, Narita-city, Chiba, 282-0011
Telephone No.: 1-800-778-4838
Website: https://www.zipair.net/en
Facebook: https://www.facebook.com/ZIPAIRTokyo/
Instagram: https://www.instagram.com/zipair.tokyo_official/
Twitter: https://twitter.com/ZIPAIRTokyo