Luxair is the flagship airline of Luxembourg, a small European country located between Belgium, France, and Germany. Founded in 1961, it has grown over the years, serving as a crucial connector for people traveling in and out of Luxembourg.
Also Read: Luxair Flight Attendant Requirements and Qualifications
For many, this airline symbolizes the country's commitment to bridging cultures and facilitating business. Despite its relatively smaller size compared to other international airlines, it has carved out a niche for itself by offering personalized services and ensuring passenger comfort.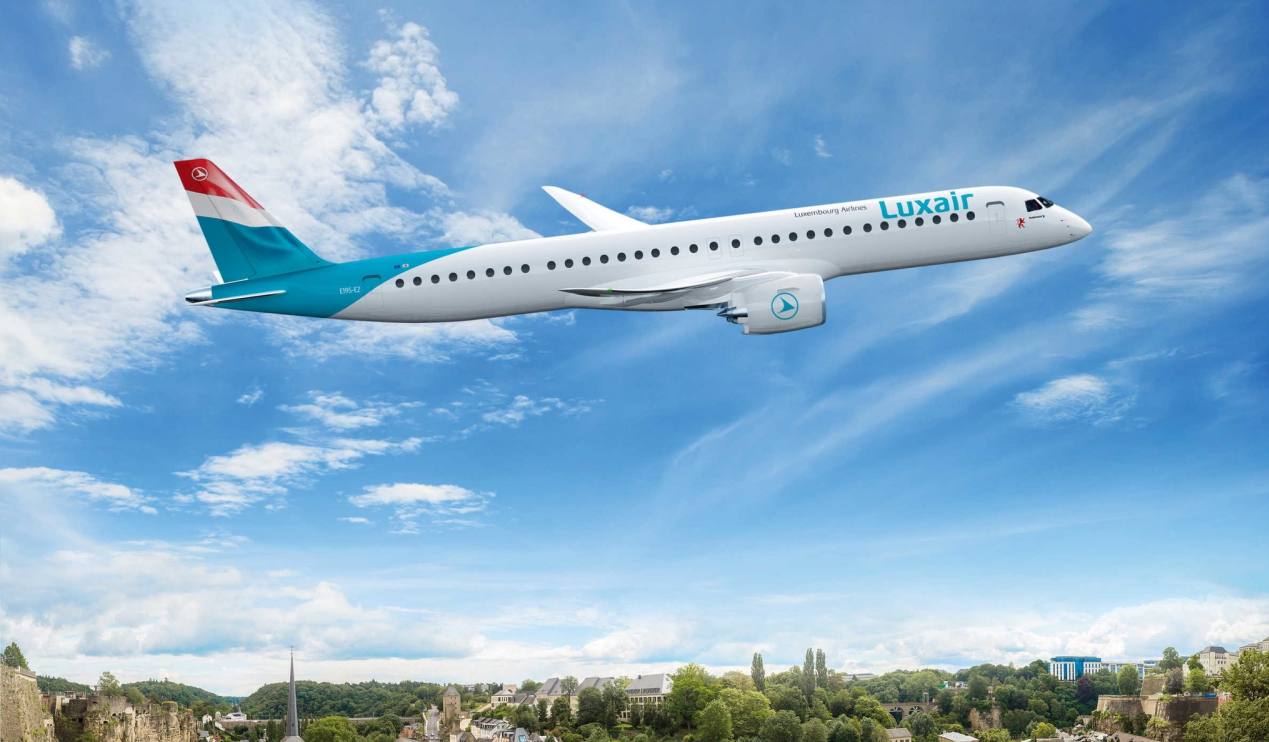 Quick Facts
Airline Name:

Luxair

Airline IATA Code:

LG

Headquarters:

Sandweiler, Luxembourg

Founded:

1948

Number of Destinations:

85

Fleet Size:

21

Fleet Types:

Boeing 737-700, Boeing 737-800, Boeing 737 MAX 7, Boeing 737 MAX, De Havilland Dash 8-400, Embraer E195-E2

Location Hubs/Bases:

Luxembourg Airport (Luxembourg)
Brief History Overview
The airline originated from Luxembourg Airlines, established in 1948. As the need for air travel between Luxembourg and other European destinations grew, it began its formation in 1961. By 1962, the airline transitioned its name from Luxembourg Airlines to Luxair and started its journey by inaugurating a flight route from Luxembourg to Paris using the Fokker F27 Friendship.
From 1964 to 1969, in collaboration with Trek Airways, it utilized three Lockheed L-1649A Starliner aircraft for routes stretching from Luxembourg to Johannesburg. By 1967, the fleet included three Fokker F27 Friendships and a Vickers Viscount, which was replaced in 1970 by their first jet, the Sud Aviation Caravelle. As the 1970s progressed, the airline expanded its fleet with a Boeing 707 and a Boeing 737-200 added in 1977. Subsequent years saw the introduction of Boeing 737-400s, 737-500s, Fokker 50 turboprops, and Embraer regional jets. In the 1980s, in a strategic move with Trek Airways, Boeing 747SPs flew between South Africa and Europe, branded in the airline colors through LUXAVIA, a joint venture. This collaboration helped Trek Airways navigate the anti-Apartheid boycotts.
Products and Services
Flights

– Flights allow passengers to travel from one city to another by air. They are available for both short and long distances, depending on the destination.

Rewards

– Rewards are points or benefits that passengers earn every time they fly. These points can later be redeemed for discounts or free services.

Online Booking & Check-in

– Online booking lets passengers reserve their flight seats through the internet. Check-in online allows them to confirm their presence for the flight without waiting in long lines at the airport.

Car Rental & Airport Transfer

– Car rental provides passengers the option to hire a vehicle for their journey after landing. Airport transfer ensures they get a ride from the airport to their desired destination, like a hotel.

Hotels

– This service helps passengers book accommodations for their stay at their travel destination. It ensures they have a comfortable place to rest after their flight.

Group Bookings

– Group bookings are designed for multiple passengers traveling together. It allows them to reserve seats as a group, often at discounted rates.

Business Travel

– Business travel services cater specifically to professionals traveling for work. They often include added amenities and facilities to make their trip smoother.

Travel Packages

– Travel packages bundle several services like flights, hotels, and tours at a discounted rate. It's an all-in-one deal for passengers looking for a complete travel experience.
Work Culture
The airline boasts several dedicated and passionate employees who contribute to its success. These employees enjoy perks such as discounted flight tickets, free parking, and a convenient canteen for meals. Additionally, there's a flexibility in work hours, which many find beneficial.
Also Read: How to Apply Luxair Airlines Cabin Crew Hiring
However, it's noteworthy that over the past three years, many passionate staff members have chosen to leave. Some believe that even those lacking in competence can advance in the company, which might be a concern for some dedicated employees.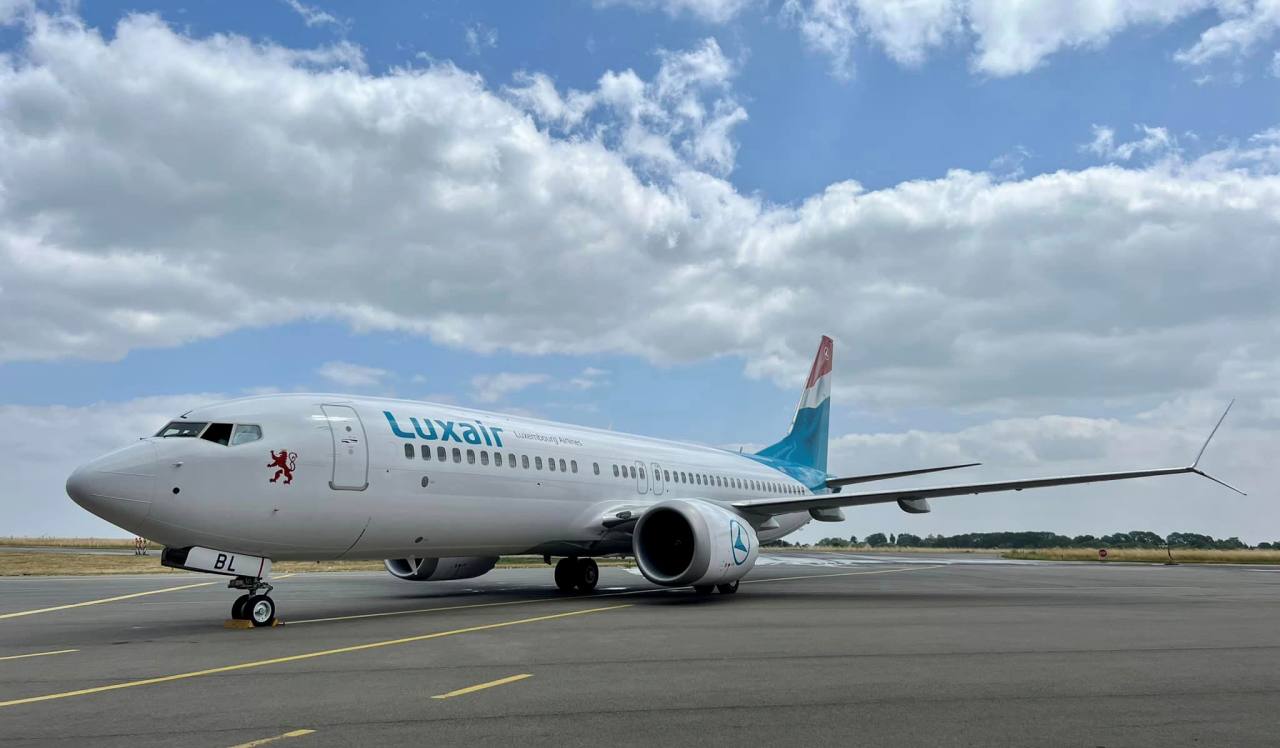 Benefits for Employees
Flight Discounts

– Employees get reduced prices on air tickets, making personal travel more affordable. This benefit allows them to fly more often without straining their wallets.

Travel Perks

– Beyond just flight discounts, employees also receive other travel-related advantages. These could range from priority boarding to special accommodations.

Bonuses

– Employees are occasionally rewarded with extra money on top of their regular pay. This is given for outstanding performance or during special occasions.

Insurance

– The company offers insurance coverage for its employees. This ensures they are protected in case of any health or travel-related issues.

Opportunity to Meet New Culture

– Working for the airline allows employees to interact with people from different backgrounds. This exposure helps them understand and appreciate diverse cultures and traditions.
Also Read: How to Become a Flight Attendant in Luxembourg
Video: TRIPREPORT | Luxair (ECONOMY) | Vienna – Luxembourg | Boeing 737-700
This video on YouTube offers an insightful Trip Report on Luxair, documenting a passenger's entire flight experience with the airline. From boarding to landing, the video captures the quality of service, the aircraft's condition, and the amenities provided. Viewers gain a first-hand perspective of what it's like to fly with Luxair. Throughout the video, the reviewer remains candid and unbiased, providing an honest appraisal of his journey. This review serves as a valuable resource for potential travelers and those interested in the airline's service quality.
Summary
The airline has established itself as a significant player in the aviation industry, with a rich history and a unique work culture. Both passengers and employees experience the airline's commitment to service and efficiency. While every company has its highs and lows, understanding the airline's facts and culture gives a clearer picture. We've provided this overview to help you make informed decisions about the company. We hope this information guides you in finding exactly what you're seeking.
Contact Information
Company Name: Luxair
Address: Aeroport de Luxembourg · L-2987 LUXEMBOURG, Luxembourg
Telephone No.: +352 2456 4242
Website: https://www.luxair.lu/
Facebook: https://www.facebook.com/luxair.lu/
Instagram: https://www.instagram.com/luxairairlines/
Twitter: https://twitter.com/LuxairAirlines