Aeroflot Airlines' inflight WiFi and entertainment system provides seamless connectivity for passengers, allowing them to browse the internet, access social media, and stay connected. With high-speed WiFi, passengers can work or stream their favorite movies and TV shows without interruptions. On top of that, its entertainment system offers a vast selection of movies, TV series, music albums, podcasts, and games to cater to diverse preferences. The intuitive interface and crisp display quality make navigation effortless, ensuring an enjoyable journey for all travelers.
Aeroflot Airlines connects travelers to major cities worldwide and offers convenient connections through its Moscow, Russia hub. Whether traveling for business or leisure, it ensures a seamless journey that combines efficiency and convenience. With modern aircraft like the Airbus A350 and Boeing 777, the airline also ensures comfortable and safe journeys for passengers.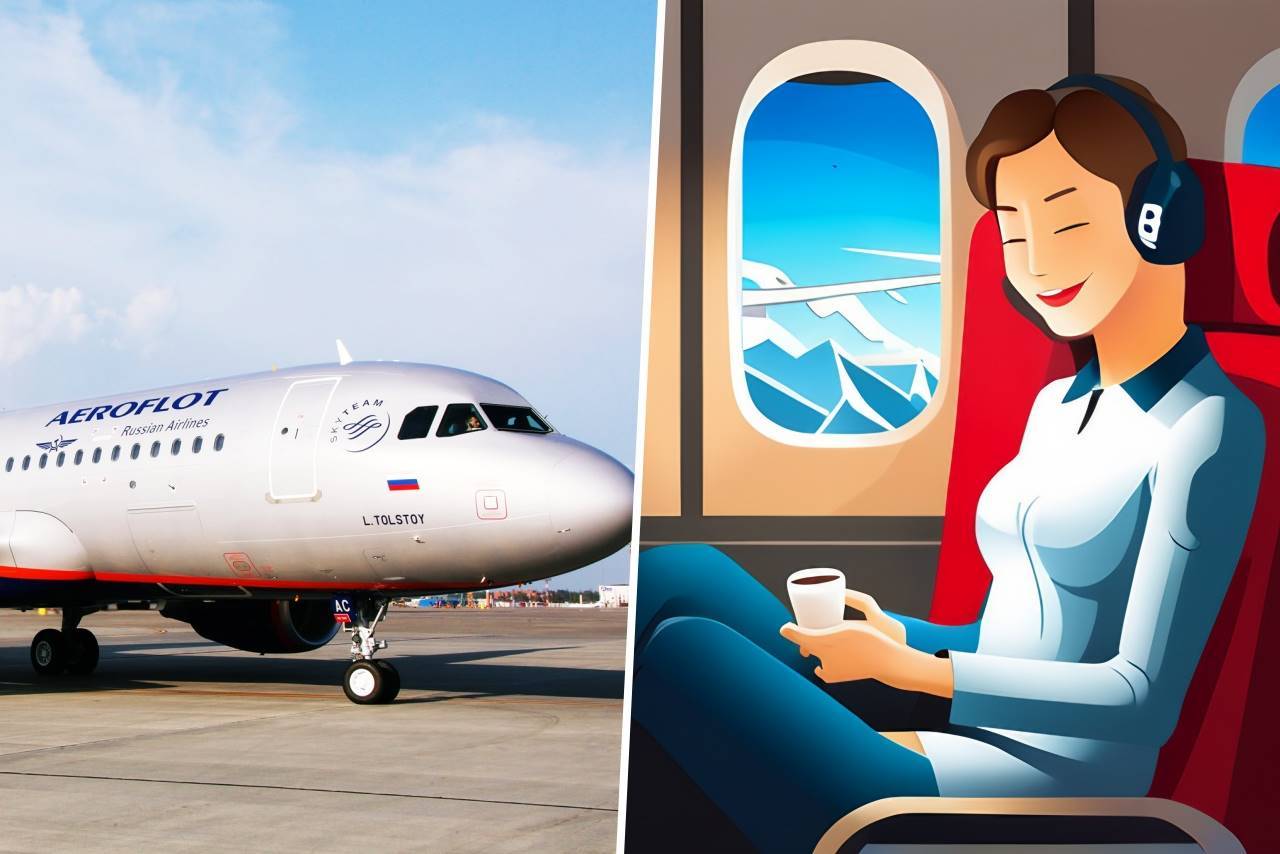 What is Aeroflot Airlines WiFi?
Aeroflot Airlines WiFi is a convenient service provided by the airline that allows passengers to stay connected during their flights. With its inflight WiFi, travelers can access the internet, browse websites, check emails, and even stream their favorite movies or TV shows. This feature enhances the overall flying experience, keeping passengers entertained and productive throughout their journey.
The airline understands the importance of staying connected in today's digital world and thus offers reliable and high-speed WiFi connectivity onboard. Whether you need to catch up on work, stay in touch with loved ones, or simply enjoy online entertainment, Aeroflot Airlines WiFi ensures that you can do so seamlessly while soaring through the skies. Passengers can easily connect their devices to the WiFi network and enjoy uninterrupted internet access throughout their flight. Thus, with Aeroflot Airlines WiFi, staying connected has never been easier or more enjoyable.
Features & Benefits
Aeroflot's WiFi offers an array of features and benefits that enhance the travel experience for its passengers. With seamless connectivity throughout the flight, passengers can be able to enjoy the following:
stay connected to their loved ones, work on important tasks, or simply enjoy entertainment options
smooth browsing and downloading
stream your favorite movies or shows
access real-time flight information
explore a variety of engaging content, such as news articles, magazines, and games
enables business travelers to attend virtual meetings or respond to urgent emails while on the air
How to Connect to Aeroflot Airlines WiFi?
To connect to its inflight WiFi, follow these simple steps.
Step 1: Ensure that you have a stable internet connection.
Step 2: Look for the Wi-Fi option and tap on it to view available networks. From the list of networks displayed, select "Aeroflot Inflight Wifi" or a similar network name provided by the airline.
Step 3: Enter any necessary login credentials or payment details if prompted by the system. This may include your name, email address, or booking reference number.
Step 4: Once you have successfully entered this information, click on the "Connect" button or a similar prompt to establish a connection with Aeroflot's wifi network.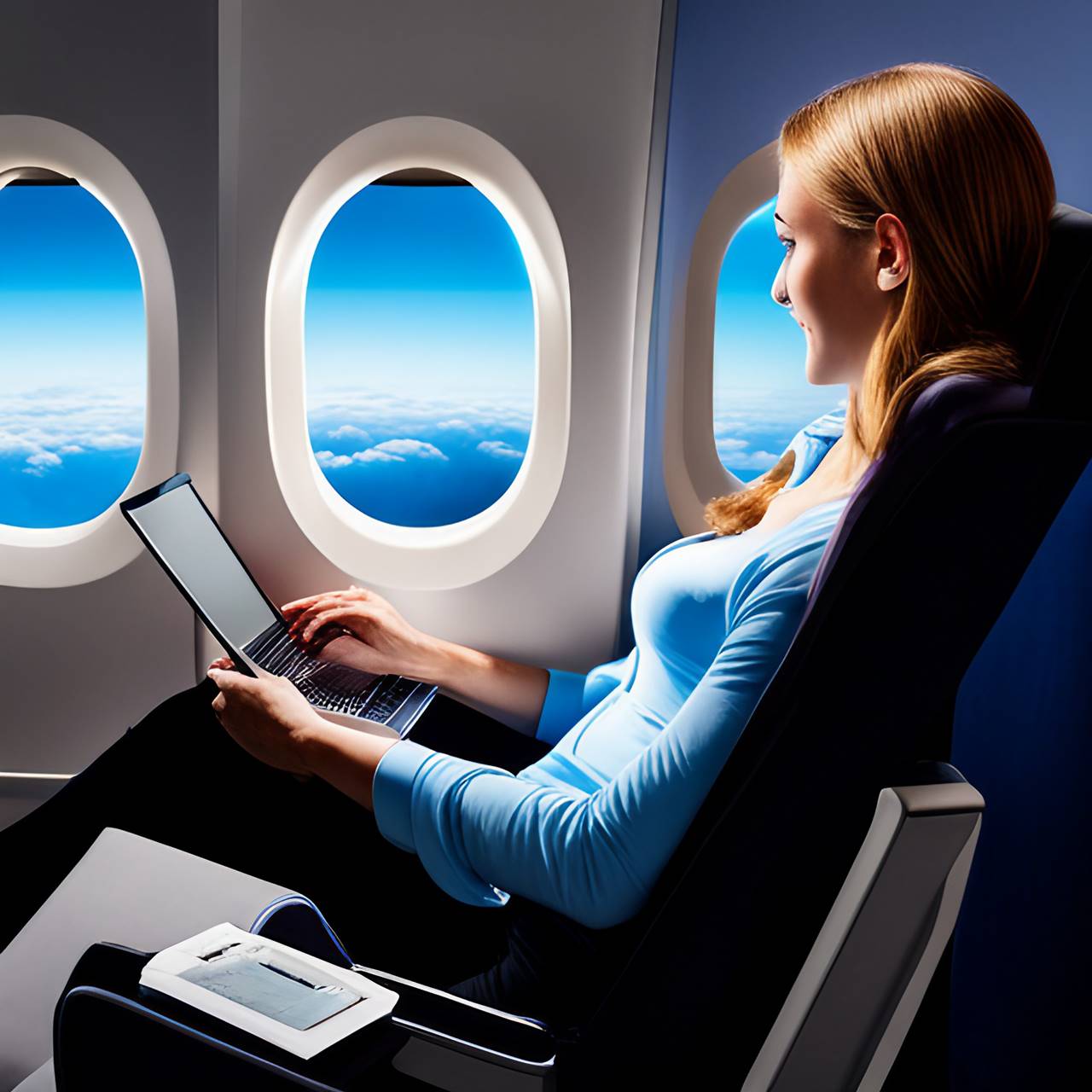 Inflight WiFi Plans & Packages
Aeroflot offers different options to cater to passengers' needs. They have hourly plans that allow you to enjoy internet access for a specific duration, perfect for shorter flights or quick browsing sessions.
1. Full flight
You can use any messaging app, including WhatsApp, iMessage, WeChat, and Viber. (No voice calls or videos). This plan can be purchased for USD 4.90 only.
2. 1 hour (50 MB)
This package allows you to use messaging apps like WhatsApp, iMessage, WeChat, and Viber to browse websites, access social media, use a VPN, send and receive emails, send and receive photos, files, and more. You can buy this plan for only USD 8.90.
3. 3 hours (120 MB)
This allows you to use messaging apps like WhatsApp, iMessage, WeChat, and Viber to send and receive files, browse websites, use VPNs and social media, email, and send and receive photos for only USD 16.90.
4. Full flight (200 MB)
With much bigger data, you may be able to utilize VPN, social media, email, and messaging apps like WhatsApp, iMessage, WeChat, and Viber for secure online communication. This package may be purchased for only USD 24.90.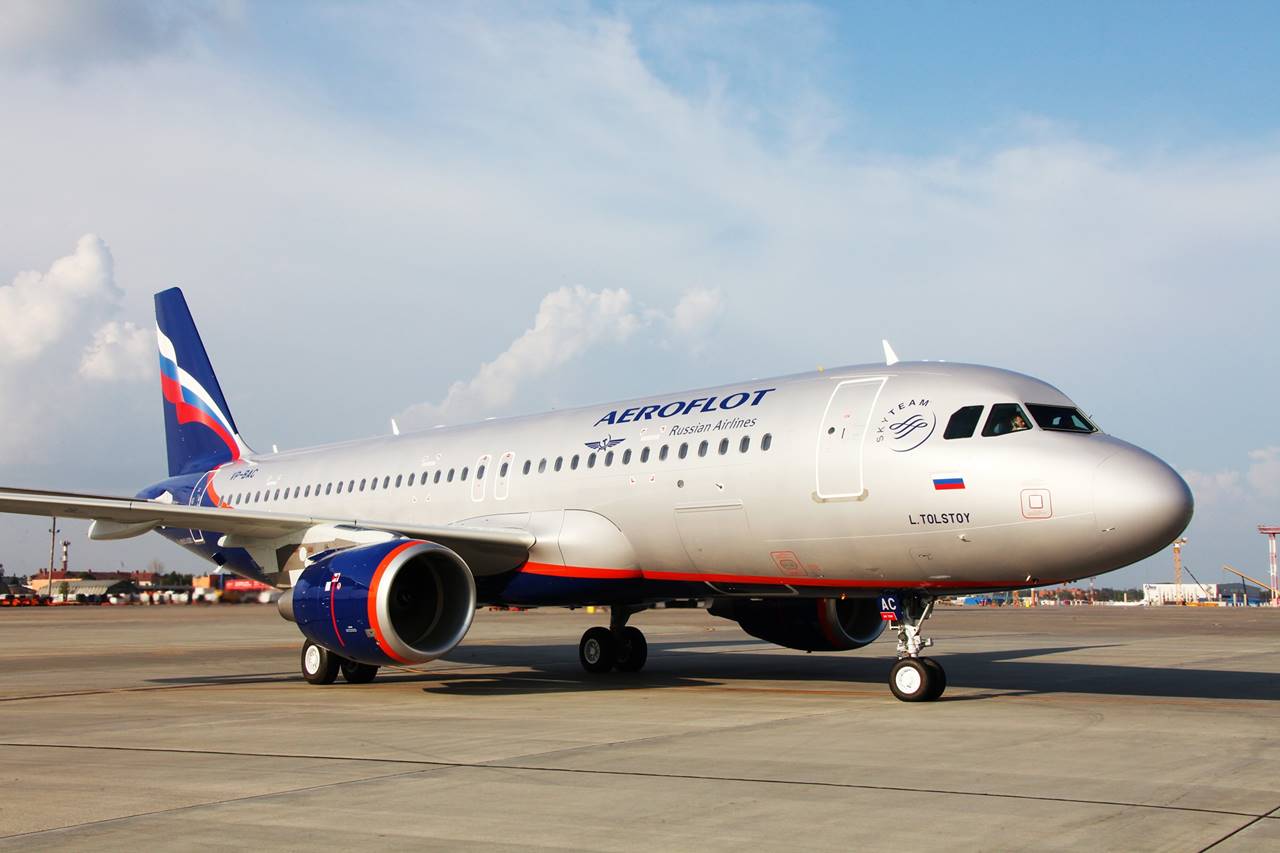 Aeroflot Airlines Entertainment System
Aeroflot Airlines boasts an exceptional entertainment system that is designed to cater to the diverse preferences of its passengers. With a wide array of options, it ensures an immersive and enjoyable journey for all. The airline's entertainment system offers an extensive selection of movies, ranging from the latest blockbusters to timeless classics, ensuring there is something for everyone's taste. On top of that, passengers can indulge in captivating TV shows, including popular series from around the globe, guaranteeing hours of uninterrupted entertainment.
For those seeking a more interactive experience, Aeroflot Airlines provides a collection of engaging games that will keep passengers entertained throughout their flight. Furthermore, the airline offers a variety of music genres and podcasts to suit different moods and interests. To enhance the overall experience, the airline has equipped its entertainment system with user-friendly interfaces and high-quality screens, ensuring optimal viewing pleasure. With such an impressive range of choices and top-notch technology, its entertainment system truly sets the stage for an unforgettable journey.
How to Connect and Use Aeroflot's Entertainment System?
Here's a quick and made-easy guide made especially for you to connect and use Aeroflot's entertainment system.
Step 1: Start by ensuring that your device is compatible with the airline's Wi-Fi network.
Step 2: Enable Wi-Fi on your device and connect to the designated network provided by Aeroflot.
Step 3: After successfully connecting, open your preferred web browser and navigate to the Aeroflot entertainment portal. Here, you will find a wide array of movies, TV shows, music, games, and more to keep you entertained throughout your flight.
Step 4: Browse through the available options and select your desired content. The entertainment system also offers various language options and genres to cater to different preferences.
Sit back, relax, and enjoy your chosen entertainment as you soar through the skies. With Aeroflot's user-friendly interface and an extensive collection of content, your journey is bound to be an enjoyable one.
Video: Flight Review – RUSSIA'S MOST BEAUTIFUL PLANE – AEROFLOT
This video demonstrates the amenities and features of one of the aircraft of Aeroflot. Here, you will also get to see the various services they offer for everyone. Hence, if it's your first time traveling with Aeroflot, this video will help you prepare yourself from the firsthand experience of an aviation vlogger and traveler.
Frequently Asked Questions
1. Does Aeroflot Airlines offer inflight wifi services?
Yes, Aeroflot Airlines does provide inflight wifi services to its passengers. The airline understands the importance of staying connected, even at 30,000 feet above the ground. With their inflight wifi, you can browse the internet, check your emails, and stay connected with your loved ones throughout your journey.
2. What are the WiFi plans and packages available on Aeroflot Airlines?
Aeroflot Airlines offers a range of WiFi plans and packages to cater to different needs and preferences. Whether you are a light internet user or require high-speed connectivity for work purposes, there is an option for everyone. From hourly plans to unlimited data packages, you can choose the one that suits your needs best.
3. How can I access the inflight wifi?
To access the inflight wifi, simply connect to the designated network on your device. You will be prompted to enter your login credentials or purchase a WiFi plan.
4. How much does the inflight wifi cost?
The cost of Aeroflot Airlines' inflight wifi depends on the chosen plan and duration. Prices may vary, but they are generally reasonable and competitive within the industry.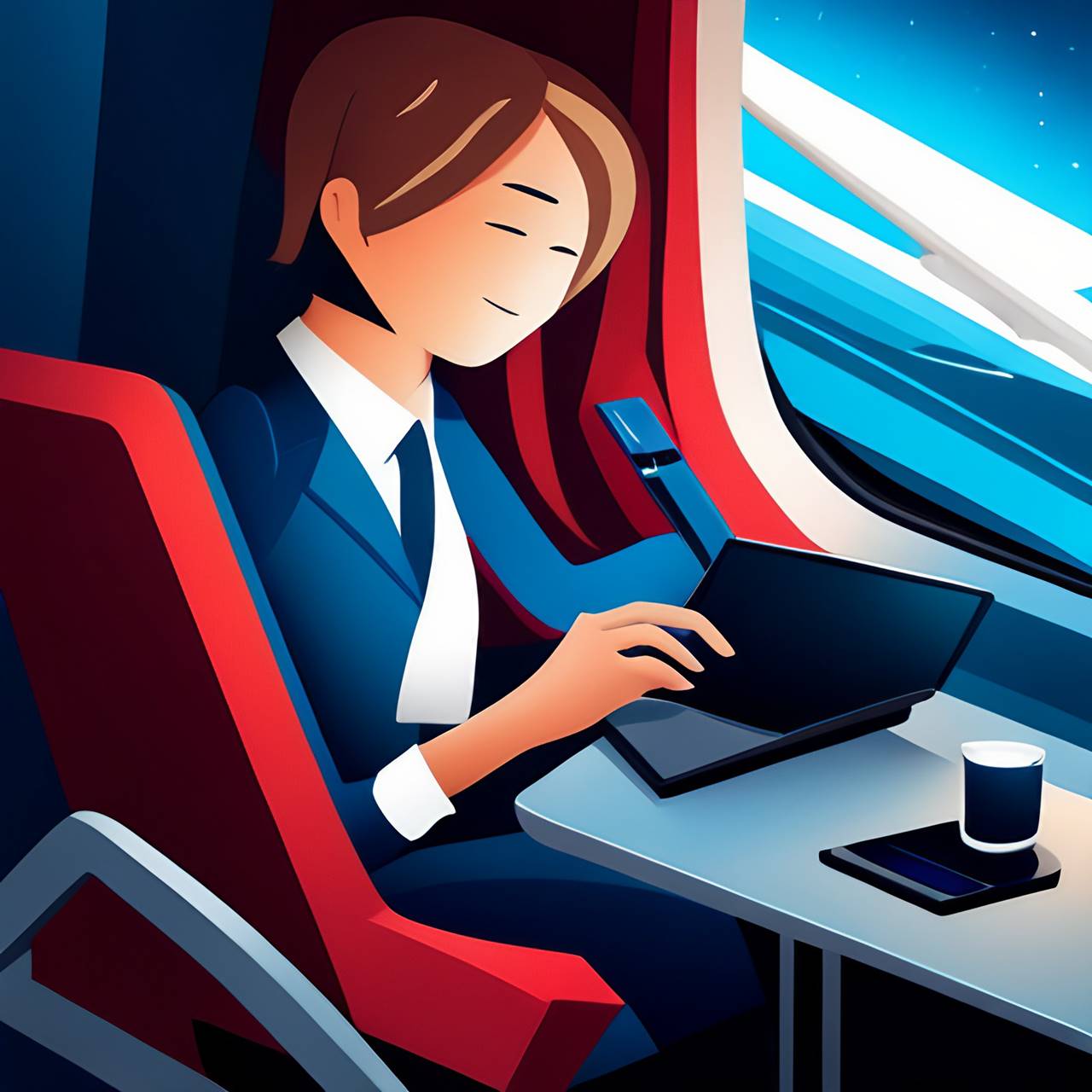 Summary
In summary, Aeroflot Airlines provides a seamless inflight experience with high-speed wifi connectivity, catering to different needs and preferences. With affordable pricing and flexible durations, passengers can choose the plan that best suits their requirements. The airline also offers diverse entertainment options, including movies, TV shows, music albums, and games, to keep passengers entertained and make their flight time fly by effortlessly.