SkyWest Airlines, a prominent regional carrier in the aviation industry, has soared since its inception. With a steadfast commitment to excellence and a customer-centric approach, SkyWest has carved a niche, connecting passengers to destinations across North America. As one of the largest and most reputable regional airlines, it plays a pivotal role in bridging the gap between smaller communities and major hubs, ensuring seamless air travel experiences for millions of travelers annually.
Also read: How to Apply SkyWest Flight Attendant Jobs
The airline created partnerships with bigger companies like United Airlines, Delta Air Lines, American Airlines, and Alaska Airlines. SkyWest is also a significant employer in the St. George area. The airline has over 14,000 employees, and its operations contribute significantly to the local economy. SkyWest is also a major supporter of local charities and organizations.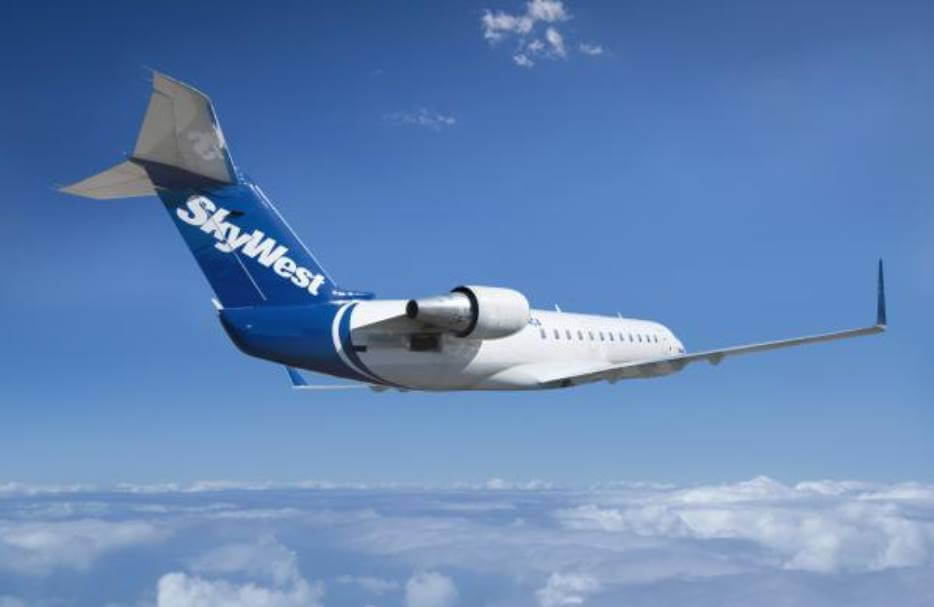 Quick Facts
Airline Name:

SkyWest Airlines

Airline IATA Code:

OO

Headquarters:

St. George, Utah

Founded:

April 26, 1972

Number of Destinations:

255

Fleet Size:

500

Fleet Types:

Bombardier CRJ and Embraer ERJ

Location Hubs/Bases:

Chicago O' Hare International Airport, Denver International Airport, Detroit Metropolitan Wayne County Airport, Los Angeles International Airport, Phoenix Sky Harbor International Airport, Minneapolis–Saint Paul International Airport, Salt Lake City International Airport, Seattle–Tacoma International Airport
Brief History Overview
SkyWest Airlines traces its roots back to 1972, founded as a small regional carrier based in St. George, Utah, USA. Originally established to serve passengers in the Intermountain West region, SkyWest began its operations with a single aircraft, a humble five-passenger Piper Navajo. 
In the 1980s, SkyWest secured key partnerships with major airlines, including a crucial and enduring association with Delta Air Lines. As the 21st century dawned, SkyWest expanded its network to cover a vast expanse of North America, connecting smaller communities to major cities and hubs. With a focus on adaptability and technological advancements, the airline embraced innovations to enhance the passenger experience and improve operational efficiency.
Products and Services
Regional Airline Operations:

SkyWest is a regional airline for major carriers like Delta Air Lines, United Airlines, American Airlines, and Alaska Airlines, among others. Under these partnerships, SkyWest provides feeder services, connecting smaller regional airports to major hubs, enabling passengers to access a more comprehensive network of destinations.

Passenger Flights:

As a regional carrier, SkyWest operates numerous scheduled passenger flights to various destinations across North America. With a focus on safety, comfort, and reliable service, passengers can expect a seamless travel experience on SkyWest-operated flights.

Charter Services:

In addition to scheduled flights, SkyWest offers charter services for group travel, corporate events, and sports teams. Charter flights provide flexibility in scheduling and destination options tailored to the client's specific needs.

Cargo Transportation:

SkyWest also engages in cargo transportation, carrying freight on its flights alongside passenger baggage. This service contributes to efficiently moving goods and supplies between different regions.

In-Flight Services:

Specific amenities may vary depending on the partner airline and aircraft. Still, SkyWest strives to ensure passengers a comfortable and enjoyable in-flight experience, including onboard snacks, beverages, and Wi-Fi services.
Work Culture
As one of the largest and most reputable regional carriers in the aviation industry, SkyWest attributes a significant part of its achievements to fostering a positive and vibrant work environment. The company instills a safety-first culture that permeates all aspects of its operations. Employees are encouraged to proactively identify and report safety concerns, fostering an environment where safety is everyone's responsibility.
At the heart of SkyWest's work culture is the belief that every employee is a valued member of the SkyWest family. The company nurtures the familial spirit through various initiatives, including regular team-building events, recognition programs, and open-door policies. The company's leaders prioritize approachability, making themselves available to listen to employees' feedback, concerns, and ideas. This inclusive approach fosters a strong sense of belonging and encourages a collaborative atmosphere.
SkyWest takes pride in its diverse workforce, understanding that different perspectives and backgrounds enrich its performance. The airline celebrates diversity and promotes an inclusive environment where all employees feel respected and valued for their unique contributions.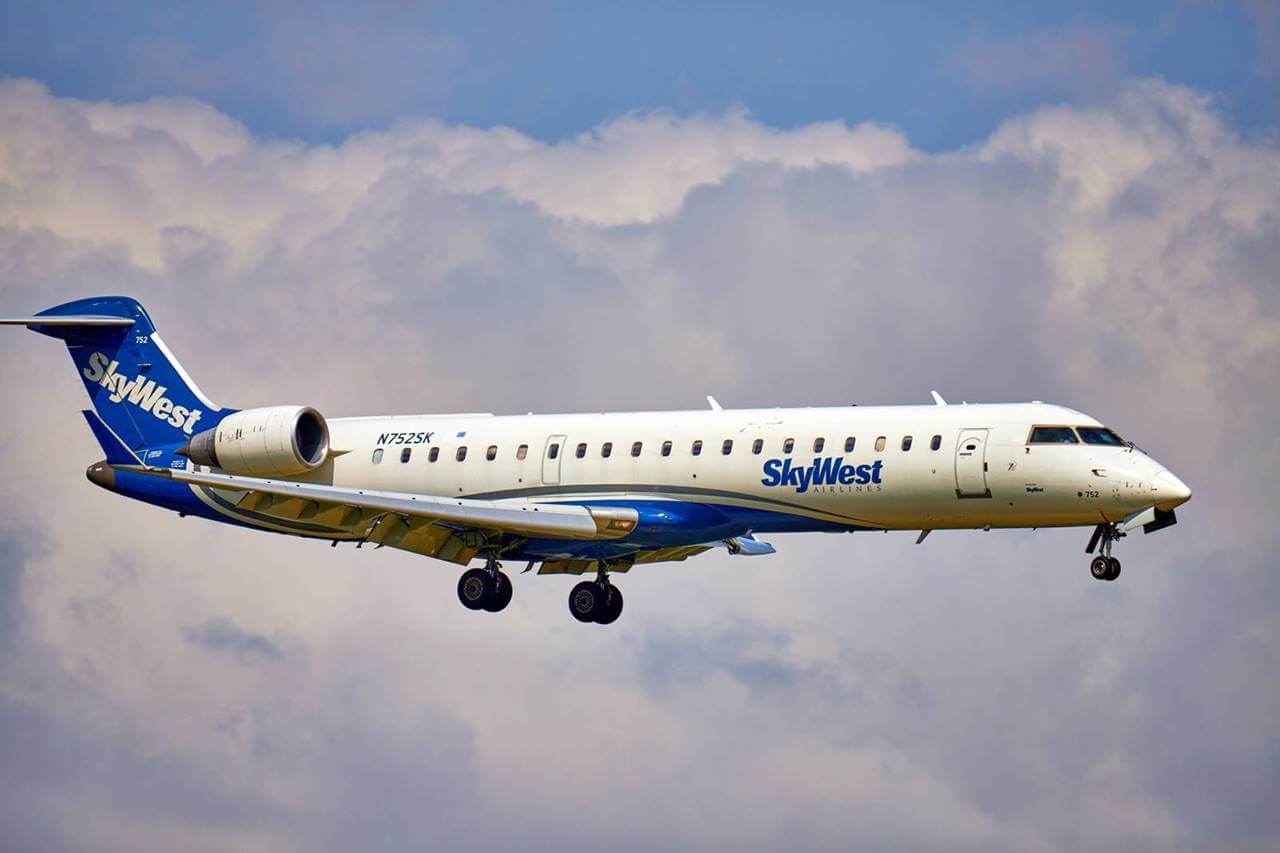 Benefits
Travel Benefits:

Employees and their eligible family members may enjoy discounted fares with other carriers or unlimited space-available travel on SkyWest flights and partner airlines, fostering a love for travel among the workforce. 

Health Insurance:

The airline provides comprehensive health insurance plans, including dental and vision coverage, to ensure employees can access quality healthcare services for themselves. Full-time employees at SkyWest can choose from various health insurance alternatives, such as a PPO and consumer-driven health plans with a health savings account (HSA).

Financial Benefits:

SkyWest allows its workers to join in the Company's operational and financial success through a 401(k) plan with significant matching, a stock purchase plan, and a quarterly company-wide Performance Rewards program. 

Disability and Life Insurance:

SkyWest offers life insurance to all full-time employees who qualify at no additional expense to the employee. There are various additional life insurance plans to choose from. SkyWest also provides coverage if an employee becomes ill or injured and unable to work. SkyWest offers a fully funded long-term disability plan and two voluntary short-term disability plans.

Employee Assistance Program:

SkyWest provides an EAP at no cost to staff members. The plan offers discreet support for you and your loved ones as you work through substance abuse, separation, divorce, money management, and mental health treatment.
Video: Looking Back on The 50 Years of SkyWest
This video talks about the milestones made by SkyWest in its five decades of operation. It includes partnerships with other airlines and new aircraft. It also faced challenges like 9/11, the financial crisis, COVID, and supply chain problems. Despite the challenges, SkyWest displayed resilience, focus, and teamwork. 
Summary
SkyWest's regional airline operations, complemented by codeshare partnerships with industry giants like Delta Air Lines, United Airlines, and American Airlines, have significantly contributed to its expansion since its founding in 1972. The airline's extensive network connects smaller communities to major hubs, offering passengers seamless access to various destinations. As SkyWest continues to soar to new heights, its commitment to safety, service excellence, and employee well-being remains unwavering. 
Contact Information
Company Name: SkyWest, Inc.
Address: 444 South River Road, St. George, Utah
Telephone No.: 435-634-3000
Website: https://www.skywest.com/
Facebook: NA
Instagram: https://www.instagram.com/skywestairlines/
Twitter: https://twitter.com/SkyWestAirlines?s=20