Air Belgium, a European airline founded in 2016, has been steadily making its mark in the world of aviation. With a focus on providing reliable and cost-effective long-haul flights, this airline has become an attractive option for travelers seeking to explore destinations around the globe.
Also Read: Air Belgium Cabin Crew Requirements and Qualifications
Established with a mission to connect passengers to international cities, it has quickly gained recognition for its commitment to safety and customer satisfaction. In this article, we will delve into the history, services, and unique features of the airline, shedding light on what makes this airline a notable player in the industry.
Quick Facts
Airline Name:

Air Belgium

Airline IATA Code:

KF

Headquarters: Mont-Saint-Guibert, Belgium
Founded:

May 2016

 
Number of Destinations:

4

Fleet Size:

9

Fleet Types:

Airbus A330-200, Airbus A330-900, Airbus A330-200F, Airbus A330-200/P2F

1, Boeing 747-8F, Boeing 777-300ER/SF

Location Hubs/Bases:

Brussels Airport
Brief History Overview
In the summer of 2016, the company took its first steps into the aviation world, led by CEO Niky Terzakis, a former ASL Airlines Belgium employee. Their aim was to connect Belgium with cities like Hong Kong, Beijing, Shanghai, Xi'an, Wuhan, Zhengzhou, and Taiyuan. Their base of operations? Brussels South Charleroi Airport.
Originally, the airline planned its inaugural flight from Brussels to Hong Kong for October 2017. But it hit a bump as they lacked an air operator's certificate (AOC). Later, in December 2017, they shifted their plans to March 2018, with flights departing from Brussels South Charleroi Airport, choosing it for its lower taxes and accessibility advantages. Additionally, they announced a new terminal for business and premium passengers.
On March 14, 2018, it got its AOC, paving the way for scheduled flights starting from mid-April. They began by operating an Airbus A340-300 for Surinam Airways in March, flying from Amsterdam to Paramaribo. However, their inaugural flight to Hong Kong, initially set for April 30, 2018, had to be postponed to June 3, 2018, due to airspace rights issues.
Following their first destination, they started regular flights between Charleroi and Hong Kong. Furthermore, during the 2018 summer season, one of their planes was utilized by Air France for daily flights between Paris-Charles de Gaulle and Libreville.
Products and Services
Flights

– The airline offers a range of flight options, from short domestic trips to long-haul international journeys, ensuring passengers can reach their desired destinations comfortably and safely. However, note that the airline announced that it will not serve passenger flights anymore after October 3, 2023. 

Online Booking & Check-In

– Passengers can easily book their flights and complete check-in procedures online, saving time at the airport and making their travel experience more convenient and efficient.

Cargo

– The airline provides reliable cargo services, allowing businesses and individuals to transport goods quickly and securely to various locations, contributing to efficient logistics and trade.
Work Culture
At Air Belgium, teamwork is the heart of the company. Employees collaborate closely to ensure passenger safety and satisfaction. They value open communication, welcoming ideas and feedback from all team members to continuously improve their services.
Also Read: Flight Attendant School Training and Requirements
The airline also encourages a strong work ethic and dedication among its staff, promoting a sense of pride in delivering excellent flight experiences. Overall, the work culture here is centered around efficiency, cooperation, and a commitment to providing quality air travel.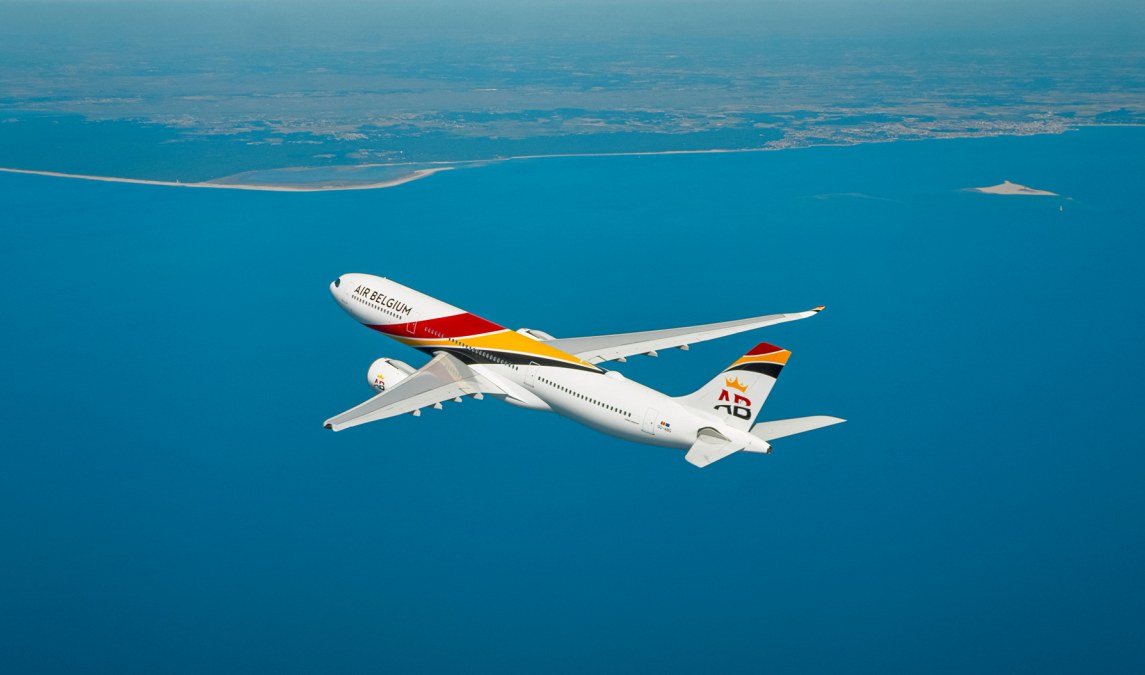 Benefits for Employees
Flight Discounts

– Employees enjoy discounts or free flights, making travel accessible for them and their families, encouraging a sense of adventure. This benefit enables them to explore new destinations and create memorable experiences.

Travel Perks

– Aside from flights, employees also receive special travel perks like reduced hotel rates, which makes vacations more affordable and enjoyable. These perks improve their travel experiences to ensure they get the most out of their trips.

Bonuses

– The company rewards hard work with performance-based bonuses, which can motivate employees to excel in their roles and contribute to the airline's success. This system encourages a culture of achievement and dedication.

Insurance

– Comprehensive insurance coverage, including health and life insurance, ensures employees and their families have peace of mind and financial security. It reflects the company's commitment to the well-being of its workforce.

Opportunity to Meet New Cultures

– Working with diverse colleagues and passengers offers employees a chance to learn about and appreciate different cultures, which can enrich their personal and professional lives. This cultural exchange broadens their horizons and perspectives.

Paid Leaves

– The company values work-life balance. So, it grants paid leave days to relax, spend quality time with loved ones, or pursue personal interests, contributing to employees' overall well-being. This policy promotes a healthy work-life harmony.
Also Read: How to Become a Flight Attendant in Belgium
Video: AIR BELGIUM Business Class | Airbus A330neo Brussels to Johannesburg trip report (4K)
This informative video presents a trip report focused on Air Belgium, providing viewers with an honest and immersive review of the airline's services. In this video, the content creator meticulously documents their flight journey, sharing their first-hand experience from check-in to landing. This unbiased account serves as a valuable resource for potential travelers, offering genuine insights into what it's like to fly with the airline. Whether you're an aviation enthusiast or someone planning a future trip, this video review provides an authentic glimpse into the passenger experience, helping you make informed decisions when considering this company for your travel needs.
Summary
In conclusion, this article has presented essential insights into the airline's company facts and work culture. It aims to equip readers with a clear understanding of what it has to offer, whether you're a potential traveler exploring new destinations or an individual contemplating employment opportunities. While some aspects of its work culture may have received mixed reviews, we hope that this information empowers you to make well-informed decisions that align with your goals and interests. 
However, take note that passenger flights have ceased at the moment. Some other services are available as per the company's website. 
Contact Information
Company Name: Air Belgium
Address: 7 Rue Emile Francqui, 1435 Mont-Saint-Guibert, Brussels, Belgium
Telephone No.: 0648 801 623
Website: https://www.airbelgium.com/
Facebook: https://www.facebook.com/airbelgium/
Instagram: https://instagram.com/airbelgium_official
Twitter: https://twitter.com/airbelgium