Air Corsica, a regional airline founded in 1989, has been a vital player in connecting Corsica to mainland France and other European destinations. This airline plays a crucial role in serving the beautiful island of Corsica, nestled in the Mediterranean Sea.
Also Read: Air Corsica Flight Attendant Requirements
Founded with a primary mission of offering reliable air travel services to the people of Corsica, it has grown over the years, becoming a trusted carrier for both residents and tourists. In this article, we will explore the history, services, and unique features that define its role in connecting this picturesque island with the world.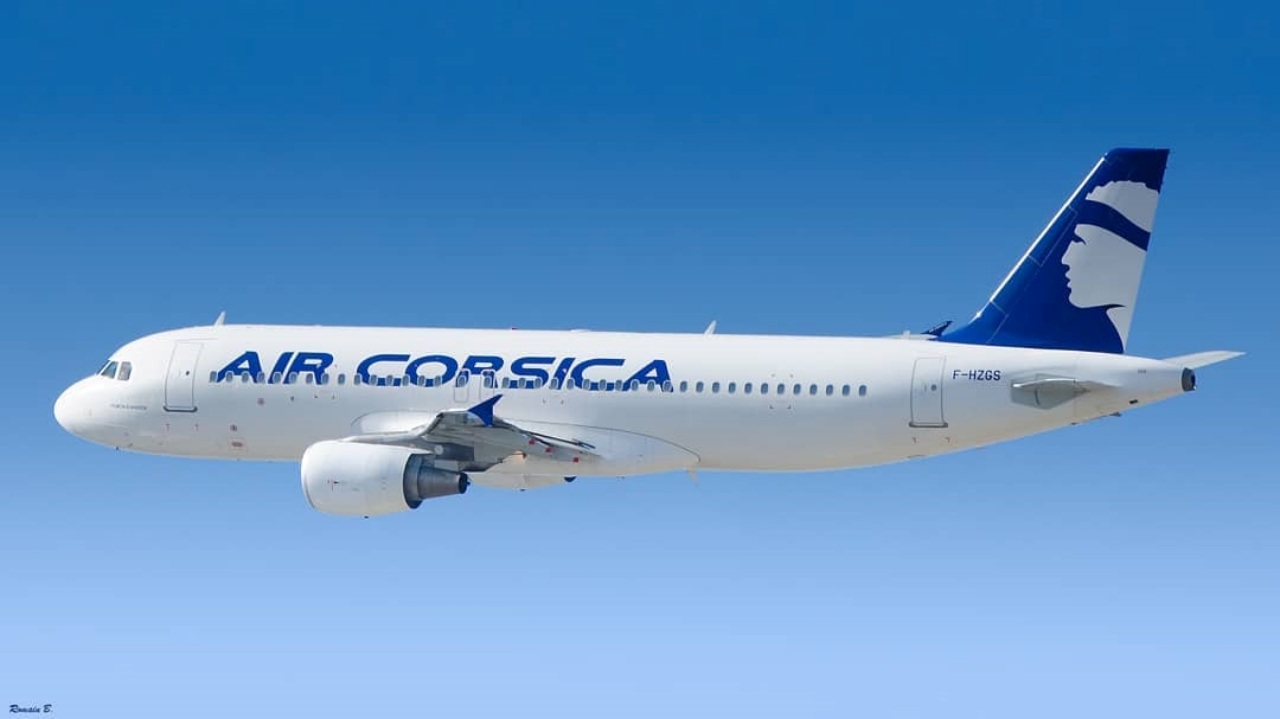 Quick Facts
Airline Name:

Air Corsica

Airline IATA Code:

XK

Headquarters: Ajaccio, Corsica, France
Founded:

1989

Number of Destinations:

24

Fleet Size:

12

Fleet Types:

Airbus A320-200, Airbus A320neo, ATR 42-500, ATR 72-500, ATR 72-600

Location Hubs/Bases:

Ajaccio Napoleon Bonaparte Airport (Ajaccio), Bastia – Poretta Airport (Bastia), Calvi – Sainte-Catherine Airport (Calvi), Figari–Sud Corse Airport (Figari)
Brief History Overview
The airline began in 1989, marking the start of air travel services on the island. It was established by the Corsican Assembly to give Corsica control over its air transport. Initially, the airline focused on providing public service on twelve routes connecting Corsican airports (Ajaccio, Bastia, Calvi, and Figari) to Marseilles, Nice, and Paris-Orly.
As a Semi-Public Limited Company with a capital of €15,015,520, the majority of its shares are held by the Corsican Regional Authority. Its governance is overseen by a Supervisory Board representing the shareholders and a Board of Directors responsible for daily operations.
Since its first flights in June 1990, the airline, initially named Compagnie Corse Méditerranée and later CCM Airlines, has continuously expanded its network, fleet, and expertise. Today, it stands as a major player in Corsica's economic landscape, connecting the island to various destinations in the mainland and the Mediterranean basin.
Products and Services
Flights

– The airline offers a range of flight options to various destinations, including domestic and international routes, providing passengers with convenient travel choices. Their modern aircraft and reliable services aim to make the journey comfortable and enjoyable.

Online Booking & Check-In

– Passengers can easily book their flights online and complete check-in procedures from the comfort of their homes, saving time and streamlining their travel experience. This user-friendly online system simplifies the booking process.

Multi-Destinations Booking

– Passengers have the flexibility to book flights to multiple destinations in one go, making it convenient for travelers planning multi-city trips or complex itineraries. This feature is perfect for those seeking to explore different places in one journey.

Unaccompanied Children

– The airline offers special services for unaccompanied children, ensuring their safety and comfort during the flight, providing peace of mind for parents. Trained staff and dedicated assistance are provided to make young travelers feel secure.

Cargo

– The airline provides reliable cargo services, allowing businesses and individuals to transport goods quickly and securely to various locations, supporting efficient logistics and trade. Their cargo solutions cater to diverse shipping needs.

Loyalty Program

– Passengers can join the airline's loyalty program, earning rewards and benefits with each flight, creating a more rewarding travel experience for frequent flyers. This program is designed to show appreciation to loyal customers.

Business Travel

– For business travelers, the airline offers services tailored to their needs, including priority boarding and access to lounges, ensuring a productive and comfortable journey. These amenities aim to make business trips more efficient and enjoyable.
Work Culture
Here, teamwork is at the core of their work culture. Employees collaborate closely to ensure passenger safety and satisfaction. They value open communication, welcoming ideas and feedback from all team members to continuously improve their services.
Also Read: How to Become a Flight Attendant in France
The airline also promotes a strong work ethic and dedication among its staff, fostering a sense of pride in delivering excellent flight experiences. Overall, the work culture is centered around efficiency, cooperation, and a commitment to providing quality air travel.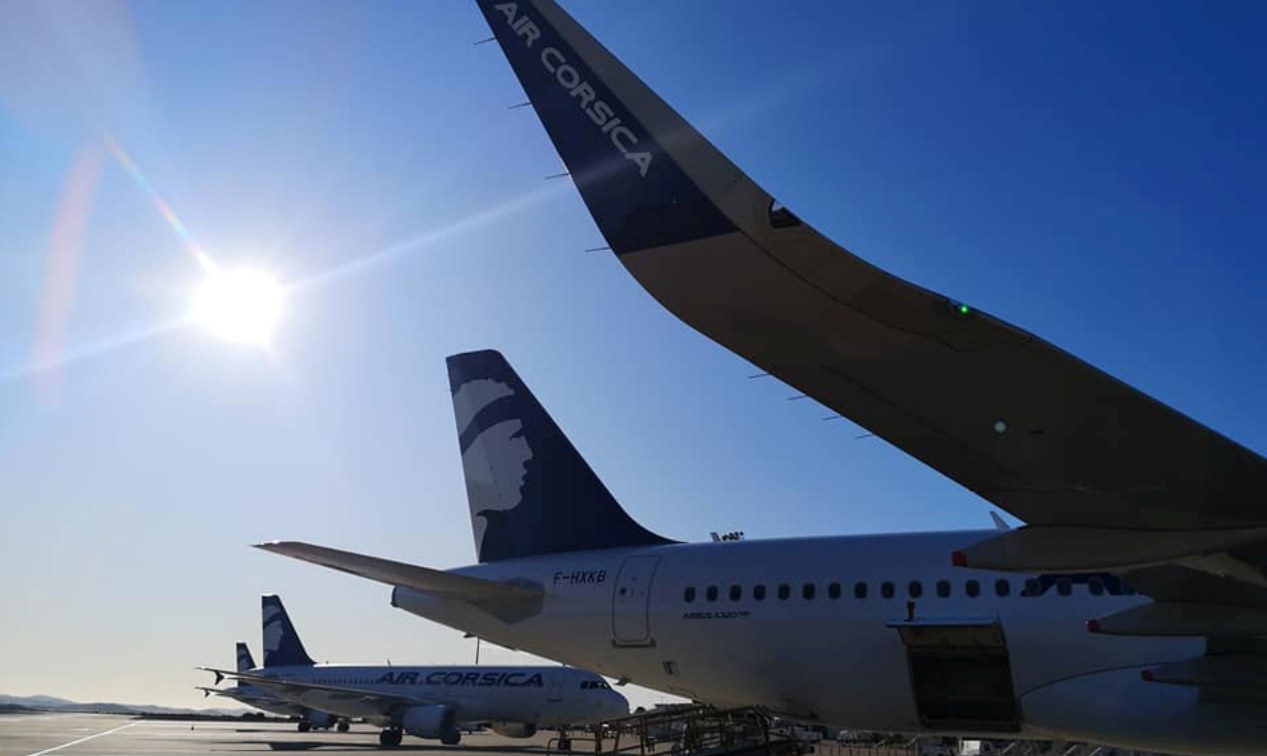 Benefits for Employees
Flight Discounts

– Employees enjoy discounted or free flights, making travel accessible for them and their families. This benefit allows them to explore new destinations and create memorable experiences, strengthening their connection with the world.

Travel Perks

– Besides flights, employees also receive special travel perks like reduced hotel rates, making vacations more affordable and enjoyable. These perks provides them with great travel experiences, ensuring they get the most out of their trips while saving money.

Bonuses

– The company rewards hard work with performance-based bonuses to motivate and encourage employees to excel in their roles and contribute to the airline's success. This system also fosters a culture of achievement, dedication, and recognition for their efforts.

Insurance

– Comprehensive insurance coverage, which may include health and life insurance, make sures employees and their families have peace of mind and financial security. This reflects the company's commitment to the well-being and stability of its workforce.

Opportunity to Meet New Cultures

– Working with diverse colleagues and passengers provides employees a chance to learn about and appreciate different cultures. This is enriching to their personal and professional lives. This cultural exchange broadens their horizons and perspectives. 

Paid Leaves

– The company values work-life balance, granting paid leave days to relax, spend quality time with loved ones, or pursue personal interests, contributing to employees' overall well-being. This policy promotes a healthy work-life harmony, which reduces stress and promoting mental and emotional health.
Also Read: Best Travel Benefits as a Flight Attendant
Video: AIR CORSICA flight review before new routes from London Stansted, UK
This YouTube video presents a trip report focused on this specific airline, offering viewers an honest and immersive review of the airline's services. In this video, the content creator records his flight experience, from check-in to landing, providing valuable insights into what it's like to fly with this airline. This unbiased account serves as a valuable resource for potential travelers, which offers a genuine glimpse into the passenger experience.
Summary
In conclusion, this article has provided essential insights into the airline's company facts and work culture. It aims to equip you with a clear understanding of what it has to offer, whether you're a potential traveler looking to explore new destinations or an individual considering employment opportunities. While certain aspects of its work culture may have faced challenges, it is our hope that this information empowers you to make well-informed decisions that align with your goals and interests.
Contact Information
Company Name: Air Corsica
Address: Aeroport Napoleon Bonaparte BP 505 Ajaccio, 20186 France
Telephone No.: +33 (0)4 95 20 95 20
Website: https://www.aircorsica.com/
Facebook: https://www.facebook.com/aircorsica/
Instagram: https://www.instagram.com/aircorsicaofficiel/
Twitter: https://twitter.com/aircorsica