Air Montenegro, the national flag carrier of Montenegro, represents a new chapter in the aviation landscape of the region. Established by the Government of Montenegro in early 2021, this airline seeks to showcase the pride and identity of its homeland. 
Also Read: Air Montenegro Flight Attendant Requirements and Qualifications
Operating under its stylised names, ToMontenegro and 2Montenegro, the airline officially began its flight operations in June 2021. As the newest entrant in the aviation industry, it's poised to offer travelers a fresh and contemporary flying experience. This article aims to provide an insight into its establishment, operations, and the vision it upholds for the future of air travel.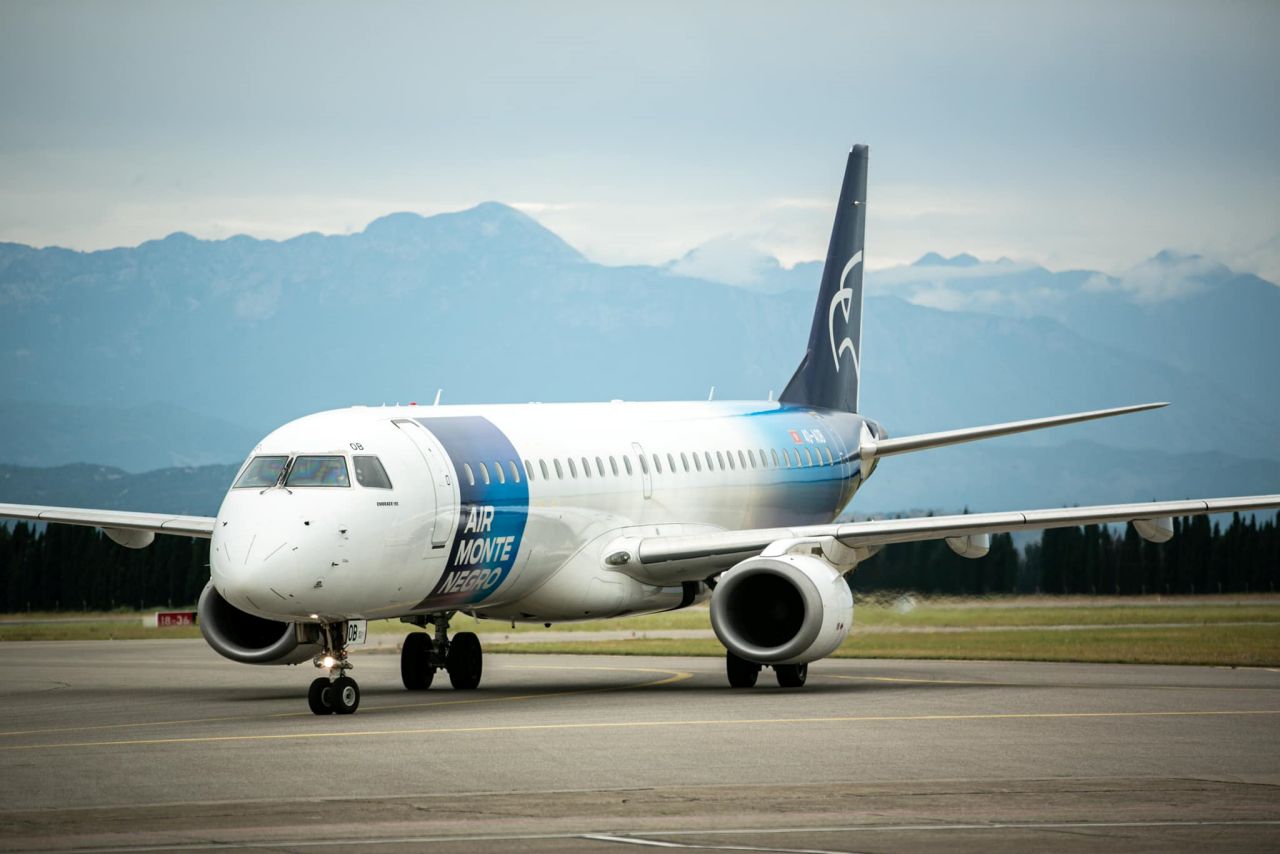 Quick Facts
Airline Name:

Air Montenegro

Airline IATA Code:

4O

Headquarters:

Podgorica, Montenegro

Founded:

February 2021

Number of Destinations:

13

Fleet Size:

2

Fleet Types:

Embraer 195

Location Hubs/Bases:

Podgorica Airport (Montenegro)
Brief History Overview
The airline's history dates back to October 1994 when its predecessor, Montenegro Airlines, was formed by the Federal Republic of Yugoslavia's government. This company's journey in the skies began in earnest in 1997 with its first commercial flight between Podgorica and Bari, Italy. Before that, in 1996, they had acquired their first aircraft, a Fokker 28 Mk4000 lovingly nicknamed "Lovćen." 
By April 2000, they took a significant step by joining the International Air Transport Association (IATA), a nod to their growing presence in the aviation world. This momentum continued, and by June 2000, they welcomed the first of five Fokker 100 aircraft to Podgorica Airport. Fast forward a few years to 2003, they integrated with Amadeus CRS, enhancing their operational capabilities. By 2004, their pilots were proudly the first in the region to achieve the IIIA certification. But, like many airlines, they faced challenges. In 2016, due to unpaid debts exceeding US$15 million, their accounts were frozen, emphasizing the unpredictable nature of the aviation industry.
Products and Services
Flight booking

– Customers can easily book their desired flights through a digital platform, ensuring a smooth and convenient process. This service lets travelers choose their destination, date, and preferred seat in just a few clicks.

Online check-in

– Before reaching the airport, passengers have the option to check in via the web. This online service helps save time and reduces waiting in long lines at the airport.

Special travel requests

– For those with unique needs or preferences, such as requesting extra legroom or assistance for reduced mobility, there's a feature to make special requests. This ensures every journey is tailored to individual needs for maximum comfort.

Group requests

– Large groups, whether for business or leisure, can benefit from a specific booking process. This service caters to coordinated travel, ensuring everyone in the group gets seated together and enjoys a hassle-free experience.
Work Culture
The company has a vibrant atmosphere, driven by a team that values dedication and collaboration. Employees are encouraged to work together, sharing insights and expertise to ensure the airline's operations run smoothly and effectively. It's evident that promoting a culture of unity and open communication is paramount, which allows team members to thrive and feel valued.
Also Read: A Day in the Life of a Flight Attendant
The airline also emphasizes continuous growth, offering training and development opportunities to its staff. This commitment to personal and professional advancement ensures that employees are always at the forefront of industry practices, equipped with the latest knowledge. 
Let's learn more about the airline in this article.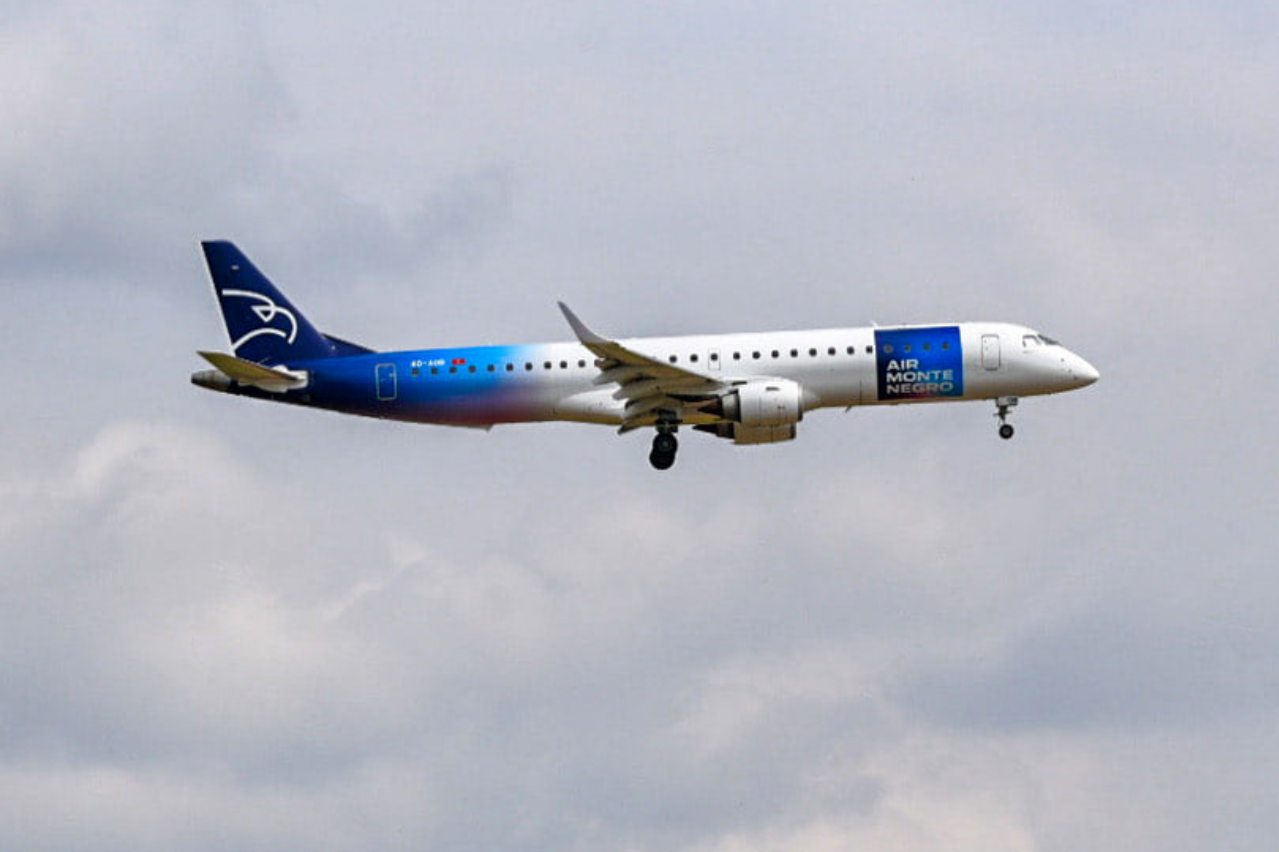 Benefits for Employees
Paid Vacation Leaves

– Employees are provided with paid time off to unwind and rejuvenate. This break ensures they return to work refreshed and more productive.

Sick Leave

– If an employee falls ill, they can avail of sick leave to recover. It's a way the company shows care for their health and well-being.

Training

– Before diving into their respective roles, all new recruits undergo detailed training. This approach guarantees they are well-acquainted with their job responsibilities and the company's standards.

Allowance and Incentives

– Over and above their regular pay, staff are given additional allowances and performance-based incentives. Such rewards motivate them to consistently put their best foot forward.

Also Read: Best Travel Benefits as a Flight Attendant
Video: TRIP REPORT | Air Montenegro (ECONOMY) | Embraer E195LR | Belgrade-Tivat
In this trip report on YouTube, a traveler shared an honest review of their experience flying with the airline from Belgrade to Tivat. Opting for the economy class on the Embraer E195LR, the vlogger highlighted the comfortable seating that enhanced their short journey. Furthermore, the airline's efficient and pleasant crew left a lasting positive impression on the traveler. The video underscored that choosing the airline was indeed a commendable decision. The review provides valuable insight for potential travelers considering this airline for their future trips.
Summary
Wrapping up our deep dive into the company's history and work culture, it's clear that this airline has created its niche in the aviation industry in a short span. With a rich legacy from its predecessor and a promising future ahead, it's a brand to watch. Whether you're a potential traveler or a job seeker, understanding an airline's work culture and offerings is crucial. We hope this concise overview provides the clarity you were searching for. Safe travels and happy flying!
Contact Information
Company Name: Air Montenegro
Address: Blvd. Dzordza Vasingtona No. 98 8100, Podgorica
Telephone No.: +387 51 219 973
Website: https://airmontenegro.com/
Facebook: https://www.facebook.com/airmontenegro
Instagram: https://www.instagram.com/air_montenegro/
Twitter: NA