Air Greenland, once known as Grønlandsfly, is the primary airline of Greenland, owned and backed by the Greenlandic Government. With a diverse fleet of 28 aircraft, they not only offer transatlantic and charter flights but also run domestic routes with both fixed-wing aircraft and helicopters. These helicopters play a vital role, connecting passengers from smaller communities to the country's main airport network. 
Also Read: Air Greenland Cabin Crew Requirements and Qualifications
Furthermore, they support remote research stations, help tourists explore the beauty of Greenland, and even come to the rescue during emergencies with medivac services. On top of this, they have expanded their reach by establishing seven subsidiaries, including hotels and travel agencies, focusing on promoting Greenland's rich tourism potential.
Let's deep dive into the company facts and work culture.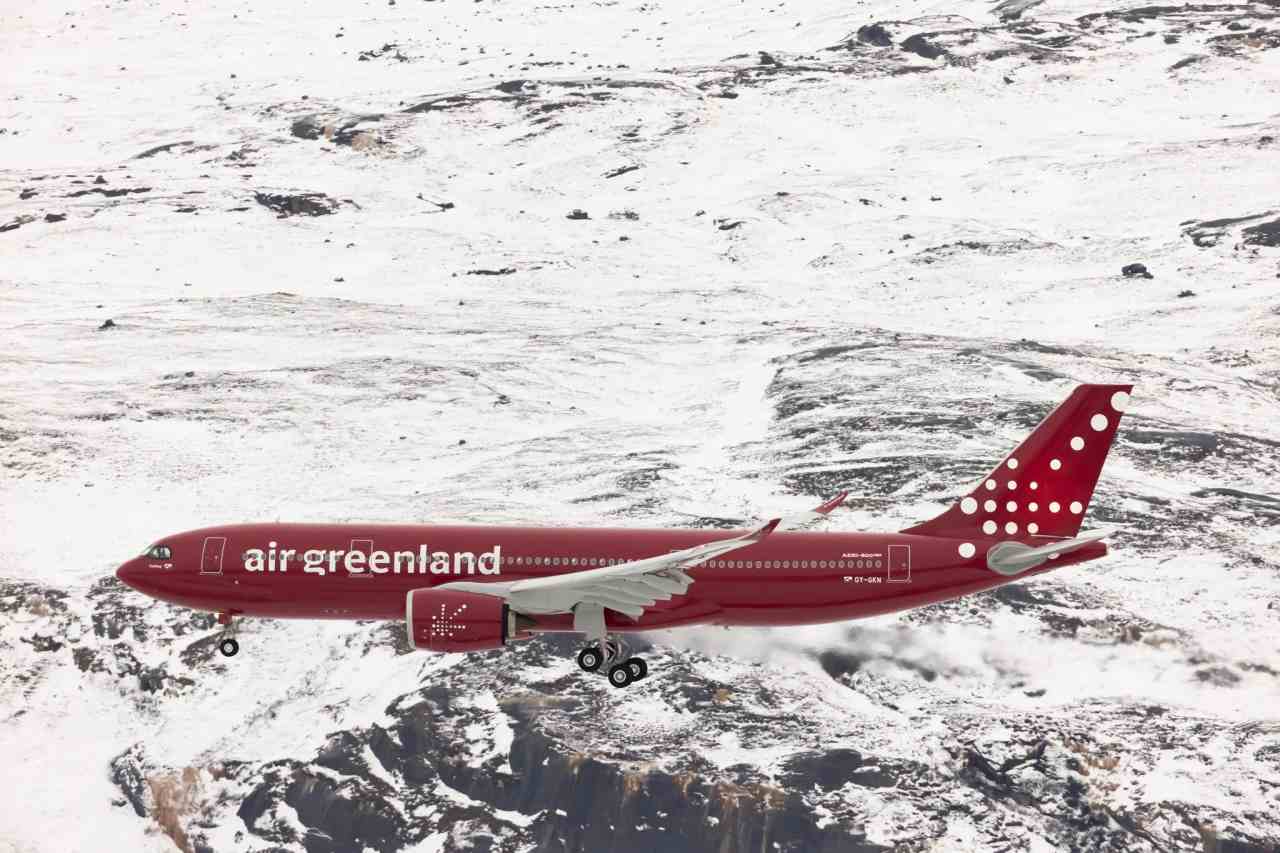 Quick Facts
Airline Name:

Air Greenland

Airline IATA Code:

GL

Headquarters:

Nuuk Airport, Nuussuaq, Greenland

Founded:

1960

Number of Destinations:

16

Fleet Size:

28

Fleet Types:

Airbus A330-800, Beechcraft B200 King Air, De Havilland Canada Dash 8-200, Airbus H225, Bell 212, Eurocopter AS350

Location Hubs/Bases:

Kangerlussuaq Airport (Greenland)
Brief History Overview
Back in 1960, an airline called Grønlandsfly, meaning "Greenland aviation", was born. Starting with Catalina seaplanes, they soon added DHC-3 Otters and Sikorsky S-61 helicopters to their fleet. For a long time, they mostly used helicopters for their flights. But as Greenland started building airports for short takeoffs and landings, things changed. These airports were costly to make, which is why Greenland still has some of the priciest airport fees. 
To work with these new airports, the airline got DHC-7 turboprops, perfect for Greenland's tough weather and landscape. Thanks to these new planes and airports, flights became more reliable even when the weather wasn't great. Later on, the airline grew even more. They got a Boeing 757 and an Airbus A330 to start flying to Copenhagen, a route that was once only run by another airline, SAS. Today, the airline not only runs domestic flights but also competes with big airlines like Icelandair on international routes.
Products and Services
Flight bookings

– Customers can reserve seats on various routes, ensuring a spot for their journey. This service offers convenience and helps in planning trips ahead of time.

Web check-in

– Travelers have the option to check in online, reducing the waiting time at the airport. It's a digital service that provides both efficiency and convenience.

Group booking

– For those traveling in groups, special arrangements are available to accommodate everyone together. It's ideal for family trips, business conferences, or tours.

Package tours

– Comprehensive travel packages are available, combining flights, accommodations, and sometimes even local tours. This service offers an all-in-one travel experience.

Club Timmisa

– Membership in this club grants special perks and rewards for frequent travelers. It's designed to enhance the traveling experience and offer exclusive benefits.

Cargo

– The airline provides freight services, transporting goods safely and efficiently to various destinations. This is essential for businesses and individuals needing to ship items.

Charters

– Customized flight services are available for special occasions or specific needs. These are tailor-made flights catering to unique requirements.

Business

– For corporate travelers, the airline offers premium services, ensuring a comfortable and efficient journey. It caters to the specific needs of business professionals on the move.
Work Culture
The airline is often praised for its positive workplace environment. Many employees find it to be a fantastic place to work, surrounded by dedicated and friendly colleagues.
Also read: Best Travel Benefits as a Flight Attendant
This camaraderie among staff creates a warm atmosphere, making daily tasks more enjoyable and promoting teamwork. The company's success can be attributed to its supportive culture and the great people who are a part of it.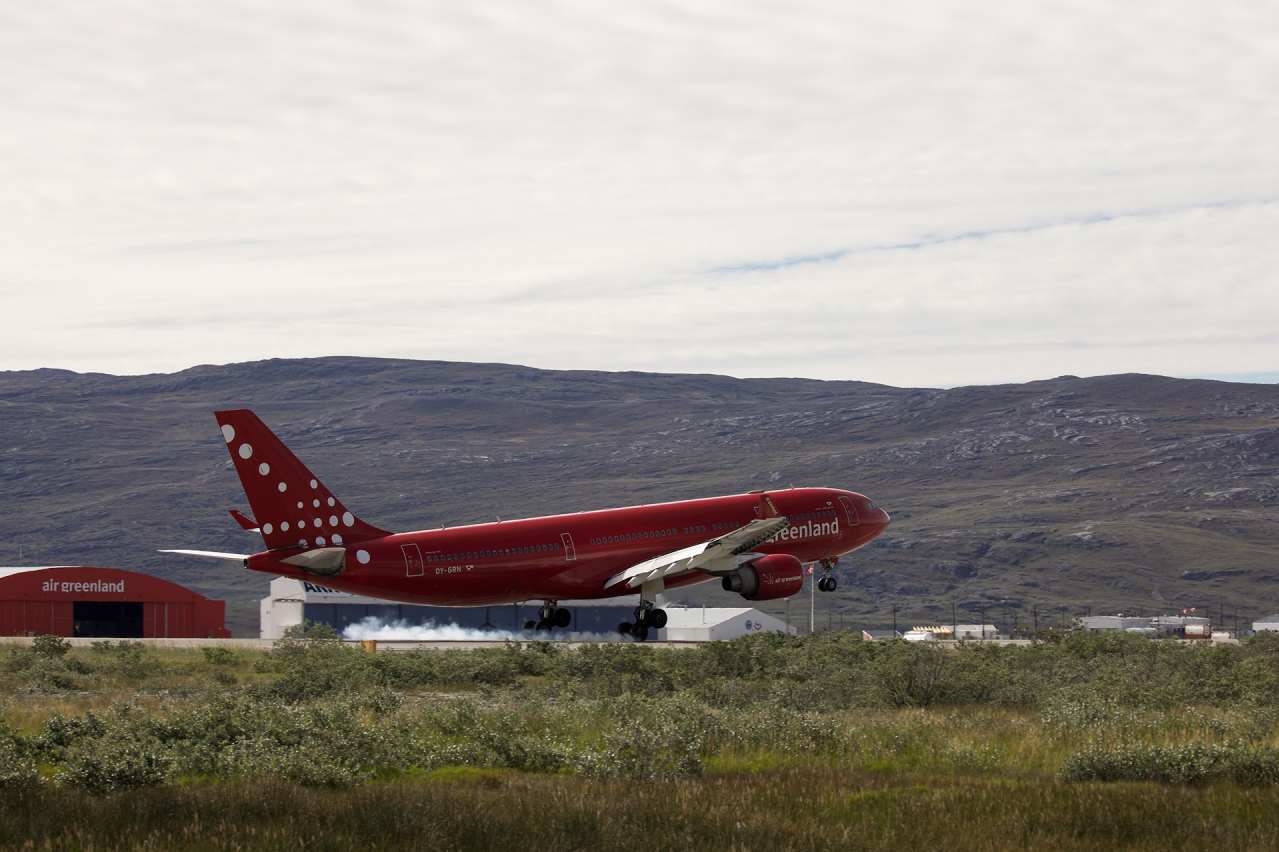 Benefits for Employees
Retirement benefits

– Employees receive benefits for their golden years. The airline ensures a secure future for its workers after retirement. This thoughtful provision helps in retaining and attracting experienced talent.

Insurance coverage

– Safety and well-being are prioritized, offering insurance that covers various health and life events. This benefit brings peace of mind to the employees and their families. It also emphasizes the airline's commitment to employee welfare.

Flight and travel perks

– Adventure is at the fingertips of employees with discounted or even free flights. Exploring new destinations becomes easier and more affordable. Such perks also enhance the bond between the airline and its workforce.

Paid time off

– Rest and relaxation are essential. Employees are granted time away from work with pay, ensuring they return refreshed and rejuvenated. This fosters a healthy work-life balance for the staff.

Training and development

– Continuous learning is promoted, providing opportunities to upskill and grow. The airline invests in its employees, offering training programs tailored to individual needs. This focus on development solidifies the airline's reputation as an employee-centric organization.
Also Read: How to Apply Air Greenland Cabin Crew Hiring
Video: Air Greenland – A330 200 – Economy – Kangerlussuaq (SFJ) to Copenhagen (CPH) | TRIP REPORT
Here, the traveler documented their journey from Kangerlussuaq (SFJ) to Copenhagen (CPH) aboard the airline's A330-200 in Economy class. The video provided detailed insights into the cabin layout, seat comfort, and in-flight entertainment options. The traveler also highlighted the quality of onboard meals and the professionalism of the cabin crew. Throughout the trip report, viewers get a genuine sense of the airline's services and overall flying experience. It serves as a valuable guide for future passengers considering a flight with this airline on the same route.
Summary
It's obvious that this airline holds a unique position in the aviation industry, particularly in its region. With its blend of services and commitment to its employees, it stands as a significant carrier for Greenland. While every company has its challenges, the positive aspects of working here are notable. For anyone considering a career or partnership with them, we hope this overview has been insightful. Our goal is to provide information that aids in making informed decisions.
Contact Information
Company Name: Air Greenland
Address: PO Box 1012 Nuuk, DK-3900 Greenland
Telephone No.: +299 701212
Website: https://www.airgreenland.com/
Facebook: https://www.facebook.com/airgreenland
Instagram: https://www.instagram.com/air_greenland_official/
Twitter: NA