PLAY Airlines is a notable Icelandic airline known for its budget-friendly fares. Based in Reykjavík, Iceland's vibrant capital, this airline primarily uses Airbus A320neo aircraft, flying passengers in and out of its main hub at Keflavík International Airport.
Also Read: PLAY Airlines Iceland Flight Attendant Requirements
In recent years, PLAY has been ambitiously expanding its reach. By 2022, the airline started offering flights connecting Keflavík with the US east coast, specifically cities like Baltimore and Boston. Moreover, by mid-2023, they're set to connect Iceland with Ontario, Canada, further showing their commitment to expanding their international routes and offering travelers more options.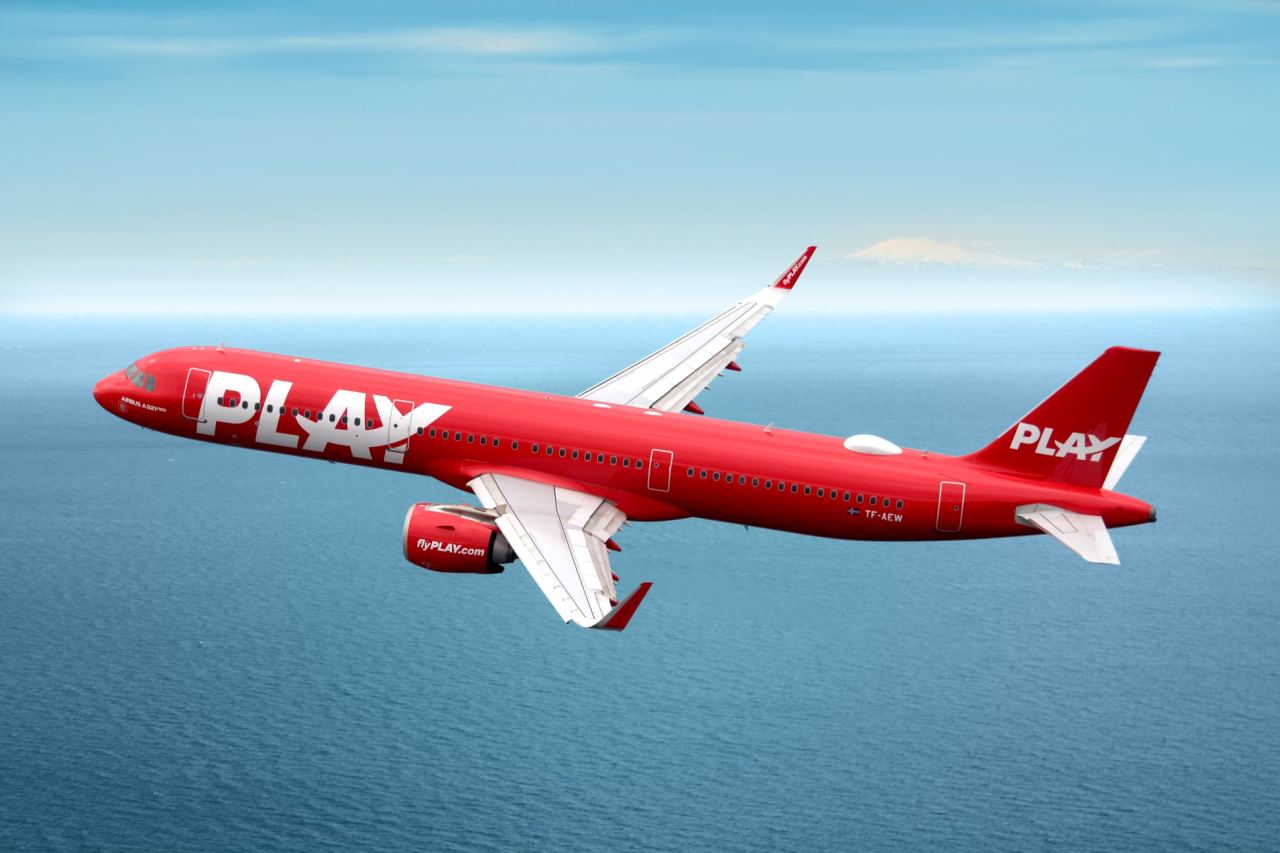 Quick Facts
Airline Name:

PLAY Airlines

Airline IATA Code:

OG

 
Headquarters:

Reykjavík, Iceland

Founded:

July 2019

Number of Destinations:

37

 
Fleet Size:

10

Fleet Types:

Airbus A320neo, Airbus A321neo

Location Hubs/Bases:

Keflavík Airport (Iceland)
Brief History Overview
Back in July 2019, Arnar Már Magnússon and Sveinn Ingi Steinþórsson, who once worked for WOW air, revealed they were starting a new airline named WAB air, which stands for "We Are Back". A significant part of this airline, 75% to be exact, was owned by Avianta Capital, with the rest owned by Neo, another company started by Magnússon and Steinþórsson. Their big plan was to fly to 14 places in Europe and the US using six aircraft, aiming to carry one million people in their first year. They even applied to get official approval from the Icelandic Transport Authority.
By November of the same year, the airline changed its name to PLAY. They began hiring staff and announced they'd be using Airbus A321 planes that could carry 200 passengers. They intended to start flying to six European cities that winter, with the planes having a red design. These cities included popular spots like London, Paris, and Berlin. They also had their eyes set on North America for the following spring. Their plan was to have six planes by the summer of 2020. However, by November 2020, they were only allowed to land at three airports: two in London and one in Dublin.
Products and Services
Flights

– They offer a variety of air travel options to numerous destinations, ensuring passengers get to their desired location comfortably. Their focus is on providing timely and reliable services to both domestic and international travelers.

Hotels

– They provide travelers with accommodation options, partnering with a range of hotels to cater to different budgets and preferences. Whether someone is looking for luxury or budget-friendly lodging, they've got options.

Car Rental

– To make journeys smoother after landing, they've partnered with car rental services. This ensures passengers can easily rent vehicles for their convenience, making travel within their destination effortless.

Events and Activities

– Beyond just travel, they also give passengers the chance to book local experiences and events. This means travelers can immerse themselves in local culture and entertainment without the hassle of separate bookings.

Flight Deals

– Keeping budget-friendly travel in mind, they regularly offer special airfare promotions. These deals are designed to give travelers a chance to explore new places without breaking the bank.

Group Bookings

– For those traveling in groups, be it for business or pleasure, they offer special arrangements. This ensures larger parties can travel together seamlessly, making the entire process more efficient and enjoyable.
Work Culture
At PLAY, both seasoned and newbie flight attendants find opportunities, showcasing the airline's inclusive hiring approach. This airline is recognized for its crew's distinct, laid-back attire that perfectly encapsulates its vision of simple, fuss-free travel. It's not just about a uniform, but also a reflection of the positive spirit and camaraderie shared within the team.
Recently, it added a significant number of flight attendants to its team, underscoring its commitment to growth and the budding resurgence of tourism. Despite the global uncertainties, they're taking optimistic strides forward, driven by a leadership that values both expansion and the well-being of its staff. CEO Birgir Jónsson's enthusiasm about bringing fresh talent onboard speaks volumes about the airline's forward-thinking ethos and its promise of an enjoyable journey ahead.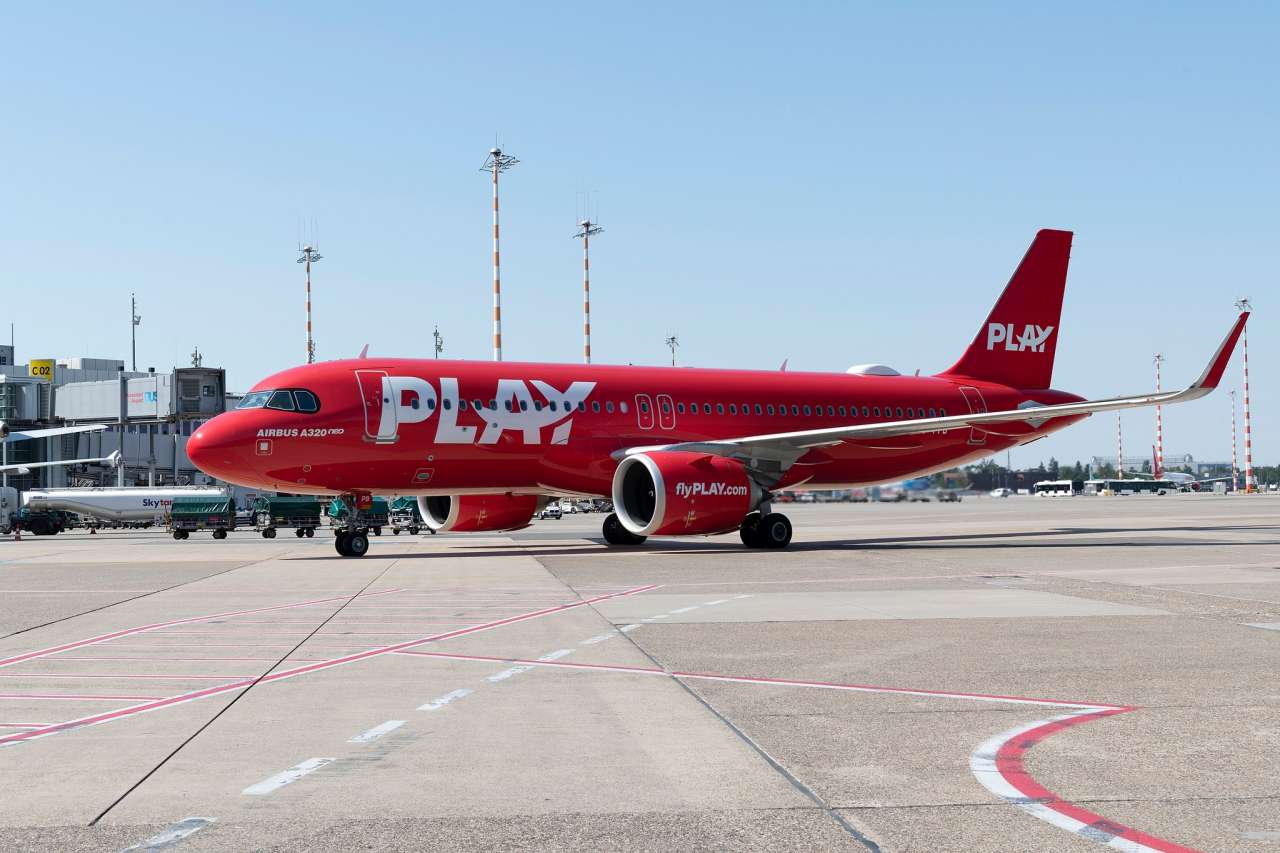 Benefits for Employees
Travel and Flight Perks

– Employees can enjoy discounted rates or even free seats on flights, making travel more affordable and frequent. This perk not only saves money but also allows for spontaneous adventures. It's a privilege that enhances both personal and professional journeys.

Insurance Benefits

– Staff are covered with insurance plans that ensure they're taken care of in case of unexpected events. This provides peace of mind, knowing they and their families have a safety net. Such comprehensive coverage ensures the overall well-being of the employee.

Opportunity to Meet New Cultures

– Working here means exposure to people from different parts of the world. This cultural immersion enriches personal growth and broadens perspectives. It's a chance to learn and understand global diversities firsthand.

Paid Time Off

– Everyone needs a break, and employees here get paid time off to relax and rejuvenate. This ensures a work-life balance, making sure they return to work refreshed. Having this benefit promotes mental wellness and job satisfaction.

Training and Development

– Continuous learning is encouraged with access to training sessions and workshops. This investment in their growth ensures they are always at the forefront of industry knowledge and skills. It fosters a culture of excellence and innovation within the workforce.
Also Read: Best Travel Benefits as a Flight Attendant
Video: Reviewing PLAY Airlines Flight From Canada To Iceland
In this video, creators Ashna Bharkhada and Katherine Caspersz from Narcity document their firsthand experience on the airline's inaugural flight from Hamilton International Airport to Reykjavik, Iceland. The duo provides an honest review, evaluating various aspects of the journey, such as the check-in and boarding process, seat comfort, onboard entertainment, and the food and drink options available. Throughout the trip, viewers get a comprehensive glimpse of what it's like to fly with the company. By the end, they conclude whether or not they would choose this airline for future travels. It's an informative watch for anyone considering flying with the company.
Summary
We've delved into various facets of the airline, from its inception to its work environment. PLAY's unique approach to air travel and its commitment to its employees are evident. While every company has its ups and downs, the overall sentiment seems positive. For those considering it as a travel option or employment opportunity, we hope this article offers the insights you seek. Safe travels and informed decisions to all!
Contact Information
Company Name: PLAY Airlines
Address: Suðurlandsbraut 14. 108 Reykjavik. Iceland
Telephone No.: +354 860-4500
Website: https://www.flyplay.com/
Facebook: https://www.facebook.com/PlayAirlines
Instagram: https://www.instagram.com/playairlines/
Twitter: NA